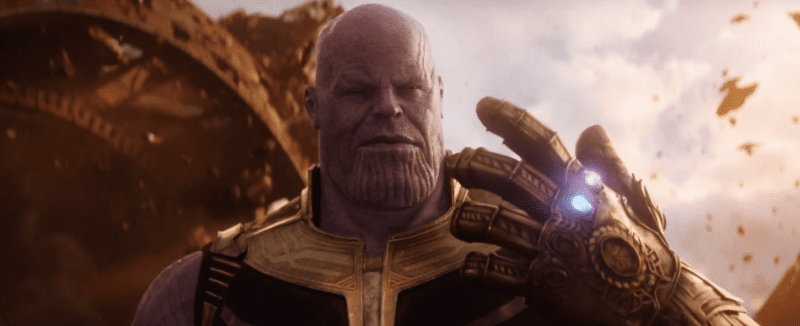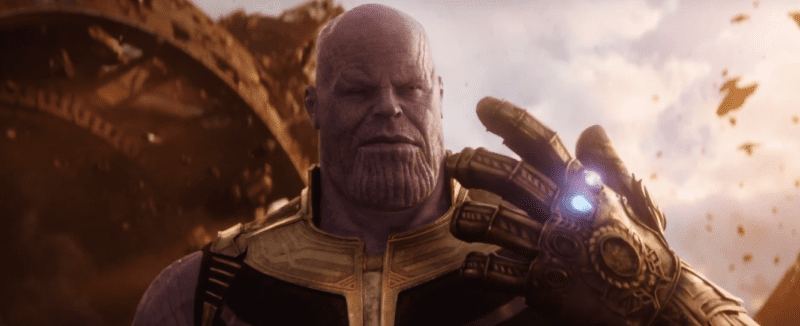 Since the first Avengers Infinity War trailer, we've been salivating at an opportunity to see more. Last night during the Super Bowl a new Avengers Infinity War Trailer was released and we get a little more look at this summer's biggest blockbuster! 10 years of MCU films all weaving together in one giant superhero universe has lead us to this moment, and we now have a little more insight on what might happen in Infinity War.
In this latest trailer we get a look at Black Panther, Spider-Man, Iron Man, Thor, Black Widow, Captain America, Doctor Strange, the Guardians of the Galaxy and of course the baddy who is Thanos.
If sure seems like our heroes are split up into two groups and it doesn't look like they will all be uniting together in the first part of Avengers Infinity War. Iron Man, Dr. Strange, Spider-Man and The Hulk seem to be dealing with Thanos in the streets of New York, whereas Captain America, Black Widow, Black Panther, Vision and the crew will be holding down Wakanda from the oncoming invasion.
Some things we learned from the latest Infinity War Trailer:
Captain America gets a new shield, which is not a round vibranium shield, but a weapon from Wakanda. I can't wait to see what this baby can do!
Spider-Man is going to play a bigger role than he hoped for. After not wanting to be a full-fledged Avenger, Spider-Man no longer has a choice. We also get to see him in the Iron Spider Uniform which he didn't wear in the previous trailer
There was some question to wether Vision survives the attack from the previous trailer. However gets his Infinity Stone removed in the first trailer, but he looks alive and well later on with Captain America and Black Widow in what seems to be Wakanda
Loki looks upset. He most surely gives up his Infinity Stone to Thanos, but he doesn't look happy about it and will probably have a change of heart and join the good guys down the line. The only question is will he make it out alive?
Nebula is joining the frey. Nebula wasn't seen in the first Infinity War Trailer but she is now, and she looks pissed. She swore to kill Thanos the last time we saw her and she will probably play a big part in doing that.
Here is the Avengers Infinity War Trailer from the Super Bowl:
This wasn't the only big trailer dropped on Super Bowl Sunday, we also got our first look at Solo: A Star Wars Story, which is coming out May 25th 2018.
Avengers Infinity War opens in theaters May 4th, 2018 in USA, and is just one of the many films Disney has in the lineup for 2018.
(UPDATED 25/4/18): You can read my Avengers Infinity War Review here. (Hint, it was amazing!!)
Your Thoughts:
I want to know what you think about the Avengers Infinity War Trailer from the Super Bowl. What was your favorite part? Let us know in the comments section below! 🙂
If you enjoyed this article, as always I appreciate it if you'd share it with others via social media. I work hard at making this website into a useful resource for you and your family to plan your visit to Walt Disney World, and I hope it can help you! Thanks 🙂