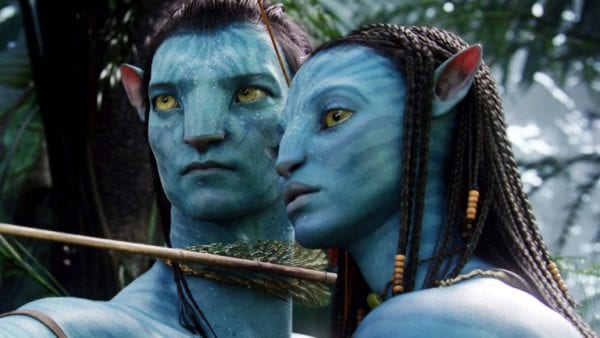 According to the Hollywood Reporter 20th Century Fox has finally given us information on the 4 Avatar sequels (yes 4 of them) that we've been waiting for including dates. All the future Avatar sequel dates were posted on the Avatar Facebook page and are as follows:
Avatar 2 – December 18th, 2020
Avatar 3 – December 17th, 2021
Avatar 4 – December 20th, 2024
Avatar 5 – December 19th, 2025
All 4 films are going into production simultaneously. Now these dates are to be taken with a grain of salt imo, because the orginal Avatar film which was release in 2009 has supposedly had sequels in the making for years and they dates continue to get pushed off into the future, so smart money is on some of these getting pushed back a bit too.
Why so many? Well now because of the new land in Disney's Animal Kingdom, Pandora: The World of Avatar opening up on May 27th, James Cameron, 20th Century Fox, along with Disney all have a vested interest in making sure these films actually get made. Now is the best time for Cameron to make them with all the attention Pandora is getting and subsequently if there are films coming out it will mean more guests and more money for Disney.
Seeing that the original Avatar shattered Box Office records earning $2.8 Billion worldwide, therefore this is a no-brainer and will make a bunch of rich people even richer.
2020 is a while to wait for Avatar 2, but in the meantime you can enjoy Pandora: The World of Avatar in May and get yourself pumped for the future. Stay tuned for any updates…
Your Thoughts:
I want to know what you think about the 4 Avatar Sequels announced. Are you looking forward to seeing the Avatar sequels? What do you think of having this many? Let us know in the comments section below!
If you enjoyed this article, as always I appreciate it if you'd share it with others via social media. I work hard at making this website into a useful resource for you and your family to plan your visit to Walt Disney World, and I hope it can help you! Thanks 🙂
News report: Hollywood Reporter