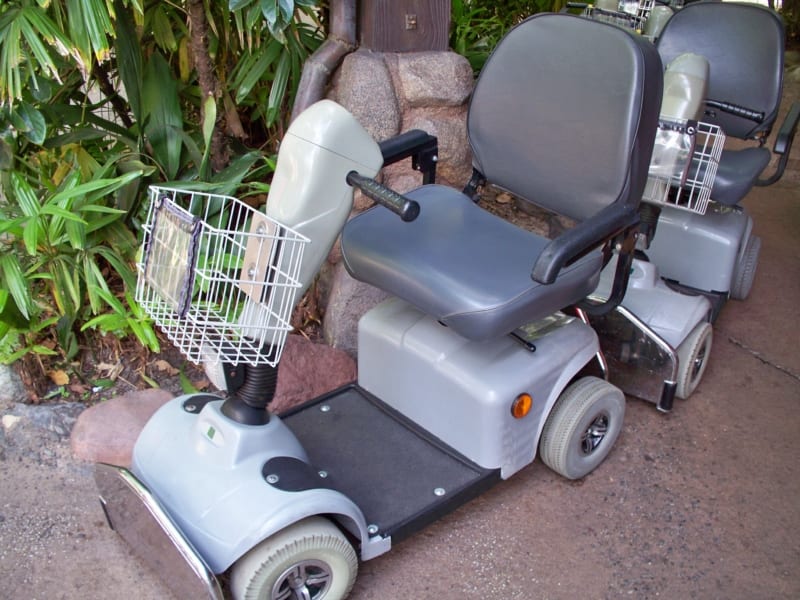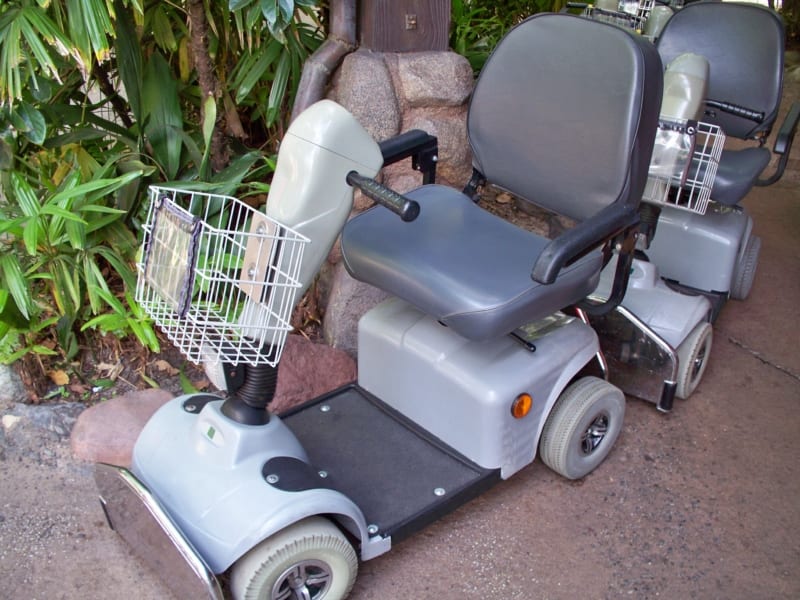 In a story which surprisingly doesn't happen more often, a woman was hit in a scooter on scooter accident in Walt Disney World and is now seeking damages.
According to the Orlando Sentinel, Shirley Aydell was shopping on her motorized scooter in one of the Walt Disney World theme parks when another guest on a scooter hit her. The accident left damages to her ankle which required surgery. The problem is, Aydell doesn't know who the other guest was and is looking for information from Disney. She asked for the identity of the other driver and also any video footage Disney has of the incident, but was declined in her request.
Now Aydell's attorney is "asking the courts to force Disney to release information on what happened" in order to have a viable case in the courts. Any "additional information, including any incident reports and witnesses' contact information" will be crucial in her ability to have cause of action.
Disney has refused to give any information on the second guest with a Disney spokeswoman saying: "This involved two guests on their personal vehicles. There are no claims of wrongdoing on Disney's part."
This honestly comes as no surprise to me and I'm surprised more incidents like this don't happen more often considering the speed and carelessness that some motorized scooter operators use. A few times in the Disney parks I've almost been run over myself by them. I don't know what Disney can do to prevent these types of accidents, but it's clear they need to do something or we'll have more situations like this.
Disney doesn't appear to be moving on its stance on the matter, but we'll update you with any info that comes out
Your Thoughts:
I want to know what you think about the Woman Hit in Scooter on Scooter Accident in Walt Disney World…
What do you think about the accident?
What an Disney do to prevent more incidents like this?
Let us know in the comments section below!
If you enjoyed this article, as always I appreciate it if you'd share it with others via social media. I work hard at making this website into a useful resource for you and your family to plan your visit to the Disney Parks and I hope it can help you! Thanks 🙂
News Source: Orlando Sentinel
Need Help Planning Your Disney Vacation? Show You the World Travel is Here to Help!
Just fill out the form below and one of our trusted travel agents will contact you for all your Disney Vacation Planning Needs….
[rainmaker_form id="19792″]