Hey everyone, hope your evening is going well. I hope the weather is better where you are as here it's raining and has been raining all week. Oh well, it can't stop me from being super pumped about all the Disney News that came out this past week. There was so much that happened this week that I decided to do a review of all the main stuff in case you missed it. I'll be doing a review every week so stay tuned to keep up to date with all the latest and greatest from Walt Disney World!
Here's the Weekly Round up of what happened from June 6th-12th:
Disneyland to build new luxury hotel – Probably the biggest news of the week was the announcement that there's a new luxury hotel coming to the Disneyland Resort in California. It's going to be amazing, 700 rooms, 2 pools and an upscale rooftop restaurant!! Count me in! They will break ground in 2018 with an estimated opening of 2021.
Typhoon Lagoon Expansion Coming – Great news from the water park that hasn't had an upgrade in quite some time is that Typhoon Lagoon will be putting in a 2.28 acre expansion towards the north end of the park. They will be adding a new Family Raft which is great as the one in Blizzard Beach is my favorite ride in the park. An opening in time for the Summer of 2017 is expected.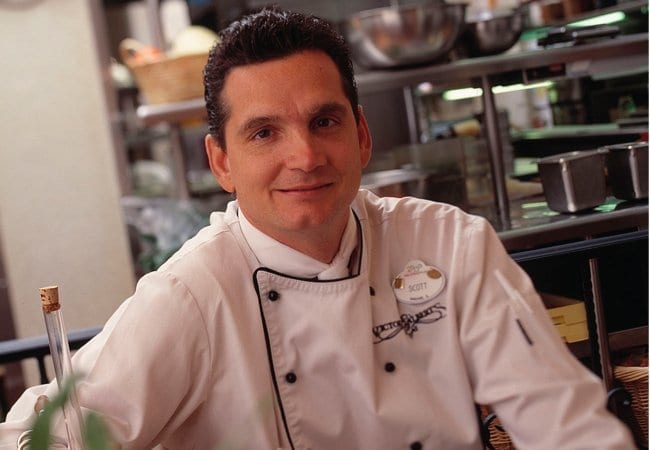 Chef Scott Hunnel being Chef promoted at Grand Floridian – Chef Scott Hunnel who has been the Head Chef with Victoria and Albert's since 1996 (that's a lot of meals) is getting promoted to Head Executive Chef at the Grand Floridian Resort and Spa. Basically this means he will be overseeing not only the operations at Victoria and Albert's but over every restaurant in the resort. I can only hope the quality of V & A's doesn't go down now that his eye won't be fixed there full time. After my next visit there I'll let you know!
Buying Disney World Tickets Tips and Tricks – I also wrote an in-depth article on how to buy your tickets for Walt Disney World. At times it can be very complicated to decide what is best for your family. I go in depth on:
Why you need to buy your tickets before you go
Where you can buy them for the least amount of money
Is the Park Hopper option necessary?
Do you need the Water Parks option?
Is it worth it to get an Annual Pass?
This Plus many more questions about Park Passes are answered
Go Behind the Scenes of Soarin Around the World –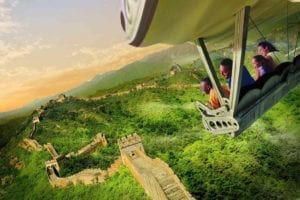 You only have a few more days to enjoy Soarin' California because the World debut of Soarin' Around the World is coming to Shanghai Disneyland June 16th and in Epcot and California Adventure the day after June 17th! I posted a behind the scenes look at the new ride and what it was like making it, especially going to famous places such as: The Great Wall of China, Sydney and the Alps!
3 Character Dining Restaurants Increasing in Price? – There was also a rumor last week that 3 popular Disney Character meals were going up in price: Tusker House, Akershus and Chef Mickey's. The word on the street was that they could be going up to $59.99 per adult for lunch and dinner, and also it would become a 2 credit meal. Honestly if you ask me they wouldn't be worth it at all if that were true…we'll see what happens.
Homecoming Florida Kitchen and Shine Bar Opens this Summer in Disney Springs – One of the best new restaurants in my opinion that's opening in Disney Springs will be Chef Art Smith's Homecoming Florida Kitchen. The menu looks absolutely mouth-watering with fresh, home grown, local Florida fare. The Fried Chicken and Doughnuts sound amazing, along with the Mac and Cheese, all the desserts and the execptional Cocktail list. Take a look to see what's coming…
New Electrical Parade Lunch Package at Tony's Town Square Restaurant – Now instead of waiting for an hour to see the Electrical Light Parade in the Magic Kingdom, there's a brand new lunch package for Tony's Town Square Restaurant that let's you enjoy a nice Italian meal and have a great spot reserved for the parade. Order the Chicken Parm or the Spaghetti and Meatballs!
New Disney Vacation Club Lounge Opens in Epcot – A brand new space for Disney Vacation Club Members has opened up in Epcot in the Imagination! Pyramid. It's a great place to charge your batteries (physical and symbolical). Also soft drinks and other amenities are provided if you are privilaged enough to go 😉
Skipper Canteen Now Taking Advanced Reservations – Lastly if you've been frustrated because you have been wanting to book an ADR at the Skipper Canteen, now you have the option to do so! I love the menu here and if you haven't tried it yet I highly suggest you book it and go!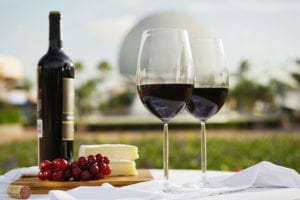 2016 Epcot Food and Wine Festival Returning in 2016 – With the best part of the Disney year slowly creeping up on us…I took a look at some of the latest updates from my favorite Disney event the Food and Wine Festival. Check out some of the new menu options along with all the celebrity chefs, music and tasting events that will be available at this year's Epcot Food and Wine Festival!
That was a ton of stuff that happened only last week, who knows what this week brings…Stay tuned here for the latest updates!
Let me know what you think of all the news from the week in the comments section below:
Meet the Author of Ziggy Knows Disney!
My name is Ziggy and I love Disney, everything Disney! I grew up on Disney and it has and continues to be a huge part of my life. I started young when my parents took me to Disney World when I was 18 months old. Little did they know that would be the first of an uncountable number of trips we would take. I have so many amazing memories going to Disney with my family and friends and it has been interwoven into my DNA.