Hey everyone, hope you're having a great weekend. There were so many things that happened this week, I wanted to share them with you. As always, here is a recap of the main Disney stories in case you missed something. I have a recap of the latest Disney news every week, so stayed tuned as usual to hear all the latest from Ziggy Knows Disney! Have a magical week!
Here's the Weekly Recap of what happened from June 20th-26th: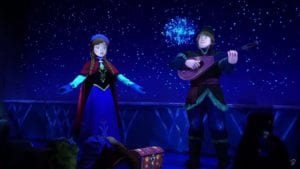 Epcot's Frozen Ever After Opens (with some chaos) – After months of high expectation, Epcot finally opened the new attraction based on the smash-hit Frozen called: Frozen Ever After. As far as the attraction is concerned it is a smash hit. The dark-ride technology lighting and animatronics used is some of the best anywhere in a Disney park. The final product was much better than I was thinking. There was however that little problem of having to wait 5 hours in line to ride it which wasn't helped by constant malfunctions. Disney has handled the situation very well, handing out water and ice cream to those stuck in line. This obviously has to get cleared up but the future looks bright for Frozen Ever After. Read more about my impressions here.
New Changes for the 2017 Disney Dining Plan – There were some big shakeups this week to the Disne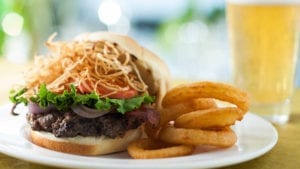 y Dining Plan for 2017. All of the different plans are eliminating the desserts that come with your Quick Service meals, and instead adding an extra snack credit. In my opinion this is good for whoever uses the dining plan because you can get more value form the snacks rather than the quick service desserts. I'm not sure though I would endorse getting the dining plan yet though. All the prices for next year aren't official yet, I'll have to see when the come out. Stay tuned for updates.
Disney World FastPass+ Tips and Tricks – I recently posted my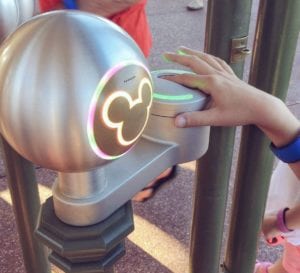 Guide on Walt Disney World FastPass+. It's one of the most important things to plan ahead of time, yet it can be also one of the most complicated things to understand. That's why I go in-depth, explaining how exactly the system works, how to make your FastPass+ reservations, how to redeem them in the parks and also which attractions are the most important to book with FastPass+
La Cantina de San Angel Now Serving Breakfast – To make more room in Epcot's World Showcase for the opening of Frozen Ever After, the Mexico Pavilion is opening some of it's locations. La Cantina de San Angel for example is now serving breakfast, and the Gran Fiesta Tour boat ride are both open at 9am. La Cantina de San Angel is serving 3 delicious breakfast choices that I can't wait to try!
ABC's The Chew to Join 2016 Epcot Food and Wine Festival – for the second consecutive year the popular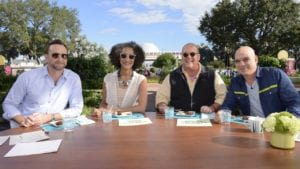 co-hosts of ABC's "The Chew" are returning to Epcot International Food & Wine Festival. Mario Batali, Michael Symon, Carla Hall, Clinton Kelly and Daphne will be taping a week's worth of shows October 5-7 at the Walt Disney World Resort as they explore the festival and beyond. They will share the highlights and recipes from the Food and Wine Festival, as well as the food from around Walt Disney World. It's gonna be awesome to see what they have to say about all the scrumptious choices at Food and Wine 2016
Sassagoula Floatworks and Food Factory Closing through the Fall – The bad news is that at Disney's Port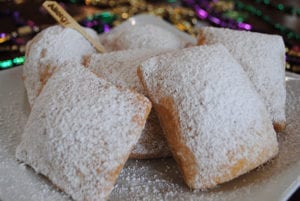 Orleans French Quarter Resort, the Sassagoula Floatworks and Food Factory will be closing July 11st for refurbishments. Good news is you'll be able to get a bunch of the quick service food options in another location onsite, incuding Beignets!!! Look for it to reopen in the Fall.
Disney's Vacation Club Coming to the Caribbean Beach Resort – The latest rumor from Disney's Vacation Club is that it will be building their first resort villas at a Disney Moderate Resort. It's not known exactly when construction will begin, but it's expected that once the Vacation Club Villas construction at Disney's Fort Wilderness Lodge completes.
Next week:
This upcoming week is going to be incredible as well. I have a lot of great stuff planned for next week, including updates on all the ongoing projects in Disney World. I'm also finishing my review of the new Disney Springs restaurant STK, which I'll tell you was really great! So stay tuned this week for all the exciting news!
Let me know what you think of this weeks events in the comments section below. As always I really appreciate it if you help spread the word, so if you liked this post and my site then please share it with others! Thanks! 🙂