Hey everyone, hope you're having a great weekend. There were so many things that happened this week, I wanted to share them with you. As always, here is a recap of the main Disney stories in case you missed something. I have a recap of the latest Disney news every week, so stayed tuned as usual to hear all the latest from Ziggy Knows Disney! Have a magical week!
Here's the Weekly Recap of what happened from June 27th-July 3rd: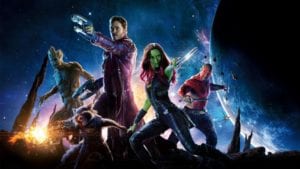 Guardians of the Galaxy Coming to Epoct – The two biggest stories of the week are regarding two new attractions, one coming to the Magic Kingdom and one to Epcot. As you probably have known for some time now, Future World in Epcot has needed some serious help. There have been rumors swirling around for a while about a Guardians of the Galaxy attraction coming to a Disney park, and it now seems that it will be replacing the Universe of Energy attraction in Epcot. Read why this is both a positive and negative thing.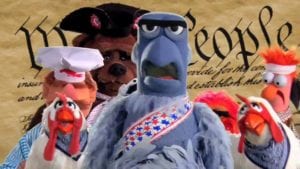 The Muppets coming to Liberty Square in The Magic Kingdom – The second juicy rumor about an attraction was that The Muppets are coming to Liberty Square. Muppets characters will be positioned in the Heritage House windows, and will teach parks guests about U.S. History. Read more about why this will be a good idea and how it will allow guests to be entertained, but also learn something at the same time.
Wreck it Ralph 2 Coming to theaters in 2018 –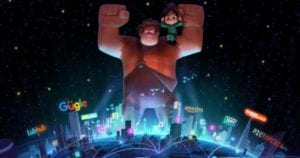 There was some big news on the movie front also this week, and that was that Wreck it Ralph 2 is coming out in 2018. The annoucment was made via the Disney annimation Facebook page by John C. Reilly, who will be reprising his role in the sequel. Read what the director has to say about this upcoming film and what the plot will be.

Frontera Cocina Opens in Disney Springs –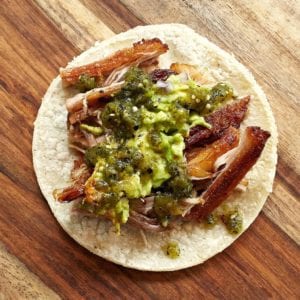 This week we had a lot of Disney food news as well. The latest restaurant to open in Disney Springs is Frontera Cocina. It's the creation of Chef Rick Bayless and it offers authentic Mexican fare, including homemade tortillas and lots of delicious margaritas! Read a sneak peek about the fantastic menu and the beautiful decor. If you're a fan of Mexican food, you won't be disappointed by this place. Put it on your list!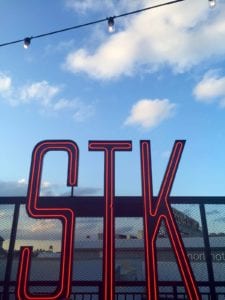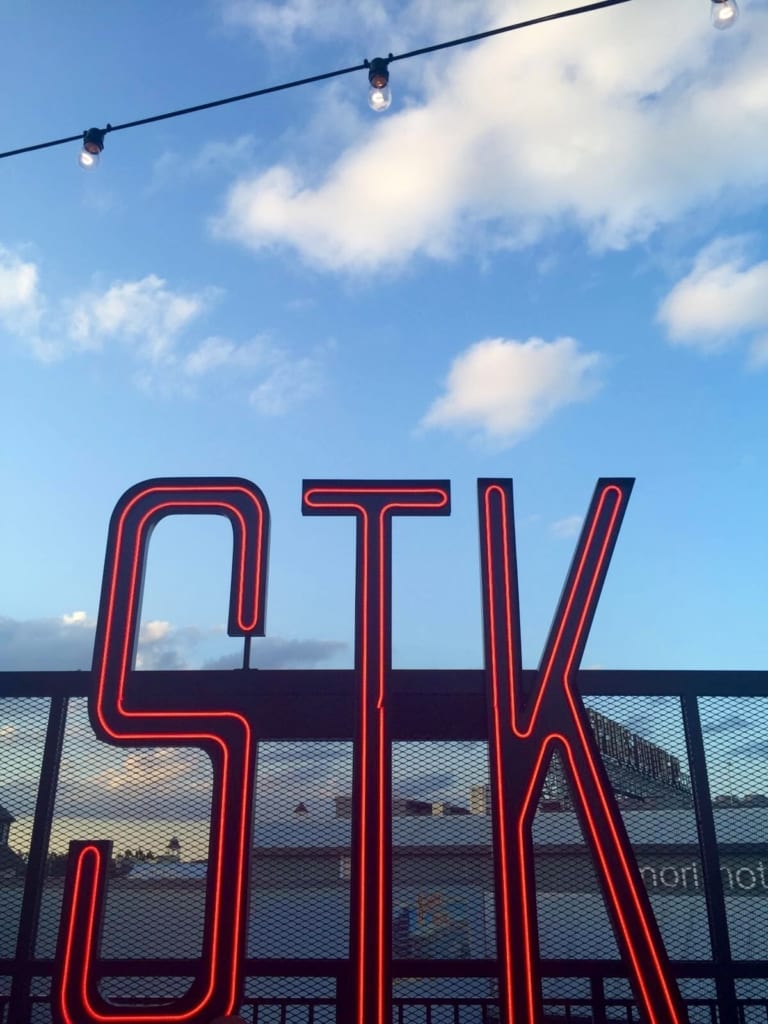 Full Review of STK Orlando in Disney Springs – If you like excellent upscale dining with a fun atmosphere then you need to check out STK Orlando. From the delicious appetizers, to the world-class steaks, to the incredible sides, everything was fantastic here. Read to see how I go in depth on one of the newest fine dining establishments to open in Walt Disney World and why you need to give it a try.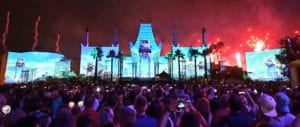 Star Wars: A Galactic Spectacular Dessert Party moving locations – The new Star Wars nighttime spectacular has been just that so far. The special dessert party that gives you VIP access to the show is now changing locations. Read about where it's going and how you can book this marvelous Star Wars experience for your family.
Homecoming Florida Kitchen Full Menu Released –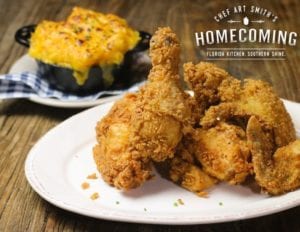 Another great addition to Disney Springs is Chef Art Smith's Florida Kitchen. It focuses on fresh, locally grown Florida cuisine, with many famous southern recipes and some twists on the classics as well. Read about some of the awesome options on their menu. Two words: Fried Chicken!! 🙂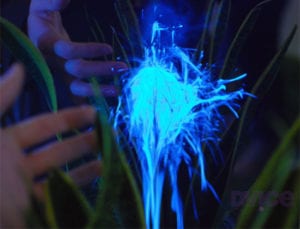 New Technology Coming to Pandora: The World of Avatar – This was one of the most interesting and exciting news to come out of Disney this week. Apparently Disney has filed a patent for a revoluntionary new technology that will change the way we interact with a theme park. Read about this technology that allows you to interact with live plants and trees by a unique sensing system connected to the plants' nervous system. This will create an engaging and totally immersive experience. I couldn't be more stoked for Pandora: The World of Avatar!
Walt Disney World Reopens its Beaches after Alligator Attack – Disney had decided to completely close its beaches for a few weeks to settle things down after the attack on the little boy last month. Read about how Disney has reopened its beaches, but under new restrictions.
Disney Introduces Mobile Battery Charging Stations – Lastly, if you're sick of your cell phone or tablet dying on you while you're in Disney World, they are now opening mobile charging stations in collaboration with the company FuelRod that will allow you to never have to worry about it again. Read about where you can get a charging device, how much they cost, and why you might be better purchasing one at home before you come to the parks.
Next week:
That's it for this week, but I'm sure this upcoming week is going to be incredible as well. I have a lot of great stuff planned for next week, including updates on all the ongoing projects in Disney World. So stay tuned this week for all the exciting news!
If you enjoyed this article, as always I appreciate it if you'd share it with others via social media. I work hard at making this website into a useful resource for you and your family to plan your visit to Walt Disney World, and I hope it can help you! Thanks 🙂
Your Thoughts:
I want to know what you think of this week's events! What were you most surprised to hear? What are you looking forward to experiencing the most on your next trip to Walt Disney World? Let me know what you think of this weeks events in the comments section below.