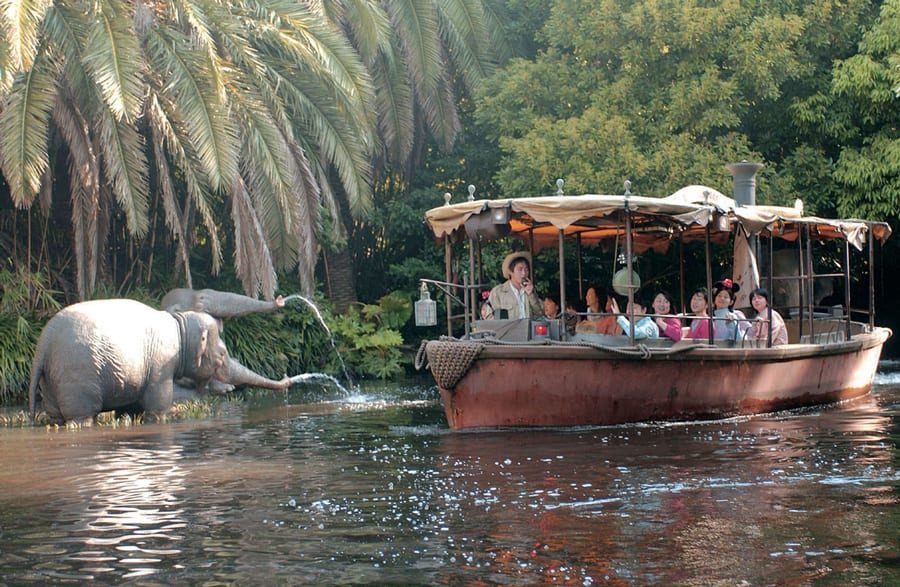 A few weeks ago it was reported that the jokes about crocodiles on the popular attraction the Jungle Cruise were removed. This came on the heels of the incident in the Seven Seas Lagoon where a 2 year old boy was taken by an alligator, so in good taste Disney decided to get rid of crocodile jokes on the Magic Kingdom attraction.
Well now they're back…sort of….
Disney is now allowing their skippers to make the crocodile jokes, but not the one referring to children. They are allowed to mention "Old Smiley" and his girlfriend "Ginger" who snaps. There is still no mention of the more controversial one that tells parents to: "watch their children, or the crocodiles will." Maybe it's progress at least, because they crocs weren't even mentioned after the attack last month.
Also the crocodiles in the Living with the Land boat ride were removed a few days ago, although at this point we still don't know why. Hopefully it's just maintenance and not a permanent removal. They could make a return any day, and we'll keep you posted.
Honestly this whole alligator thing has gotten a bit out of hand and I hope Disney doesn't erase every trace of reptiles from their parks over one incident(albeit terrible).
If you enjoyed this article, as always I appreciate it if you'd share it with others via social media. I work hard at making this website into a useful resource for you and your family to plan your visit to Walt Disney World, and I hope it can help you! Thanks 🙂
Your Thoughts:
I want to know what you think of the Crocodile jokes coming back, even though some of them are still left out. And also what you think about the whole alligator crisis in Disney World and if you think it's been overblown or justified. Let us know in the comments section below! 🙂