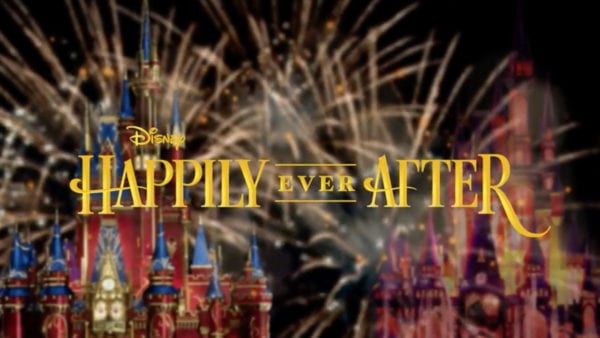 The countdown is on for "Happily Ever After," the new fireworks show at the Magic Kingdom. To get a better understanding of some of the technology behind the show Disney released a video explaining the Happily Ever After projection mapping technology and how it's going to revolutionize the way you watch a nighttime spectacular.
The creators are focused on intertwining together the fireworks, lighting, music and projection so they they all work in harmony. Some of the projections they are planning to use are really impressive and make the castle really come to life. From what I've seen so far, it's beyond anything I was thinking it could be!
Here is a video with the Happily Ever After production team explaining the projection mapping process:
This is truly cutting edge technology that's going to greatly enhance the guest experience watching this fireworks show. I think many people were upset about "Wishes" ending, and naturally so because of the emotional connection to it we all have. But I really think Disney is going to hit it out of the park with "Happily Ever After" as we move into this wonderful new age of nighttime shows.
We only have to wait till May 12th, then we will will see the final product live in action!
Your Thoughts:
I want to know what you think about the Happily Ever After Projection Mapping Technology. What do you think of the way the show is taking form? Let us know in the comments section below!
If you enjoyed this article, as always I appreciate it if you'd share it with others via social media. I work hard at making this website into a useful resource for you and your family to plan your visit to Walt Disney World, and I hope it can help you! Thanks 🙂