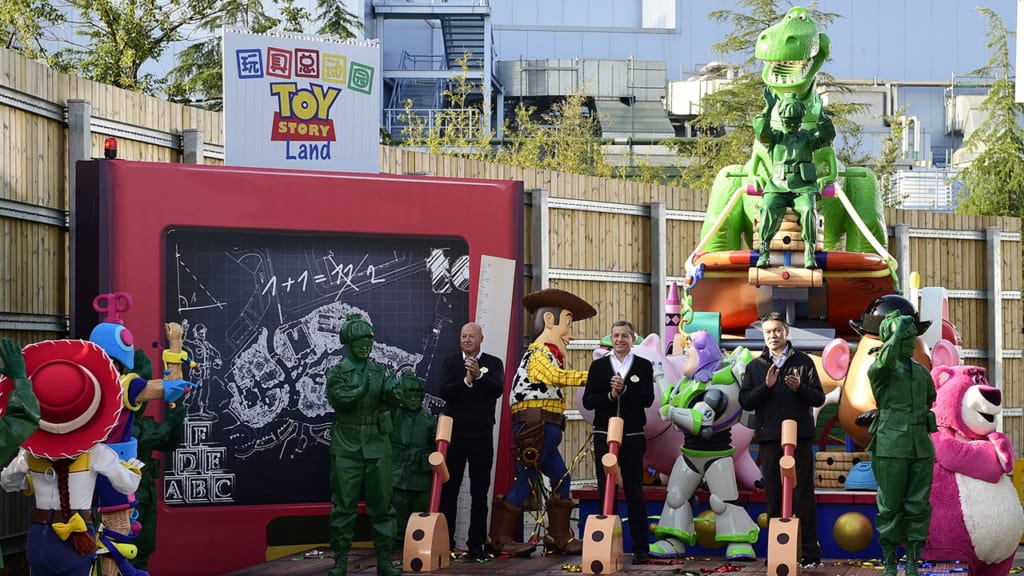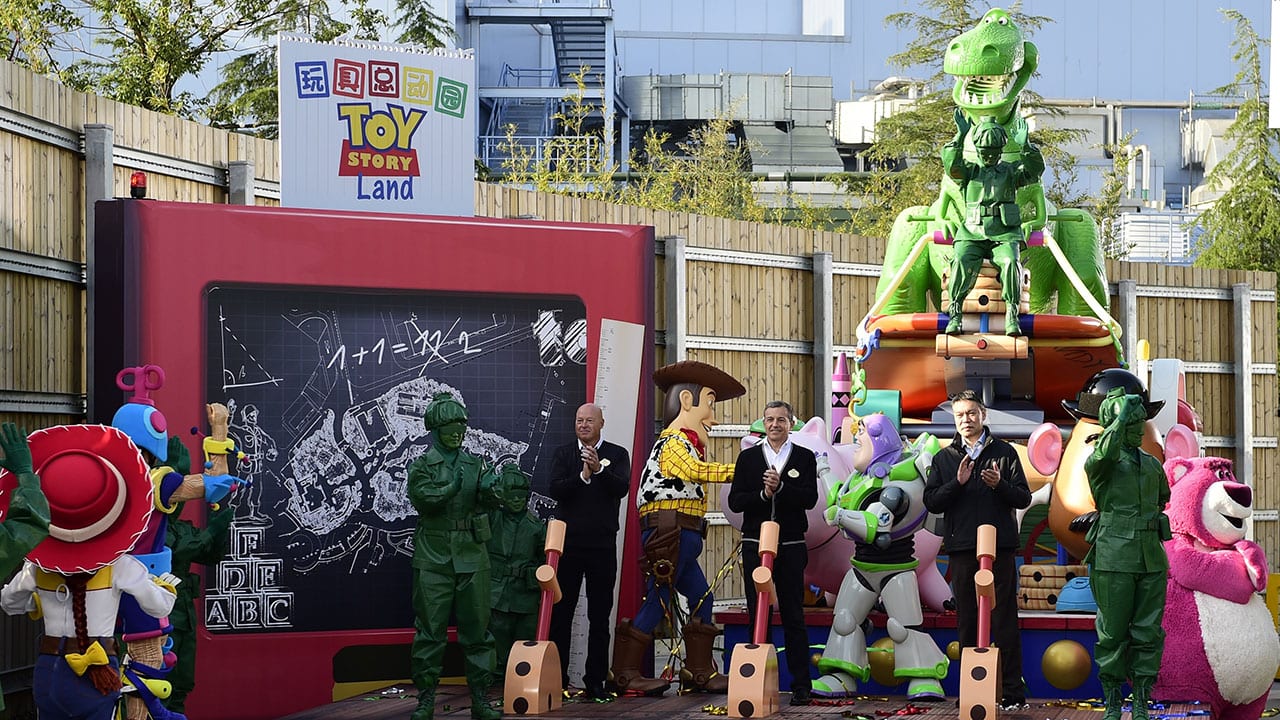 Toy Story Land is coming to Shanghai Disneyland! Bob Iger, chairman and chief executive officer of The Walt Disney Company, along with Bob Chapek, chairman of Walt Disney Parks and Resorts, and Fan Xiping, chairman of Shanghai Shendi Group, recently celebrated breaking ground on this new expansion, which will open in 2018.
The paint is just starting to dry in Shanghai Disney after only being open less than 5 months, so how is Disney able to do this expansion? Why Toy Story and why now?
Well for one they started the expansion plans even before opening Shanghai Disneyland in June. The Toy Story franchise is immensely popular in China and so it seemed like a no brainer all the way. Shanghai Disneyland already has the world's only Toy Story themed hotel, and so far it's been a smash hit.
Secondly, Shanghai Disneyland is already on the track to break even. Disney CEO Bob Iger says that 4 million guests visited the park in its first four months, putting it on track to break 10 million within the first year. That would be a huge accomplishment seeing as it took years for Disneyland Paris and Hong Kong to become stable.
"We couldn't be more pleased with Shanghai Disneyland's first four months of operation and couldn't be more excited about our future in mainland China," said Bob Chapek, chairman of Walt Disney Parks and Resorts, on Thursday.
Toy Story Land at Shanghai Disneyland will be both authentically Disney and distinctly Chinese, making it a one-of-a-kind experience for our guests. We don't know all the details about Toy Story Land yet, but we do know that it will be a fully immersive land with 3 attractions and a themed character greeting area. We don't yet know what those 3 attractions will be yet though…whether they will be the same 3 coming to Hollywood Studios and Disneyland California or 3 different attractions. Everyone's favorite toys from one of the most popular franchises ever will come to life and play in a fully immersive land with three attractions and a themed character greeting area.
Stay tuned for more info…