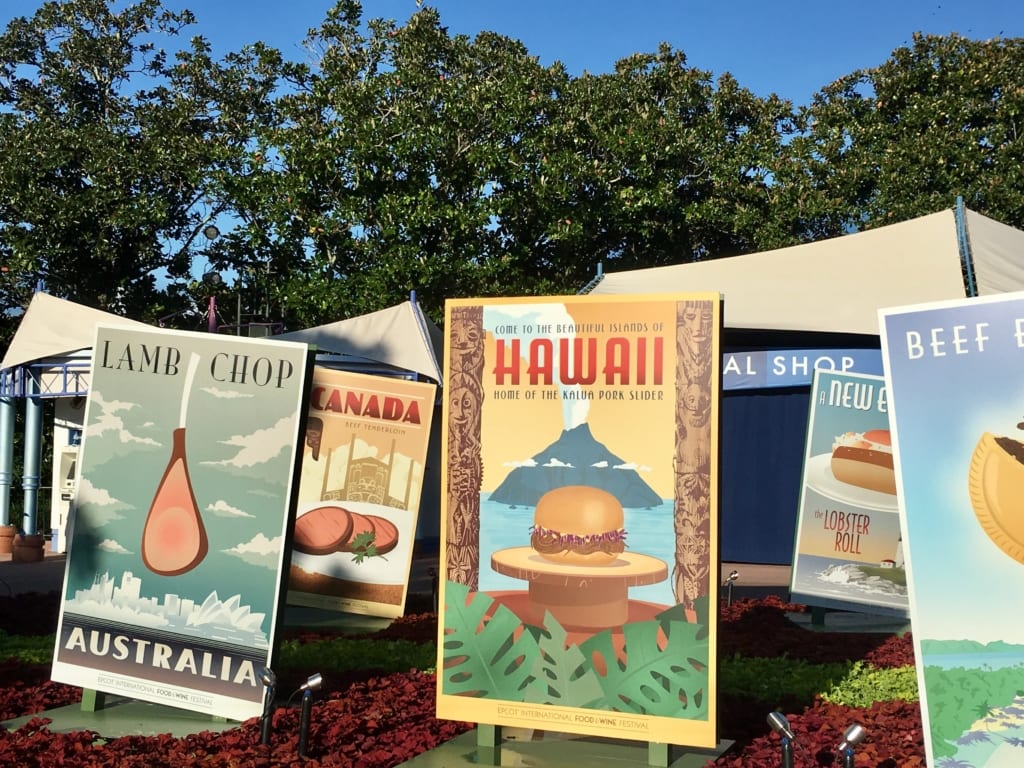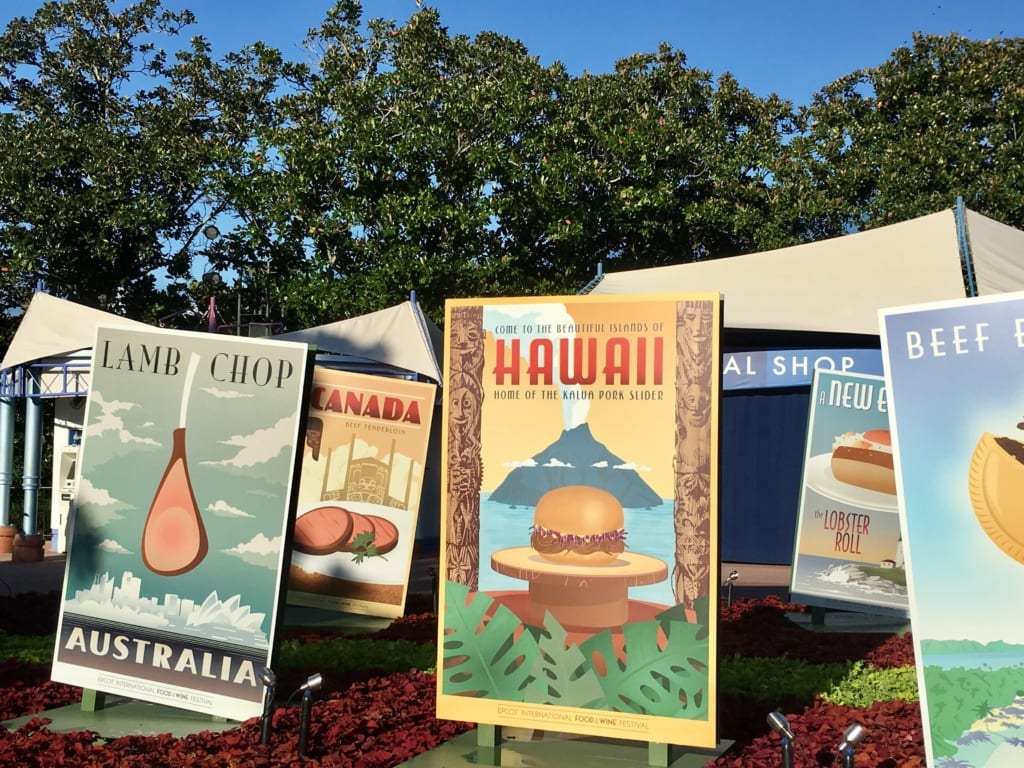 I love the Epcot Food and Wine Festival, but sadly one of my favorite times is coming to a close soon. So now it's time do what I love to do at the end of Food and Wine Season, and that is count down the Top 10 Food and Wine Booths 2016.
This year the competition was more fierce than perhaps any other year prior, there were so many good things to eat and drink around World Showcase that it was super hard to narrow it down to the actual top booths. I went back and forth a lot, but finally came to a conclusion.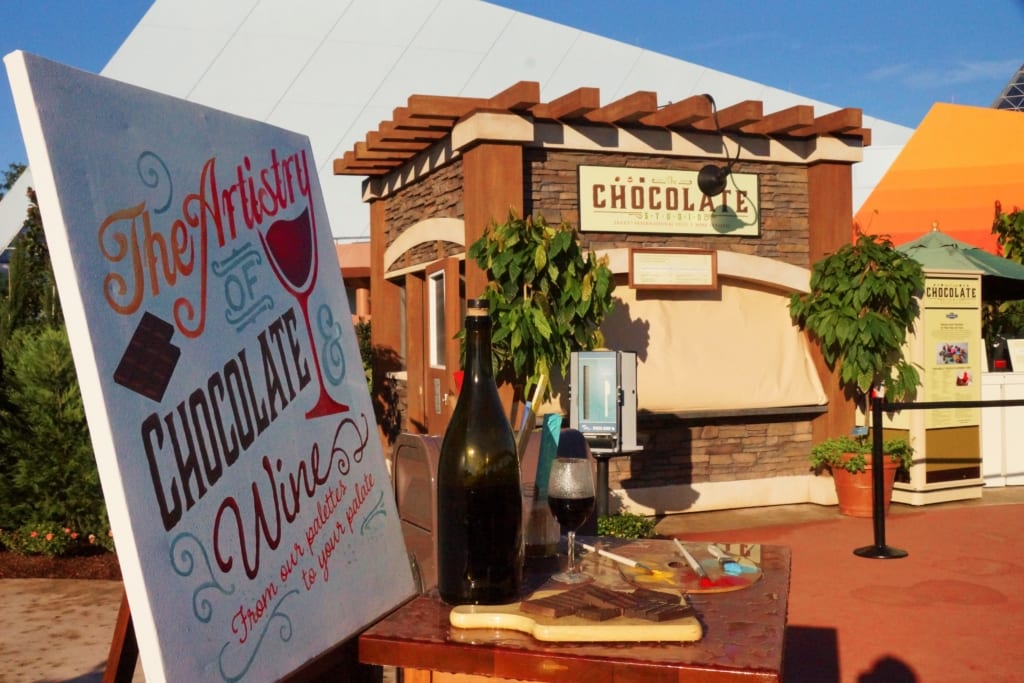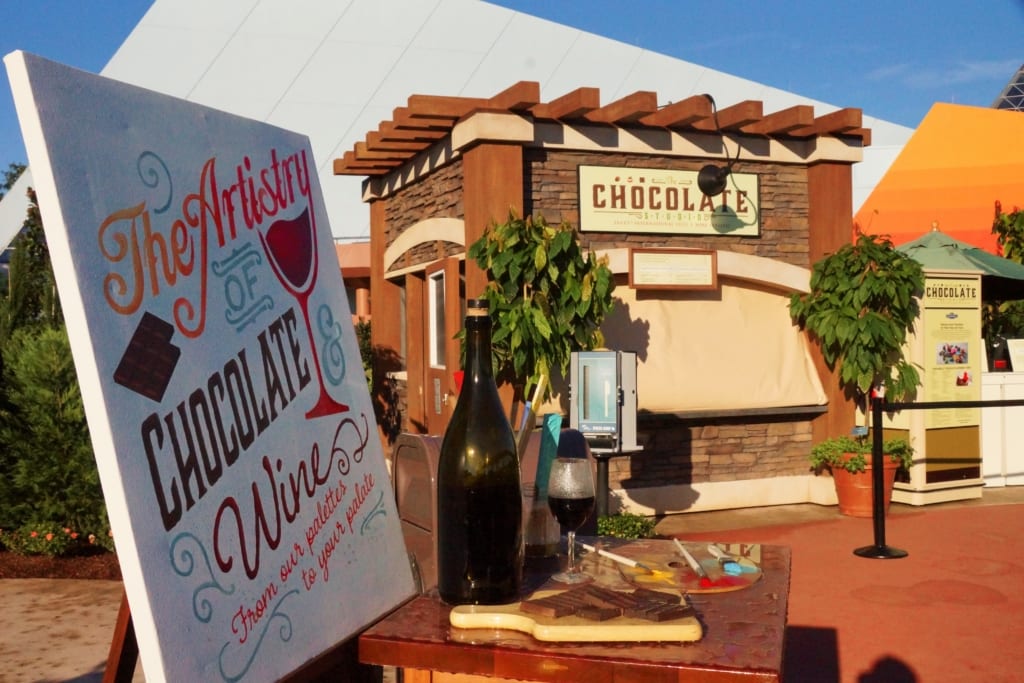 My rankings were based on a few things:
Food/drink quality and presentation
Menu diversity (if they only had 2 options or lacking dessert, they were penalized)
Overall Booth ambiance/location/design
I took those things into consideration and then made the list in order of if you were at the Food and Wine festival for one day which ones you absolutely have to visit, with #1 being the one you shouldn't miss, then #2, and so on.
So here it is, My Top 10 Food and Wine Booths 2016:
10. Greenhouse Guru:
Greenhouse Guru was one of the best new booths this year. They are located in a great area of Food and Wine, along the path from Future World West to World Showcase, which makes it nice and relaxing. Lots of space and tables too. The food was amazing, with the Duck Confit and Creamy Polenta being the stand-out item on the menu. The Chilled Tomato Gazpacho with Lump Crab Meat was also great. Greenhouse Guru gets another plus because they are focused on fresh, locally grown food.
Overall Grade: 8
9. Morocco:
Morocco is often passed over by Food and Wine visitors for other more glamorous booths, (it has the misfortune to be situated near France and Brazil) however I found Morocco to be can't miss because of it's diverse menu offerings and high quality. The spicy Hummus Fries were a hit this year and very inventive. The Kefta Pocket made a return and is one of the most underrated items at Food and Wine. And the Baklava was amazing, even better than the version in the Tangierine Cafe.
Overall Grade: 8.5
8. Patagonia:
The location of Patagonia isn't the best, because it just located right on the busy part of the World Showcase strip, and a lot of times the part between Canada and Mexico is just craziness. Also the overall menu at Patagonia was a little hit or miss this year. The Beef Empanada was just ok, the Salmon on the other hand was quite good. But here it's all about that Grilled Beef Skewer and that alone really elevates Patagonia's ranking. That delicious beef piled high with chimichurri, sitting on a pile of creamy smooth mashed potatoes, which oh yeah is drowned in a pool of warm butter. Probably you haven't even read my description because you are still drooling over that photo above! Don't think twice, go there and get it and then thank me later!
Overall Grade: 8.5
7. The CHEW Collective:
The CHEW Collective is another new entry to Food and Wine and really made a mark. Again it's location is great, along the walkway to Future World West. And it's menu has a nice balance between, meat, a vegetarian offering and dessert. They have their own beef skewer, and while not quite as good as the Patagonia version, stands on it's own right. The Zucchini and Ricotta Ravioli is a nice and hearty option. But the the standout here is the Peanut Butter and White Chocolate Mousse! Sooo decedent and rich, sooo creamy and smooth. You will be licking the inside of the container they give it to you in.
Overall Grade: 8.5
6. France:
Always in the Top 10, France was no exception this year. It had one the most expansive menu at Food and Wine this year, with 3 Savory Options, a Dessert and 6 Drinks!! Also the location and atmosphere is one of the best because France is one of the best World Showcase pavilions, Period! The quality here is always top notch too. The Soupe à l'oignon and Boeuf Bourguignon were both very good, however I wished the sizes were a little bigger. The Crème Brûlée was outstanding as well and always one of the best desserts. I wasn't the biggest fan of the Escargot (I did love the brioche but not a big fan of snails) but many loved it. But this year it was the drinks that were even more of a standout to me. France had 2 items that made my list of the Top 15 Items to Try at Food and Wine: The La Passion Martini Slush and the Frozen Daiquiri Ice Pop….both amazing, especially for a hot Florida day!
Overall Grade: 8.5
5. Mexico:
Here the competition really starts to heat up! Again Mexico is another perennial favorite. Always serves high quality items and always has a nice diversity. I absolutely loved the Taco De Camaron, the shrimp were battered and fried to perfection. The Barbacoa Enchilada was great as well…mole mole mole! And I wasn't expecting to be impressed at all by the Flan de Chocolate Abuelita, but it was so creamy and delicious, excellently prepared and balanced dessert. The drinks here are always great, with two different Margaritas leading the way. I highly recommend all 3 items on the menu! Only thing holding it back is a third savory item, otherwise it's perfect!
Overall Grade: 9
4. Canada:
Canada oh Canada, how I do love you so!! I love the atmosphere in Canada, it makes you really feel like you are deep in the Canadian Rockies instead of Central Florida. Love the design of the kiosk itself too, a rustic log cabin. I half expect a big burly man wielding an axe to come out, but he probably wouldn't get past the new security checkpoints at the Epcot entrance..;) The Canadian Cheddar Cheese soup and the Filet Mignon are two classic, absolutely CAN"T MISS items at Food and Wine every year. Even when I go to Le Cellier only days earlier, I still can't resist their pull on me. Only thing negative about Canada is there menu is small and lacking a dessert option this year. That being said, the weight of these two items alone puts Canada in the #4 spot!
Overall Grade: 9
3. Wine and Dine Studio:
For Wine and Dine Studio just to make it this far is saying a lot seeing as how every one of the top 6 are long-time Food and Wine classic booths. They've stood the test of time. Wine and Dine really blew me away though and deserves to be in such good company. Again the location is amazing, on the path to Future World West, and finding a table to stand isn't a problem. All three of their food offerings are great and should be tried. The Pork Tenderloin is super moist and juicy, and the wine reduction sauce gives it nice flavor. The scallop is awesome, very tender and perfectly seared outside. Both options made my list of the Top 15 Things to Try at Food and Wine. Then there's the cheese and wine plate, which when you pair it with the Wines is really one of the best bargains imo. Only negative is no dessert, but that's passable because the Chocolate Studio is right next door! 😉 Super happy with Wine and Dine and can't wait to see what they invent next year!
Overall Grade: 9
Coming down to the finish now and at #2 is….
2. Brazil:
All I have to do is say Pork Belly and Brazilian Cheese Bread and I don't think I need to do much more convincing! Again Brazil is always a power-house both at Food and Wine and this year is no different. I LOVE the booth area itself, very festival giving you images of Rio. The menu is obviously one of the best too. The Layered Meat Pie is a solid offering, but the Crispy Pork Belly and Brazilian Cheese Bread will just stop you in your tracks and make you pull over to get something. The pork belly is crispy outside, and when done right still juicy and flavorful inside, and I love it with the black beans too! The cheese bread is awesome too, super chewy and packed with cheese that will just melt in your mouth. Yeah they aren't the most innovative items at Food and Wine this year because they are always there, but I'm not complaining, in fact they are two reasons why I always keep coming back.
Overall Grade: 9.5
1. China
Yes that's right, China is the Best Overall Booth at this years' Food and Wine Festival. China is always a must stop for me and this year maybe even more than most. I love the atmosphere with the big Chinese gate in front of you while you're waiting in line. I love the menu most of all though, and it has by far the best lineup of savory items anywhere at Food and Wine with 4 options, and every one of them is good to amazing! The Chicken Pot Stickers are very good, the Black Pepper Shrimp with Garlic Noodles is out of this world, super flavorful and has a kick to it. The Beijing Roasted Duck in the steamed bun is like heaven inside a little puffy cloud of awesomeness. And the Sichuan Spicy Chicken is an absolute must for anyone who likes spicy. Both the Duck and Sichuan Chicken are on my Top 15 List of items at Food and Wine. Only small small mark against it keeping it from receiving a perfect 10 is the no dessert, but the other items make up for that fact.
I could eat everything on the China menu over and over again and be happy, and because all of it's options are so strong, it's my #1 of the Top 10 Food and Wine booths 2016.
Overall Grade: 9.5
So there you have it, my rankings are:
10. Greenhouse Guru
9. Morocco
8. Patagonia
6. France
5. Mexico
4. Canada
2. Brazil
1. China
Take a look at all of my 2016 Epcot Food and Wine articles. I have the Top 15 Things You Must Try this year at Food and Wine, and also a complete Index of the Food and Wine Menus and other Helpful Info. I want you to be able to have the best info on the Festival so you don't waste your time and you have the best time possible!
Your Thoughts:
So that's it, those are my Top 10 Food and Wine booths 2016. I hope you enjoyed the list. I feel like above all others, these are the ones you need to try when you go.
I want to know what you think my Top 10 Food and Wine booths 2016. Do you agree with my list? What are your favorite booths? What would you like to see change for next year? Let us know in the comments section below! 🙂
If you enjoyed this article, as always I appreciate it if you'd share it with others via social media. I work hard at making this website into a useful resource for you and your family to plan your visit to Walt Disney World, and I hope it can help you! Thanks 🙂