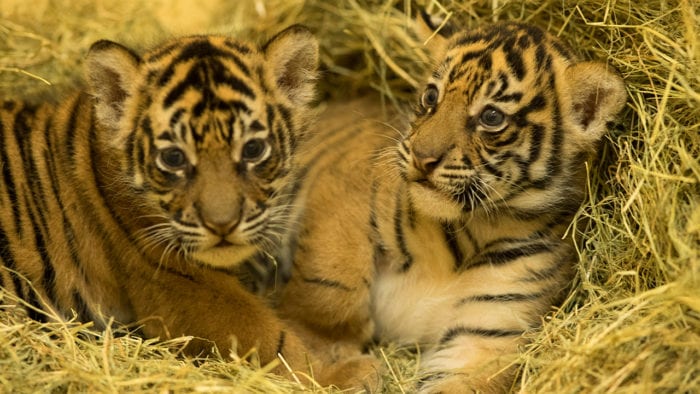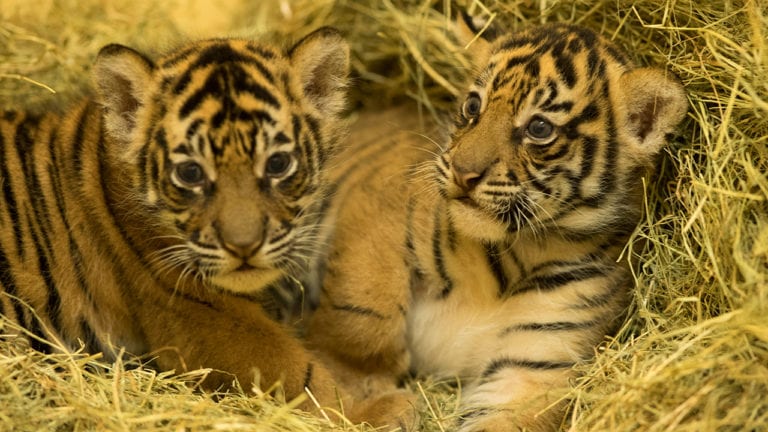 A couple months ago we told you about Sohni, a Sumatran tiger at Disney's Animal Kingdom, who gave birth to a pair of cubs. We did get one video about a month ago, but since then we haven't heard anything, until today. The Disney Parks Blog released an update on their condition and what they've been up to…
We found out that there is a male and female cub, and they weigh about 12 pounds at the moment and growing fast. Last time on the video they still hadn't opened their eyes, which are now open! They are now just starting to walk on their own too! Obviously they have a close bond with the mother and Sohni has been with them non-stop, feeding and grooming them all-day long.
Look how CUUUUUUTE!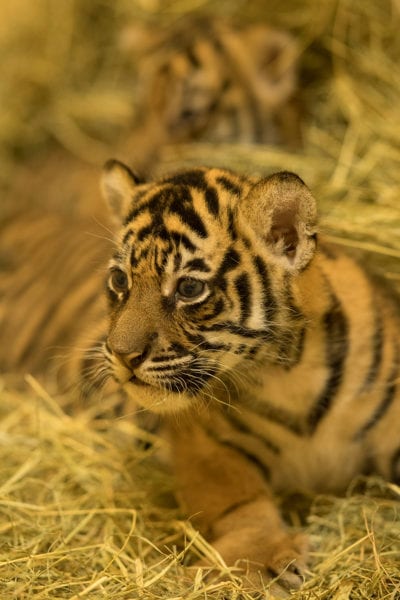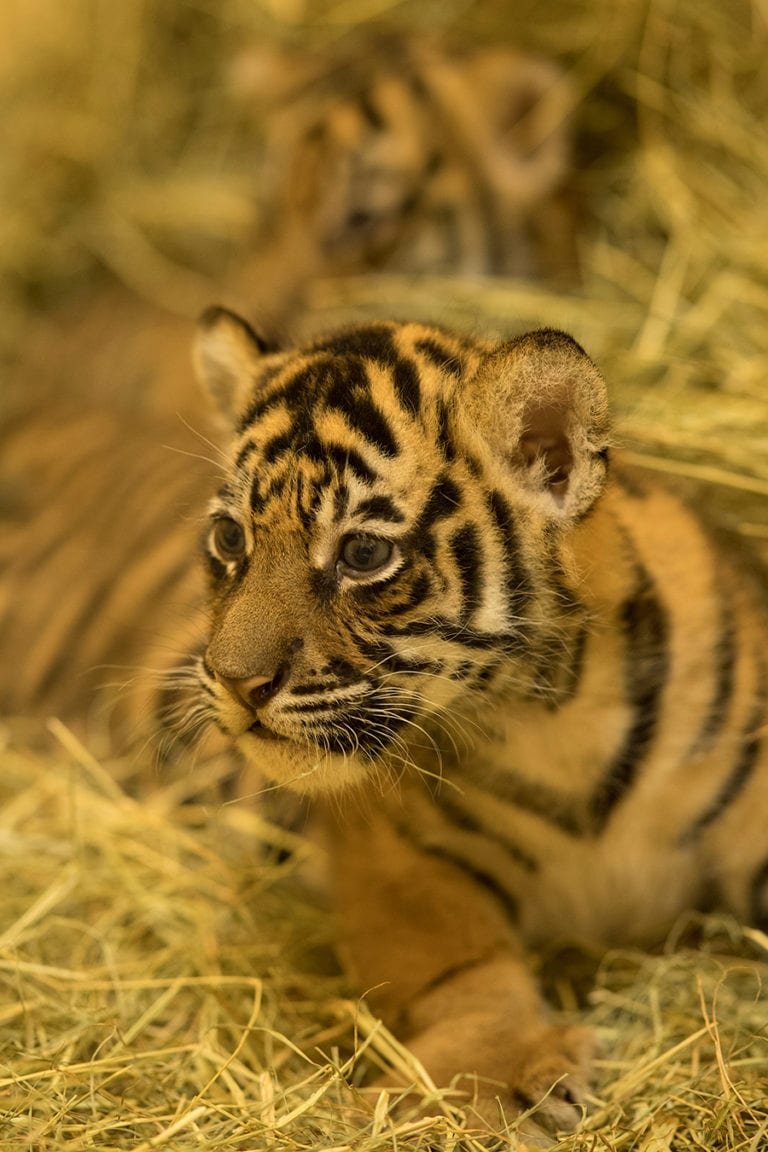 As you might know, the Sumatran tigers are an endangered species with fewer than 500 left in the wild. That being the case, the tigers have been bred through the Species Survival Plan, which is overseen by the Association of Zoos and Aquariums and ensures responsible breeding and diverse populations of threatened and endangered species. The goal is to help these beautiful animals overcome the threats they face, including habitat loss, poaching and the illegal wildlife trade.
If you would like to help Disney with their efforts to save this incredible animal, as well as others like it, take part in Connect to Protect, a mobile adventure in which guests participate in conservation "missions" with a digital scientist while exploring Pandora – The World of Avatar and helping protect the habitats of at-risk animals here on Earth. Guests have used their adventures and their votes to unlock the first of ten $100,000 contributions from Disney Parks. This first donation is helping protect habitats for elephants in Kenya, but guests can still choose to support gorillas, migratory birds, butterflies and other species. Visit DisneyAnimals.com for more info.
Still no word on when we'll be able to see the new tiger cubs in person as they will stay backstage for a few more months as they get acclimated to their new home. When they do come out you will find them with the other tigers on the Maharajah Jungle Trek in Disney's Animal Kingdom. Stay tuned for more updates on these cute guys..
Your Thoughts:
I want to know what you think about the Tiger Cubs Update Disney's Animal Kingdom. Are you going to see them when they come out for the public? Have you helped the Disney Conservation Fund? Let us know in the comments section below!
If you enjoyed this article, as always I appreciate it if you'd share it with others via social media. I work hard at making this website into a useful resource for you and your family to plan your visit to Walt Disney World, and I hope it can help you! Thanks 🙂