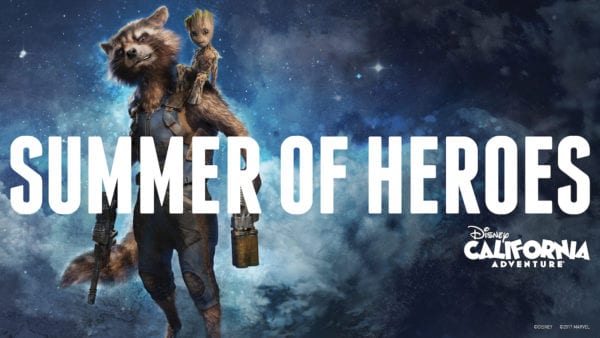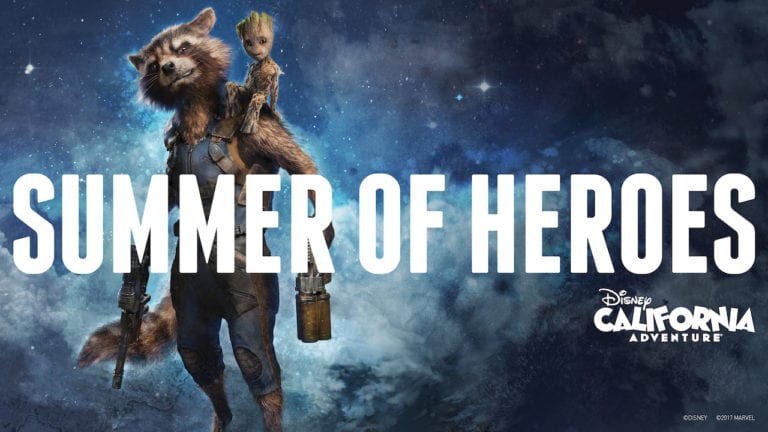 It's going to be a busy May just like last year with major openings in both Walt Disney World and Disneyland California, both on May 27th. In Disney's Animal Kingdom the immersive totally unique Pandora: The World of Avatar is opening, which is going to be completely mind-blowing, and in Disneyland California Adventure Guardians of the Galaxy Mission: Breakout! In California Adventure it's going to be a big event called "Summer of Heroes."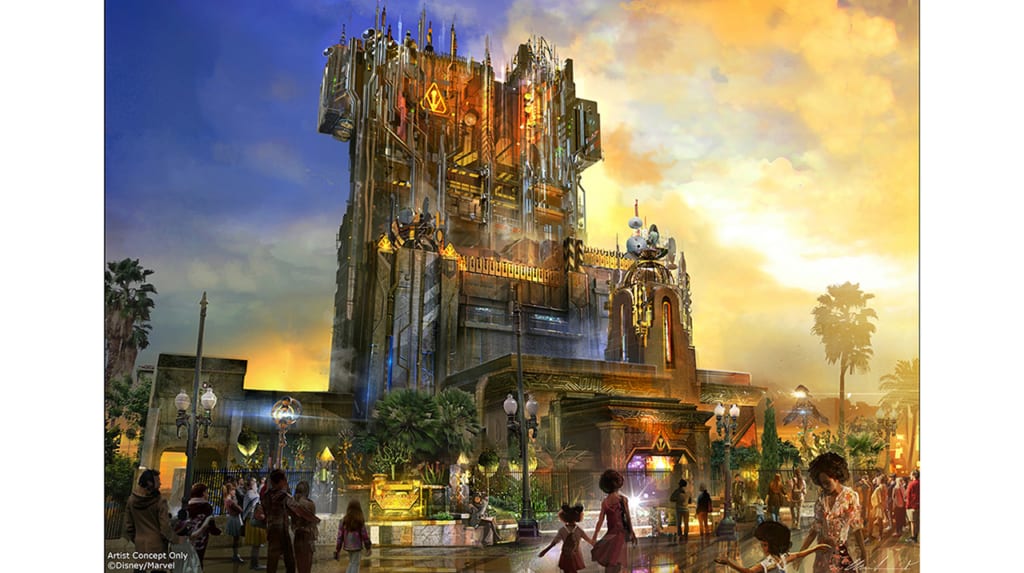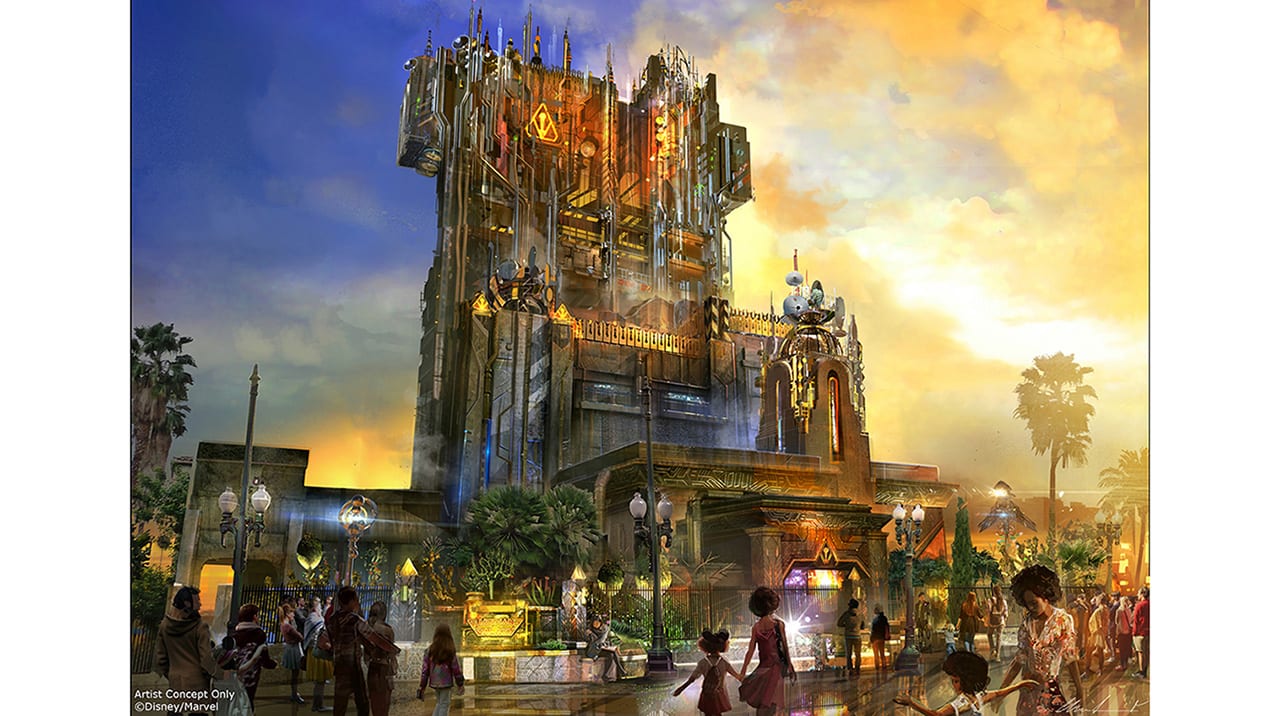 Guardians of the Galaxy Mission: Breakout, is a new attraction built in a re-imagineered version of the old Tower of Terror building, after Disney decided to close the former attraction to increase exposure for one of its Marvel properties. Mission: Breakout! works fine in its place because it too will be an attraction based on the elevator system of the Tower of Terror, only now you'll be helping Rocket break his friends out of the Collector's Fortress. The ride will have randomized experiences so you'll never know what's going to happen. The ride will also include music inspired from the Guardians of the Galaxy film soundtrack. Sounds amazing!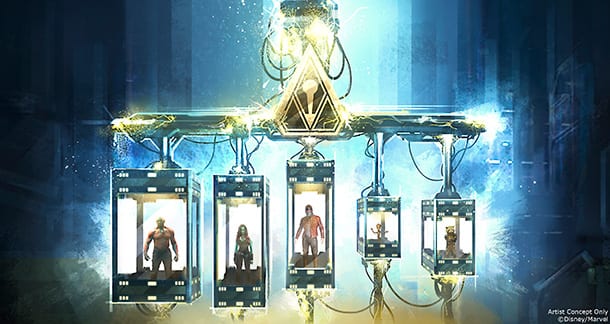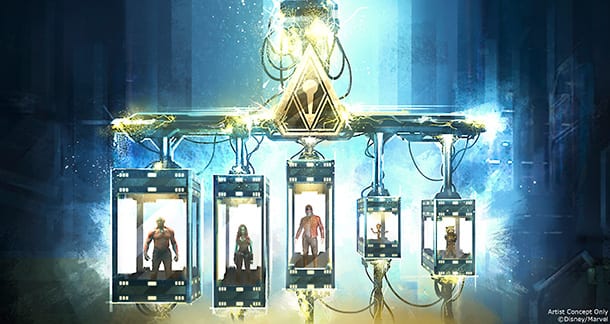 But that's not all, there will also be all kinds of other Marvel activities arriving in Disney California Adventure. This year the Disneyland Resort will celebrate the "Summer of Heroes" starting again on May 27th and running through September 10th. The festivities will include special entertainment, merchandise, and food. Besides the limited-time only experiences, California Adventure will also be adding some permanent year-round additions like a Guardians dance party and a meet and greet with Groot.
Here are some of the permanent experiences coming to California Adventure:
Guardians of the Galaxy: Awesome Dance Off! – Don't be surprised if you run into the Guardians of the Galaxy on their way to the Milano, with Star-Lord firing up his old-school boom box to get the party started. Gamora may prefer to stand back and observe, but everyone else is bound to get in the groove and show off their moves during this awesome rock 'n' roll bash!
Super Hero Encounters – For the first time, citizens of Earth will come face-to-face with Groot, one of the Guardians of the Galaxy! You can also step up to meet the First Avenger, Captain America, along with everyone's favorite web slinger, your friendly neighborhood Spider-Man.
These are the limited-time only experiences:
Avengers Training Initiative – Black Widow and Hawkeye assemble young recruits for a series of tests to see if they have what it takes to join the ranks of the Avengers.
Heroic Encounter: Black Widow – Black Widow will arrive on the scene several times throughout the day in an armored Avengers vehicle for her heroic encounter with park guests.
Grab a Piece (or Bite) of the Action – Special themed merchandise and food will be available throughout Hollywood Land.
It's going to be a jam-packed Summer trying to get to everything coming to both Disneyland and Walt Disney World, but it's going to be fun doing it!
Your Thoughts:
I want to know what you think about the Summer of Heroes Starting May 27th. Are you going to make it to Disneyland for the festivities? What are you most looking forward to at Disney parks this Summer? Let us know in the comments section below!
If you enjoyed this article, as always I appreciate it if you'd share it with others via social media. I work hard at making this website into a useful resource for you and your family to plan your visit to Walt Disney World, and I hope it can help you! Thanks 🙂
Photo Credit: Disney