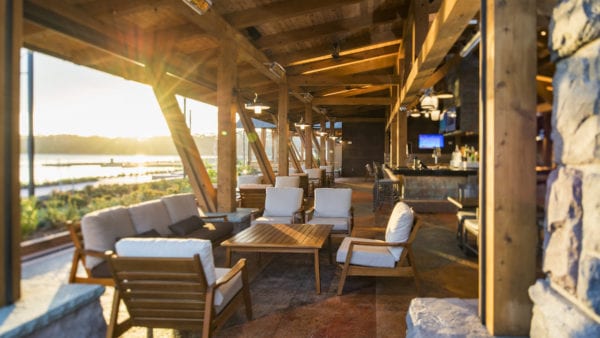 Some good news for Wilderness Lodge fans, Geyser Point Bar & Grill is now open. Geyser Point is the latest addition in the big expansion project going on at Wilderness Lodge and has an awesome location right near the lake. The design you'll notice right away fits in with the theme of the Wilderness Lodge: cedar beams and natural stone. It will be perfect for getting a drink and relaxing by the campfire after a long day in the parks, and also a perfect spot to take in the iconic Water Pageant on Bay Lake.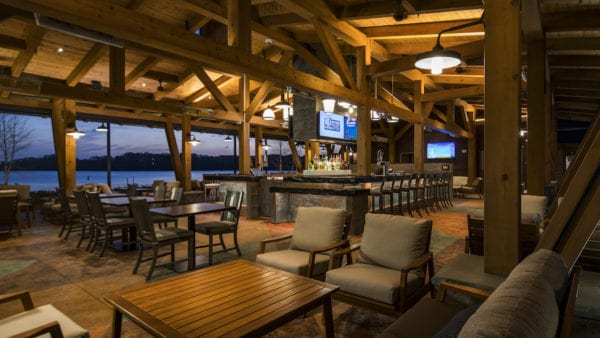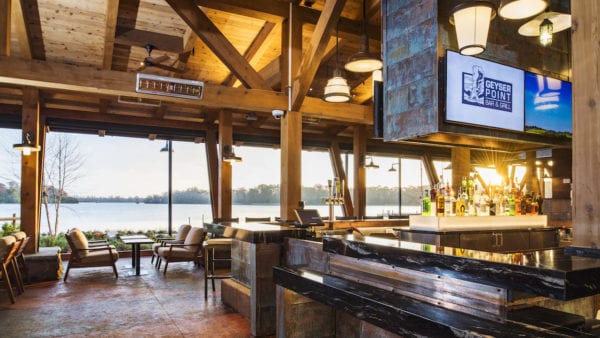 Drinks at the Bar will have a Pacific Northwest twist to them, with many beers and wines coming from breweries and wineries in Oregon and Washington. That will give it a more authentic feel.
Geyser Pint is open for Breakfast, Lunch and Dinner, and there's a quick-service walk-up window next to the bar which makes it easy to order and dine alfresco.
The breakfast options are great with some very different options than what you'll normally find around property. Breakfast includes: scrambled eggs with sausage and bacon, crab cakes Benedict and maple-cinnamon pancakes. For a lighter bite, seasonal fruit is served with lavender honey-yogurt, and steel-cut oatmeal is topped with dried fruit and nuts. For kids, scrambled eggs, buttermilk pancakes and granola with apples, strawberries and honey-yogurt dip is on the menu.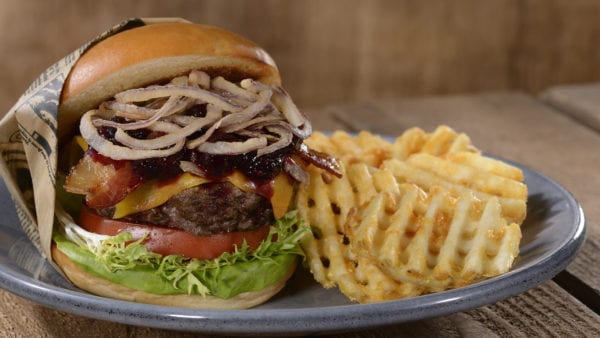 The quick-service lunch and dinner menu, available at the walk-up window includes:
Bison burger with Tillamook Cheddar, sweet onion straws and marionberry barbecue sauce
Classic bacon burger with Tillamook Cheddar
House-smoked turkey sandwich with cranberry mayonnaise
Lump crab cake sandwich with house-made Canadian bacon and spicy cabbage-carrot slaw
Grilled salmon BLT with lemon-caper mayonnaise
Salad with grilled Portobello, zucchini, roasted red peppers, tomato and multi-grain salad with goat cheese dressing
Grilled chicken or salmon with arugula and romaine, apples, seasonal berries, hazelnuts and red wine vinaigrette
Seasonal fruit plate with lavender honey yogurt
For dessert there's seasonal pie and a chocolate brownie mousse with caramel popcorn and toasted meringue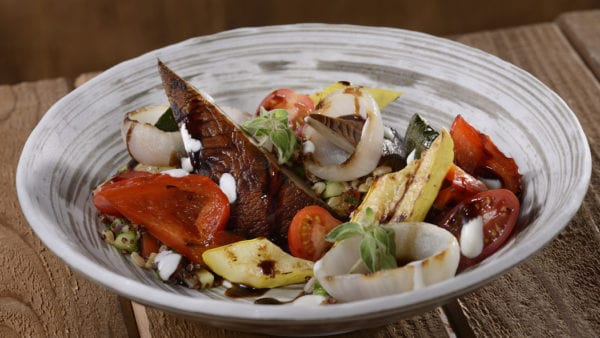 Small plates pair beautifully with beverages, including crispy fried oysters with miso tartar sauce; edamame with chili salt; cheesy barbecue brisket with house-made chips; "Shrimp on a Wire" with miso-lime vinaigrette, togarashi (Japanese spice mixture), shishito peppers and chili-aioli; salmon rillettes with sourdough crisps, and handcrafted charcuterie.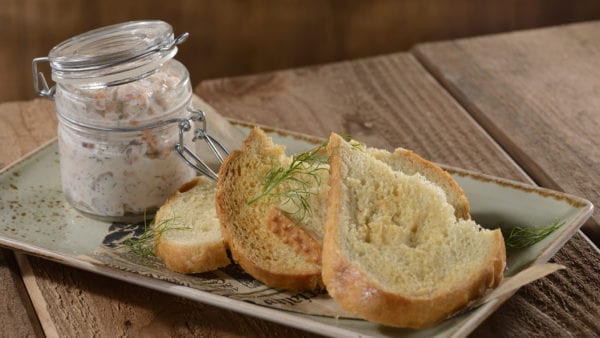 Kids' all-day menu:
Grilled chicken strips with dipping sauces, apple or veggie sticks
Finger Food Sampler with sliced smoked turkey, Tillamook Cheddar, spiced apple jam, grape tomatoes and sourdough crisps.
Geyser Point looks like a great addition to Wilderness Point and a place I'm going to spend a lot of time on my next visit there for sure.
Your Thoughts:
I want to know what you think about the Geyser Point Bar and Grill Now Open. Do you like the options on the menu? What else would you like to see? Let us know in the comments section below!
If you enjoyed this article, as always I appreciate it if you'd share it with others via social media. I work hard at making this website into a useful resource for you and your family to plan your visit to Walt Disney World, and I hope it can help you! Thanks 🙂
Photo Credit: Disney