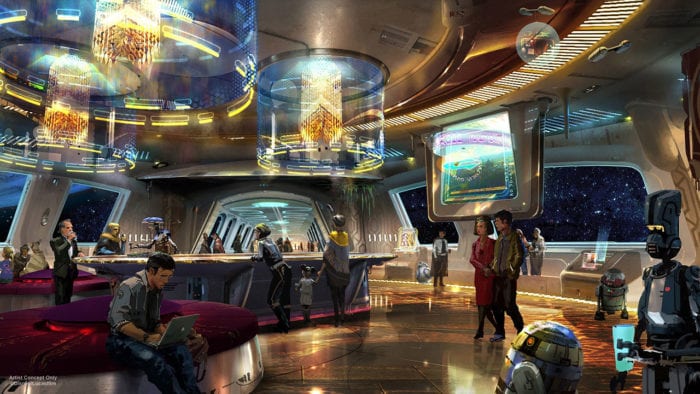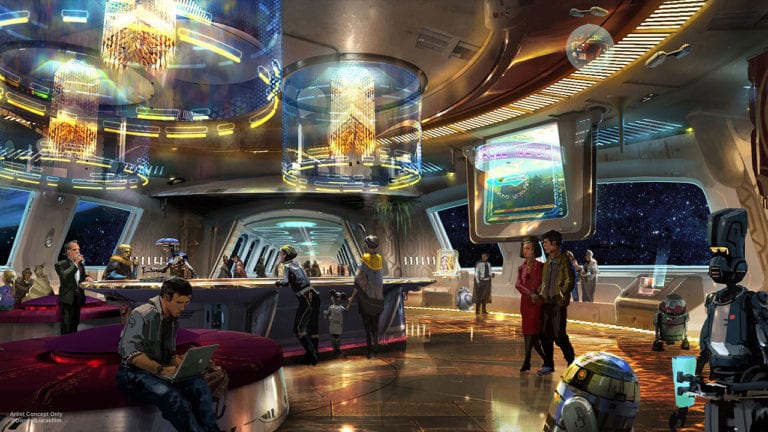 One of the most exciting announcements of the D23 Expo was the new Star Wars Themed Resort coming to Walt Disney World. This was announced during the Parks and Resorts panel and got one of the most excited reactions from the crowd and is a jaw-dropping project. During the presentation Bob Chapek explained this revolutionary new vacation experience will not just be a resort, but a living adventure that allows guests to immerse themselves in an entirely new form of Disney storytelling. You could literally stay here days and never go to the parks!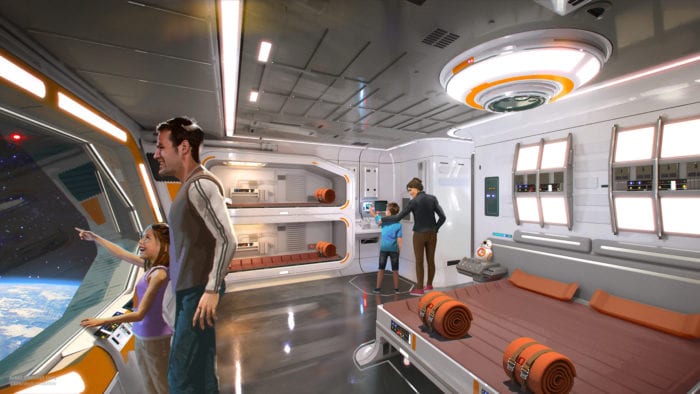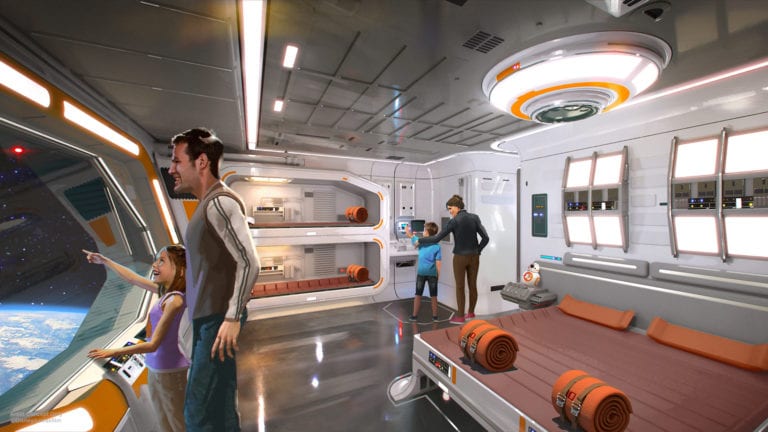 "It's unlike anything that exists today." Bob said. "From the second you arrive, you will become a part of a Star Wars story! You'll immediately become a citizen of the galaxy and experience all that entails, including dressing up in the proper attire. Once you leave Earth, you will discover a starship alive with characters, stories, and adventures that unfold all around you. It is 100% immersive, and the story will touch every single minute of your day, and it will culminate in a unique journey for every person who visits."
One of the cool features Chapek said during the presentation is that the view from every window in the resort will be like looking into outer space…talk about awesome technology. I imagine this will be similar to the technology being used for the Mission Space restaurant!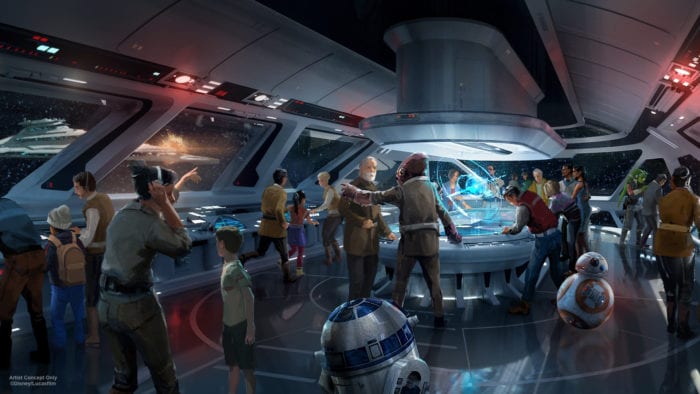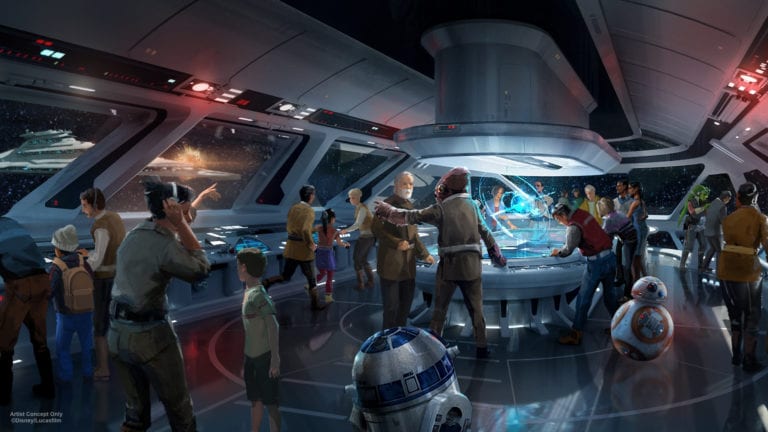 I don't know about you but my mind is completely blow, I don't even know what to say I'm so excited. Disney is really pushing the envelope and guests are going to have an experience unlike any other. Expect it to be a smaller resort, I've heard in the capacity of 400 rooms, although this is speculation. Of course don't expect this to come cheap, voices are that it could be in the neighborhood of $500 or more per night, but I don't think Disney will have any problems getting the customers! I feel a little bad for the guests going to Star Wars Land at Disneyland as they will be missing this amazing experience, I guess they'll have to make it over to Walt Disney World to experience it.
Check out all our D23 Expo coverage our D23 Expo 2017 Announcements Page and also our D23 Expo 2017 Blog
Your Thoughts:
I want to know what you think about the Star Wars Themed Resort coming to Walt Disney World. Do you like the idea? What kind of experiences would you like to see incorporated into the resort? Let us know in the comments section below!
If you enjoyed this article, as always I appreciate it if you'd share it with others via social media. I work hard at making this website into a useful resource for you and your family to plan your visit to Walt Disney World, and I hope it can help you! Thanks 🙂