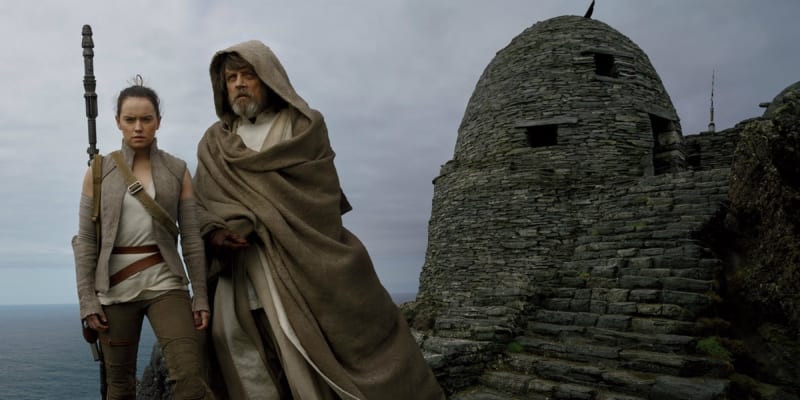 Coming as no surprise Star Wars The Last Jedi has already had massive box office success in its first weekend, raking in a staggering $220 Million domestically in 4,232 North American sites. This is the second highest opening weekend total of all-time, coming in second only to Star Wars: The Force Awakens in 2015 at $248 Million.
Things started off strong for The Last Jedi at the box office, gaining $45 Million on Thursday night, which again comes in second all-time in best opening days, then $104.8 Million Friday, $64 Million Saturday and an estimated $51.3 Million on Sunday.
Of course these are only domestic numbers, and The Last Jedi also grossed over $230 Million Internationally over the weekend, bringing it to a grand total of $450 Million worldwide.
"Truly in a class by themselves, the movies of the "Star Wars" franchise continue to re-write the history books as to what is possible in terms of box office performance," said Paul Dergarabedian, senior media analyst at comScore.
Star Wars: The Last Jedi is way ahead of last year's spin-off "Rogue One", which opened at $155.1 Million and finished at $532.2 Million domestically and $1.03 Billion worldwide, and will push "The Force Awakens" which had a record setting $936.7 Million domestic showing and $2.07 Billion worldwide.
Reviews for The Last Jedi are quite strong from critics, with the majority saying that it feels fresh and inventive, while reviews from movie-goers has been more mixed, getting a 93% critics rating from Rotten Tomatoes, but only 53% positive from movie-goers. Many of the complaints is that it fails to answer some of the film's biggest questions, I found 16 Questions left unanswered after The Last Jedi. Overall I thought it's a great entry into the franchise, one that takes a lot of risks and is full of surprising moments. I think users should see it at least twice before making a final judgement, as many of the film's events take a while to wrap your mind around.
Read my Full Review of Star Wars: The Last Jedi here.
How high will The Last Jedi go at the Box Office? Only time will tell, but it's obvious that the force is strong with this one!
Your Thoughts:
I want to know what you think about The Last Jedi Opening Weekend Box Office results. What did you think of The Last Jedi? Where does it rank on the Star Wars list of films to you? Let us know in the comments section below!
If you enjoyed this article, as always I appreciate it if you'd share it with others via social media. I work hard at making this website into a useful resource for you and your family to plan your visit to Walt Disney World, and I hope it can help you! Thanks 🙂
News Source: Variety