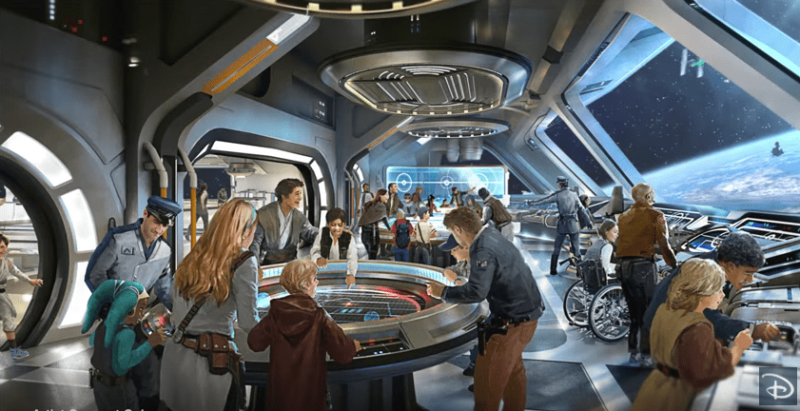 When the announcement for a Star Wars Hotel was revealed at last Summer's D23 Expo in Anaheim, it was the best moment from the whole weekend, and the Disney project I'm most looking forward to. This past weekend at D23 Expo Japan, we got some Star Wars Hotel new details which will have to dreaming about staying here!
Located adjacent Star Wars Galaxy's Edge at Disney's Hollywood Studios, the Star Wars Hotel will allow guests to stay in a resort that will fully immerse them in the Star Wars Universe. That means guests staying at the Star Wars Hotel will probably have their own separate entrance into Galaxy's Edge, further keeping to the Star Wars role playing.
The Star Wars Hotel won't be a 2-Star Motel, but sounds like it will be luxurious, on the level of Disney's Deluxe resorts. Guests' journey through space will start when everyone departs together for a multiday Stars Wars adventure by boarding a starship alive with characters and stories that unfold all around them during a voyage through the galaxy. You can see in the concept art above everyone being involved in a mission of some kind.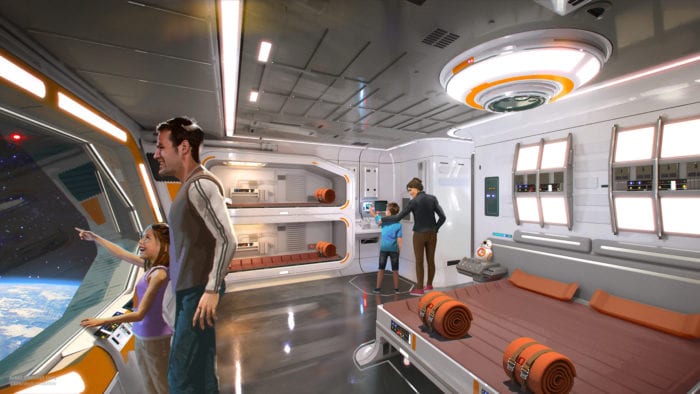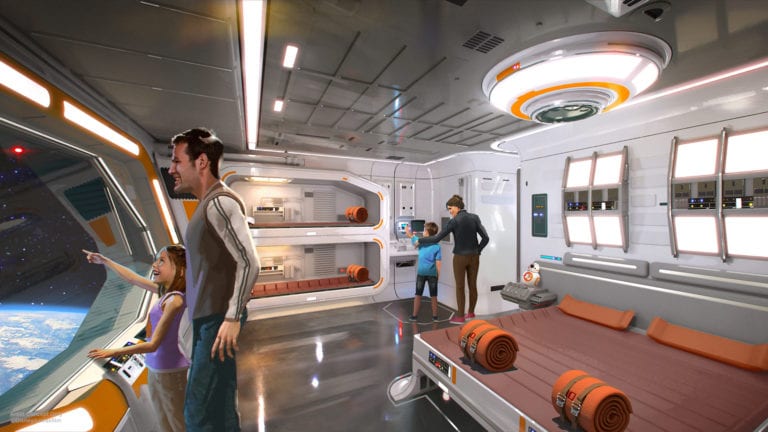 Guests will become "active citizens" of the galaxy and will have costumes appropriate for their role in the story. One of the coolest features of the Star Wars Hotel is but each room will have windows giving them a view into space. Maybe instead of guests competing for a Garden View or Pool View room, it'll be for a view of Tatooine or imagine even a space battle!!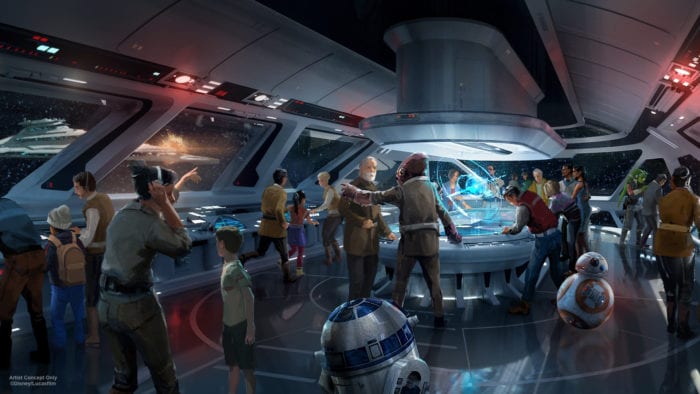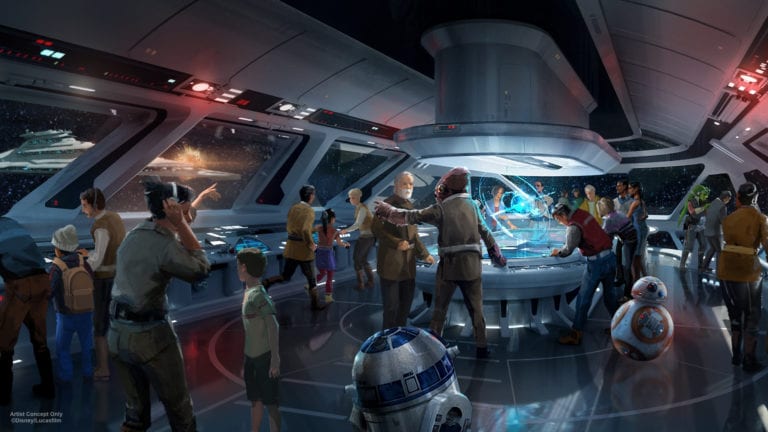 Here is a short video where you can see fighters flying by the windows. Imagine watching a whole battle play out:
Chapek also confirmed that both the Disneyland and Hollywood Studios versions of Star Wars Galaxy's Edge will have a fleet of life-sized X-Wing fighters. Guests will also explore a street market run by a Toydarian, a character first introduced in "Star Wars: The Phantom Menace." He will sell handcrafted toys made by local artisans in the Star Wars Universe.
Only question now is how much it will cost to stay at the Star Wars Hotel. Considering the quality of the resort and all the activities that will be included, plus the fact it doesn't seem like guests can stay for only one night but "mulitday" adventures, it will cost a pretty penny. Start saving now. No word as of now on when the Star Wars Hotel plans on opening up, but I don't personally think it will be in time for the Walt Disney World 50th Anniversary in 2021, but more likely to be something to draw the crowds back to Walt Disney World once the festivities are over in 2022 and beyond.
Your Thoughts:
I want to know what you think about the new Star Wars Hotel New Details. Are you planning on staying in the Star Wars Hotel? Let us know in the comments section below!
If you enjoyed this article, as always I appreciate it if you'd share it with others via social media. I work hard at making this website into a useful resource for you and your family to plan your visit to Walt Disney World, and I hope it can help you! Thanks 🙂
News Source: Disney Parks Blog