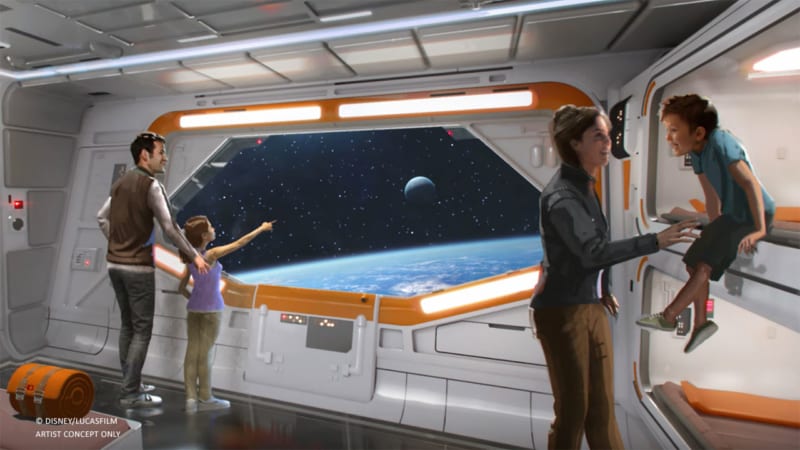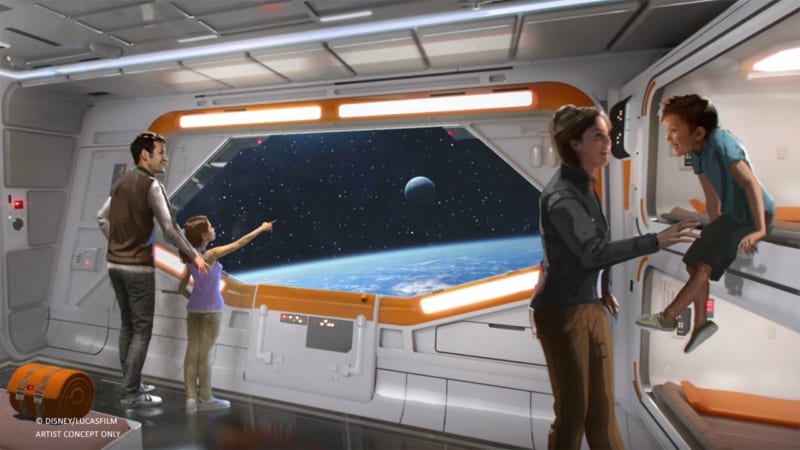 After months of eagerly watching construction permits and aerial shots of Disney's Hollywood Studios, the Star Wars Hotel location has been confirmed by Disney. As we speculated previously, the Star Wars Hotel will indeed be put on the south side of Disney's Hollywood Studios, to the east of World Drive.
Disney also confirmed as we thought, that the Disney World Star Wars Hotel is going to have a seamless connection to Star Wars Galaxy's Edge in Hollywood Studios. That means guests will be able to travel back and forth between the two lands without having to fight the crowds outside Galaxy's Edge. That will work fine for the missions that the Star Wars Hotel guests will be on, as specific elements are being created in Galaxy's Edge just for the hotel guests and the roleplaying they will be doing.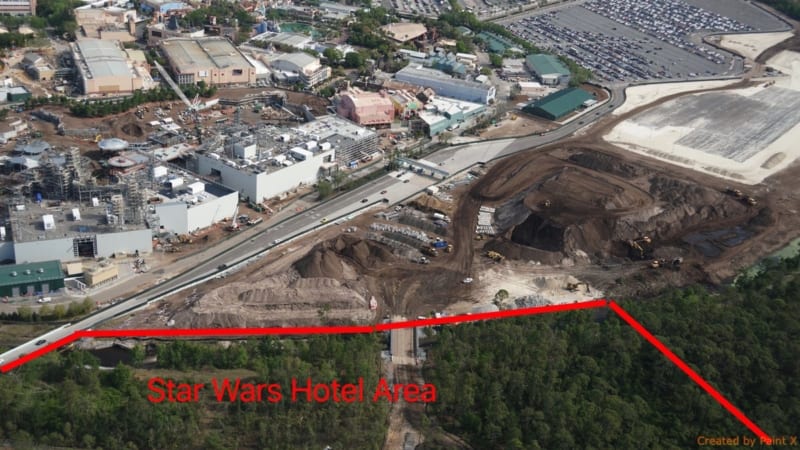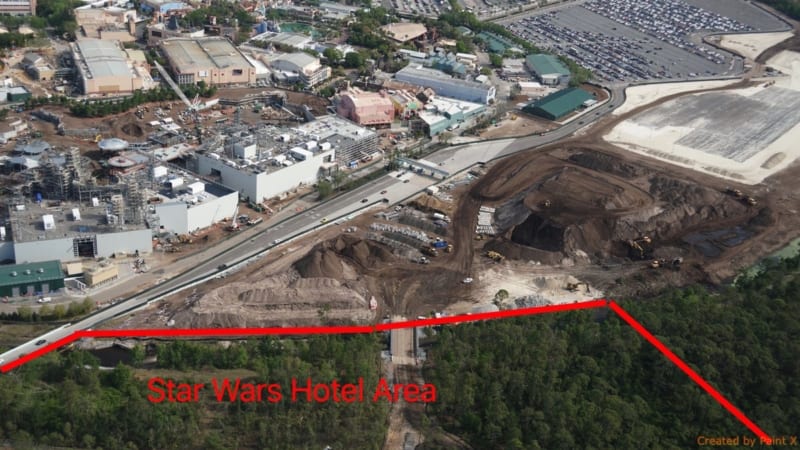 Besides that Disney also confirmed that the Star Wars Hotel will be a starship, and the windows in all the rooms will have incredible views…into space. That means we'll be potentially watching space battles between the First Order and Resistance right from out rooms. The rooms should be amazing, especially after the news of a patent Disney is working on which will make the resort rooms totally interactive! Imagine the possibilities!
We also found out on Sunday at the Galactic Nights event that the official village name of Star Wars Galaxy's Edge is going to be: Black Spire Outpost, named after the ancient remains of giant trees the village is built on. We also learned that guests are going to be boarding a transport in the queue of the Rise of the Resistance Escape attraction which will be bringing them up to the action!
If you are interested in the latest news on this project, read our newest Construction Update for the project which shows the latest progress.
Don't forget to check out our latest construction update of Star Wars Galaxy's Edge too, to see the latest progress on this amazing new land.
Your Thoughts:
I want to know what you think about the Star Wars Hotel location.
Do you like the placement?
What are you most looking forward to about the Star Wars Hotel?
Let us know in the comments section below!
If you enjoyed this article, as always I appreciate it if you'd share it with others via social media. I work hard at making this website into a useful resource for you and your family to plan your visit to the Disney Parks and I hope it can help you! Thanks 🙂
Photo Credit: Disney