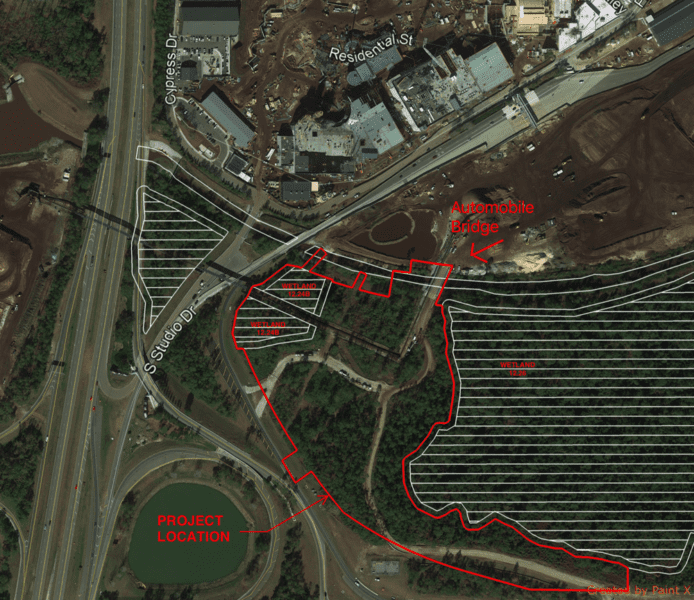 We've been eagerly anticipating any information about the Star Wars hotel since it was announced last year at D23. From the beginning Disney has been saying that guests of the Star Wars hotel would have private access to Galaxy's Edge, so we've been wondering: "How exactly is that going to work?" Thanks to some new permits the Star Wars hotel entrance into Galaxy's Edge has been revealed!
So if you notice the location of the Star Wars Hotel (indicated in red in the above photo) is just south of Disney's Hollywood Studios, but the but it's separated from Hollywood Studios by the new parking lot expansion going in there. There's also a canal that's going to be installed between them. So how will guests enter?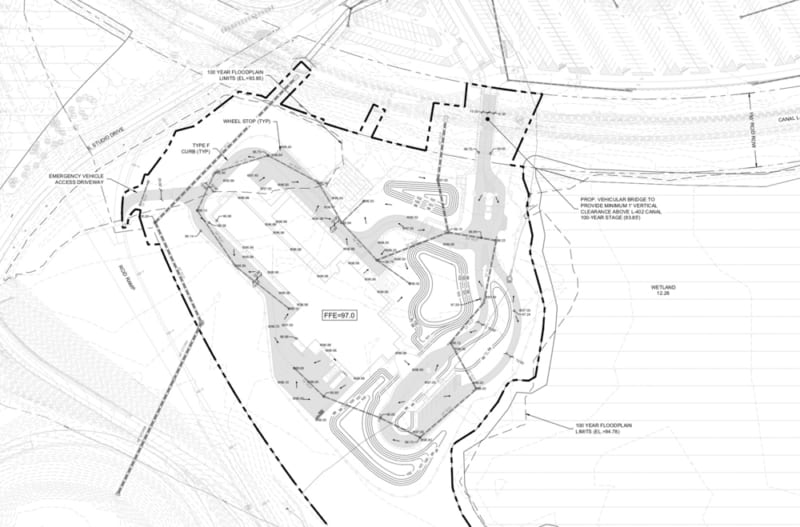 According to the permits there's going to be a bridge that goes over the canal, which guests will enter from the Hollywood Studios parking lot. This bridge will lead guests right to the Star Wars hotel.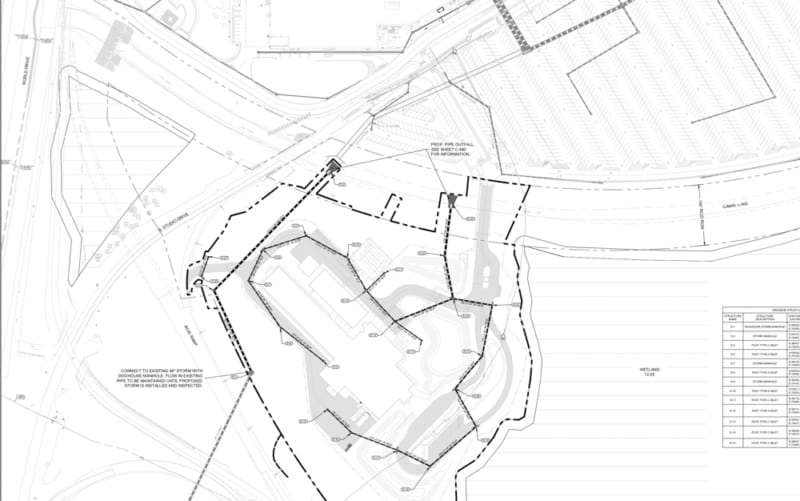 There's also going to be a pathway (indicated in yellow) that runs from the hotel, over the bridge and into Galaxy's Edge somewhere between the Millennium Falcon and Battle Escape attractions. The permits state: "The project generally consists of clearing, earthwork mass grading, and development. Also, the project includes construction of a bridge over the RCID L-402 Canal. All water quality treatment and compensating storage will be accommodated in the existing, downstream stormwater pond."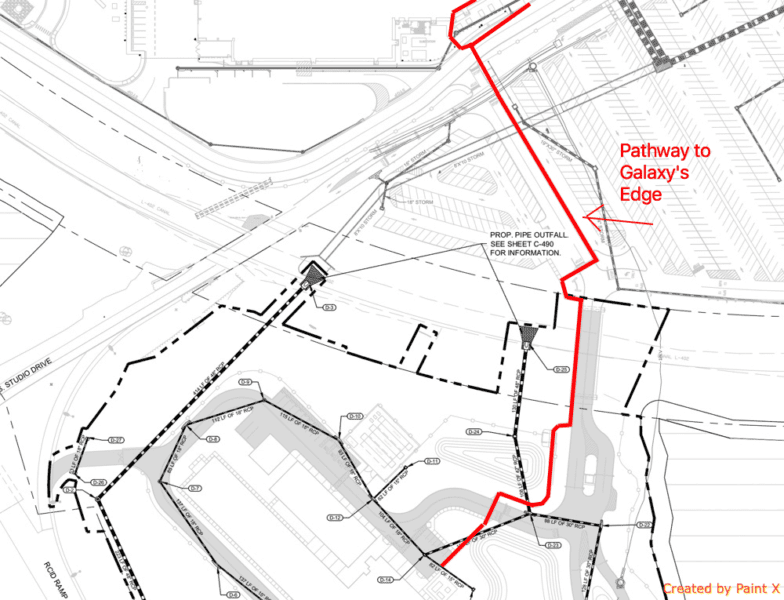 It's unknown just exactly how this pathway will be. Will it be covered, keeping guests enclosed and not exposed to the Hollywood Studios parking lot? From the permits it looks like it could be up to a certain point and then when it reaches the access road right behind Galaxy's Edge guests would have to cross the road. I hope it will be covered like in a tunnel and guests won't be walking around in the open-air, able to see the parking lot. That would completely ruin the experience, you are after all supposed to be on a spaceship, so seeing 10,000 cars somehow wouldn't fit the ambiance imo.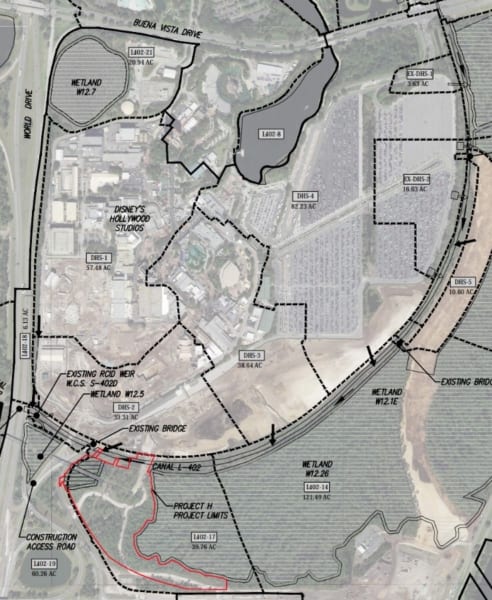 It would be really cool to have some sort of vehicle transport to Galaxy's Edge, like an enclosed People Mover or something, guests shouldn't be able to walk on foot from a spaceship down to the planet of Batuu, but I don't think Disney is going to spend the money on something that elaborate unfortunately. This is supposed to be a completely immersive world, so it'll be interesting to see how this develops.
If you are interested in the latest news on this project, read our newest Star Wars Hotel Construction update which shows the latest progress.
For more info read our Star Wars: Galaxy's Edge Complete Guide for everything you want to know about the attractions, dining, planning and touring strategies.
We'll have to keep an eye out for more details on the Star Wars hotel and we'll let you know as soon as we know more…
Your Thoughts:
I want to know what you think about the Star Wars Hotel entrance into Galaxy's Edge.
Are you happy with the plans?
How should the pathway be designed?
Let us know in the comments section below!
If you enjoyed this article, as always I appreciate it if you'd share it with others via social media. I work hard at making this website into a useful resource for you and your family to plan your visit to the Disney Parks and I hope it can help you! Thanks 🙂
News Source: South Florida Water Management District