It's been a few months since we've taken a look at the construction progress for the Magic Kingdom Club 33 location. Things have moved forward a lot since the last Club 33 update when the roof was put on and the exterior of the building looks like it's almost complete. Let's head over to the Adventureland Veranda to see what the Club 33 building looks like…
Here is the location of Club 33 right next to the entrance to Adventureland..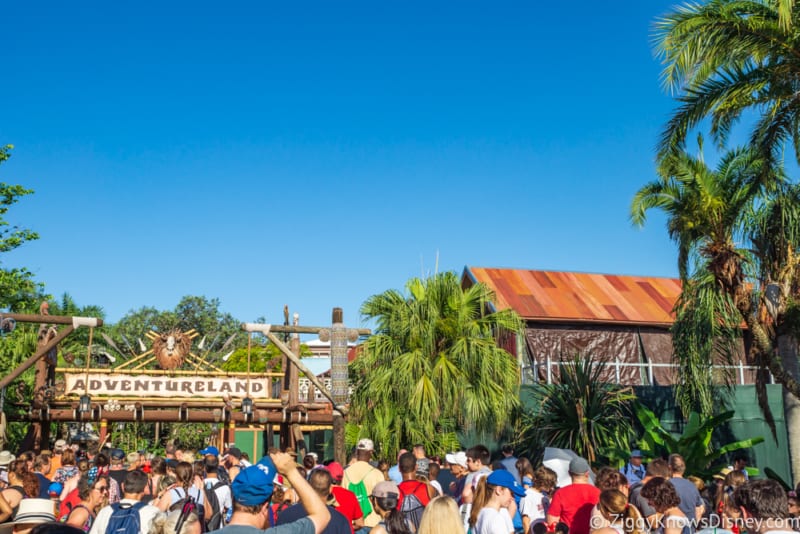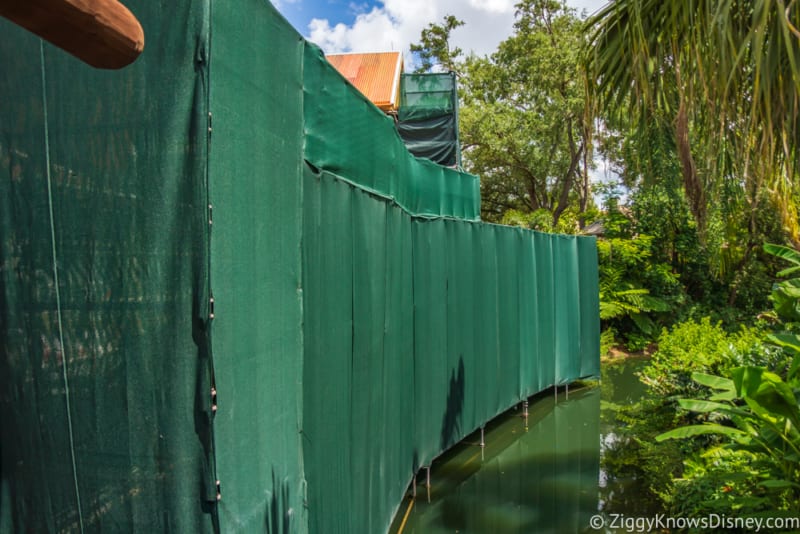 As you can see the roof has been installed over the whole structure..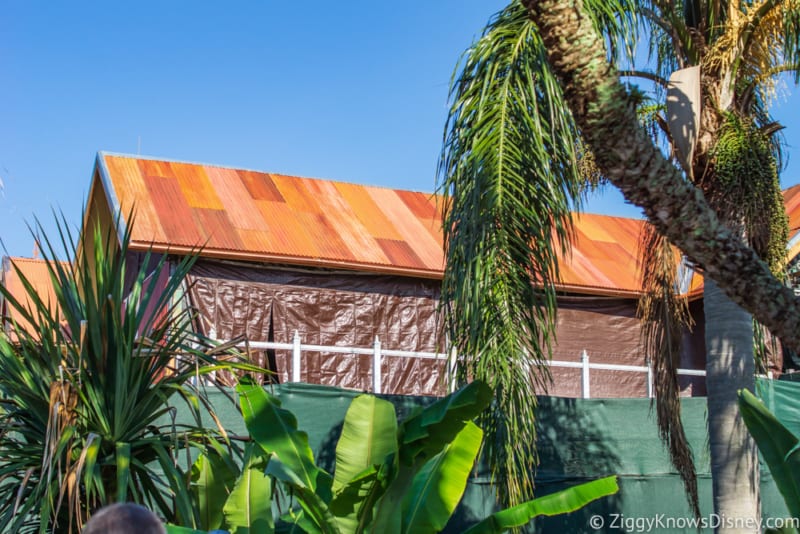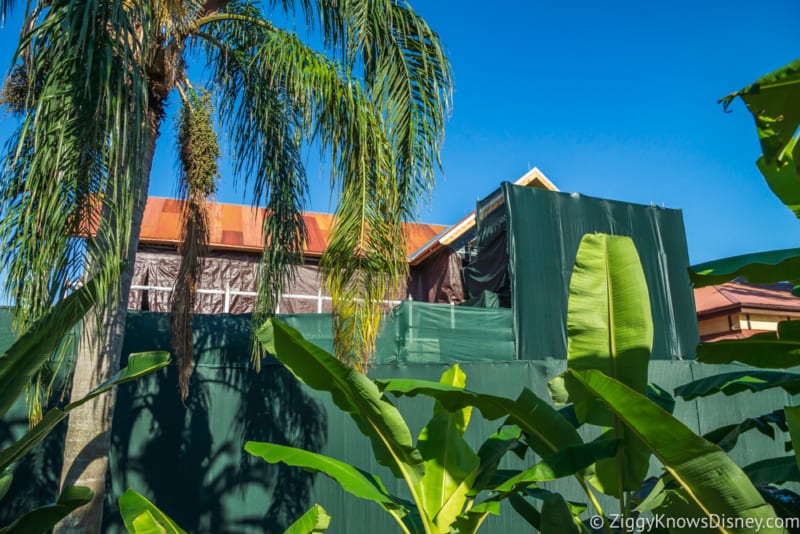 As straight view from the walkway in front of the Adventureland Veranda reveals the entirety of the building: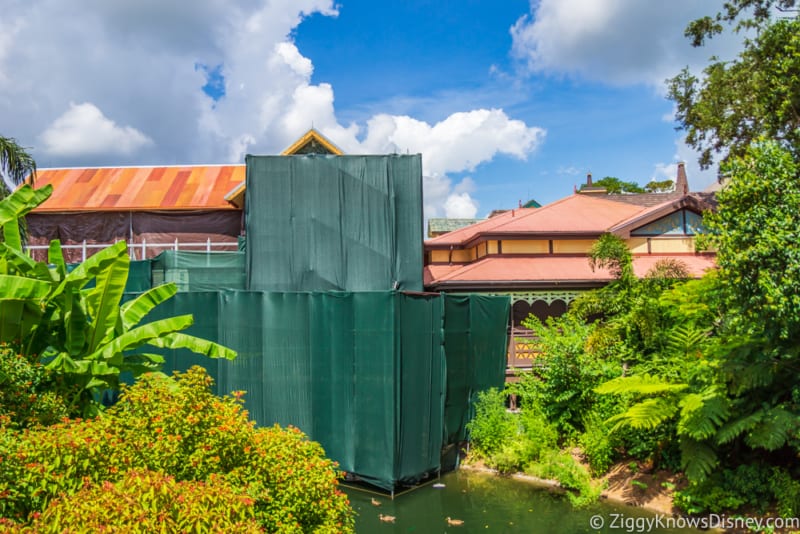 There are tarps up over the wall on this side of the building, but you can see lots of progress has been made: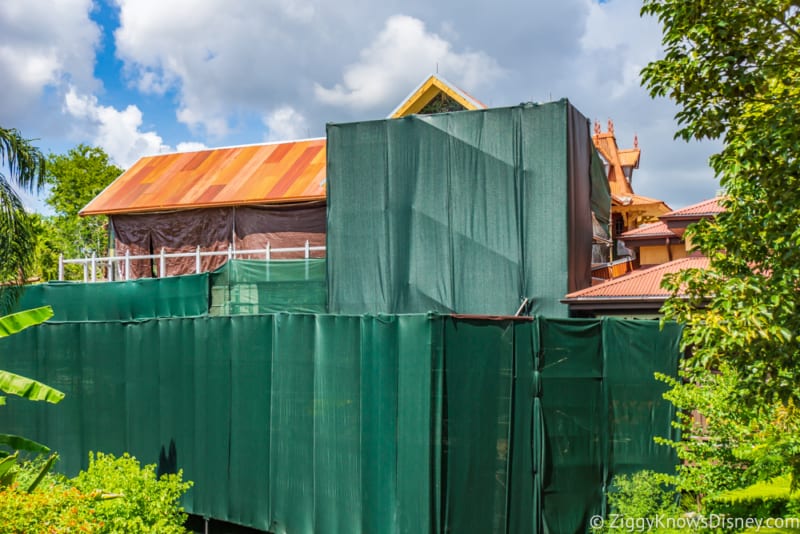 On this side the roof, walls and even details have been put into the exterior: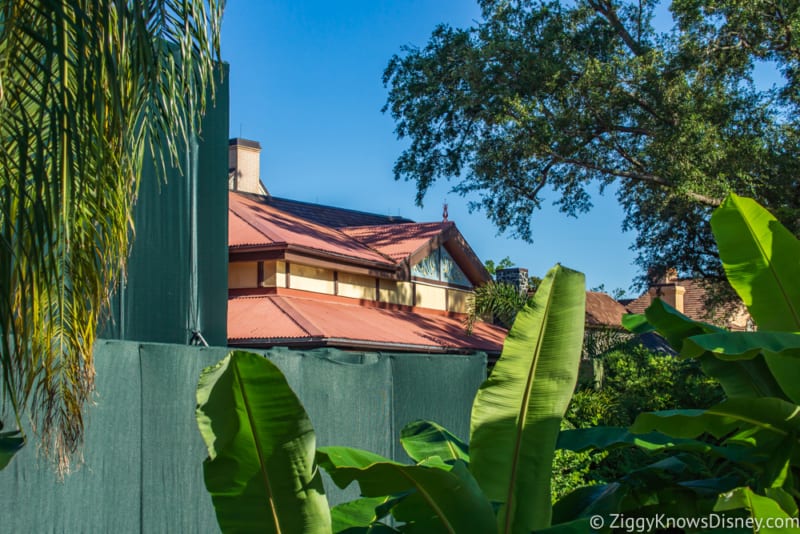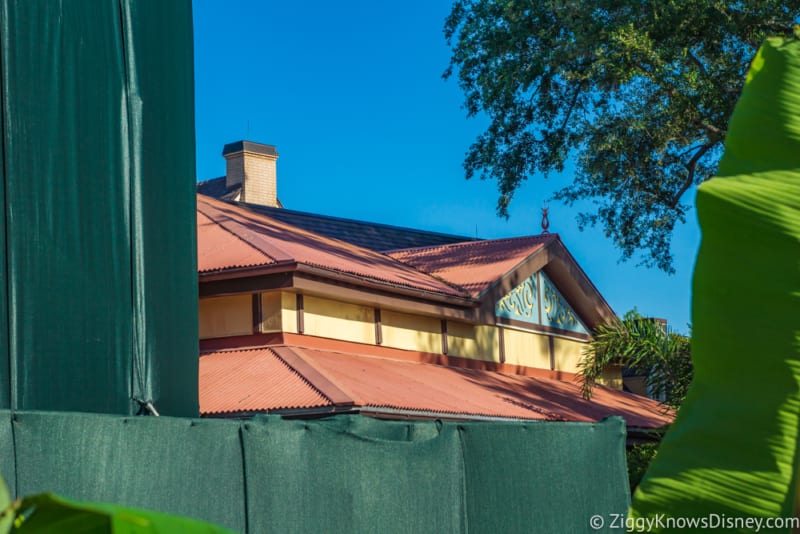 This is the terrace which will have sweeping views of Cinderella Castle and the Happily Ever After fireworks show: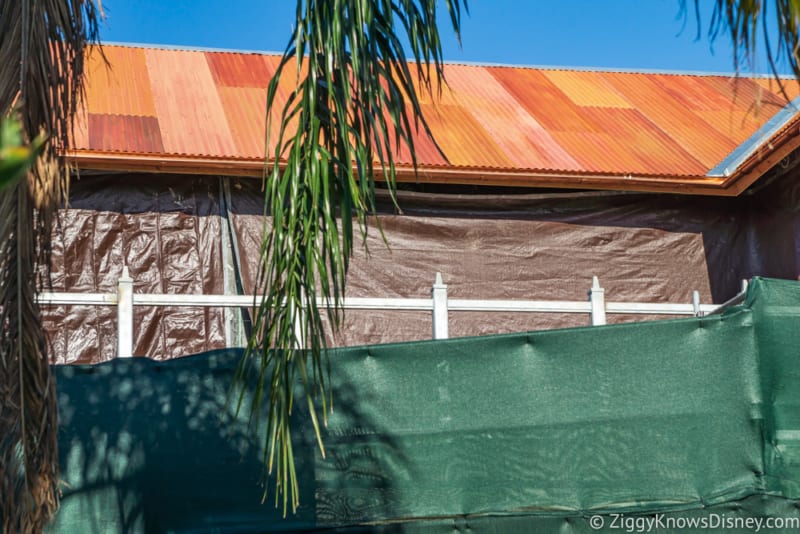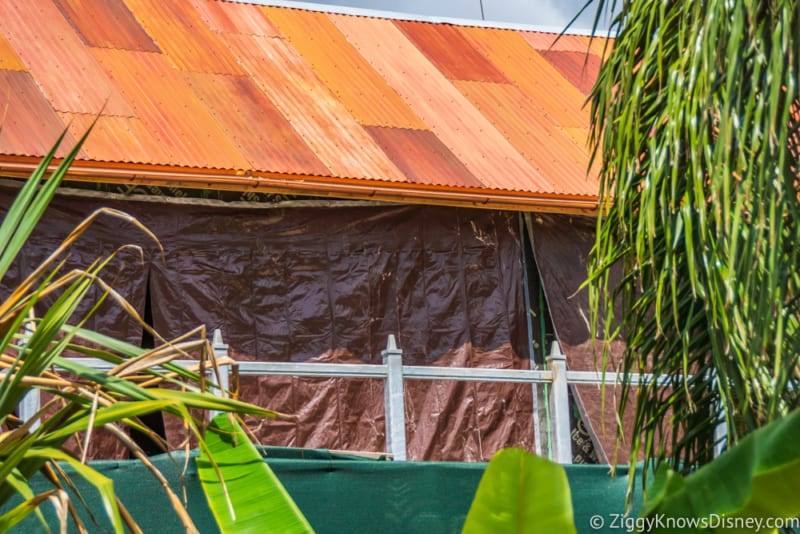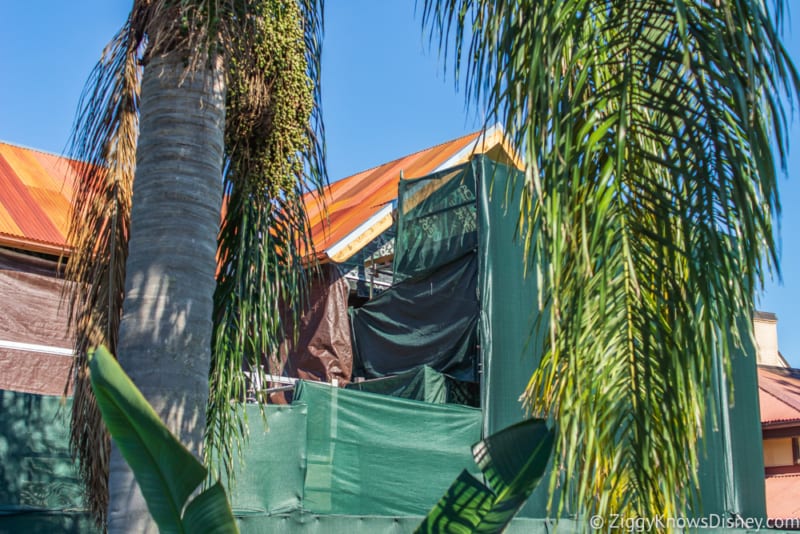 On this side of the building you can see the finished walls. I love the bright colors they chose to paint the building, very tropical: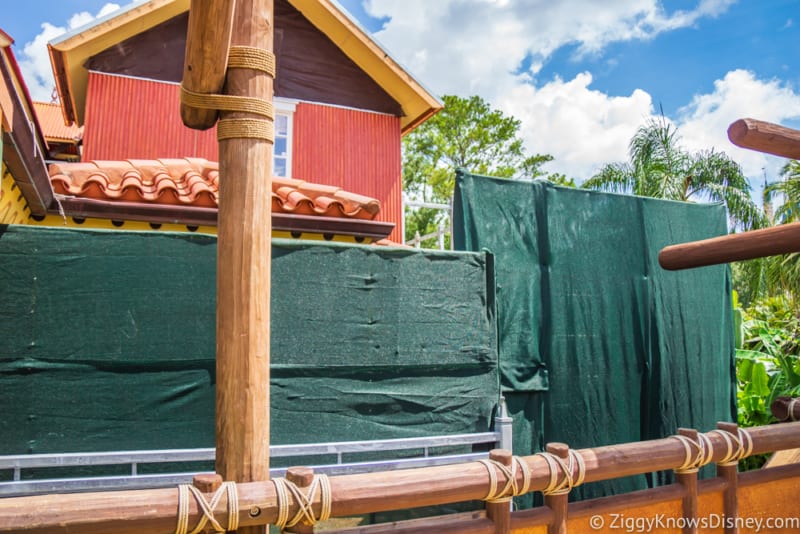 You can see some of the windows: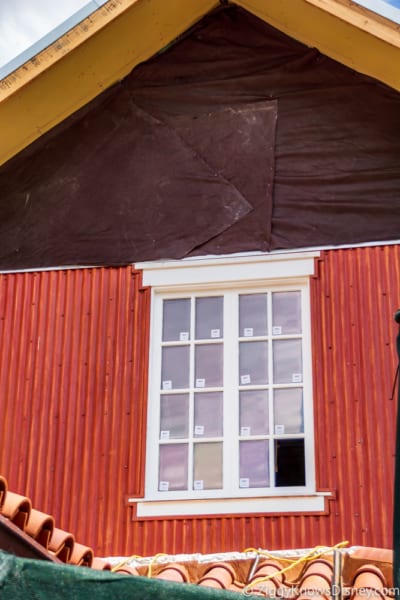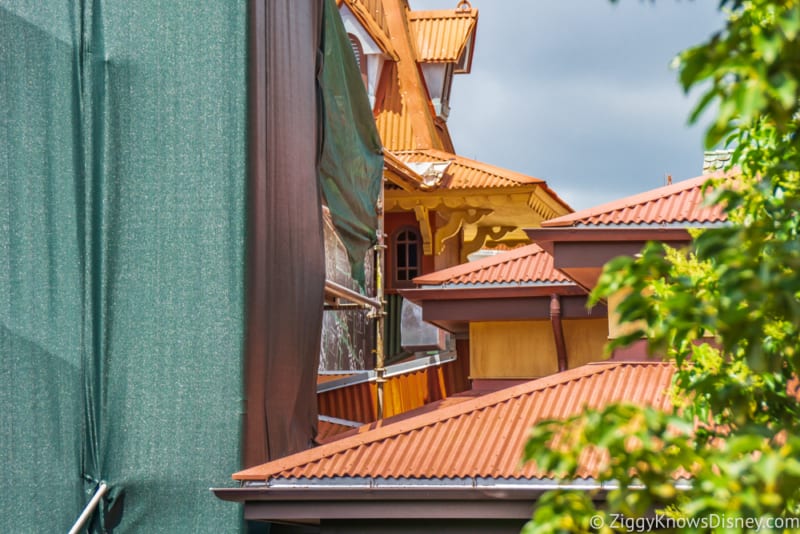 Lots of details on the exterior: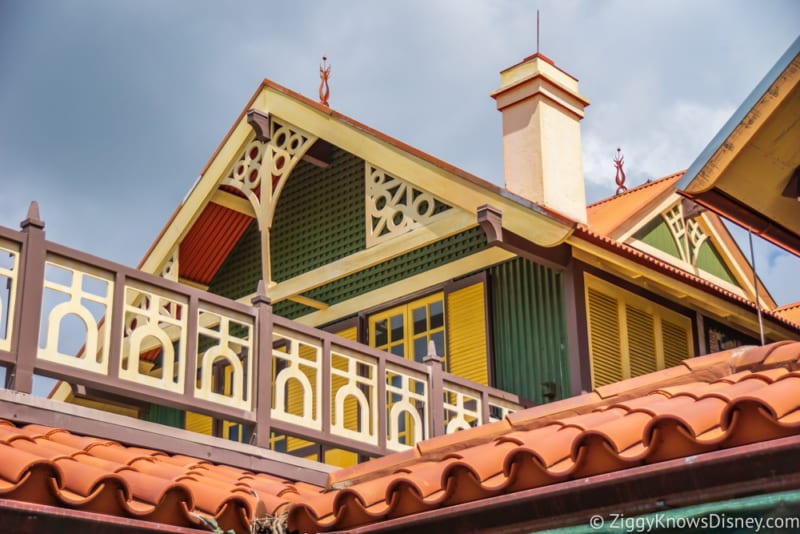 I think they've done a nice job on the exterior of the Club 33 location. I love the bright colors and the architectural style fits in Adventureland. I will be a great location for sure, just waiting still to see what trees are cut down in order to make the view of the fireworks better.
The Magic Kingdom for Club 33 is just one of four locations coming to Walt Disney World. There are others coming to Epcot – American Adventure Pavilion, Hollywood Studios – Catwalk Bar, while the Animal Kingdom location is still unknown.
We'll keep you posted with any other info on the Magic Kingdom Club 33 location and the other ones around Walt Disney World.
Your Thoughts:
I want to know what you think about the Magic Kingdom Club 33 location's exterior almost being complete.
Are you excited for Club coming to Walt Disney World?
Which Club 33 location do you think will be the best?
Let us know in the comments section below!
If you enjoyed this article, as always I appreciate it if you'd share it with others via social media. I work hard at making this website into a useful resource for you and your family to plan your visit to the Disney Parks and I hope it can help you! Thanks 🙂