Right from day 1 of Toy Story Land in Disney's Hollywood Studios, one of the biggest complaints about it was the lack of shade and the sheer heat you feel walking around the land. To help combat this, Disney has added some new shad structures on the outside of the Slinky Dog Dash queue.
Let's take a look: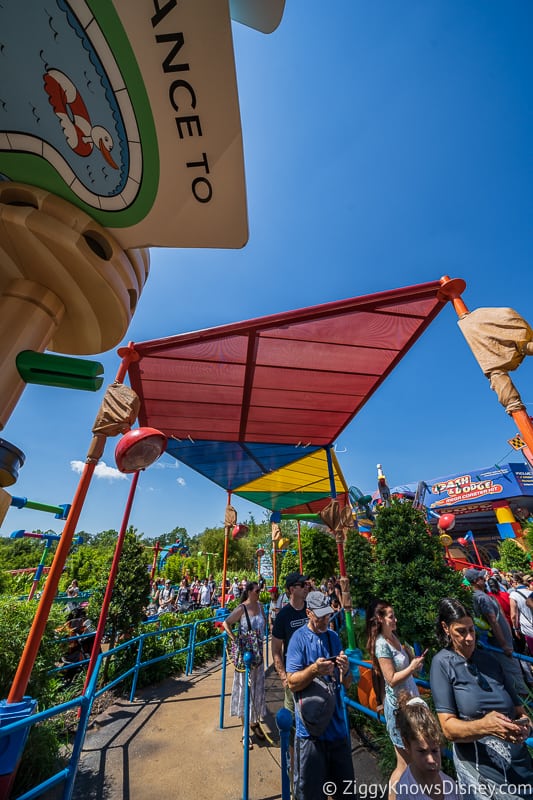 A good portion of the queue for Slinky Dog Dash was already covered and protected from the sun, however there was a long part of the line where you just baked in the sun right at the beginning of the queue.
As you approach the attraction you can see the multi-colored shade above the queue: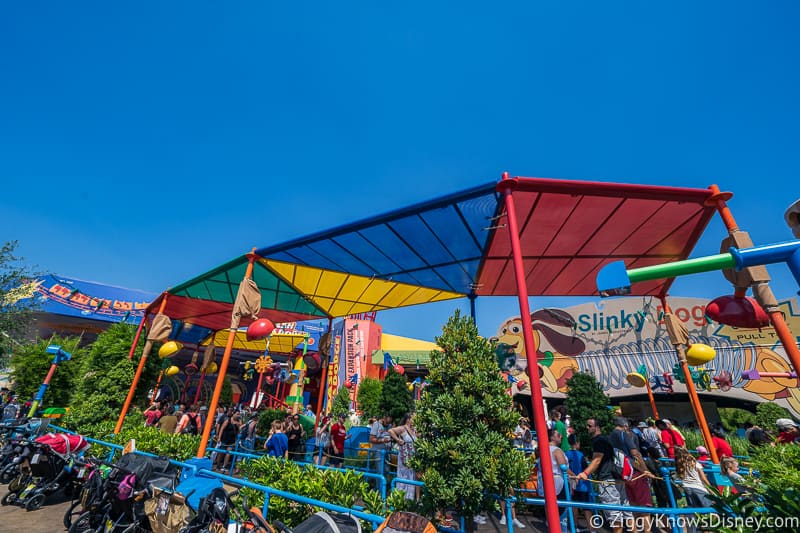 The top looks like it's made from canvas that's attached to some metal poles along the queue holding it up: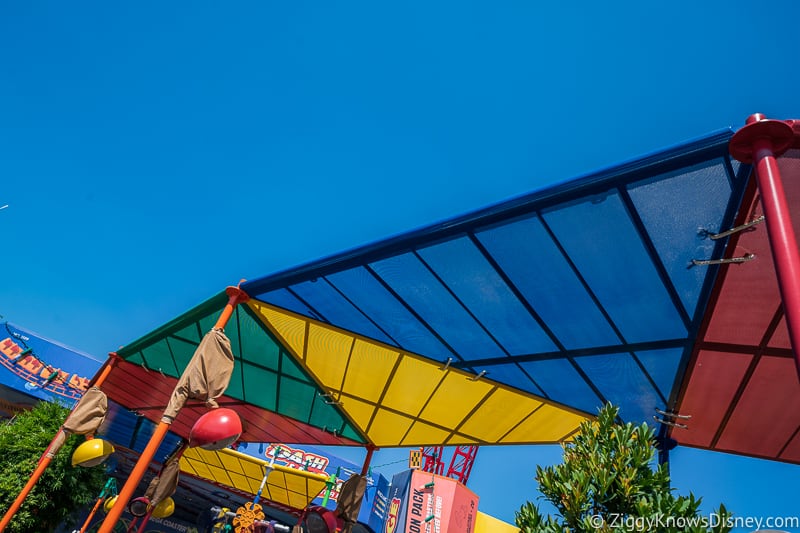 Our first reaction to the new cover is happiness. It's almost impossible to stand in that queue when it's really hot out and the sun is shining down on you and the new structure offers some protection from the sun: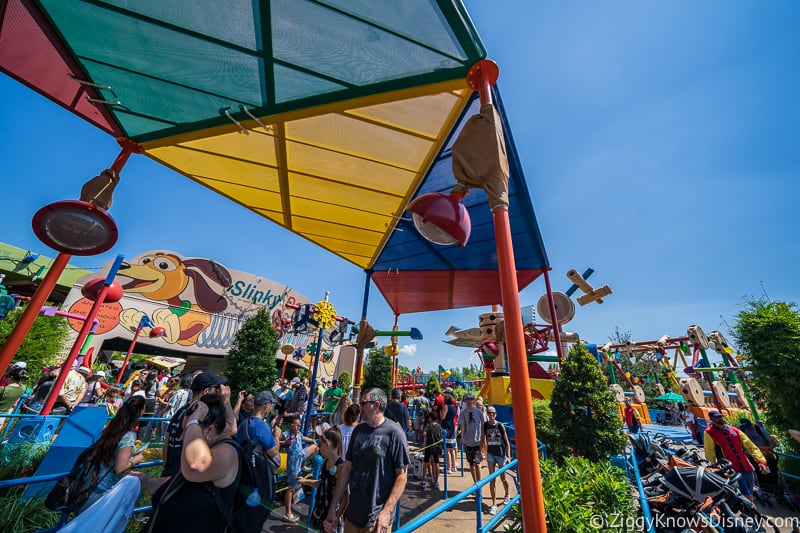 There are however still a couple problems we can see. Number 1, the top is almost a see-through canvas, which blocks the sun, but not completely. While standing underneath you still can feel the heat somewhat coming through: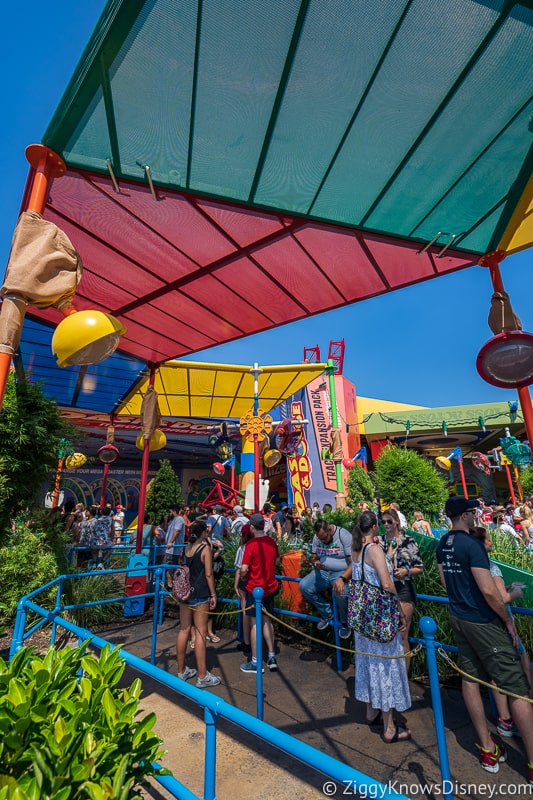 The second problem we see with the shade is that it doesn't cover the whole queue, only the first part. There is still a section that is uncovered and the sun hits you: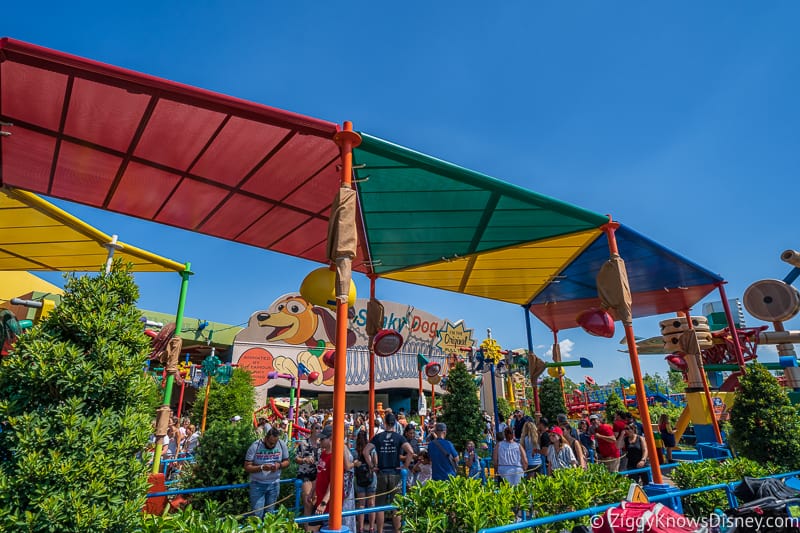 I don't know for sure but maybe part of the reasoning is that completely covering the queue with a similar structure would ruin some of the sight lines from outside the queue. It might block some of the displays on the outside wall, etc.
While I get it, I wish there were a way to cover the whole thing. I'm not sure how well thought-out Toy Story Land was when taking the sun into consideration, and since it wasn't designed that way from the beginning, there will be limitations going forward.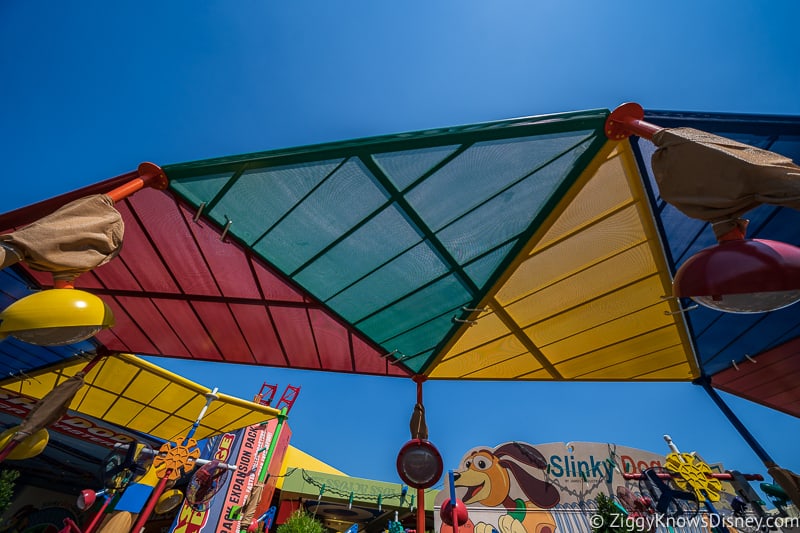 While it's not a perfect solution, it still helps fight the sun, and I applaud Disney for trying to provide some help to guests in a smoldering hot area of Hollywood Studios.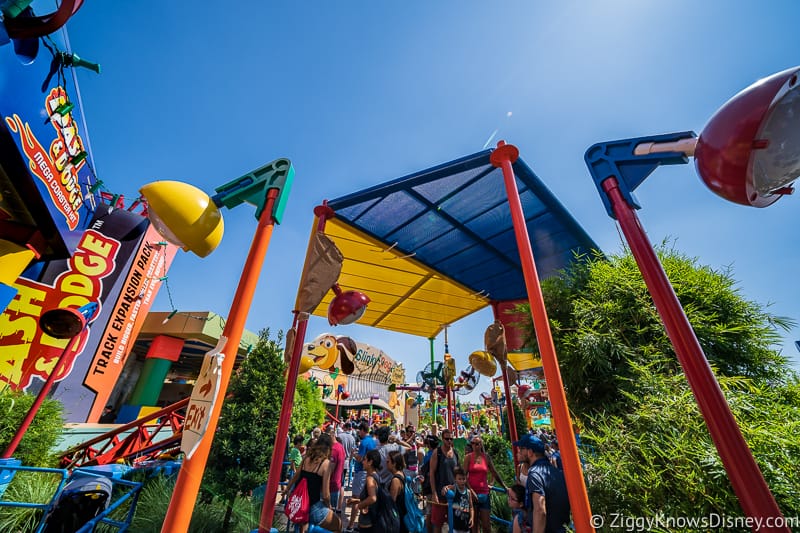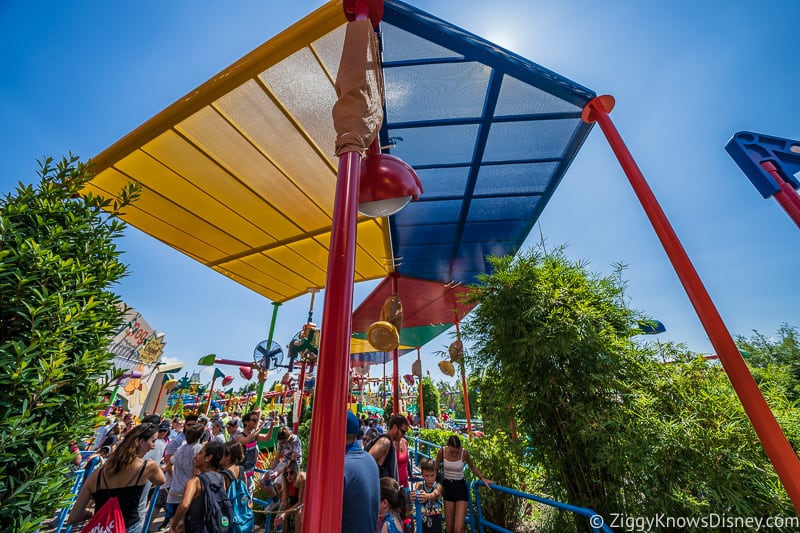 We'll keep you updated on any more changes to the shade in Toy Story Land if they decide to put similar structures in other parts of the land.
Stay tuned here at Ziggy Knows Disney for the latest updates around the parks!
Your Thoughts:
I want to know what you think about the new shade structures for Slinky Dog Dash…
Do you like them?
Are they enough to protect guests?
Let us know in the comments section below!
If you enjoyed this article, as always I appreciate it if you'd share it with others via social media. I work hard at making this website into a useful resource for you and your family to plan your visit to the Disney Parks and I hope it can help you! Thanks 🙂