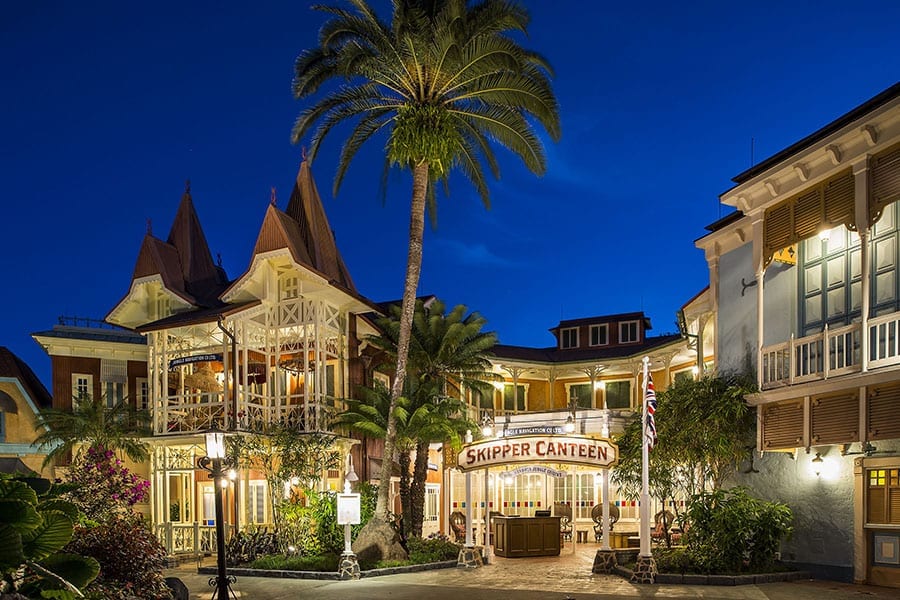 In a move that I have been waiting a while for: the Jungle Navigation Co. Ltd. Cruise Skipper Canteen is now taking Advanced Dining Reservations. It was a little strange that all the other Magic Kingdom sit-down restaurants had ADR's but the Skipper Canteen only had walk-ups and then same-day reservations. Now you don't have to worry anymore and you can book your table 180 days in advance like the rest of your dining reservations you make!
This is really good news as the Skipper Canteen is one of my favorite new restaurants in all of Walt Disney World! The theming is amazing and it goes hand-in-hand with the Jungle Cruise ride. Basically the story goes that Alberta Falls takes over the family business (the Jungle Navigation Co.), starts giving cruises, and opens up the canteen to feed hungry passengers.
There are three dining rooms, but my favorite is the secret meeting room of the Society of Adventurers and Explorers (S.E.A.) There are awesome artifacts all around with hidden clues to the S.E.A. It's great just to go into the hallway with the books and read the titles of them, some are hilarious!
Some of the best eats are:
Char Siu Pork – marinated grilled pork tenderloins
Skip's Mac & Cheese – not your everyday Mac and Cheese, with spiced ground beef and a bechamel sauce
S.E.A Shu Mai – dumplings with an amazing blend of pork, shrimp and beans. Best on the menu, imo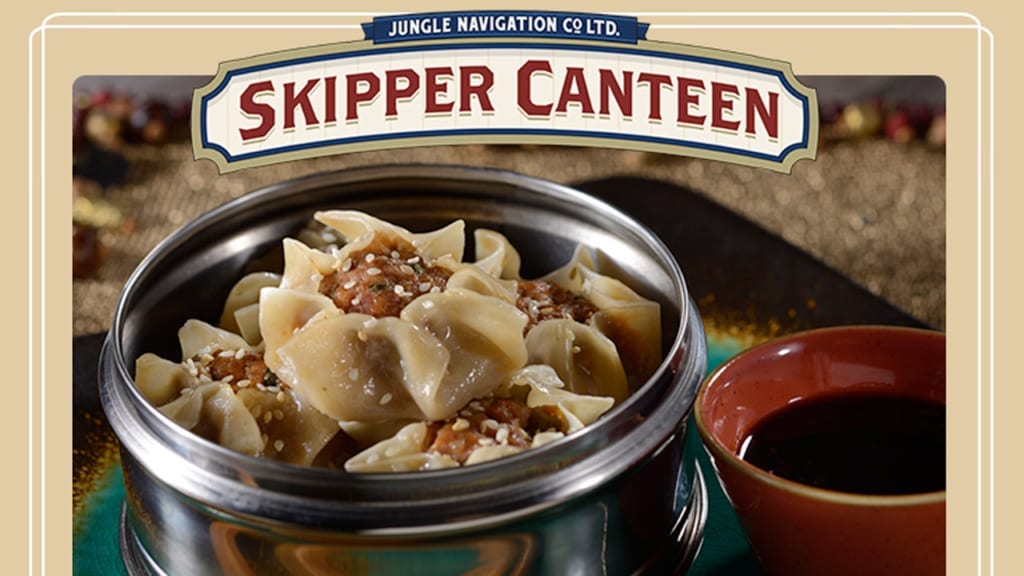 A credit card is required to hold your reservation at the time of booking, and the standard cancellation policy applies. Call 407-WDW-DINE for reservations or go to www.disneyworld.com/dine
Check out our Jungle Cruise Skipper Canteen Review to see exactly what it's like eating there.
Let us know what you think about the Skipper Canteen accepting reservations and what you like about the restaurant in general in the comments section below!
Photo credit: Disney Parks Blog