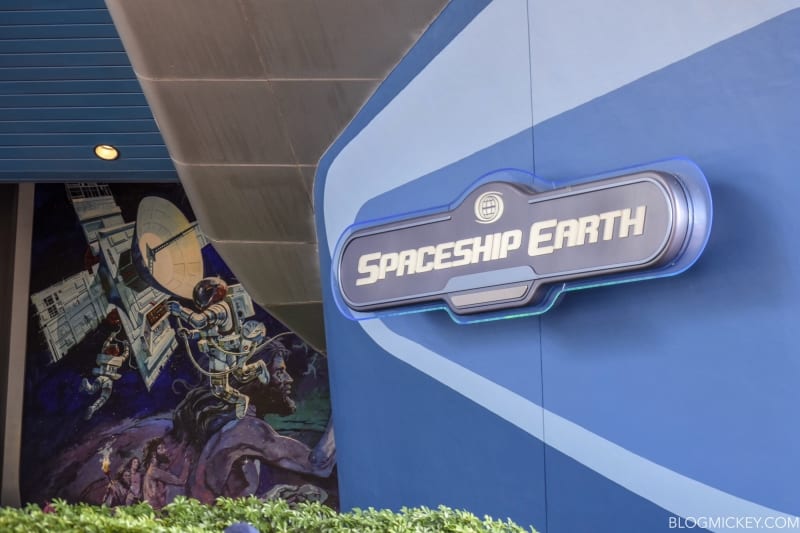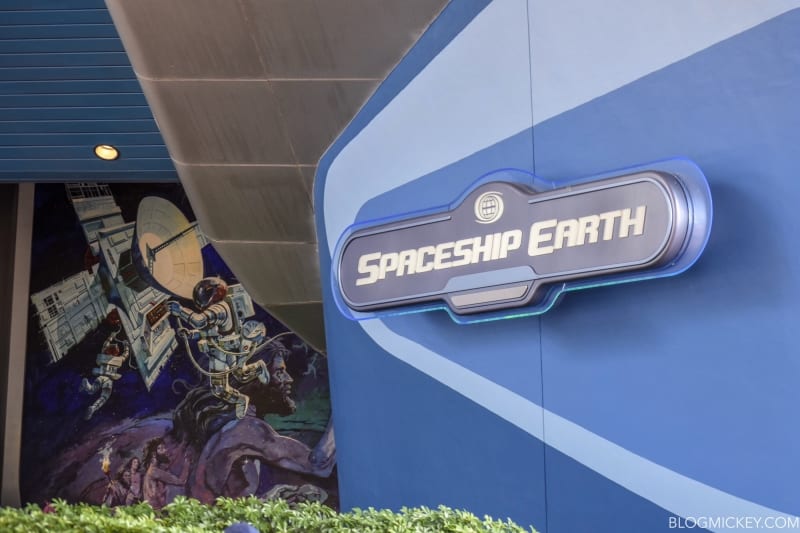 UPDATED 3/10/18: Even though the partnership had already ended, today the Siemens sign outside of Spaceship Earth has now been removed as noted today by Blog Mickey.
ORIGINAL STORY:Disney and Siemens parted ways last Summer, meaning that the two company's 12 year partnership was at an end.  However we didn't start to see any results from the split until last week when the Siemens sign on the entrance to Project Tomorrow was taken down.  Now it seems like the Siemens Sign on Spaceship Earth will be removed soon too.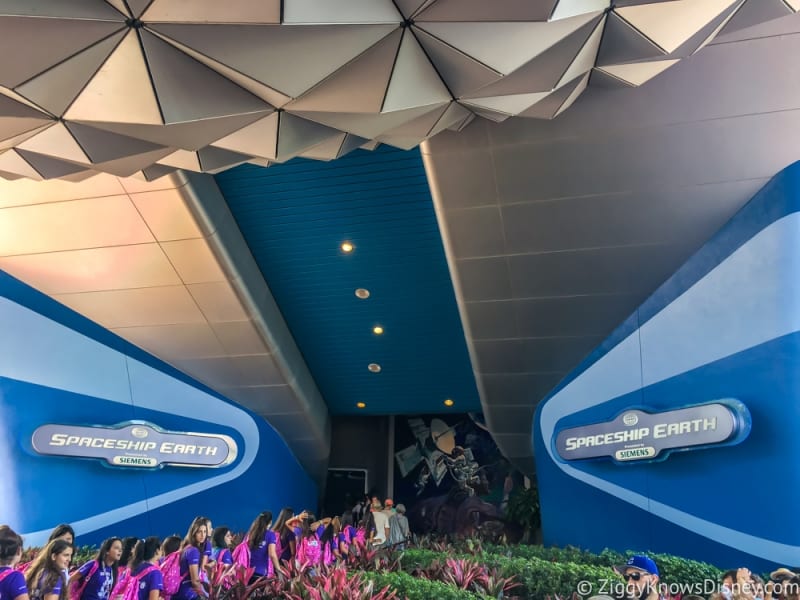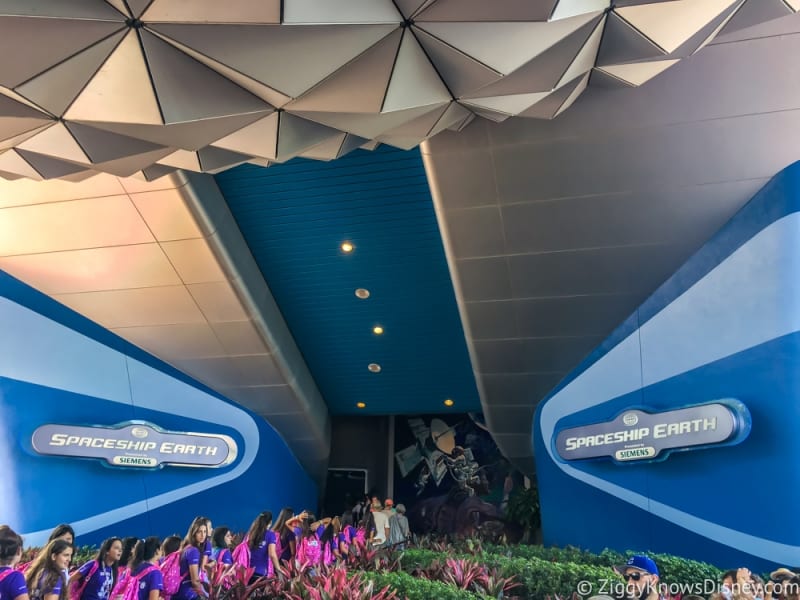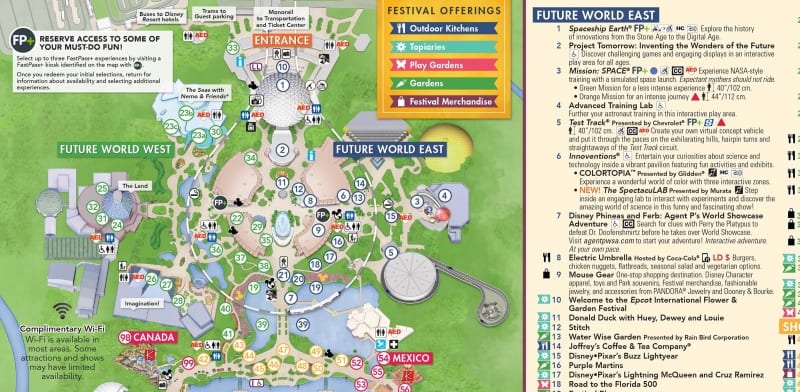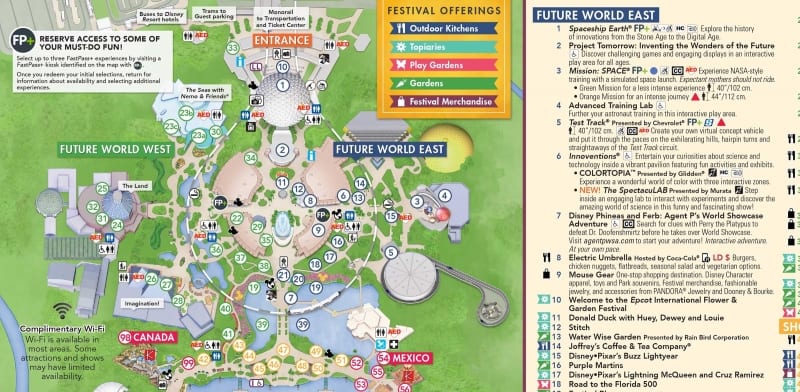 As discovered by wdwmagic.com, Siemens has been removed already from the March 2018 Epcot Park Map next to description for Spaceship Earth, while it was there just one month ago in the February map.  From this, plus the Siemens name being taken down from the other side on Project Tomorrow, it seems the hand writing is on the wall.
What does this all mean for Epcot?  Disney and Siemens enjoyed a partnership they started in 2005, when they became the sponsors of Spaceship Earth, Project Tomorrow and Illuminations: Reflections of Earth.  After Spaceship Earth, Illuminations will be the next one to drop the name.
It's logical to think at some point Disney will look for another sponsor if they don't already have one lined up.  Paying for the attractions out of pocket is always something that Disney has tried to avoid, especially in Epcot, so it's likely they will do the same if possible.  It's already been rumored that the Illuminations Fireworks replacement has been fast-tracked and should be ready in a few months so that's worth keeping an eye on.  It'll also be interesting to see if losing the Siemens sponsorship means Spaceship Earth will be getting a remodeling at some point during Epcot's huge renovation project, which as much as I enjoy it, it really could use a little updating. Those screens that show your future in your car hardly ever work and I could live without Judy Dench too.
We'll keep you informed of all the latest developments.
Your Thoughts:
I want to know what you think about that the Siemens on Spaceship Earth being removed soon.  Who should Disney get as a replacement?  Do you want to see any changes to the Spaceship Earth attraction? Let us know in the comments section below!
If you enjoyed this article, as always I appreciate it if you'd share it with others via social media.  I work hard at making this website into a useful resource for you and your family to plan your visit to Walt Disney World, and I hope it can help you! Thanks 🙂