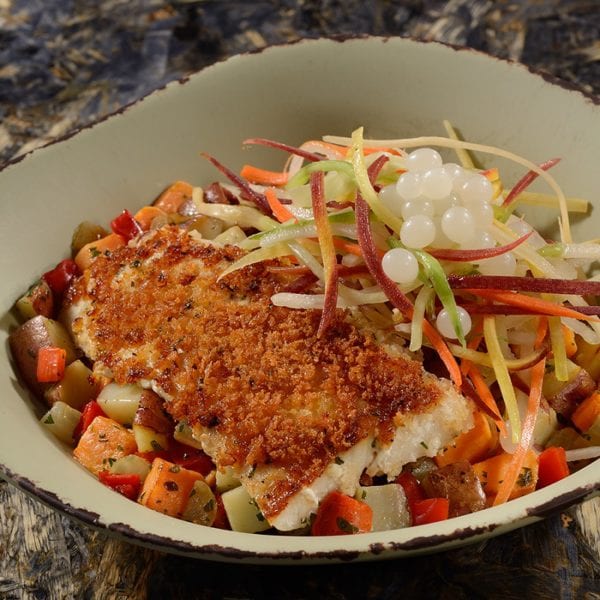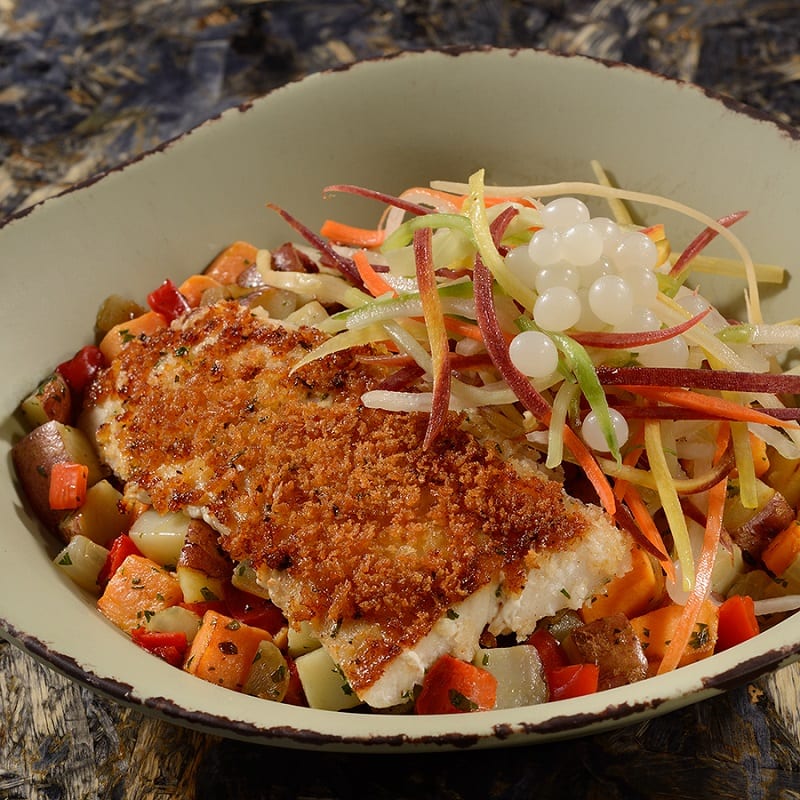 I've been curious about the food in Pandora: The World of Avatar for some time now, and today we got some more answers with some great looking options on the Satu'li Canteen menu. Satu'li Canteen is the main Quick Service dining location on Pandora and the menu seems focused on healthier options (especially compared to other quick service locations).
Of course this has a back story too and all the food prepared in the Satu'li Canteen is provided from the land of Pandora itself; wholesome grains, fresh vegetables, and hearty proteins. There is also going to be on on-stage grill in the dining room where guests will be able to see the food made right before their eyes.
The story goes that the Satu'li Canteen was once the main mess hall of the Resources Development Administration (RDA) base located in the Valley of Mo'ara. Now the canteen is run by Alpha Centauri Expeditions (ACE) tour company (which makes sense since they need a place to bring guests) and the dining room has been redesigned like a beautiful museum. You're going to see the colorful Na'vi artifacts filling the walls of the canteen, items like hand-woven tapestries and even local cooking instruments.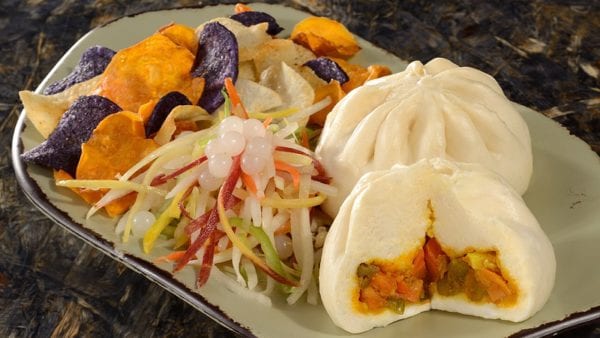 The Food:
While there will be some familiar quick service food items that haven't been mentioned, the real stars here are the "customizable Bowls"
Guests can choose from a base of:
Quinoa and Vegetable Salad
Red and Sweet Potato Hash
Mixed Whole-Grain Rice
Romaine and Kale Salad
They then can choose to add:
Wood-grilled Chicken
Slow-roasted Beef
Sustainable Fish
Chili-spiced Fried Tofu
Lastly you can add sauces from:
Chimichurri
Black Bean Vinaigrette
Creamy Herb Dressing
I love this idea and think it's something really original and daring rather than only your normal "theme park fare."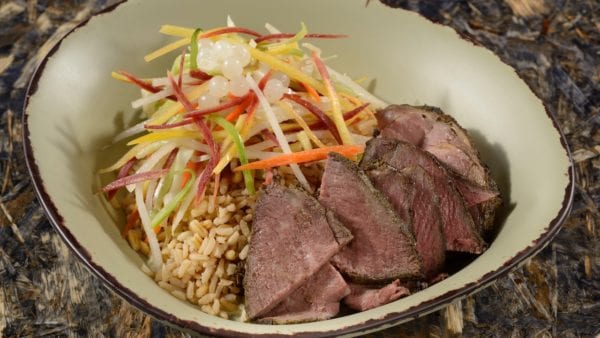 Some other options we know about are: Steamed Pods – Bao Buns with either Cheeseburger or Vegetable Curry, and served with root vegetable chips and crunchy vegetable slaw.
Not to be forgotten is the Kid's Menu with Grilled Chicken or Beef, Fish or Tofu with greens or rice; a Hot Dog wrapped in Parker House dough; Cheese Quesadilla, or a Steamed "Pod" (Cheeseburger Bao Bun).
But that's not all….one of the most exciting features of the Satu'li Canteen isn't just the food but they way you get the food. This will be the first restaurant in a Disney park that will offer Mobile Order. What exactly is it? Basically it allows you to use your My Disney Experience App to order your food before you get to the restaurant and therefore bypassing the massive lines that always form.
Guest will use the app to make their selections, and pre-pay for the meals. Then when you arrive to restaurant, you press an "I'm Here" button on the app notifying them you are ready. Your meal will be prepared and then you are notified through the app when it's ready and which window to go to to pick it up. Sounds awesome and something that if implemented properly can greatly boost the park guest experience when dining. It potentially saves a bunch of hassle in line!
Not only that but the Mobile Order is going to be introduced to other quick service dining locations throughout Disney parks later this year! No more waiting a half an hour in line at Pecos Bill's!! Unfortunately at least in the beginning the Mobile Order won't be compatible with the Disney Dining Plan and accepts only credit cards. I would think then that it can be synced with the credit card attached to your Magic Bands, but that's not 100% clear at this point in time.
As soon as I have more about the dining options in Pandora and more about Mobile Order I will let you know!
Your Thoughts:
I want to know what you think about the Satu'li Canteen Menu and the new Mobile Order system. What sounds best to you so far on the menu? Do you like the Mobile Order idea? Let us know in the comments section below!
If you enjoyed this article, as always I appreciate it if you'd share it with others via social media. I work hard at making this website into a useful resource for you and your family to plan your visit to Walt Disney World, and I hope it can help you! Thanks 🙂
Photo Credit: Disney