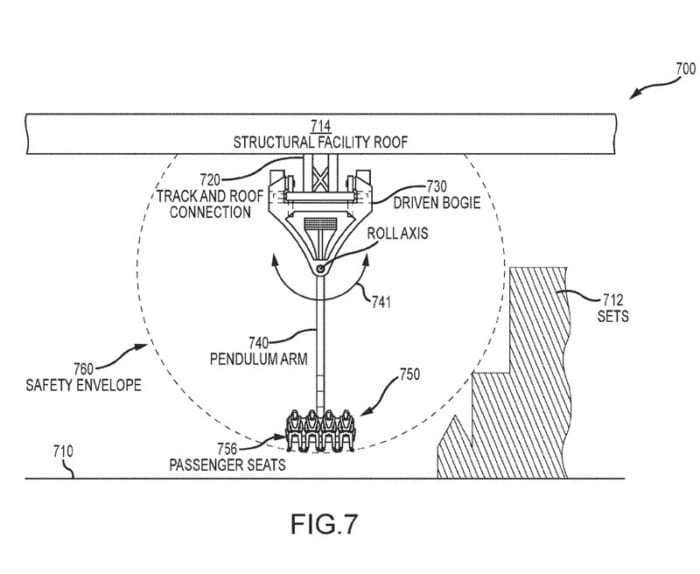 Disney is always filing new patents for technologies they could bring to their theme parks, and the latest is definitely one of the most interesting ones we've seen in a while. Disney is looking at a patent called: called Track-based Swing Ride with Long Arm Pendulum. This technology could be used in an attraction which would have a swinging pendulum ride mechanism which is attached to a moving track ride system, swinging guests through an environment. When looking at this, what property immediately comes to mind? I immediately think of your friendly neighborhood spider-man of course! Could this mean a Spider-Man attraction coming to Disney parks?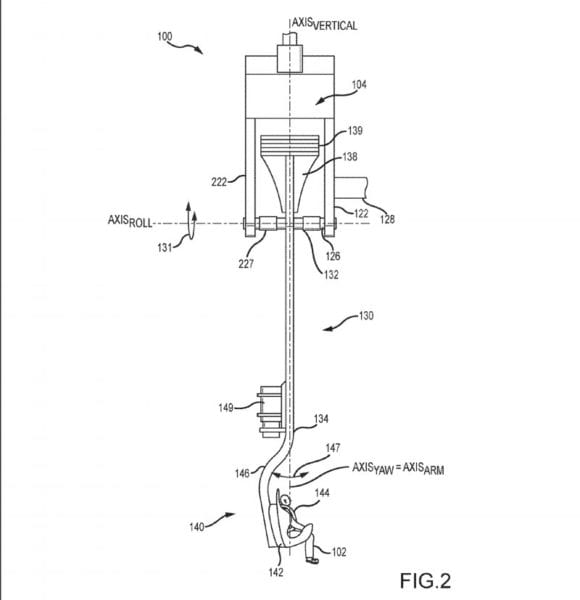 Here's the attraction explanation on the patent:
"One goal in designing the ride system was to deliver an experience similar to what it would feel like to be with Tarzan or a similar character swinging between trees of a jungle on a vine or with Spider-Man or a similar character swinging on webs between buildings as you move down streets of a city. [The ride is] intended to have swinging sensation provided while also having forward travel along a ride path in a direction of travel and for the swinging sensation to feel thrilling and fun."
This is super cool! The patent talks about the swing movements being able to be controlled in a way that could even simulate pauses before swinging then at a quicker pace and simulating natural movements, speeding up and down when necessary.
Now the patent does mention Spider-Man or Tarzan as examples of what this swinging attraction could be used for, but those are just examples. I find it hard to believe that Disney would be that foregoing about releasing information about future attractions before making an announcement themselves. So slinging your way across a busy metropolis like Peter Parker, might not be in the cards.
However if Disney does in fact decide to use this technology for Spider-Man, the most obvious place to look for the attraction would be in Disney's California Adventure park in California. At D23 Expo this past Summer we found out that a Marvel-themed land is in fact coming to DCA, and that a Spider-Man attraction would be part of it! Could this be that attraction?
Here's what the potential attraction show building could look like: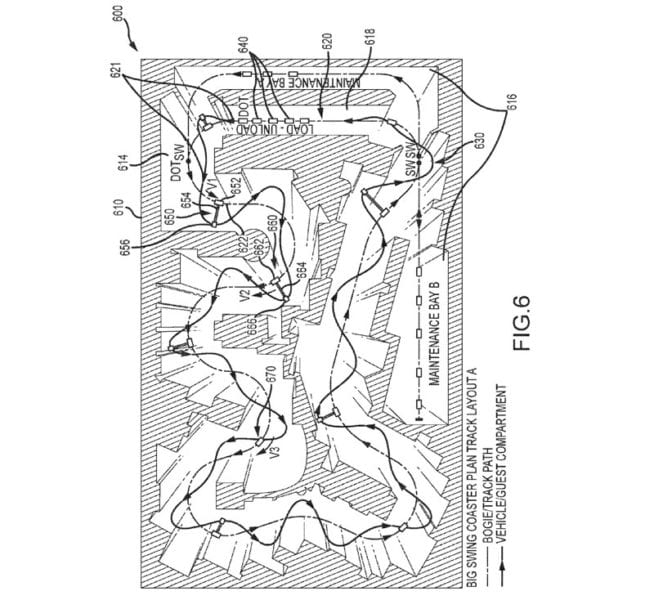 Also don't expect a Spider-Man attraction to come to Walt Disney World anytime soon, as Disney still doesn't have the rights to the Marvel character in the Orlando area, that is currently being held by Universal Studios.
Again this is just speculation and Disney often submits patents that never get put into use for one reason or another, but if this technology does get used, it looks like it would be a blast to ride, and I'm really interested to see what IP gets tied to it! What about You?