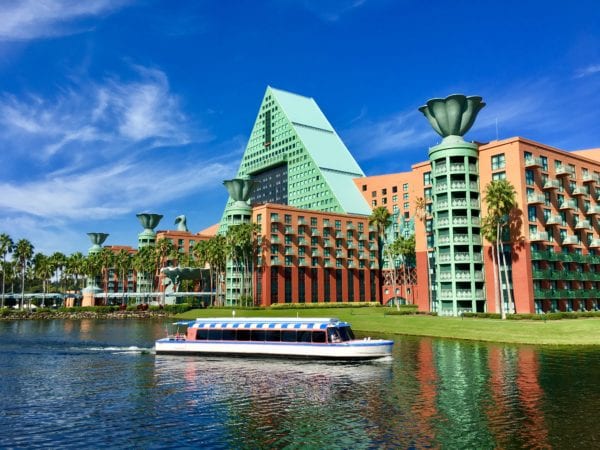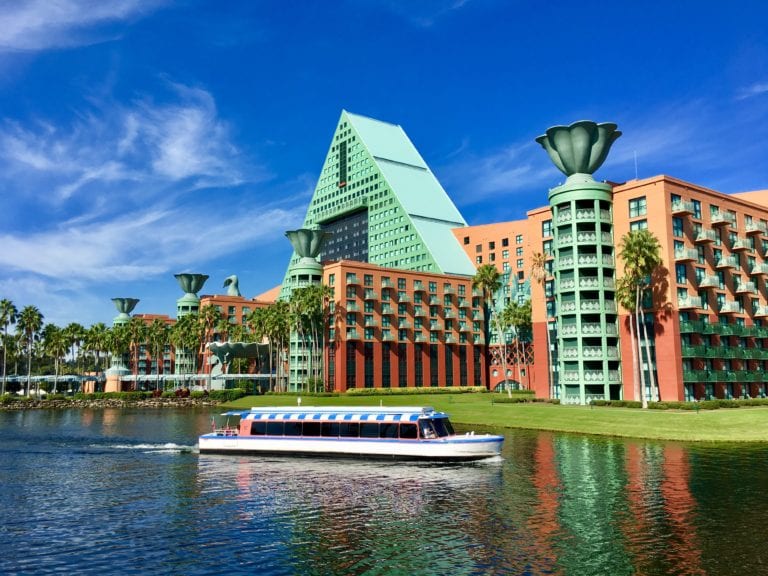 It's true that Walt Disney World is facing a capacity problem and according to Orlando Theme Park News there may be some help coming in that area soon. Even though the Swan and Dolphin are on Walt Disney World property, Disney does not own them, they are owned by Marriott International Inc. Supposedly Marriott is now interested in putting a new resort near the Swan and Dolphin resorts.
The new boutique resort would be much smaller than the neighboring Swan and Dolphin which have over 2,200 rooms between them, and this new resort would go right near them, next to Disney's Fantasia Gardens Miniature Golf.
Some height balloons were spotted around the tennis court area of the Swan and Dolphin, which is where the resort would go. You can see the Tennis Courts in question in the below photo:
If this project does in fact get the green light this would mean that the Fantasia Garden's parking lot as is now will definitely need some reconfiguration, and will be expanded to some existing backstage areas. Now balloons don't necessarily mean that anything is going to come for sure, but they are certainly scoping it out it seems.
As for the impact this has on Walt Disney World it means a few more rooms which will help a little, but ultimately Disney will need to add further resorts in the future. It will mean the Epcot Area Resorts will have one more addition, and that's good for anyone staying in the area as more resorts = more restaurants to try!! 🙂 It also leaves us to wonder if it will follow the "Sea" theme as its neighbors or if it will be totally different.
Again, Disney hasn't confirmed any of this and don't expect it anytime soon, but it is interesting to see things are in movement and wonder what the Epcot Resort area will look like if it changes. Stay tuned…
Your Thoughts:
I want to know what you think about a New Resort near the Swan and Dolphin Resorts and what it means. Do you like the idea of another resort in the area? What should its theming be? Let us know in the comments section below!
If you enjoyed this article, as always I appreciate it if you'd share it with others via social media. I work hard at making this website into a useful resource for you and your family to plan your visit to Walt Disney World, and I hope it can help you! Thanks 🙂