Of course we all know of the massive construction project going on at Disney's Hollywood Studios right now with Toy Story Land, Star Wars Galaxy's Edge, Mickey and Minnie's Runaway Railway, and Grand Avenue all under construction. Because of all the changes in the park and its move away from being a film studio, it's been long speculated about a possible Hollywood Studios name change in the works. After a survey by Disney it seems that is one step closer to a reality.
According to the YouTube channel Mickey Views, there was a a focus group survey done showing that Disney is seriously considering a change. This jives with Disney CEO Bob Iger who basically confirmed a Hollywood Studios name change during a 2015 Shareholders meeting, although at the time he said they couldn't yet say the name. After looking at the survey, it seems like Disney still hasn't made up its mind.
Very interestingly we get a look at the description at what the park will be: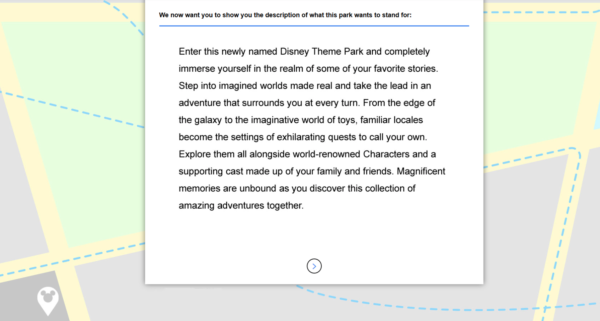 The description uses words like: immerse, stories, adventure, quests which stand out to me and show that both Star Wars Galaxy's Edge and Toy Story Land are playing a huge part in the name of the park.
Now on to the potential names being thrown around: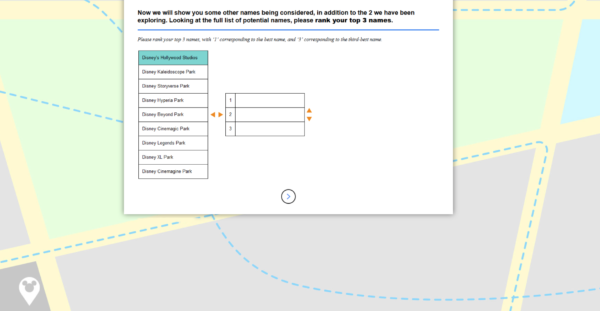 I have to say, some of these names are pretty bad. Even worse than bad, horrendous. Cinemagine Park? XL Park? Kaleidoscope Park? Really Disney? What Fun Park was already taken or something? The only new name I actually would consider would be Disney Beyond Park, but even that isn't very good. I mean nothing really stood out to me at all.
Interestingly the current name: Disney's Hollywood Studios is still an option on the list, and imo the hands-down best option at that!
From the next couple pics we see that it looks like 2 names might be gaining some traction over the others. Disney Storyverse Park: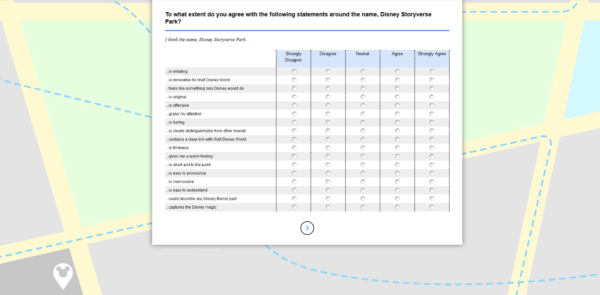 and Disney Beyond Park: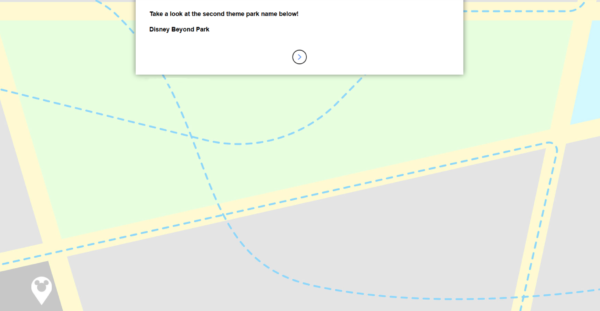 Again I'm not fond of really any of these and if that's all the names they are considering then I just hope it stays as Hollywood Studios! Again it looks like everything is in flux and Disney is keeping it's options open, but at the same time it looks quite possible we are getting a change one way or another!
Your Thoughts:
I want to know what you think about a possible Hollywood Studios name change. Which one of the names in the survey would you choose? Tell me another name you can think of not listed in the survey. Let us know in the comments section below!
If you enjoyed this article, as always I appreciate it if you'd share it with others via social media. I work hard at making this website into a useful resource for you and your family to plan your visit to Walt Disney World, and I hope it can help you! Thanks 🙂