A few weeks ago we saw a look at the Wonders of Life Pavilion roof restoration that has been going on. It certainly was in desperate need of care as the whole thing was practically rusted over. Before the work on the roof was only visible from outside Epcot, but now the Wonders of Life Pavilion restoration is now visible also from inside Epcot. Thanks to @Bioreconstruct we got a few pics of the construction work going on…
Here is a shot of the Wonders of Life roof from inside Epcot. The dark gold is the new color: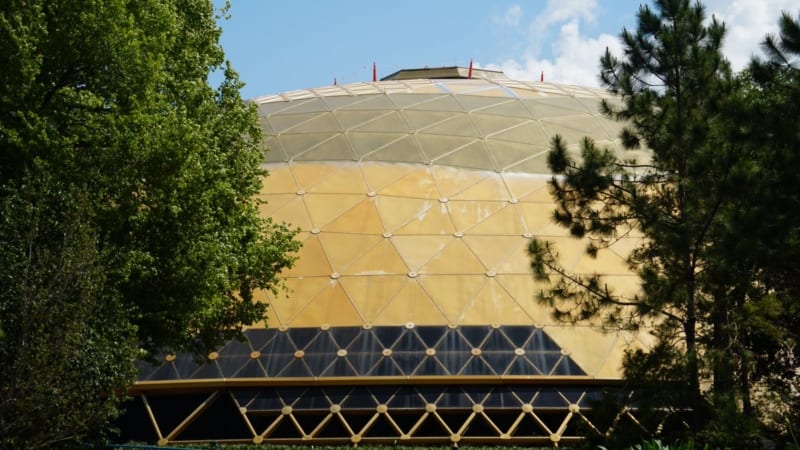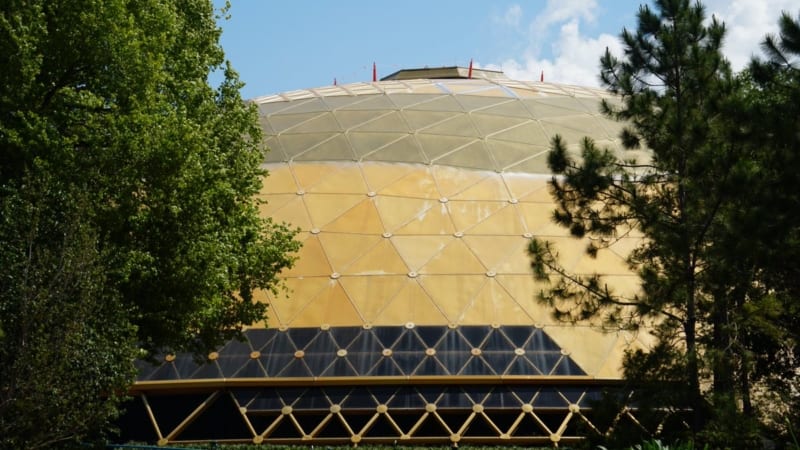 This aerial shot gives you a better look at the full scope of the refurbishment. It's also very close to the Guardians of the Galaxy Coaster construction project, as you can see the land for it cleared out there in the back.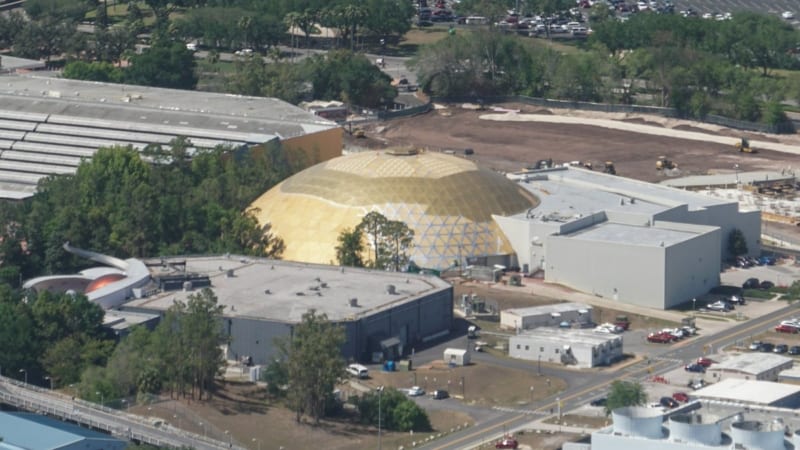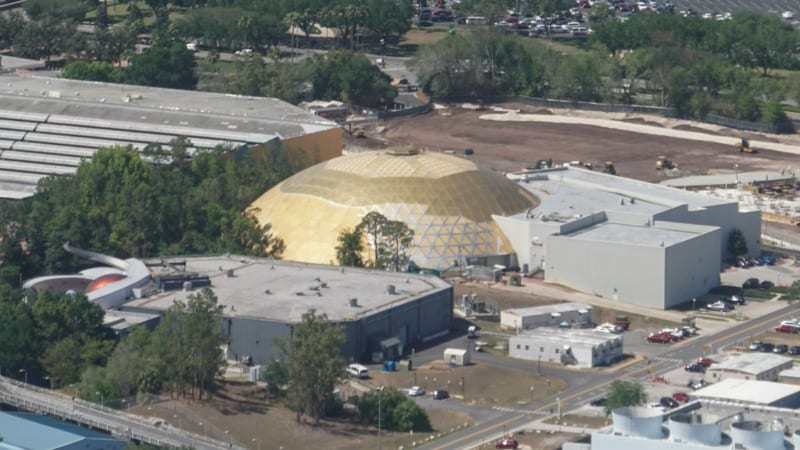 A closer look at the roof shows the difference in color from before with the dark gold being the fresh layer just added: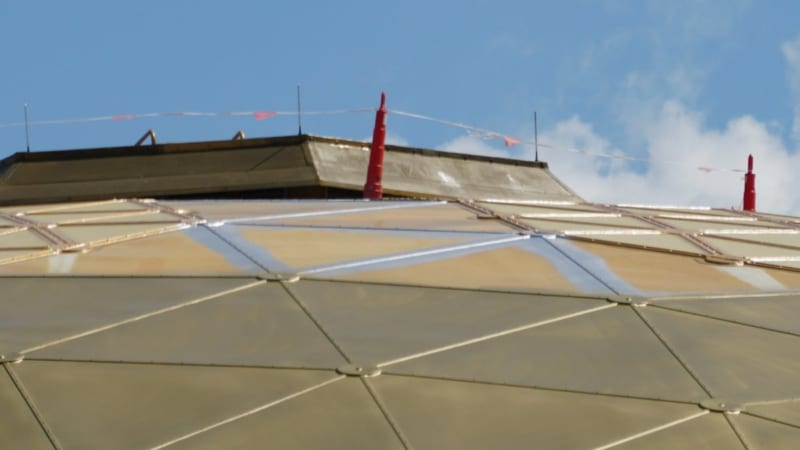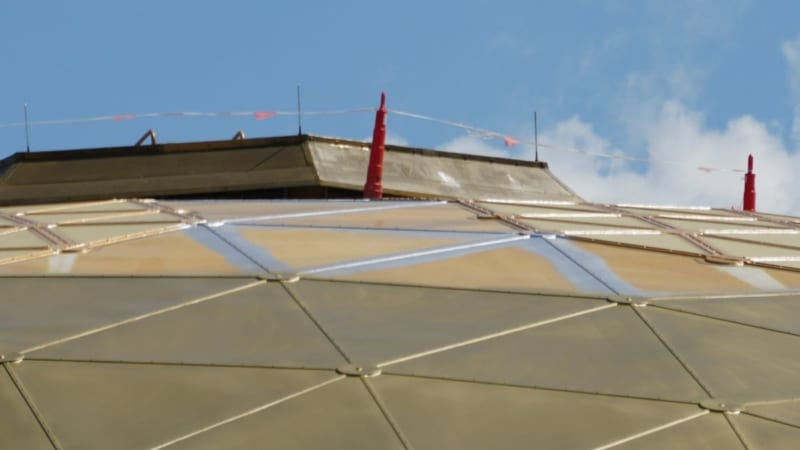 As you probably already know, the future of the Wonders of Life Pavilion is in doubt right now. We told you that the Epcot Festival Center is now the Odyssey building between Future World and World Showcase instead of Wonders of Life, and we're still waiting to find out what happens once this roof repair is done. Will it only be that, or will there be more refurbishment added on, with potentially a more exciting future ahead for the pavilion. We'll have to wait and see.
Check out the Full List of Disney World Refurbishments and Ride Closures to see what else is being worked on.
Don't forget to check out my latest Disney World Construction Updates including:
Your Thoughts:
I want to know what you think about the Wonders of Life Pavilion roof maintenance.
What do you think of it?
What do you want to see the Wonders of Life Pavilion used for in the future?
Let us know in the comments section below!
If you enjoyed this article, as always I appreciate it if you'd share it with others via social media. I work hard at making this website into a useful resource for you and your family to plan your visit to Walt Disney World, and I hope it can help you! Thanks 🙂
Photo Credit: @Bioreconstruct