Construction at the Club 33 locations in Walt Disney World has been progressing in the last month and now the roof is bing added to the Club 33 location in Disney's Magic Kingdom. Thanks to @Bioreconstruct, we have a nice look at the Adventureland Veranda which will be the home to Club 33 in the Magic Kingdom.
Just looking back less than a month ago, it was apparent that Disney was adding a fireworks viewing terrace to Club 33, as one of the perks will be that members have a reserved VIP viewing area for Happily Ever After. Now looking at the latest photos we can see that terrace, but also a roof being added over top: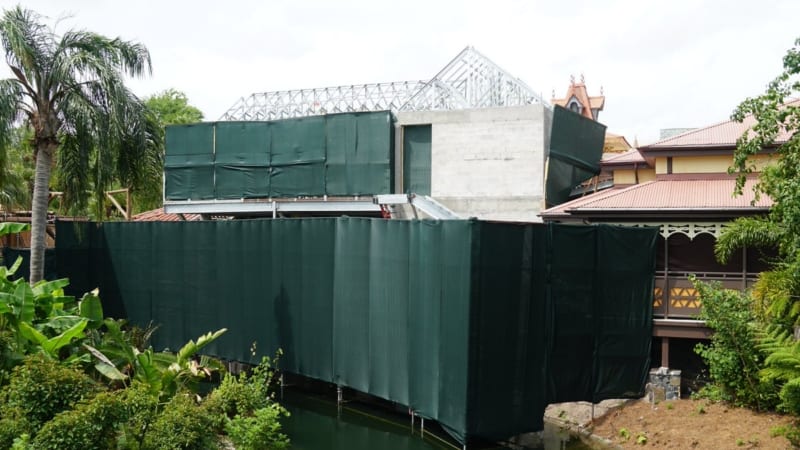 You can see the steel framing for the roof on top of a pretty heavy-duty structure made of concrete and steel. You can see why Disney structures are able to hold up against storms like when Hurricane Irma came through last September: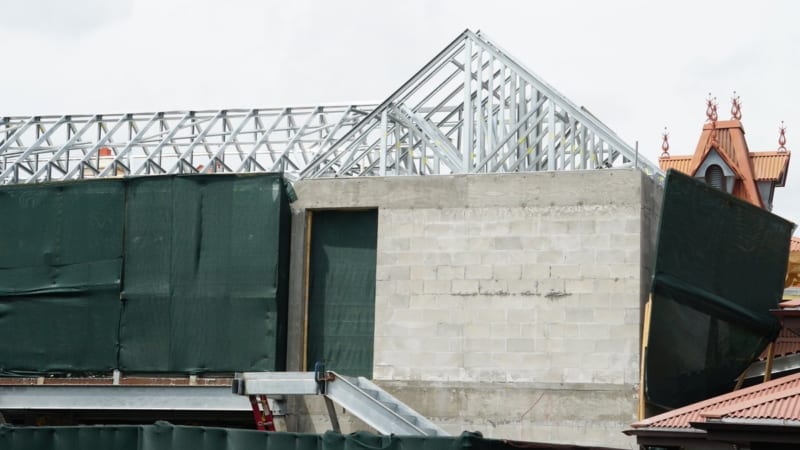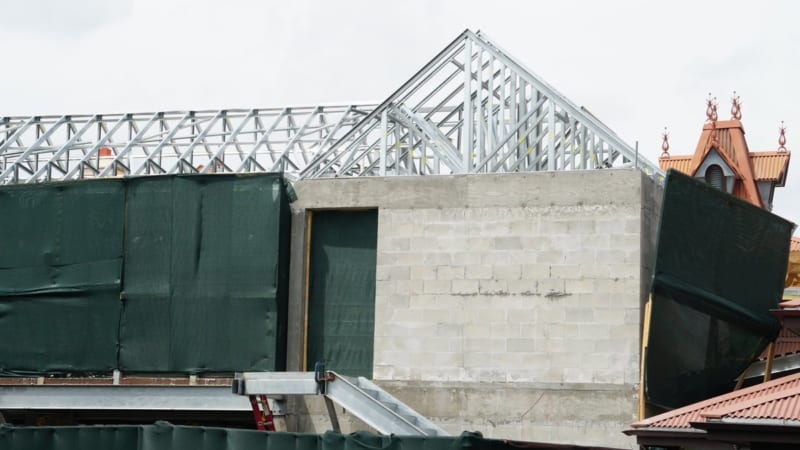 Only question left is whether or not Disney will have to cut down the trees in between the view of Club 33 and Cinderella Castle. I'm hoping they won't as it would be a shame to cut down such a marvelous tree, but I have a feeling its days are numbered.
The Magic Kingdom for Club 33 is just one of four locations coming to Walt Disney World, the others being: Epcot – American Adventure Pavilion, Hollywood Studios – Catwalk Bar, Animal Kingdom – Unknown.
Your Thoughts:
I want to know what you think about the Roof at the Club 33 Magic Kingdom location.
What should Disney do about the fireworks nightlines?
Which Club 33 location do you think will be the best?
Let us know in the comments section below!
If you enjoyed this article, as always I appreciate it if you'd share it with others via social media. I work hard at making this website into a useful resource for you and your family to plan your visit to the Disney Parks and I hope it can help you! Thanks 🙂
Photo Source: @Bioreconstruct