As you know, the famous Club 33 is coming to Walt Disney World, including a Magic Kingdom Club 33 location in Adventureland. We're going to take a look at the new facade for Club 33, as well as railings and windows that have recently been installed.
As usual we shout out to @Bioreconstruct for the amazing photos. Here's the latest construction update on the Magic Kingdom Club 33 location… Before entering Adventureland, make a sharp right turn along the walkway to Liberty Square to see the facade of Club 33 on the Adventureland Veranda: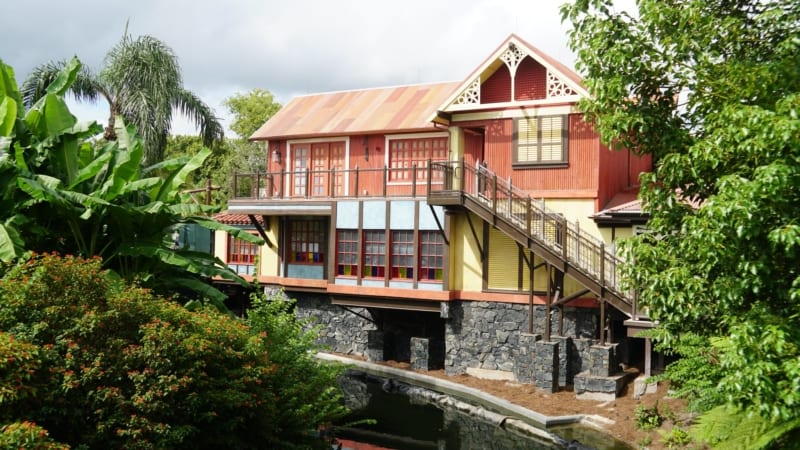 Lush vegetation surrounds the building, but it's bright red color is easily seen through the foliage: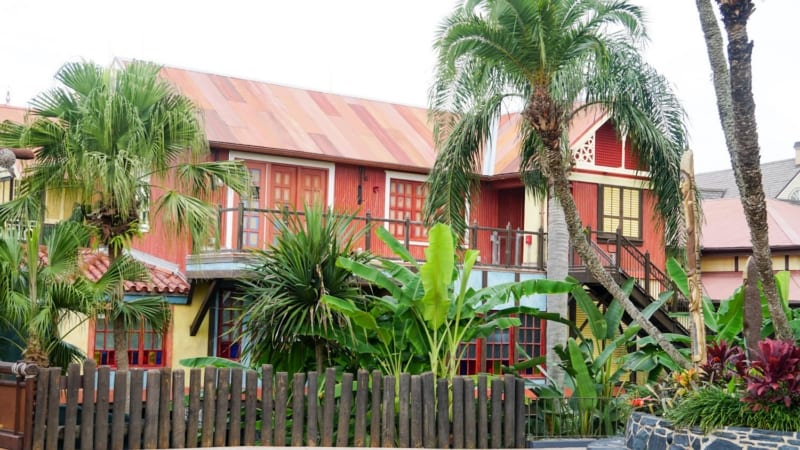 Last time we saw Club 33, the peaks and most of the sides were covered with construction sheets. Now fully exposed you can see the whole facade including the delicate architecture leading to the roof: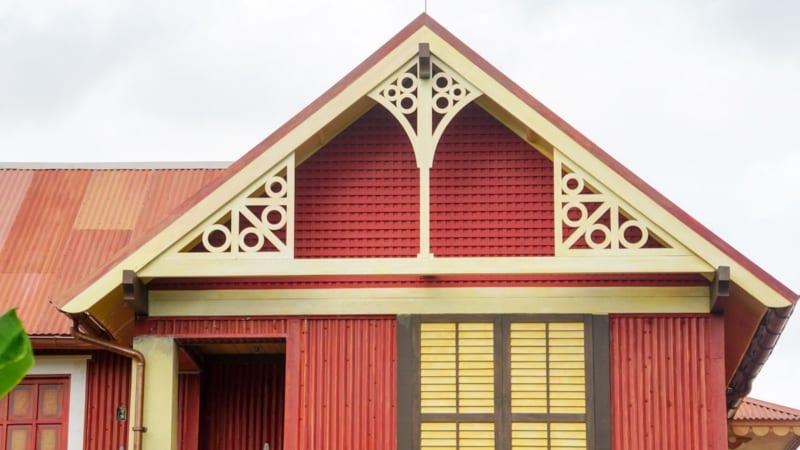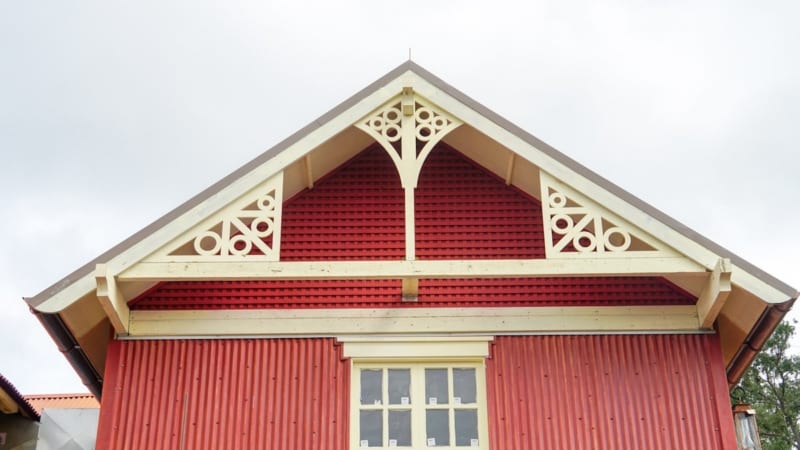 This side of the building is green, but the same architecture prevails: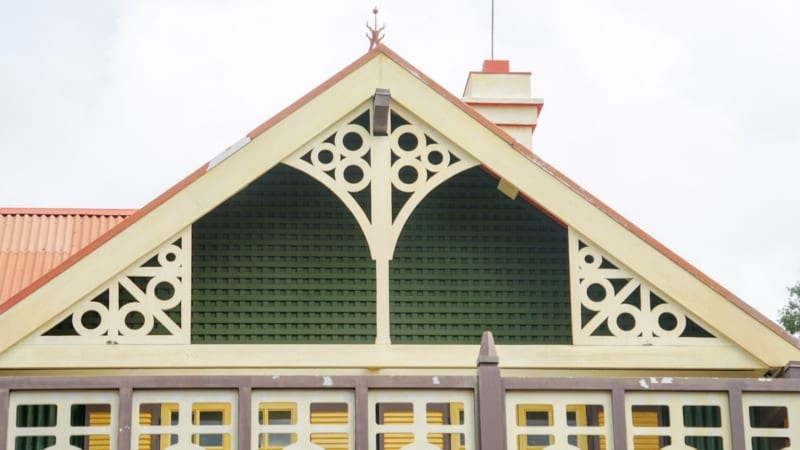 The windows are also now shown, and are beautifully colored with yellows, blue and red stained glass:
Just gorgeous!!!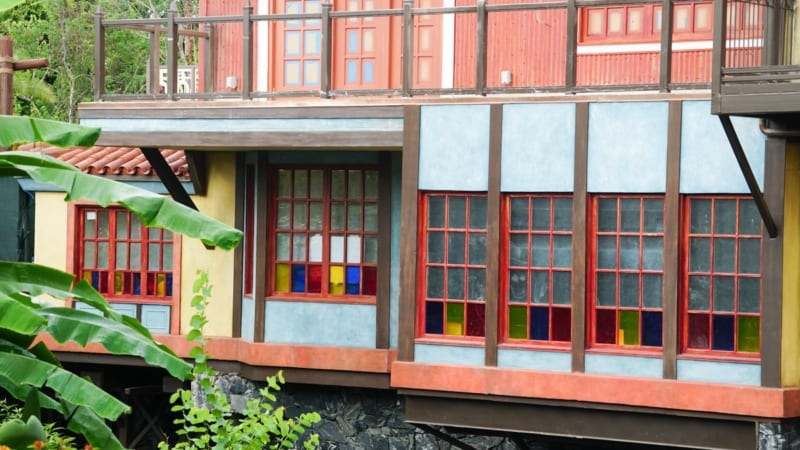 Besides the windows, new stairs and railings along the balconies have been installed: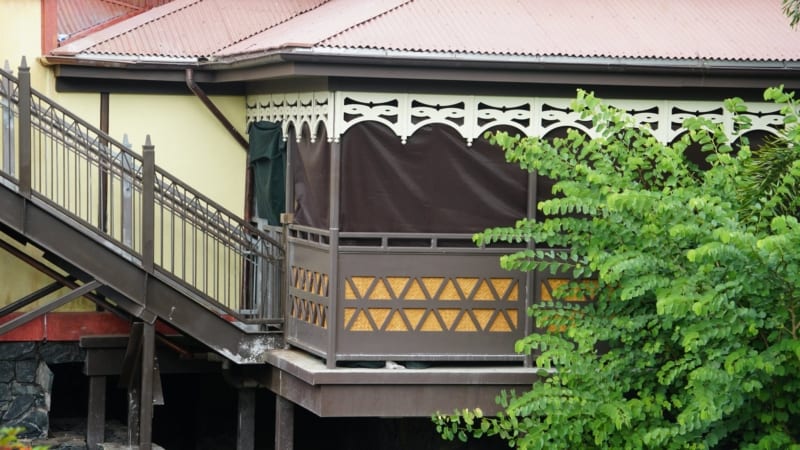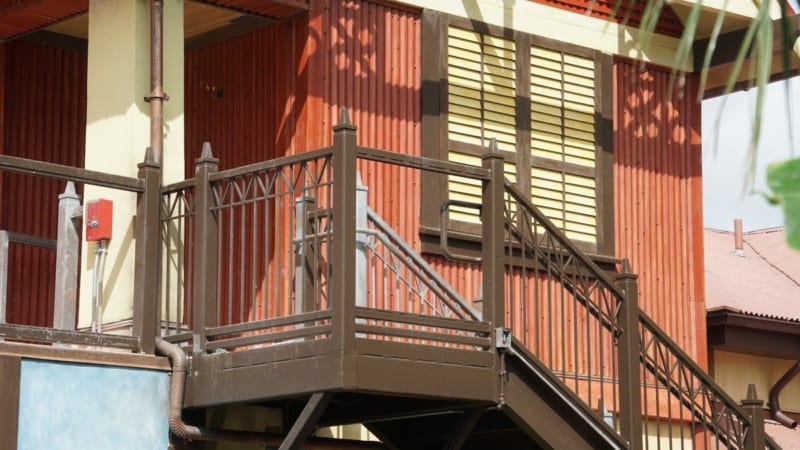 The stairs lead up to this higher balcony: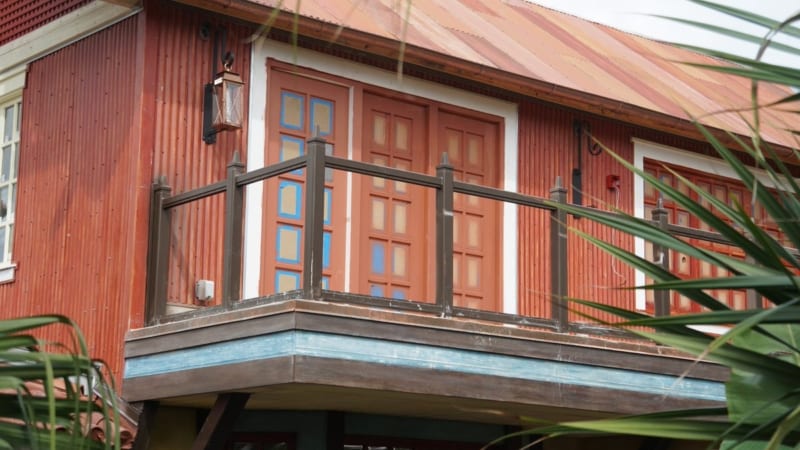 You can see a closeup of the newly installed light fixtures on the side of the wall: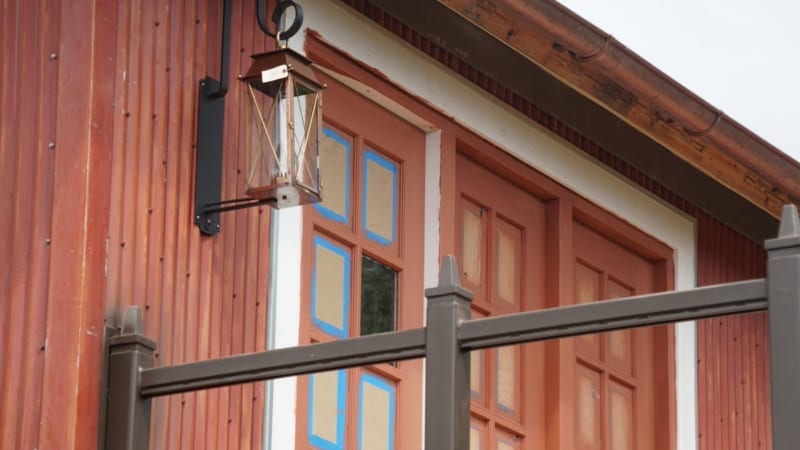 Details on the railings: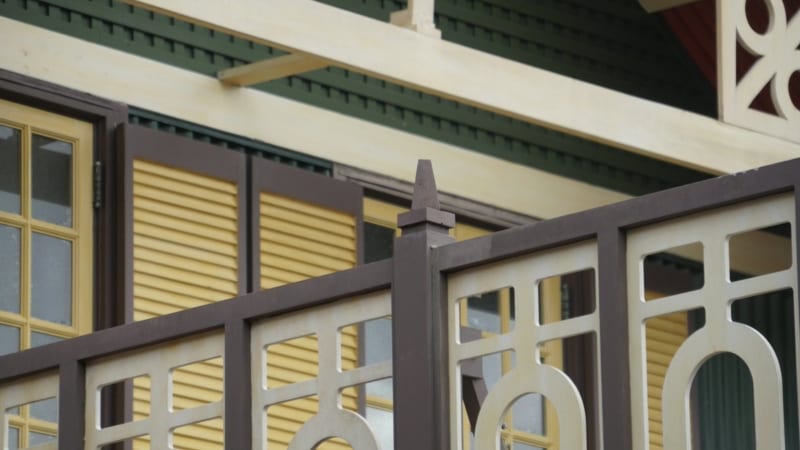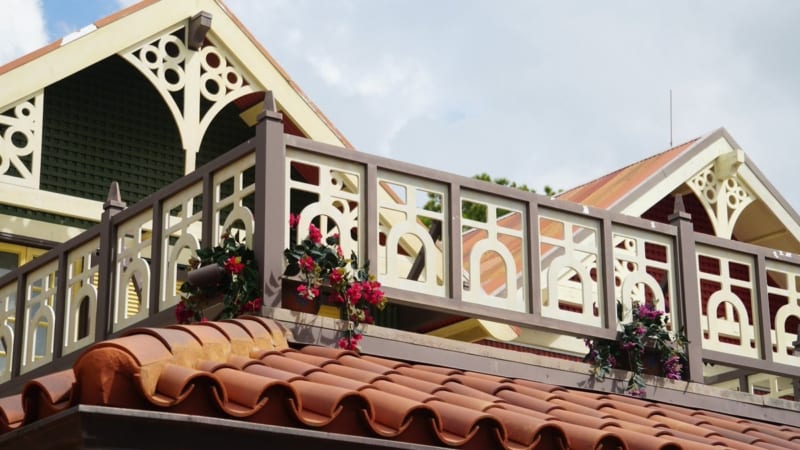 I'm not sure they're going to keep that ductwork exposed like that on the outside, kind of breaks theming! ?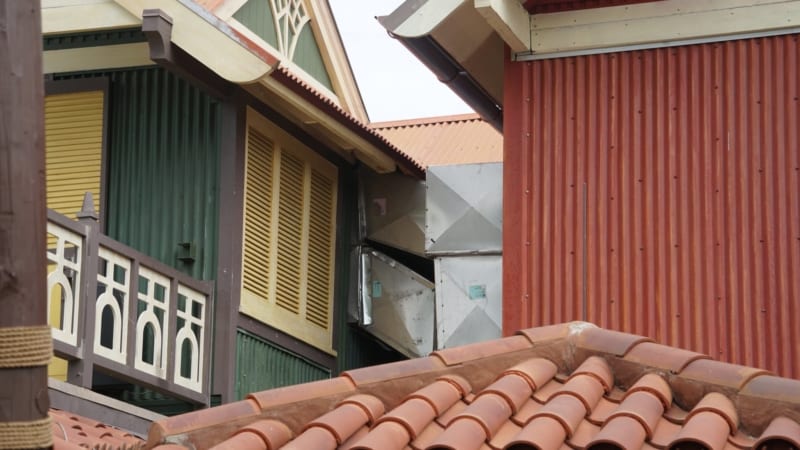 The exterior of the Magic Kingdom Club 33 location looks amazing. I love all the bright colors and the various architectural styles on the outside of the building and can't wait to see the finished project. Some don't like it because it sticks out, but I don't know why it needs to be hidden away and i Of course the Magic Kingdom for Club 33 is just one of four locations coming to Walt Disney World. The other ones are going to be in Epcot – American Adventure Pavilion, Hollywood Studios – Catwalk Bar, while the Animal Kingdom location is still unknown at this time.
Stay tuned for more info on the Magic Kingdom Club 33 location in Adventureland including an opening date as soon as we have it… Check out all the other construction projects happening in Walt Disney World right now including:
Your Thoughts:
I want to know what you think about the Magic Kingdom Club 33 location's new facade, railings and windows…
Are you excited for Club coming to the Magic Kingdom?
Which Club 33 location do you think will be the best?
Let us know in the comments section below! If you enjoyed this article, as always I appreciate it if you'd share it with others via social media. I work hard at making this website into a useful resource for you and your family to plan your visit to the Disney Parks and I hope it can help you! Thanks 🙂
Photo Credit: @Bioreconstruct