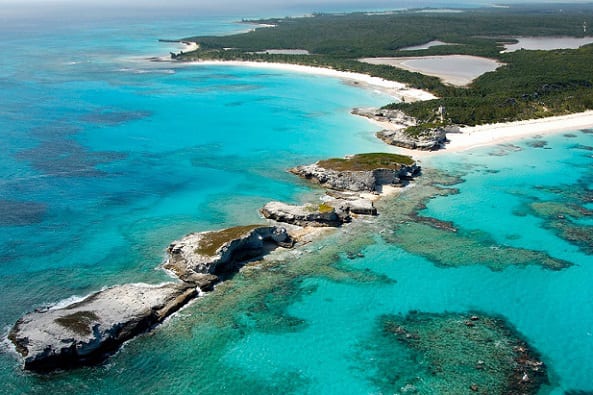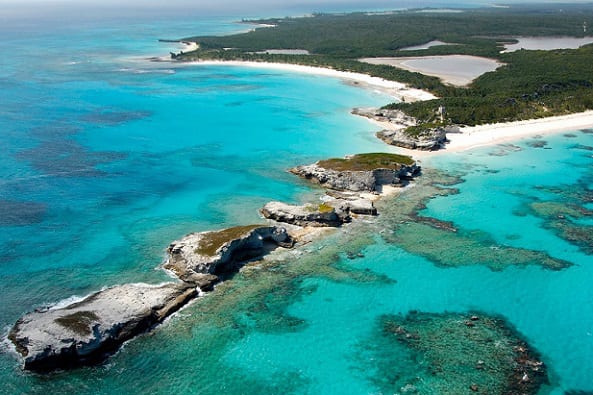 Back in May we told you that Disney was serious about developing a second private island in the Bahamas for the Disney Cruise Line, much like Castaway Cay. Now the Nassau Guardian is reporting that last week Disney met officials from the Bahamas Chamber of Commerce and Employers' Confederation (BCCEC) to discuss the details for their plans of developing another private island in Lighthouse Point in South Eleuthera.
In an official statement the BCCEC has this to say: "Disney Cruise Line President Jeff Vahle presented chamber directors with a preliminary overview of the company's intentions. The meeting included discussions on the project's design and development, the economic and environmental impact on South Eleuthera, public access and conservation objectives."
It's not going to be so easy however as some in attendance at the meeting are against developing Lighthouse Point and prefer seeing it turned into a national park or preserve. Mark R. Penning, from the Vice President of Animals, Science & Environment, is working with the One Eleuthera Foundation to fight against companies coming in and developing Lighthouse Point.
The chamber has plans to listen to both sides of the argument to find the best possible solution for Lighthouse Point. They said in a statement: "The chamber hopes to engage in further dialogue with Disney as well as other stakeholders and organizations in The Bahamas, in particular on Eleuthera, to learn more about their perspectives regarding Disney's proposal for Lighthouse Point."
You might be asking: "Why does Disney need a second private island anyways? Don't they have Castaway Cay?" While that's true, Disney is running out of space quickly on Castaway Cay for its cruise ships, and with 3 new ships having been announced last year at the D23 Expo, they need to figure something out quick because there isn't enough room for them all on Castaway Cay. The first of the 3 new ships is coming in 2021, then another in 2022, and 2023, so Disney is on a time crunch to find a solution.
Unfortunately during this meeting they didn't make public just exactly what Disney's plans are for the island, but we have an idea. As for theming, Disney is looking into a more immersive guest experience for their second island. Most likely we're going to see Tortuga from the Pirates of the Caribbean movies come to life and be able to experience what it will be like to be a pirate. The Disney Cruise Line already has invested heavily into pirates, offering a Pirate's Night Dinner and Dance Party. Turning Lighthouse Point into a stomping ground for Jack Sparrow and guests alike makes the most sense.
Stay tuned as we keep following this story…
Your Thoughts:
I want to know what you think about Disney meeting with officials about a second private island for the Disney Cruise Line Island in the Bahamas….
Do they need a second island?
Where would you like it to be located?
Let us know in the comments section below!
If you enjoyed this article, as always I appreciate it if you'd share it with others via social media. I work hard at making this website into a useful resource for you and your family to plan your visit to the Disney Parks and I hope it can help you! Thanks 🙂
News Source: The Nassau Guardian