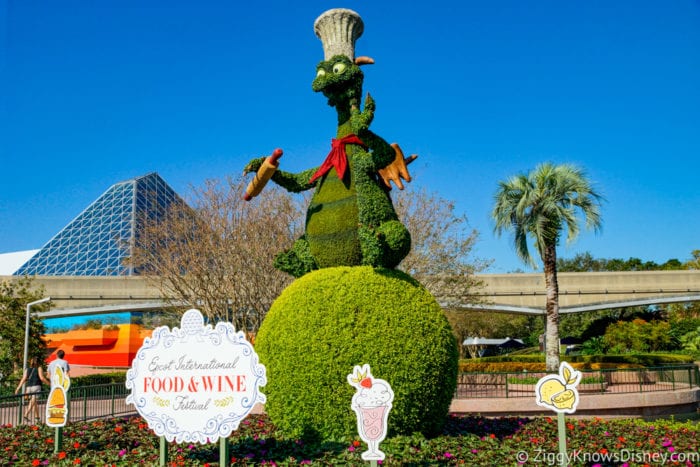 The Epcot Food and Wine Festival is my favorite time of year and even though it's winding down with only 3 weeks to go, I realized that forgot to write a post about the 2017 Food and Wine Merchandise and I had all these photos that I wanted to share with everyone.
If you were looking for something else, I have tons of other Epcot Food and Wine coverage for you too with a the Ultimate Food and Wine Information page with Full Menus, Reviews of every booth, Photos, Tips and Tricks, and the Top NEW Food and Wine Snacks, to help you plan your trip to Food and Wine.
Let's check out the goods:
There are many places to get Food and Wine merchandise throughout Epcot, the main ones being Mouse Gears, Port of Entry in World Showcase Plaza and the various Food and Wine Merchandise Kiosks. A lot of the merchandise is available at multiple points throughout Epcot so if you miss one place you'll find it in another.
Let's start out in geographical order from when you enter Epcot in, Mouse Gears. Here are some beautiful Food and Wine Festival Mugs, "Taste Your Way Around the World":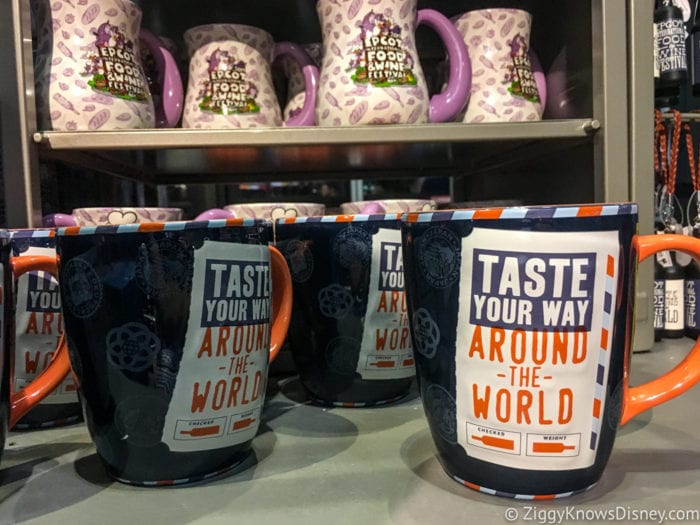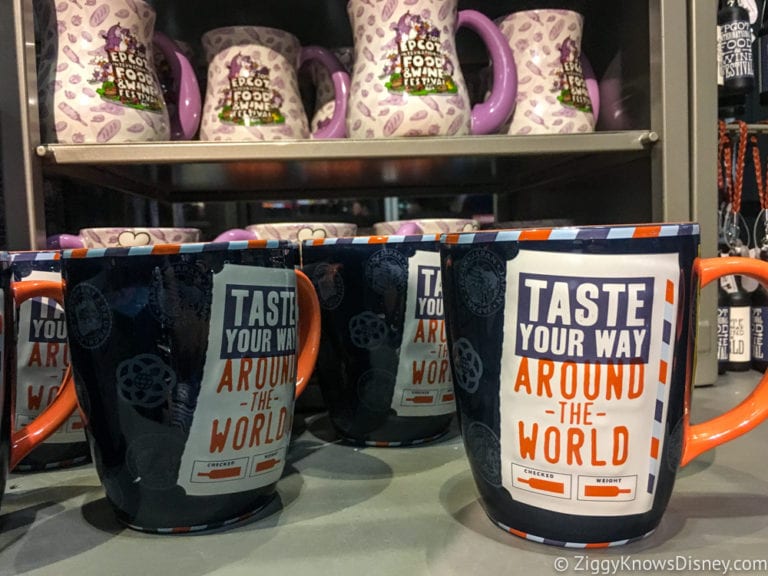 If you don't like the first variety, you can have the Figment Food and Wine Mugs instead: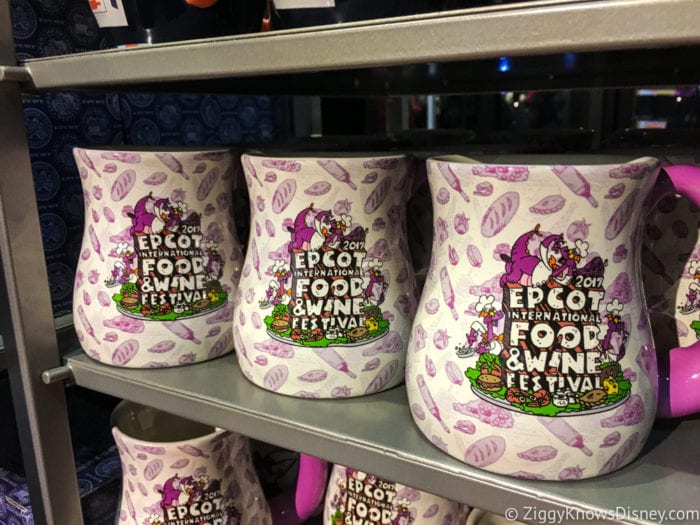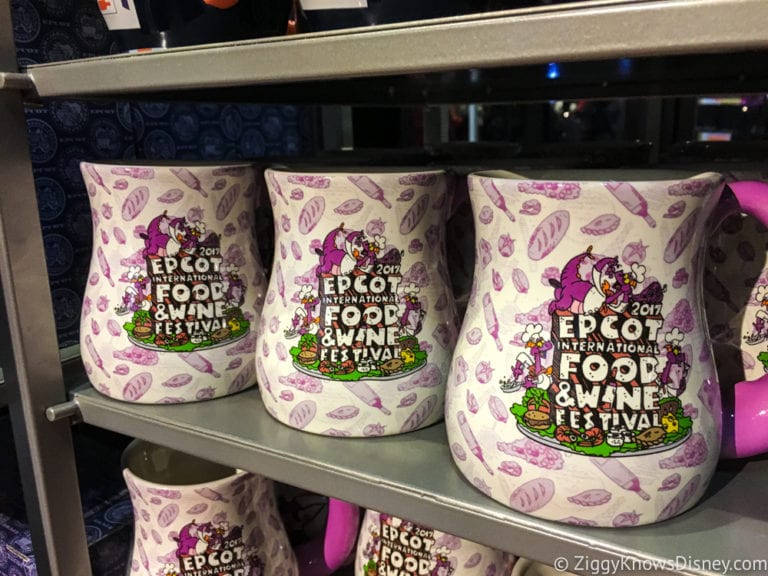 Some awesome looking Food and Wine Plates: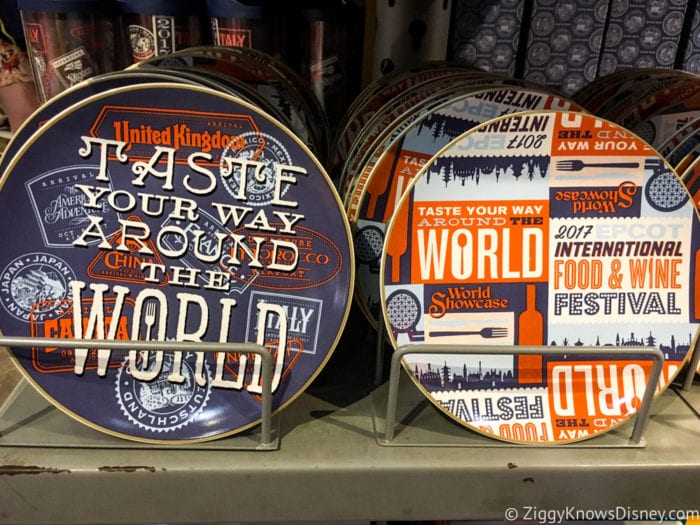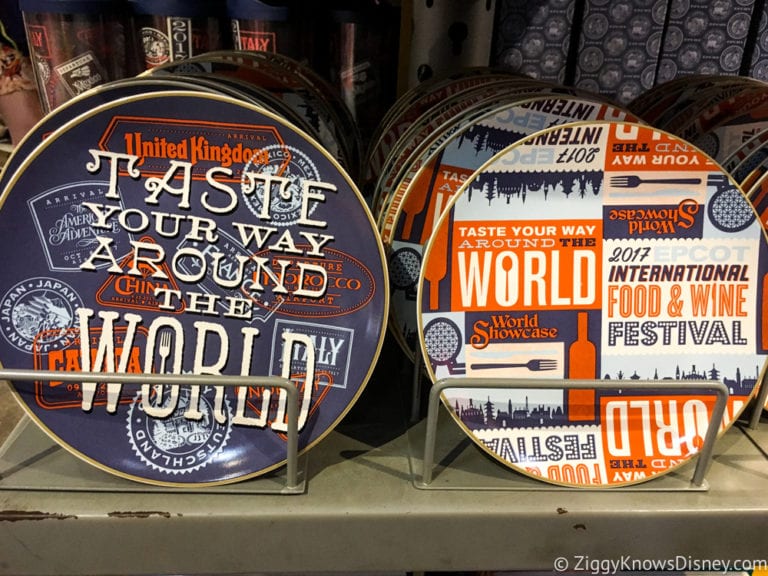 This is a must for any pin traders, a Limited Edition 2017 Epcot Food and Wine Pin, with Figment!!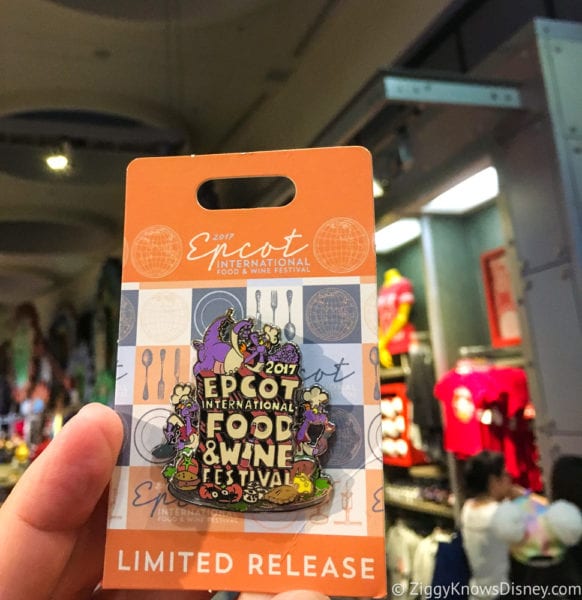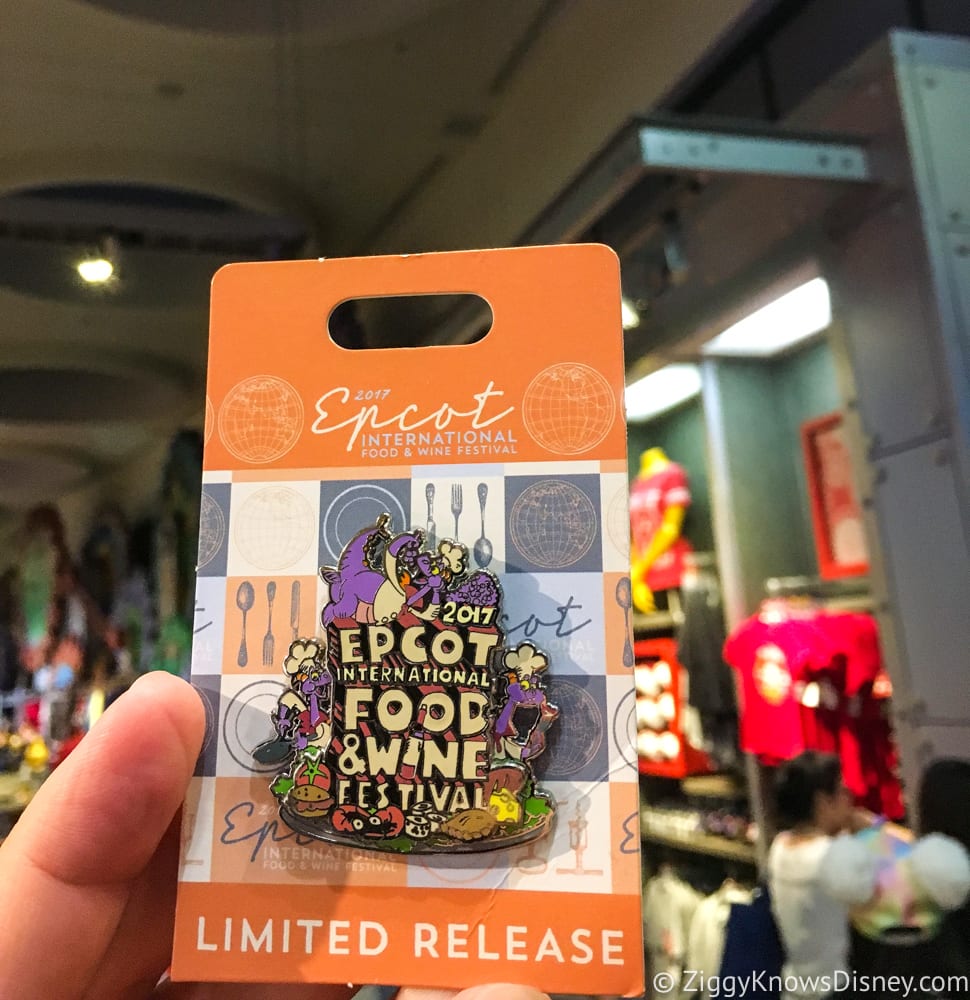 Of course there are a ton of shirts this year, here are a couple models: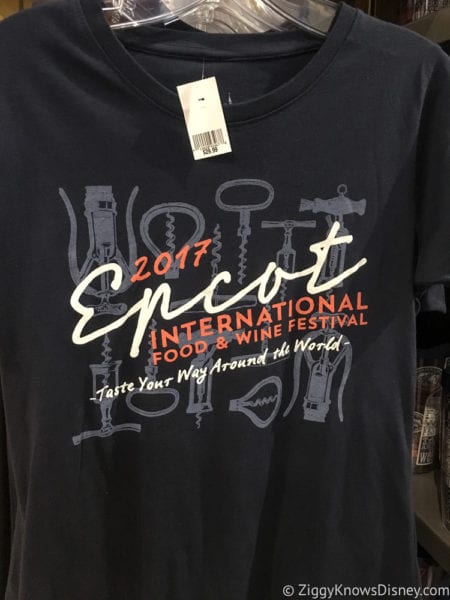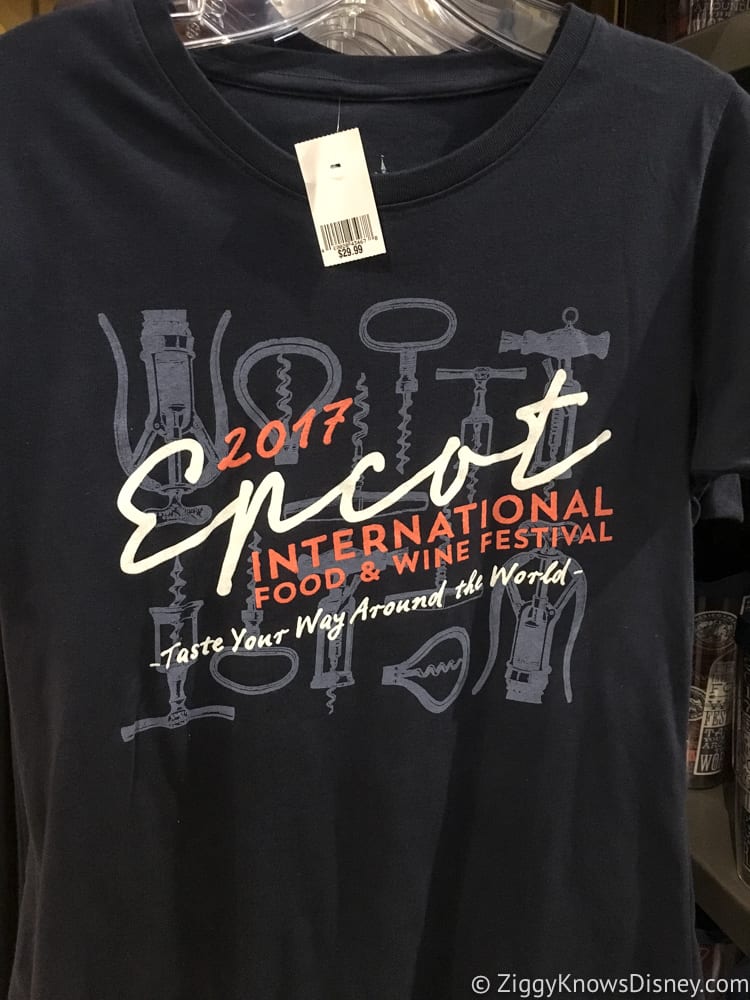 Love this guy: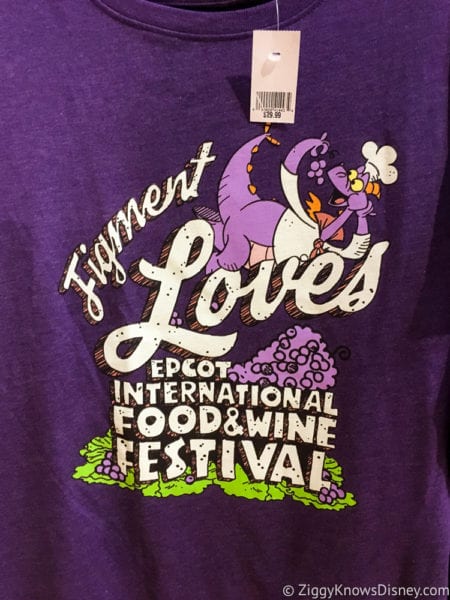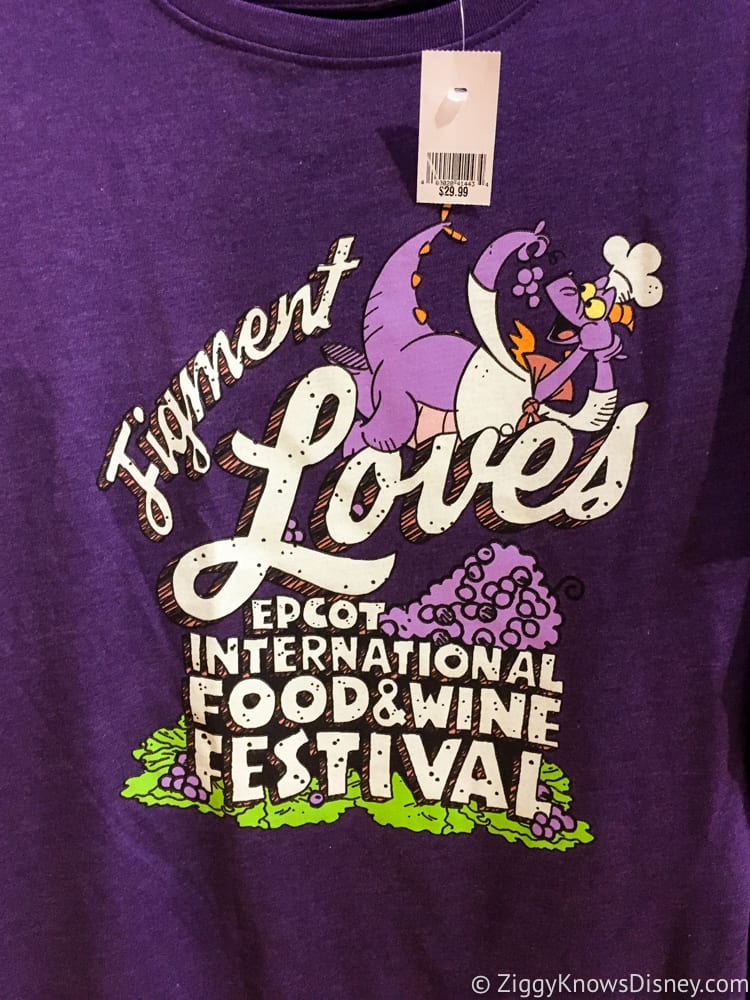 There are some new Key Chains too, this one is a bottle: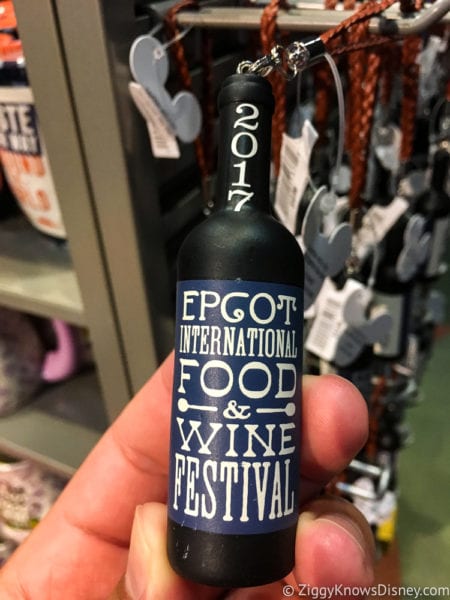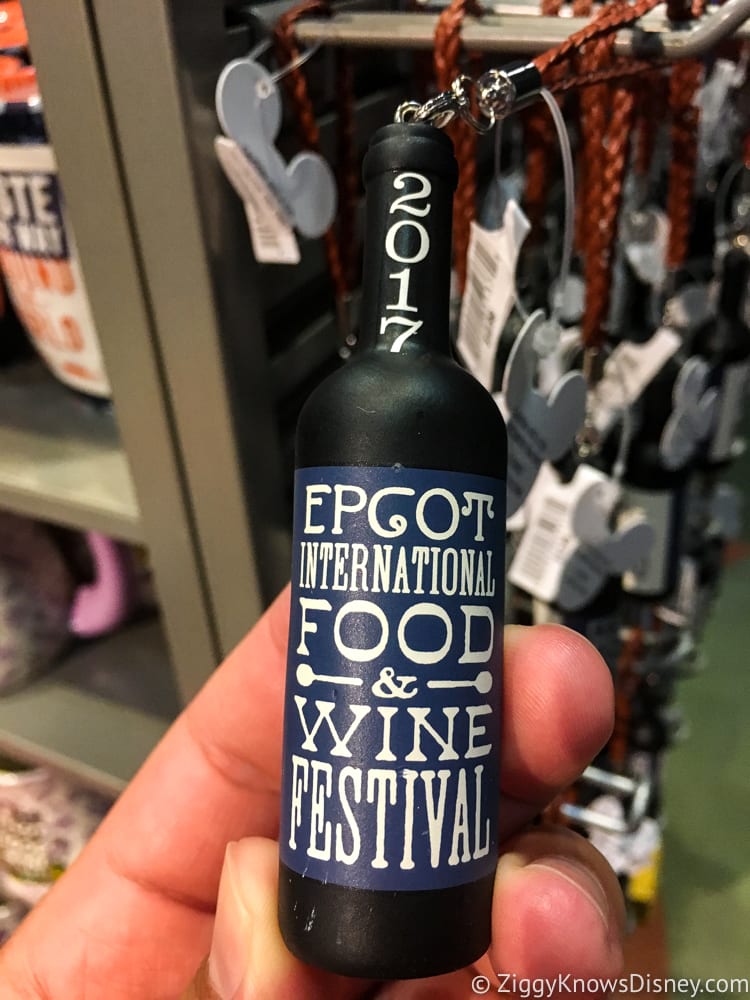 and this one is just adorable…?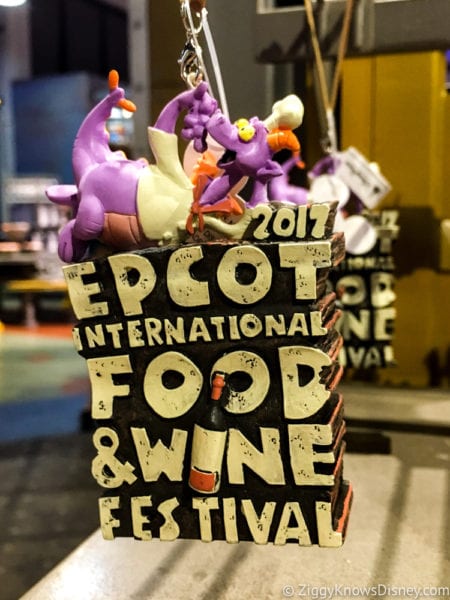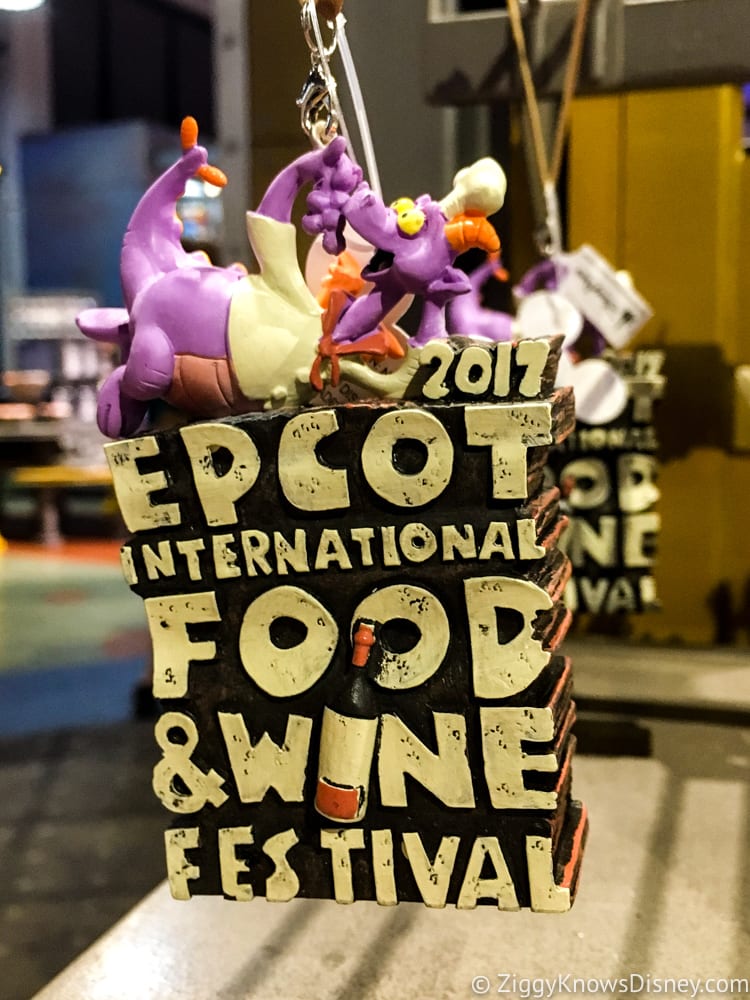 Now let's move on to the Epcot Food and Wine Festival Kiosks found on the way to World Showcase, near this Food and Wine display: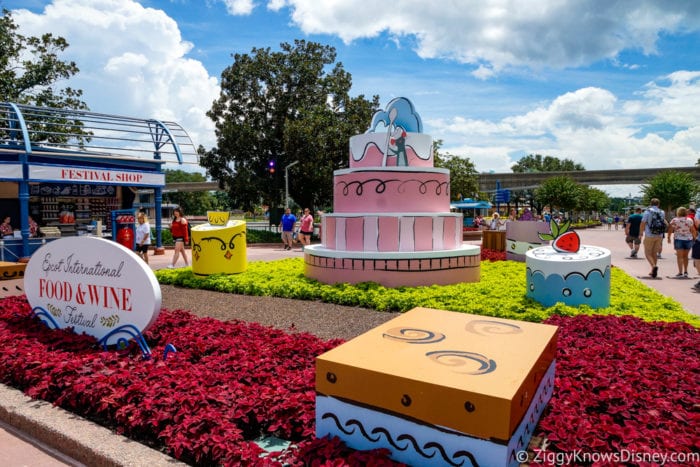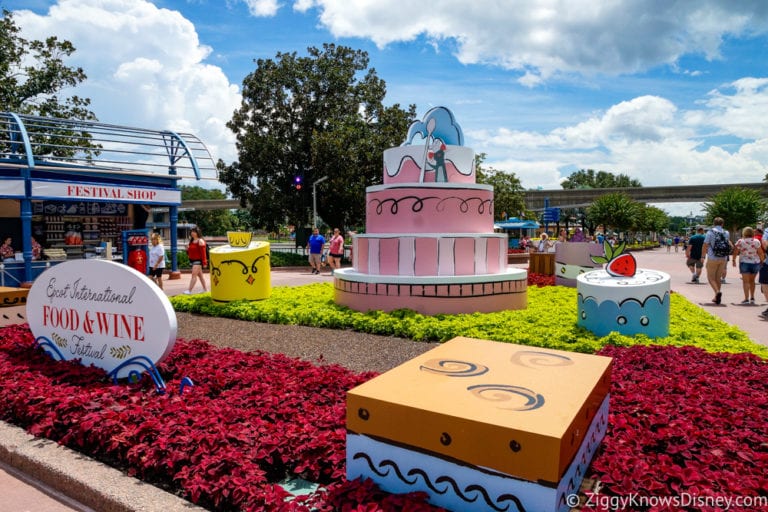 Food and Wine Merchandise Kiosks: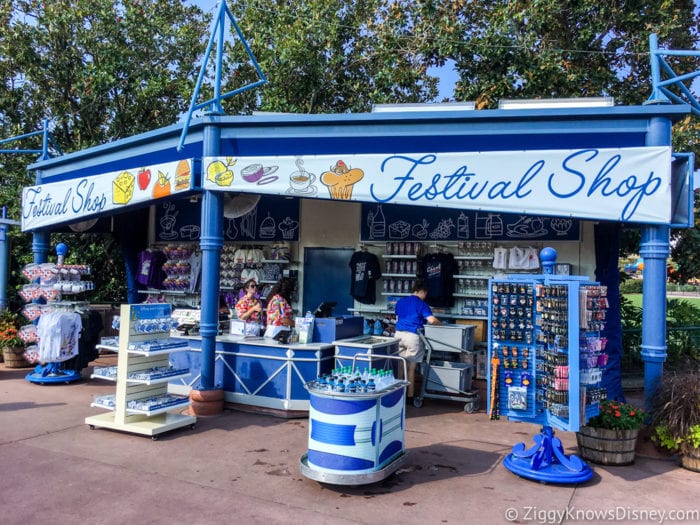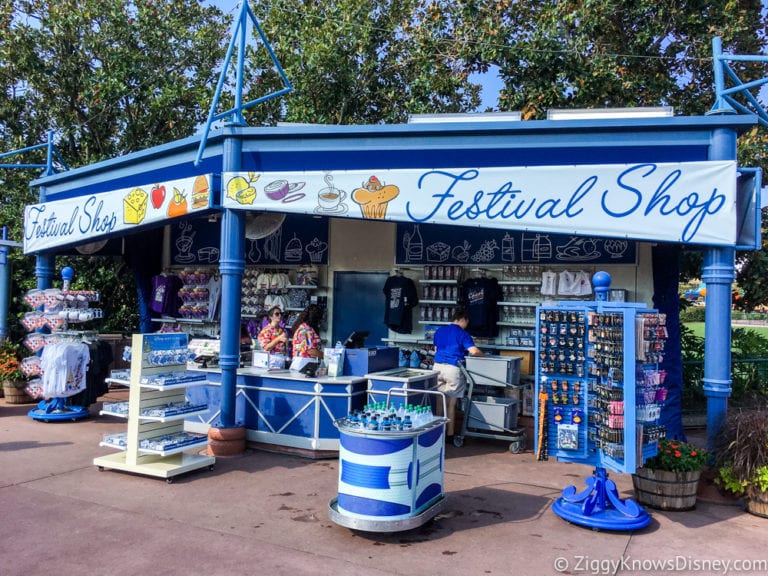 There are a bunch of Glasses and Shirts to be had: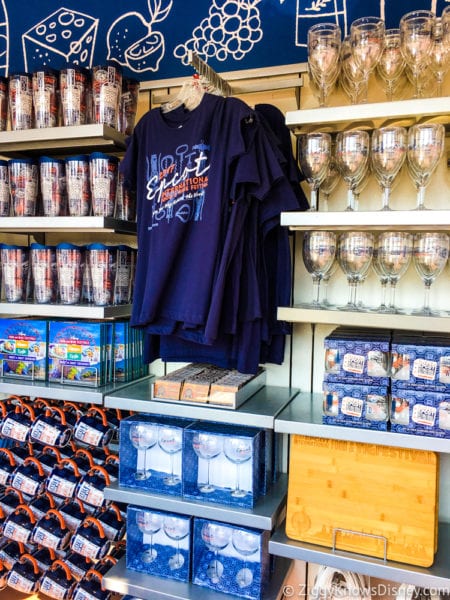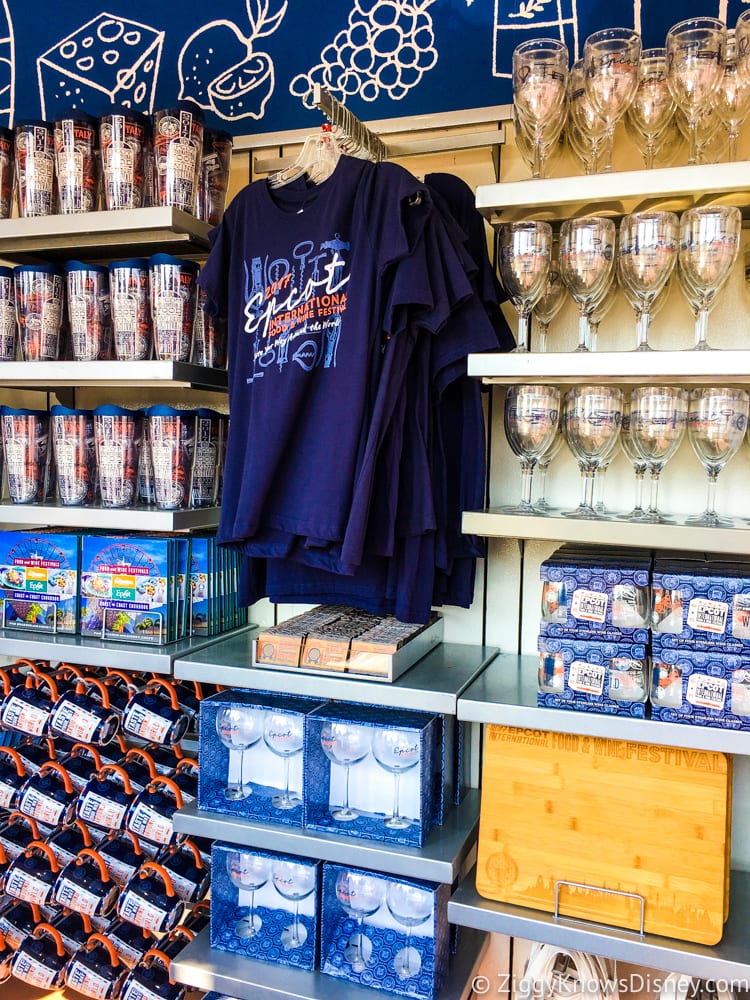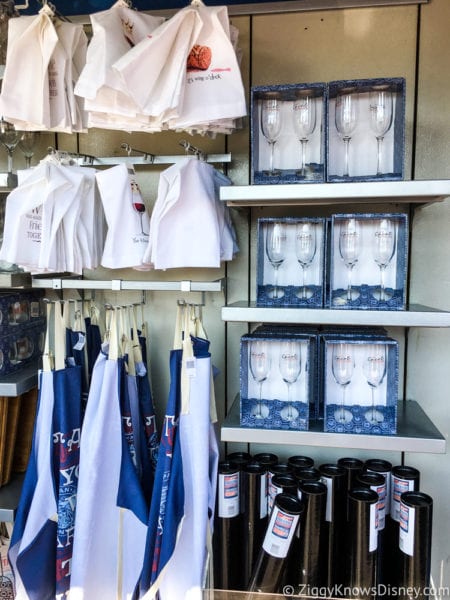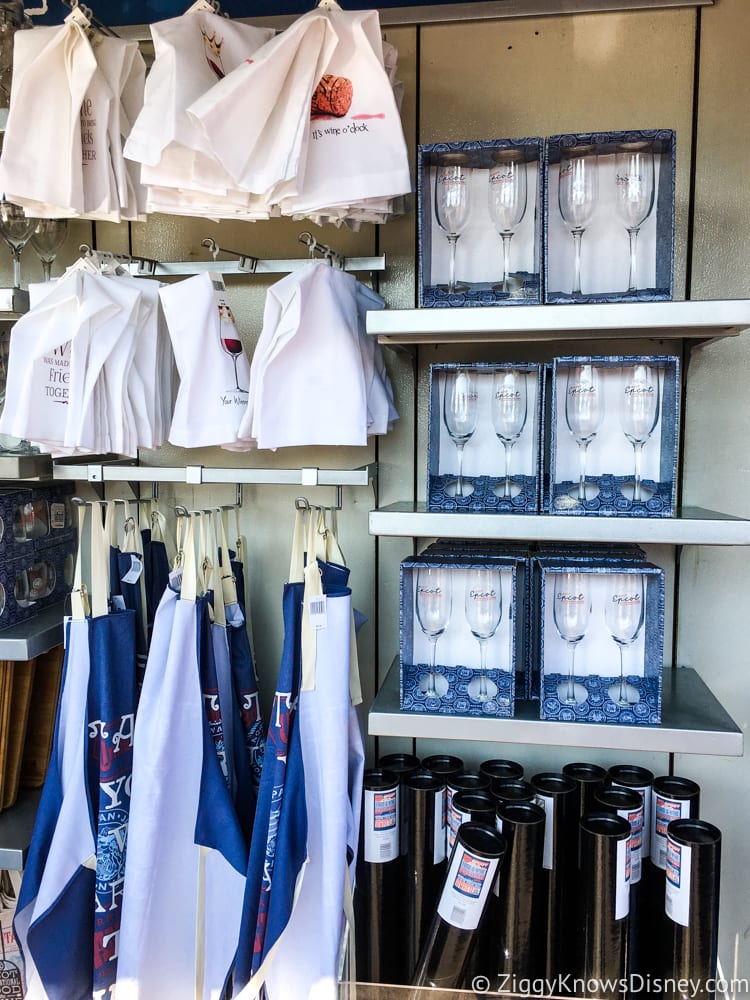 Lots of Figment too! After all this Figment merchandise, he better not be going anywhere!!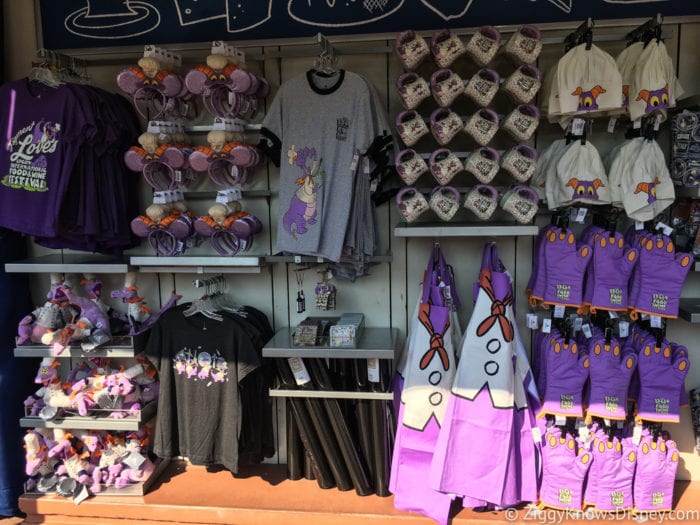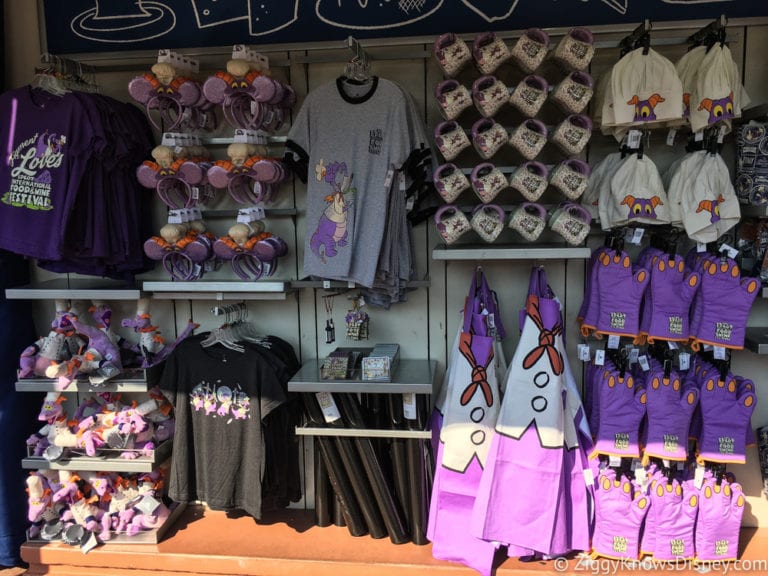 A convenient way of eating around the world during the Food and Wine Festival is a Disney Gift card. Choose the amount and you're on your way: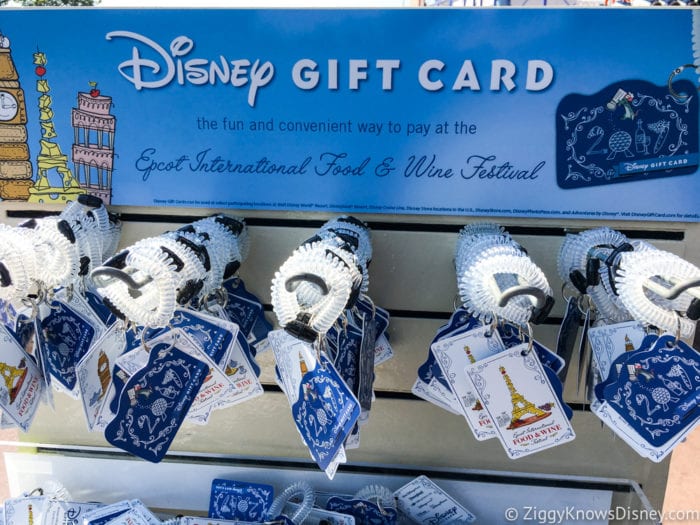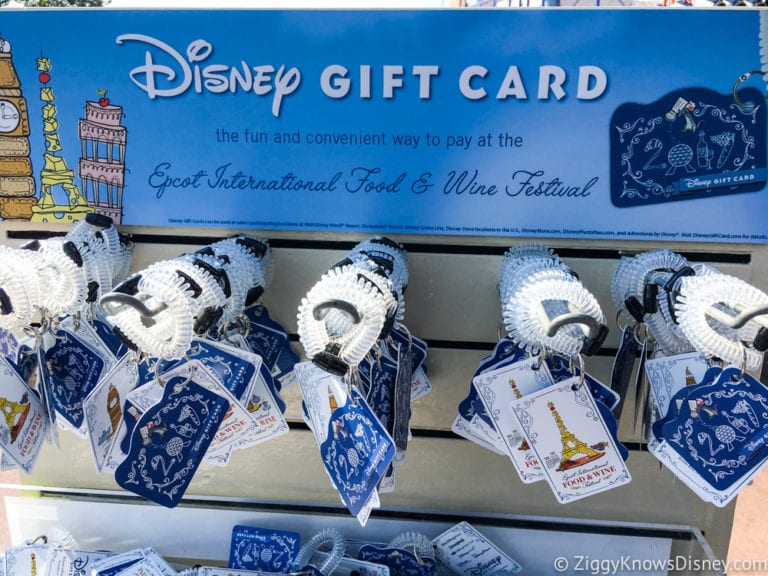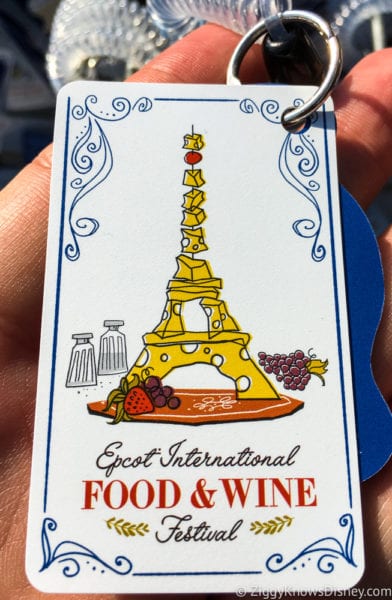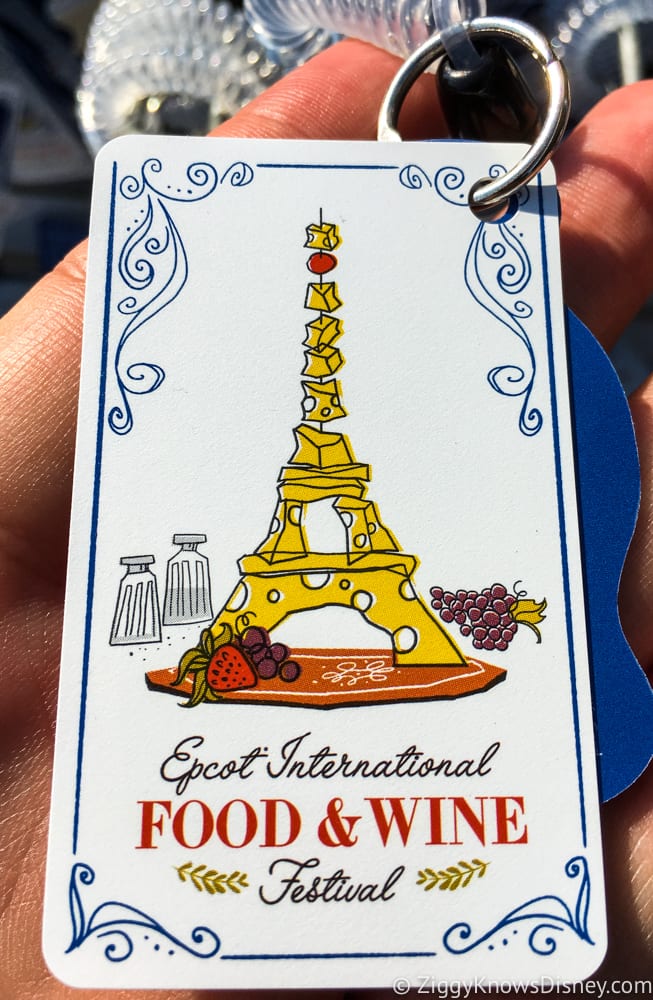 They can also be used in other locations in Walt Disney World, Disneyland, Disney Cruise Line, and Shop Disney: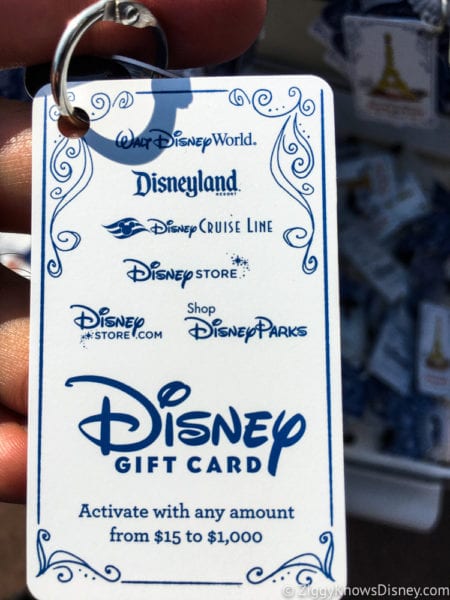 Here's some big canisters for your beer I guess…??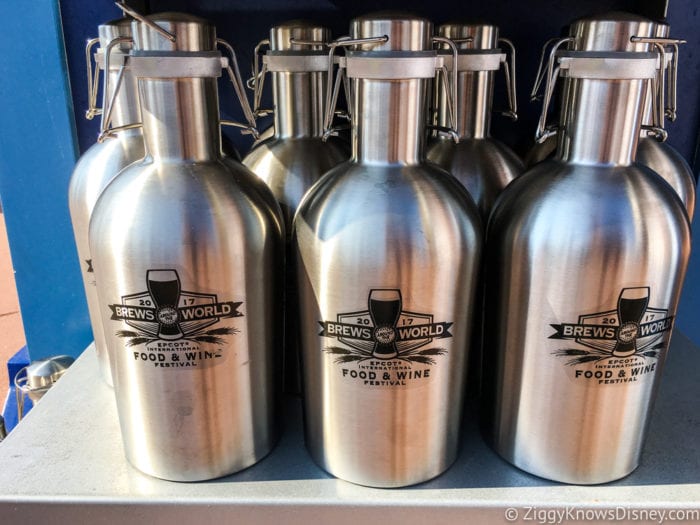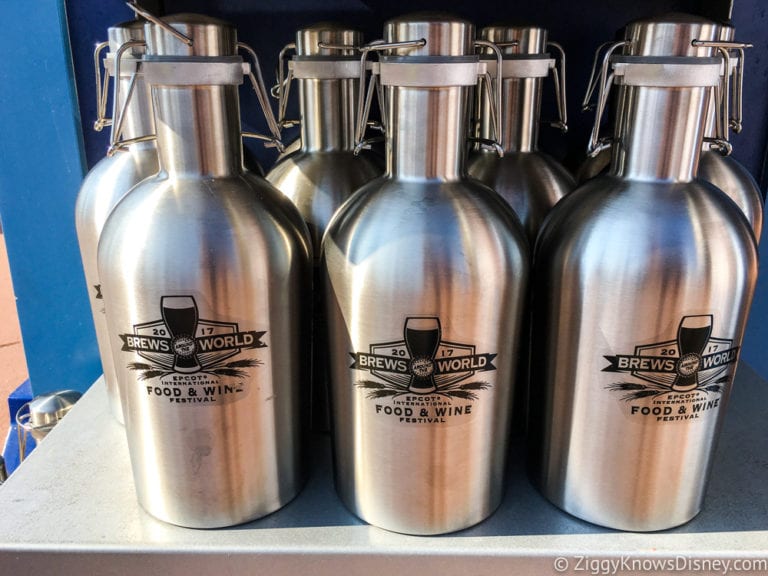 And Coasters so your Mom/Wife doesn't yell at you: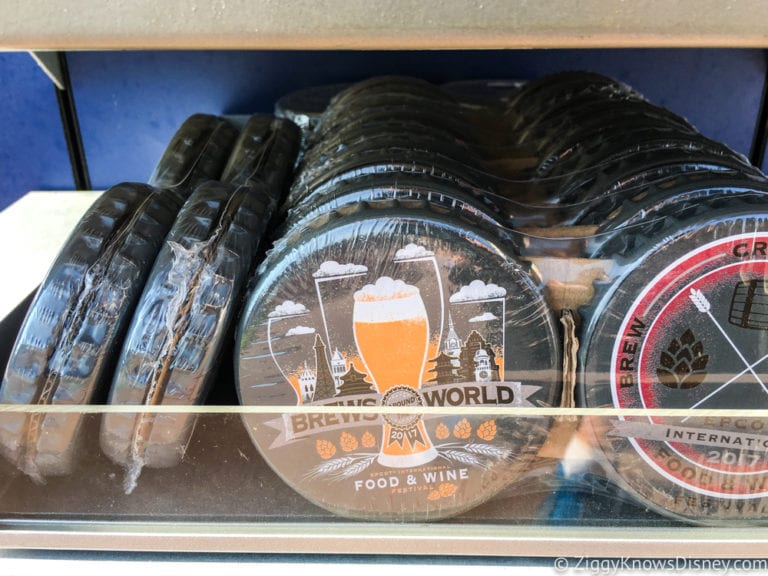 Shot Glasses: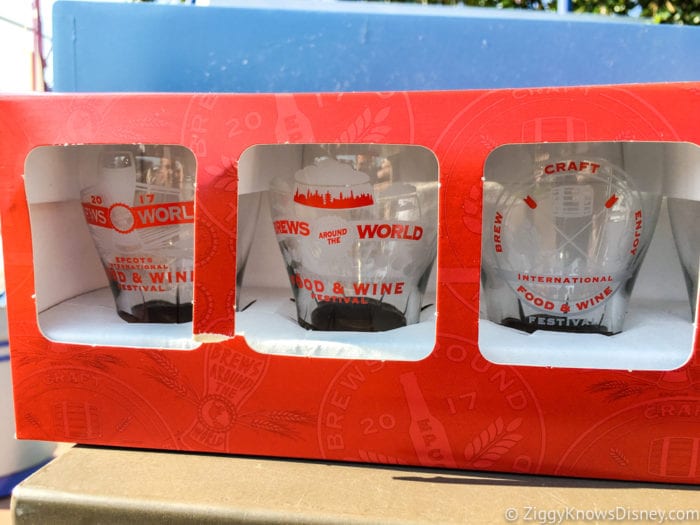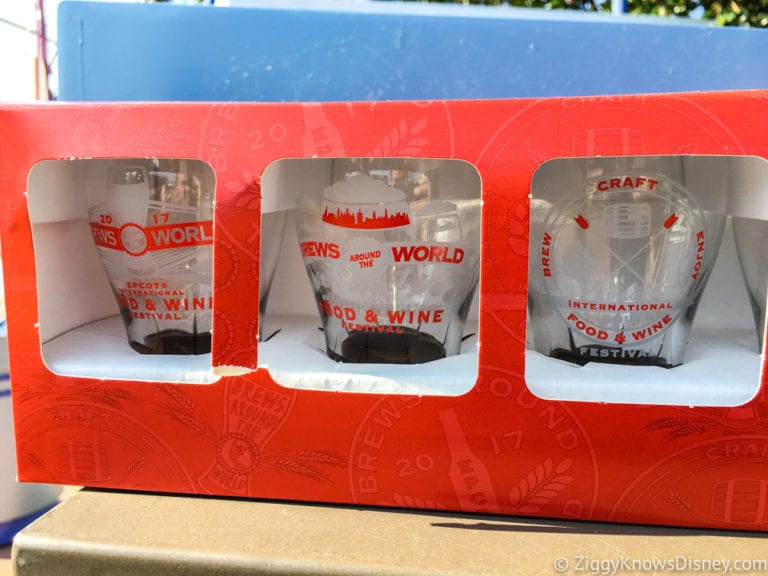 These mugs are classy, except for the rat on them: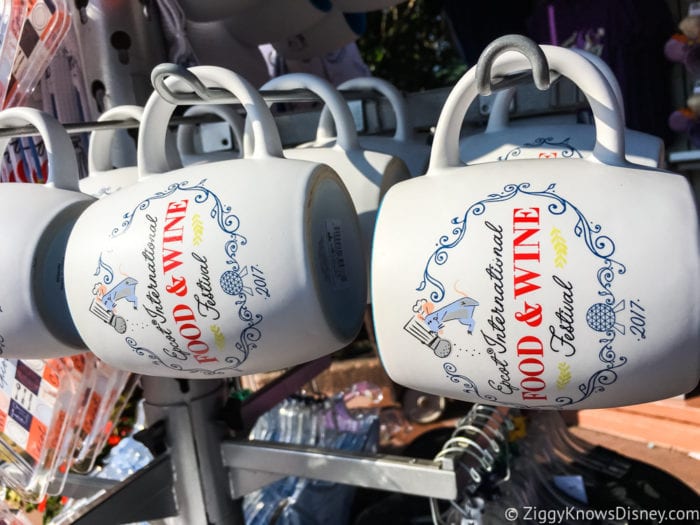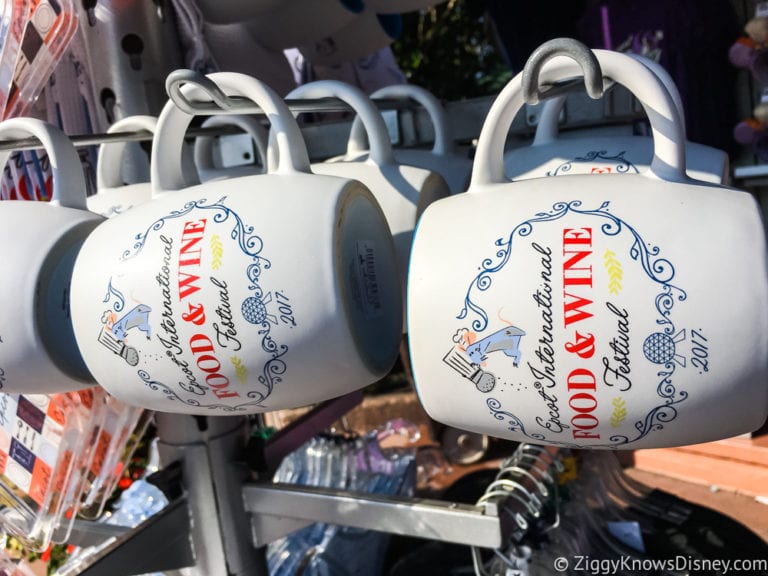 Seems like Disney is embracing Remy coming to Epcot on the Ratatouille attraction in France: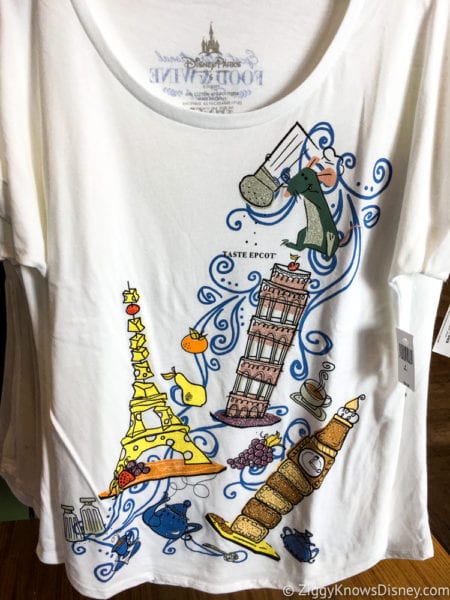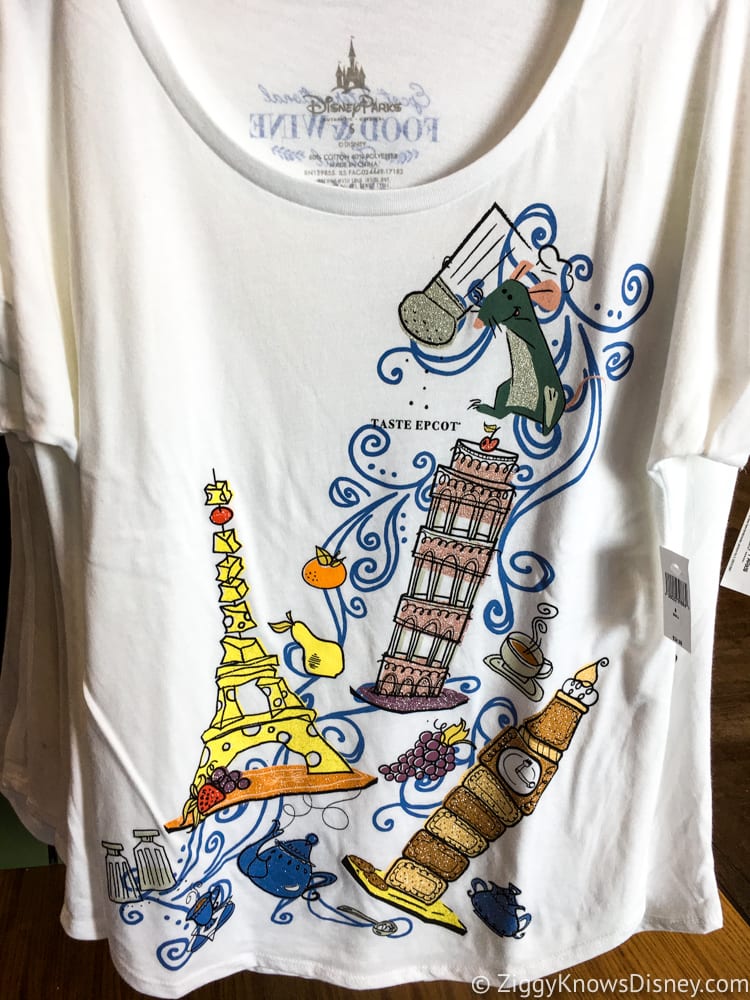 Ok, last stop, on to the Port of Entry Store in World Showcase Plaza: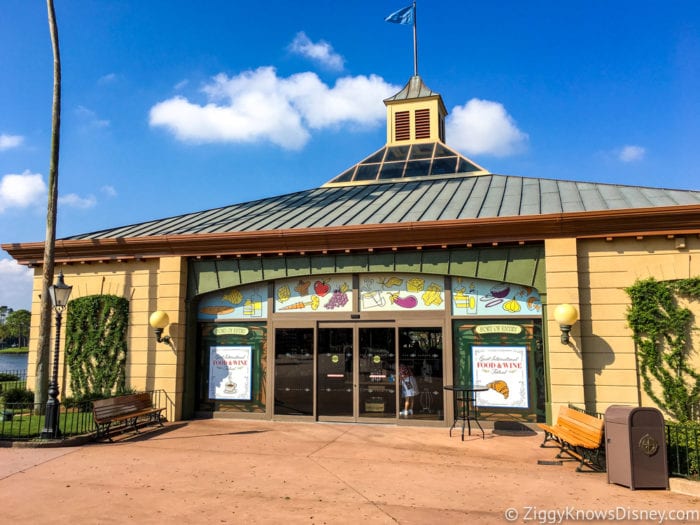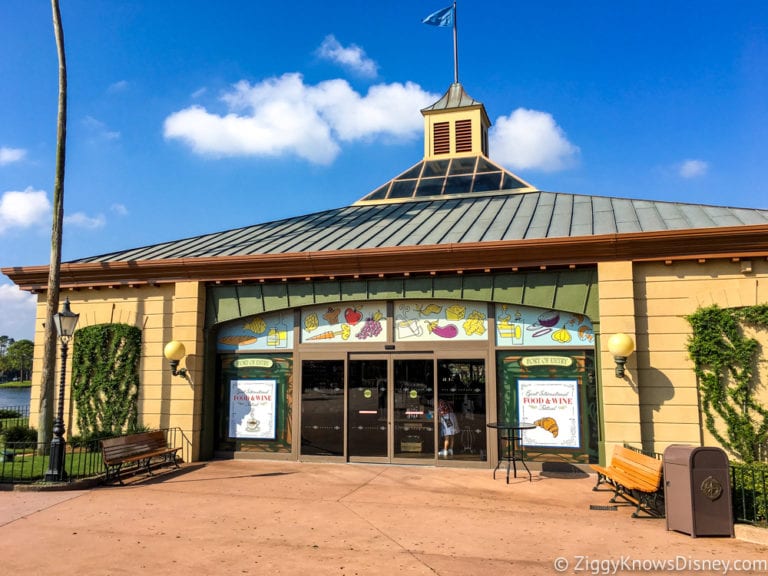 This is a really beautiful store which has just about everything in the way of Epcot Food and Wine merchandise and more…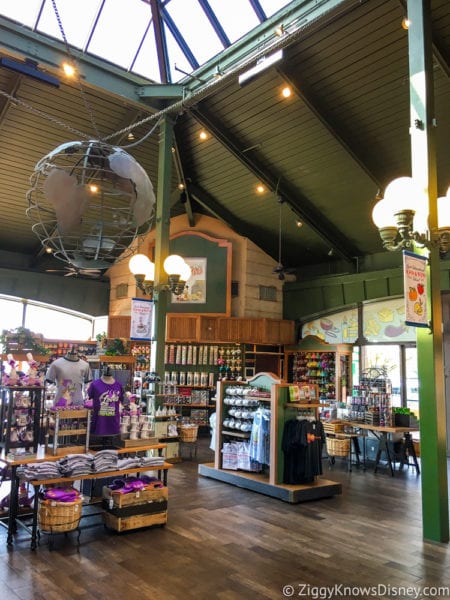 Here are some convenient Plastic Wine Glasses you can carry with you around the world: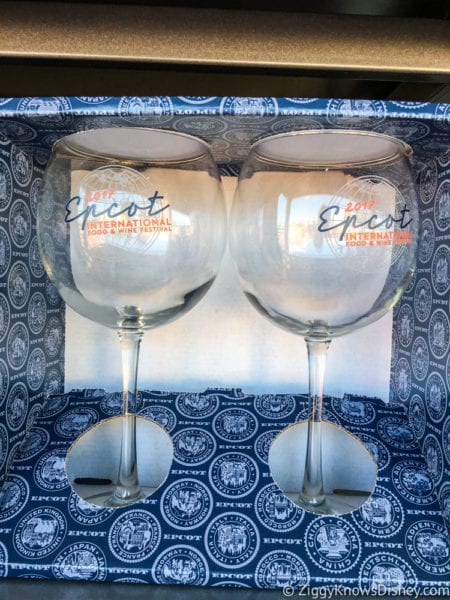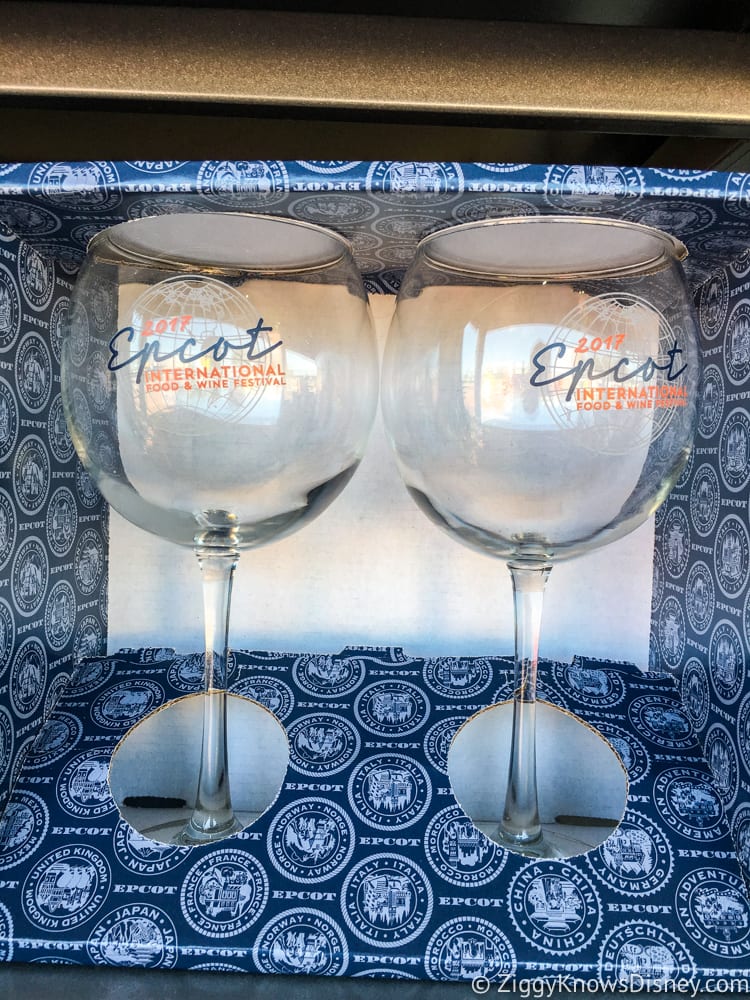 more Plastic Glasses for Champagne: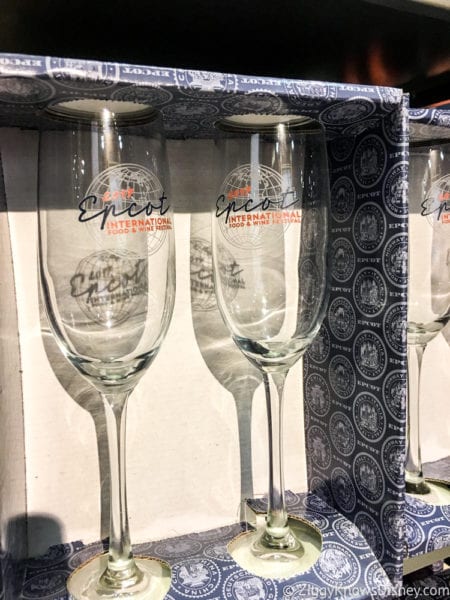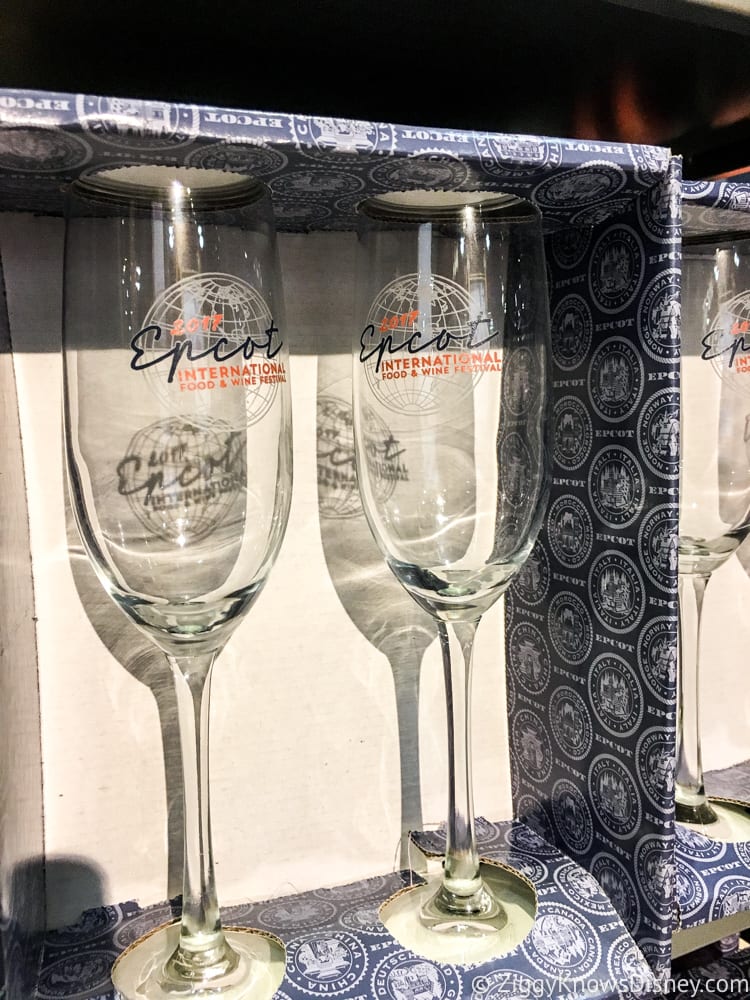 Another Food and Wine Shirt: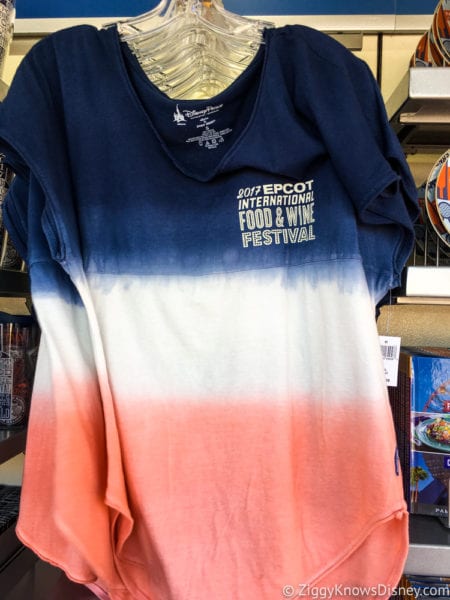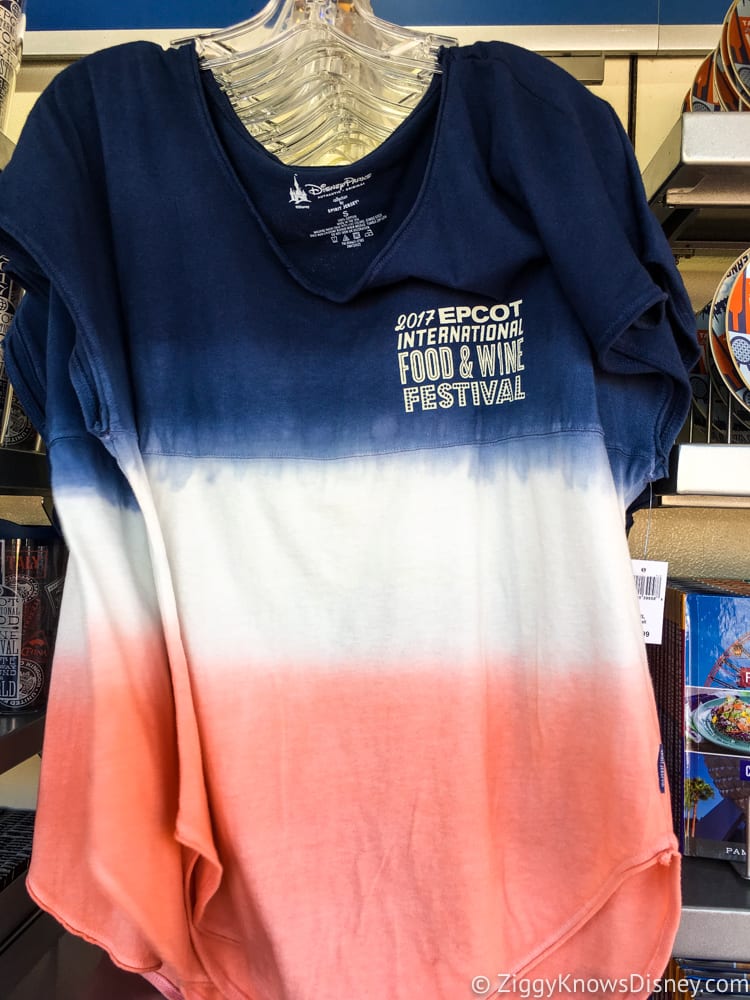 And nothing is cuter than this Figment Plush: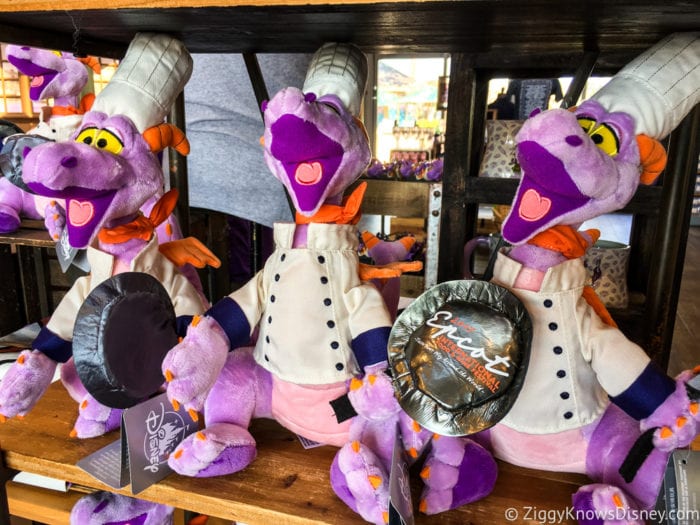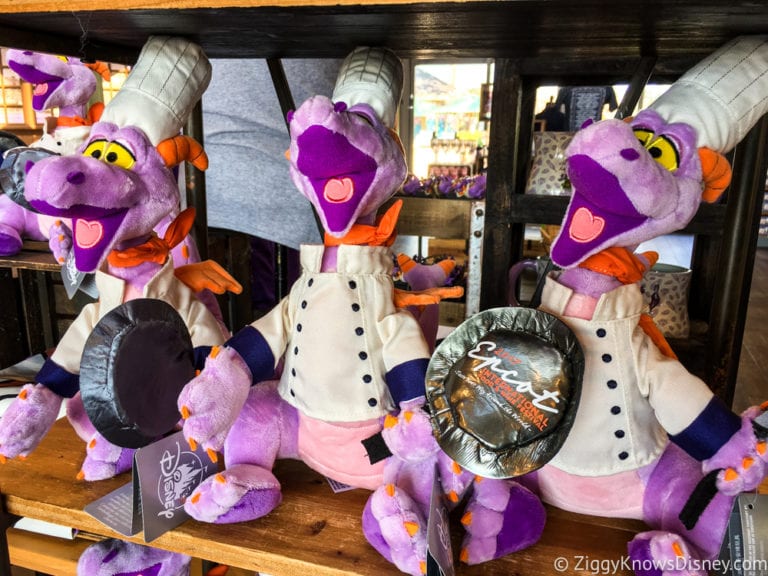 Those are the highlights of the 2017 Food and Wine Merchandise. Lots of great stuff and you still have a few weeks to find it in Epcot. If you can't get to Epcot then you can find most of the merchandise online at ShopDisney.com
Happy Shopping! 🙂
This is the place to be for the 2017 Epcot Food and Wine Coverage, so take a look at my Food and Wine Info Page with links to Food and Wine Tips and Tricks, Full Menus, Reviews, Best NEW Dishes, Top 10 Dishes, Top 10 Booths and more… I want to make sure you have the best time possible during your visit and that you know exactly what to get! Stay tuned for more and have a great time!
Your Thoughts:
I want to know what you think about the 2017 Epcot Food and Wine Merchandise. What's your favorite item this year? What did you buy? Let us know in the comments section below!
If you enjoyed this article, as always I appreciate it if you'd share it with others via social media. I work hard at making this website into a useful resource for you and your family to plan your visit to Walt Disney World, and I hope it can help you! Thanks 🙂