This morning we got a chance to walk around Disney's Hollywood Studios and see what's new. There is a lot going on in the Photo Report. Toy Story Land is just 2 days from opening with some media members already having access so we take a look at the last minute preparations for that as well as part of the new Toy Story Midway Mania queue. We also look at progress on the Disney Skyliner here, Star Wars Land and we talk about the Galaxy's Edge models coming to Walt Disney Presents.
Let's take a look:
Arriving in the Hollywood Studios parking lot you can see the Disney Skyliner towers throughout the parking lot:
Here's the latest on the Disney Skyliner station in Hollywood Studios: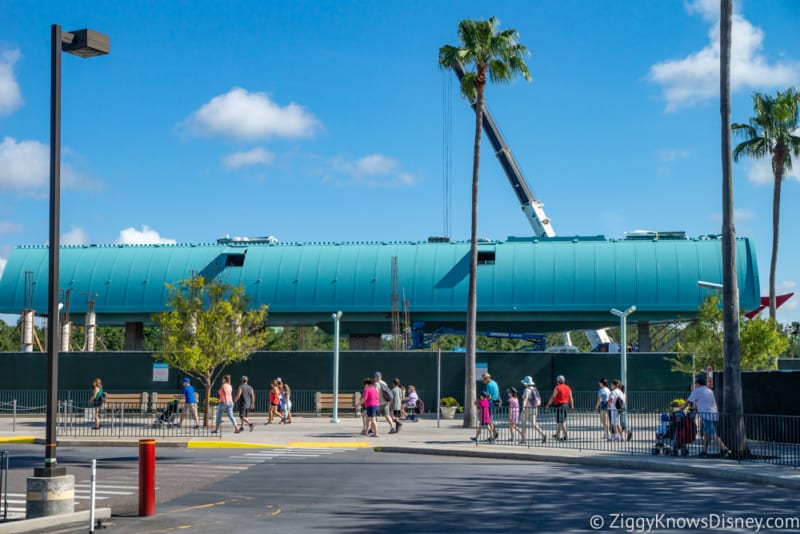 The roof paneling has been totally completed: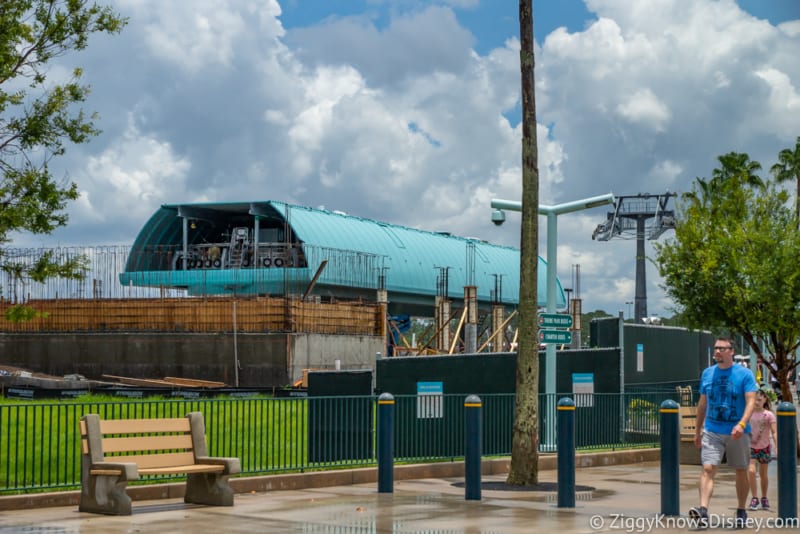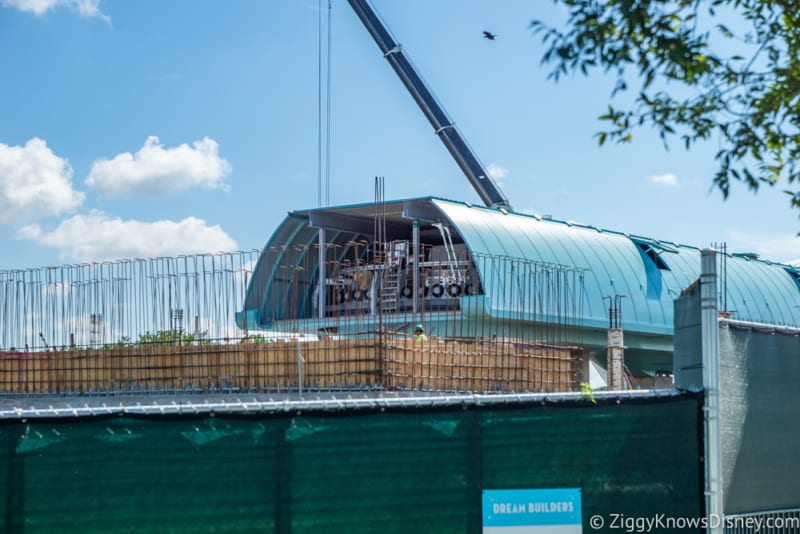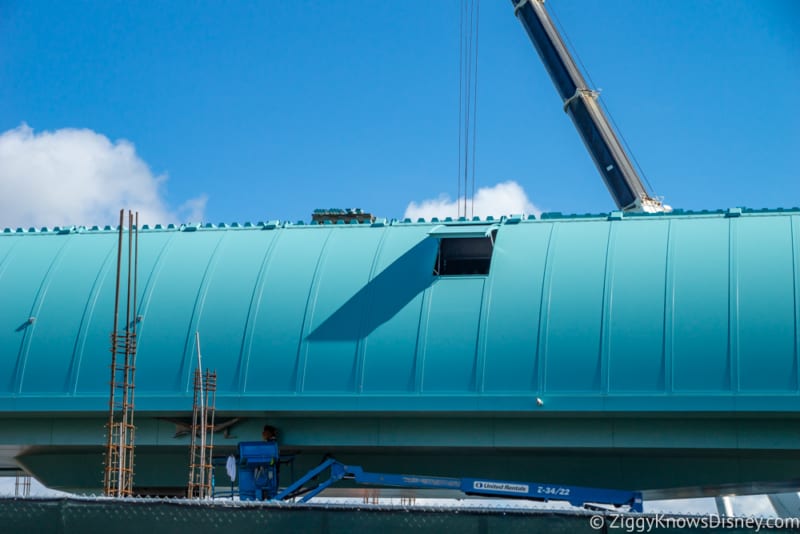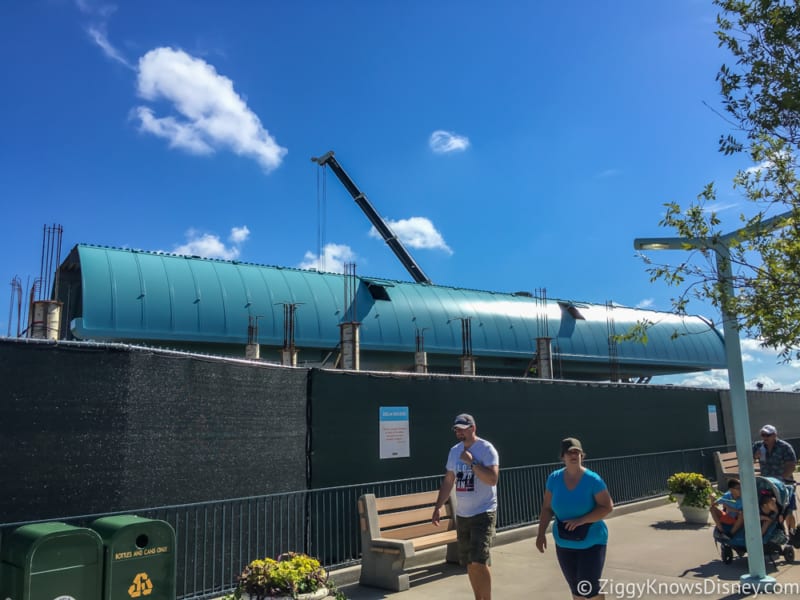 Let's go in: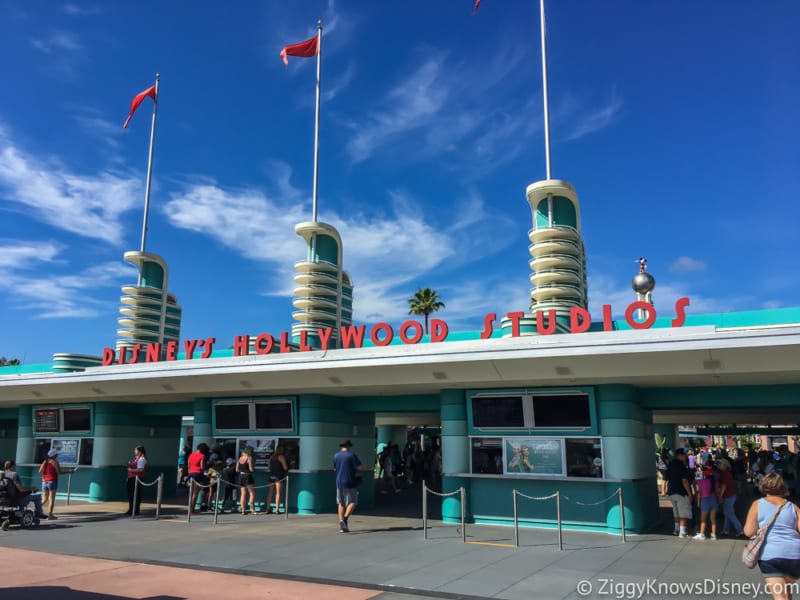 Pretty busy day, but won't be even close to what's coming Saturday: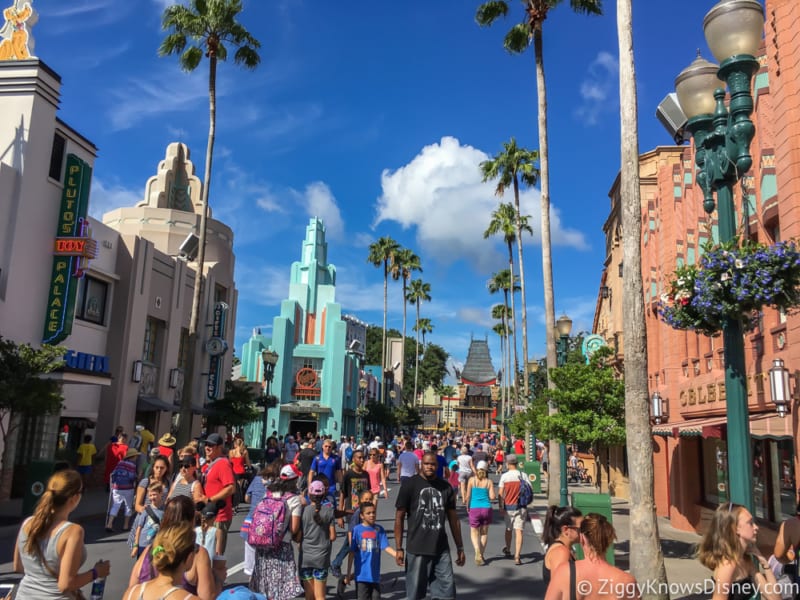 The Toy Story Land merchandise is coming to the Beverly Sunset store on Sunset Blvd, but the doors are still closed till Saturday: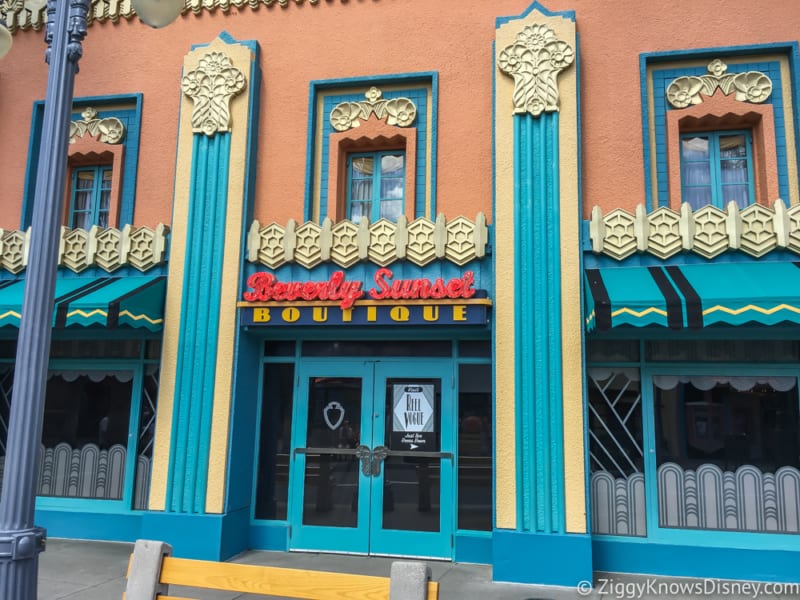 It will be connected with Reel Vogue forming one big store: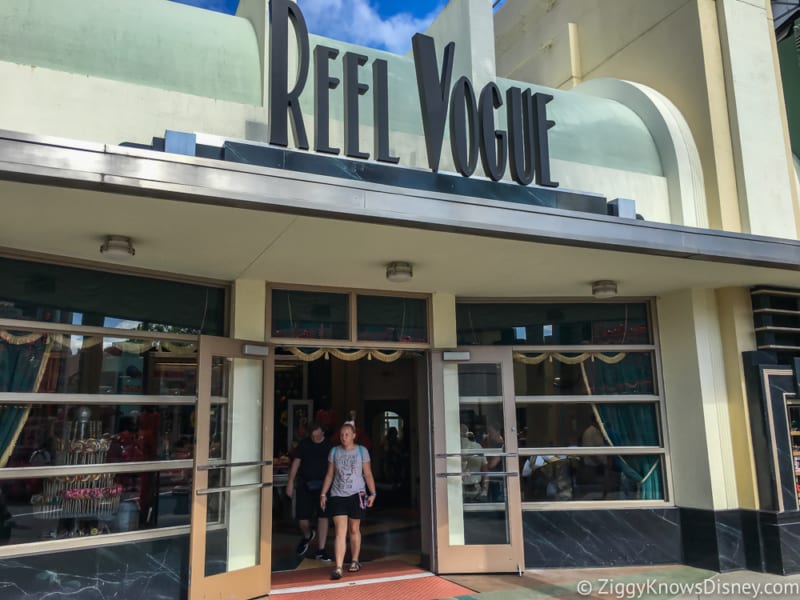 It will have all Pixar merchandise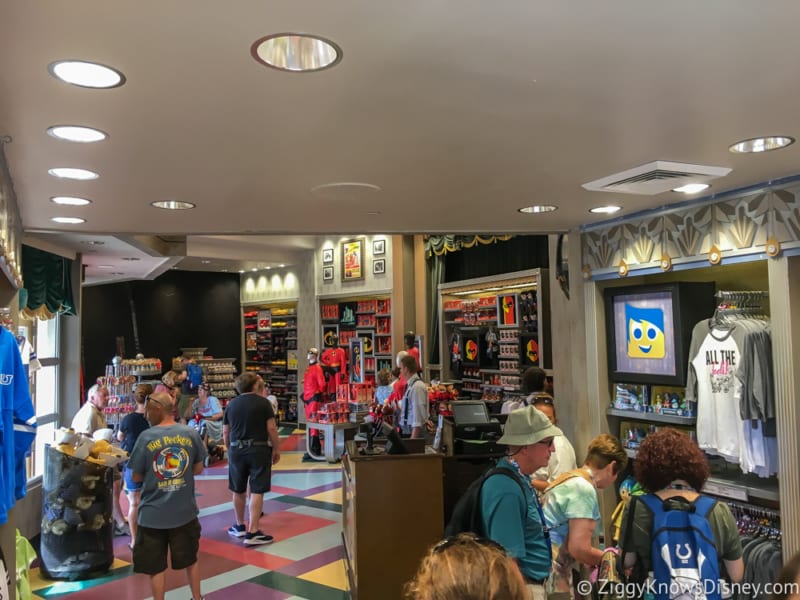 All the new stuff is behind the curtain: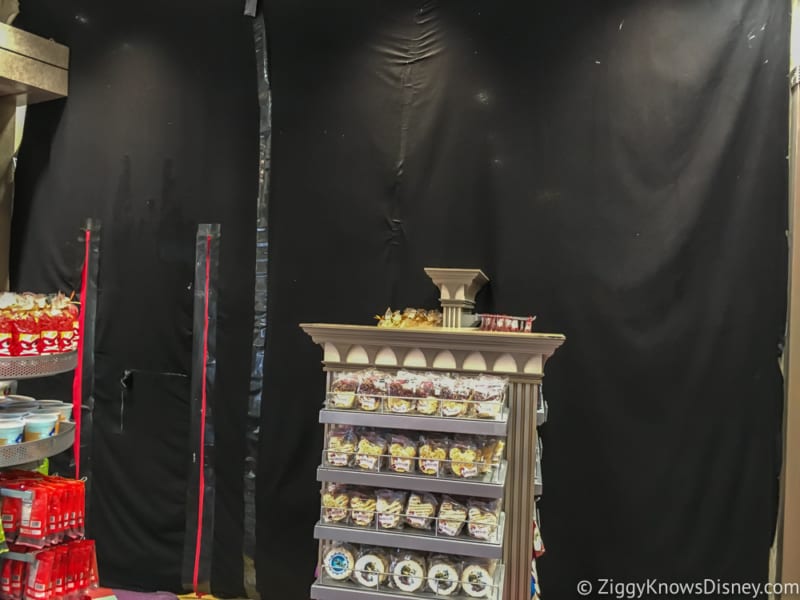 Here is some older Toy Story merchandise already out: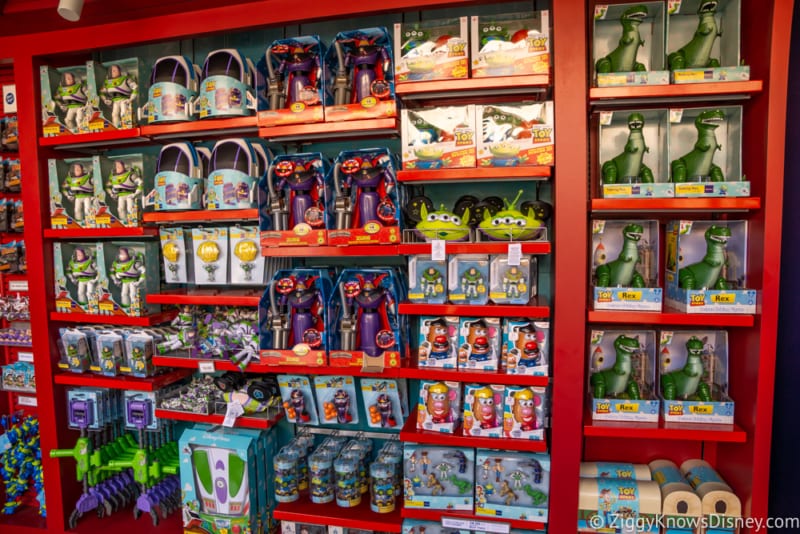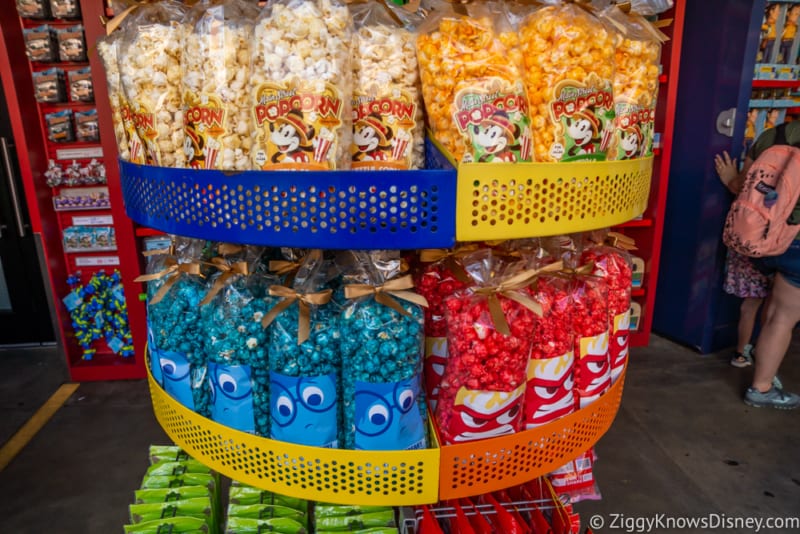 The little green alien Starbucks mugs are so cute!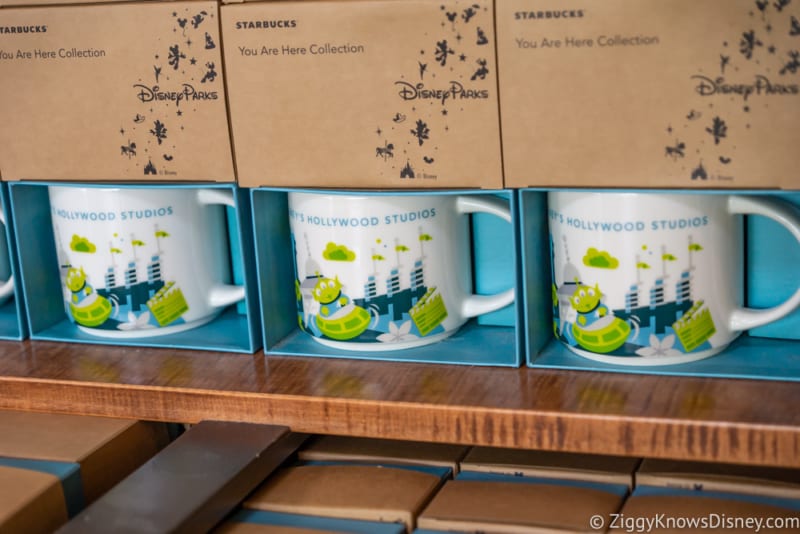 Let's head over to Toy Story Land!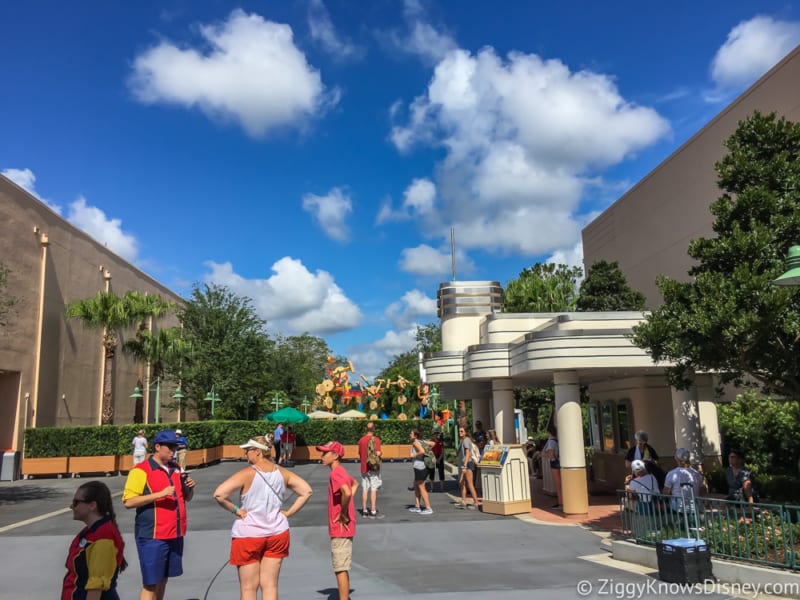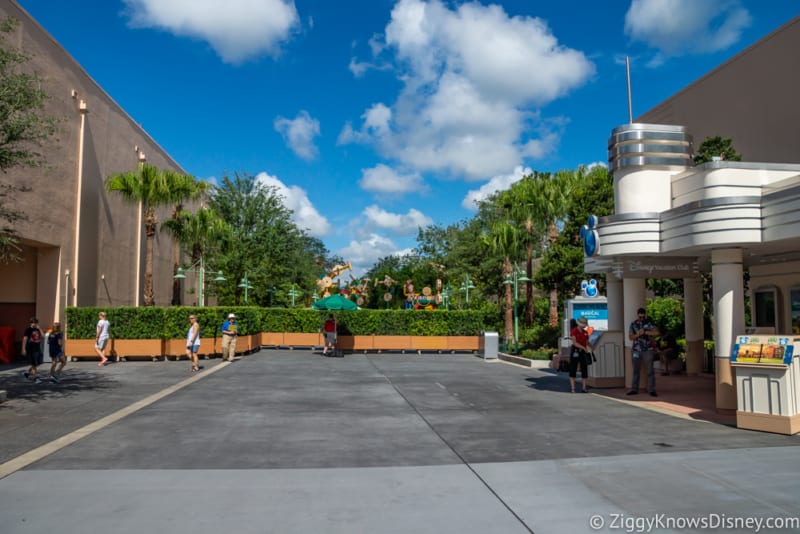 Today is a media access day so many members of the media were coming and going to check everything out. Unfortunately it was super limited and we had to just watch from afar..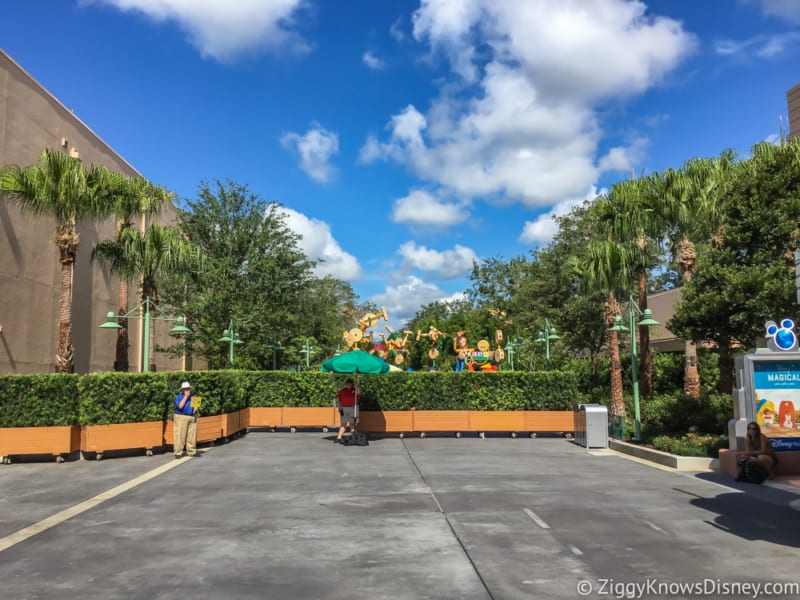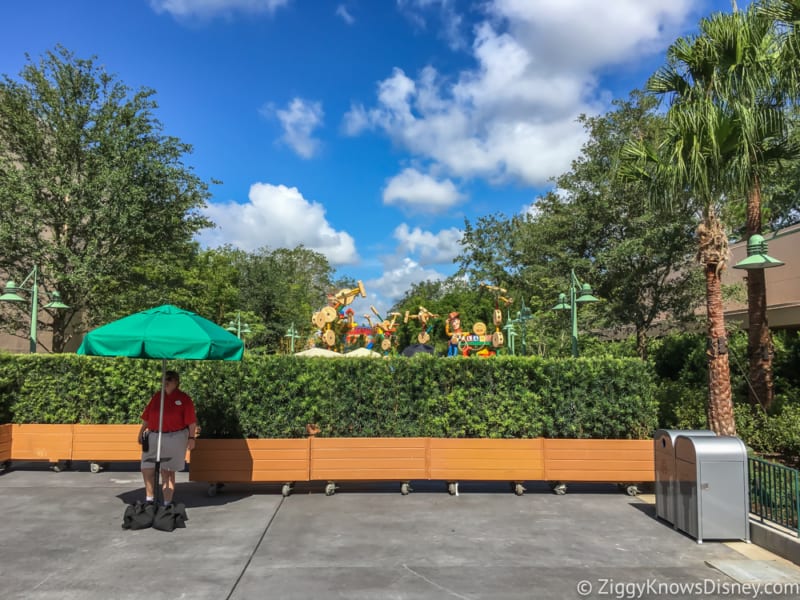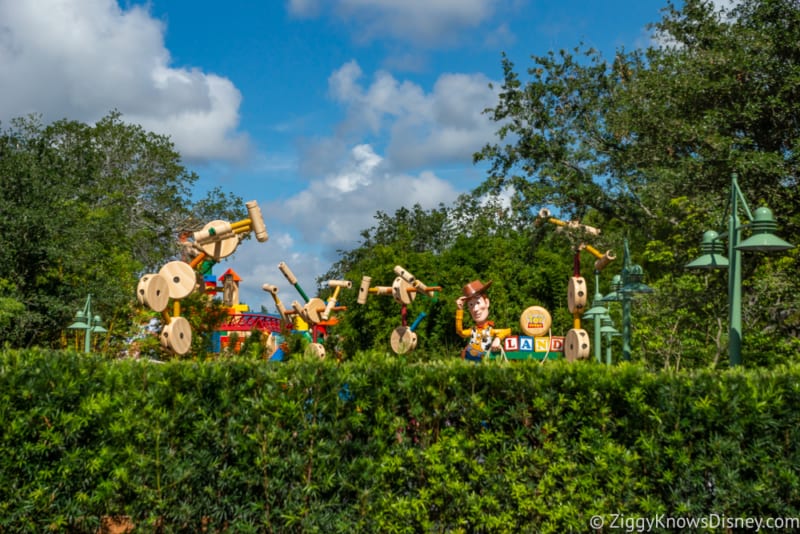 DVC booth right next to the Toy Story Land entrance?? This will give everyone who is stuck in line for 4 hours to get in something to do…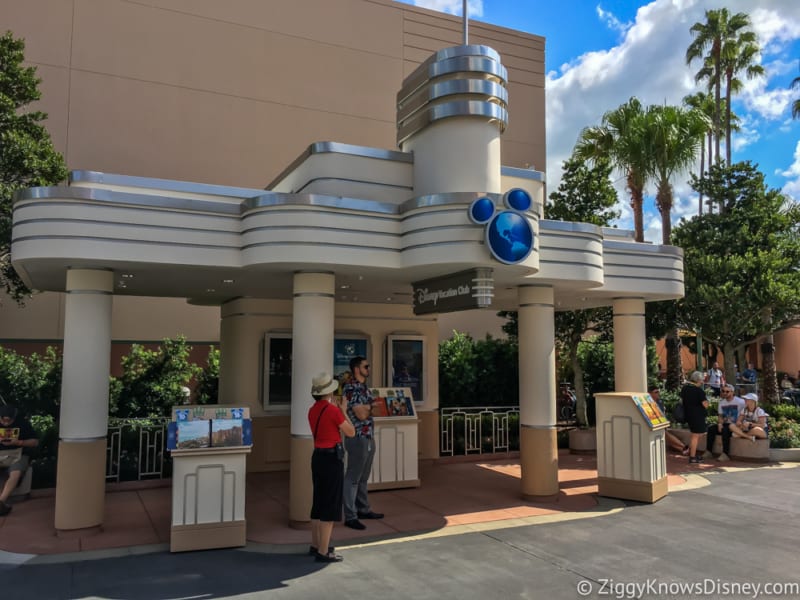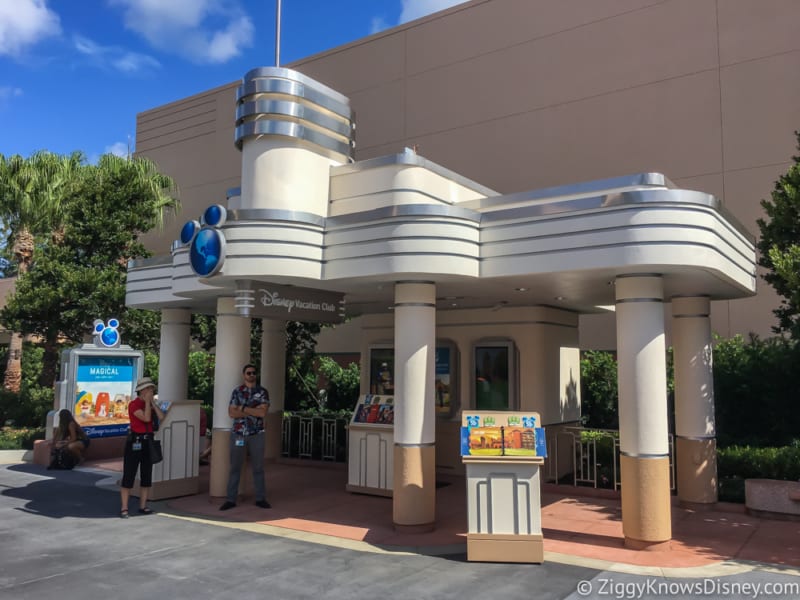 As you know Pixar Place is going to be closed down once Toy Story Land opens. I tried getting cast members to confirm it would be closed starting Saturday but they said they didn't know, nor do they know what it's going to become in the long run…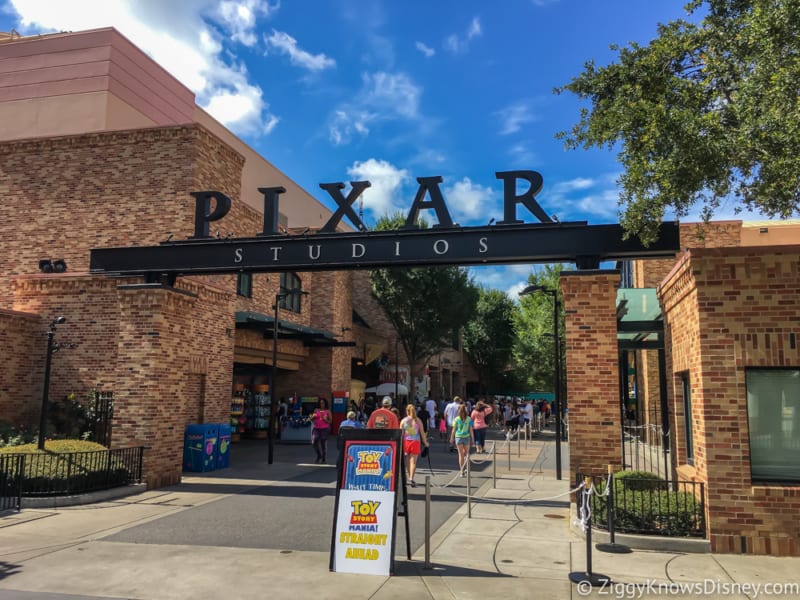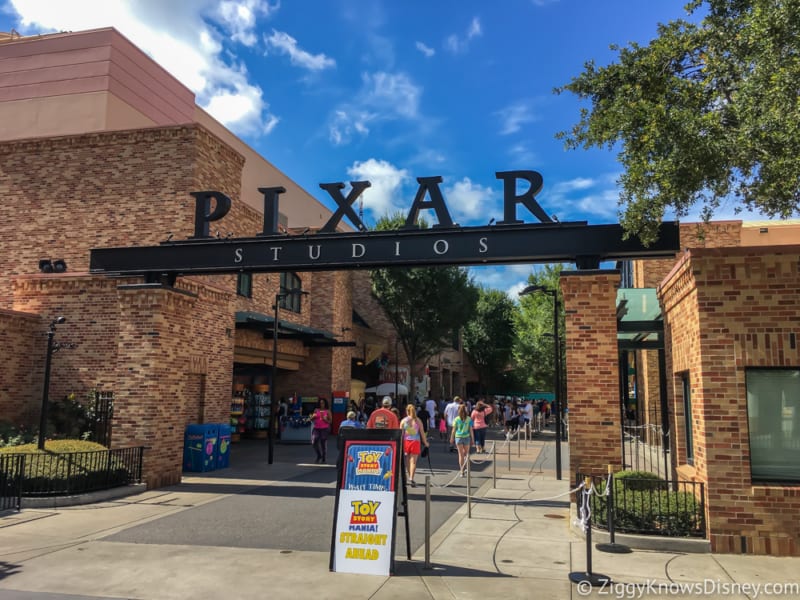 We do know that Toy Story Midway Mania is getting a new queue inside Toy Story Land and this old one is going to be closed up: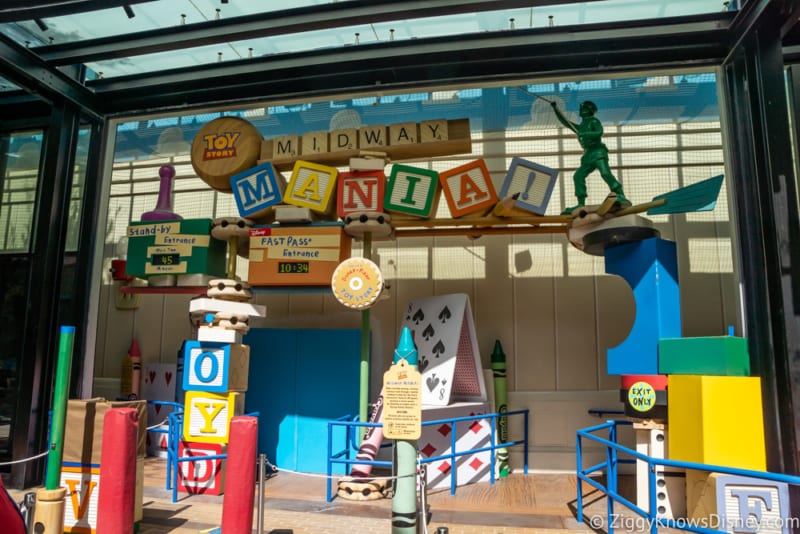 They were re-routing the crowds waiting for Midway Mania all around Pixar Place: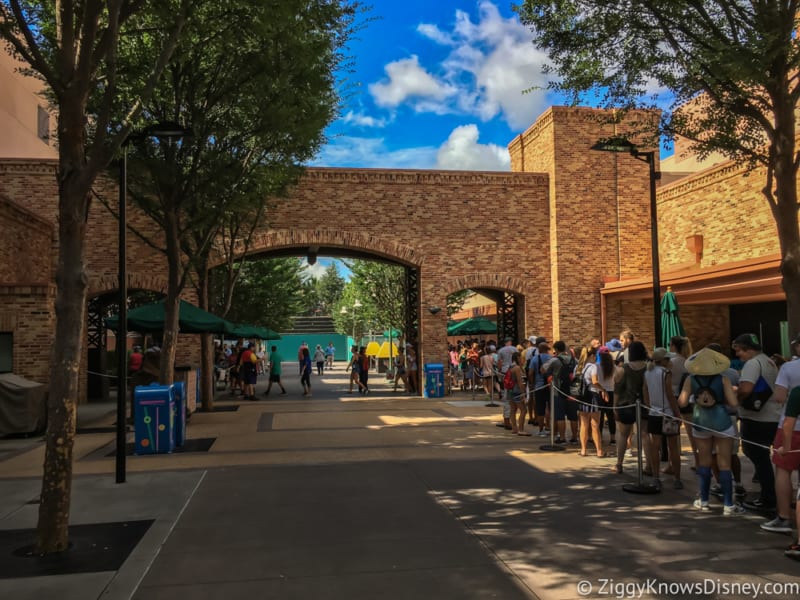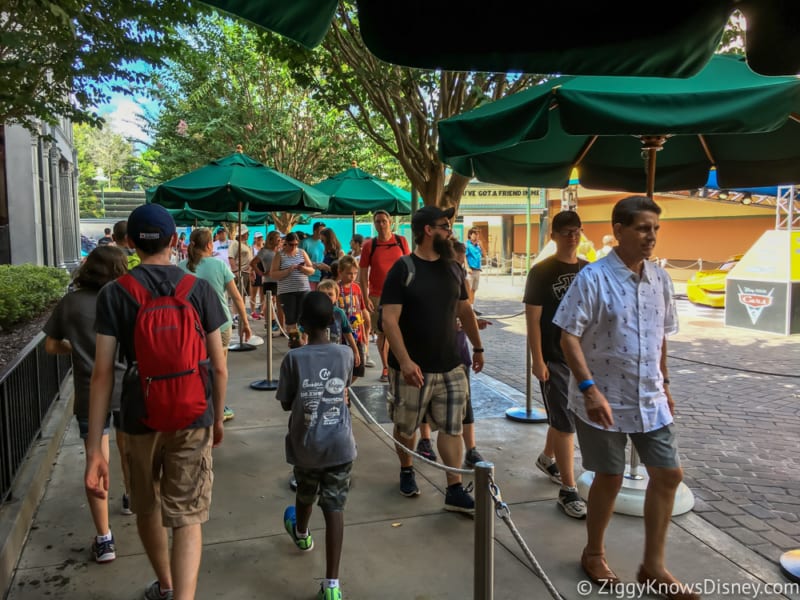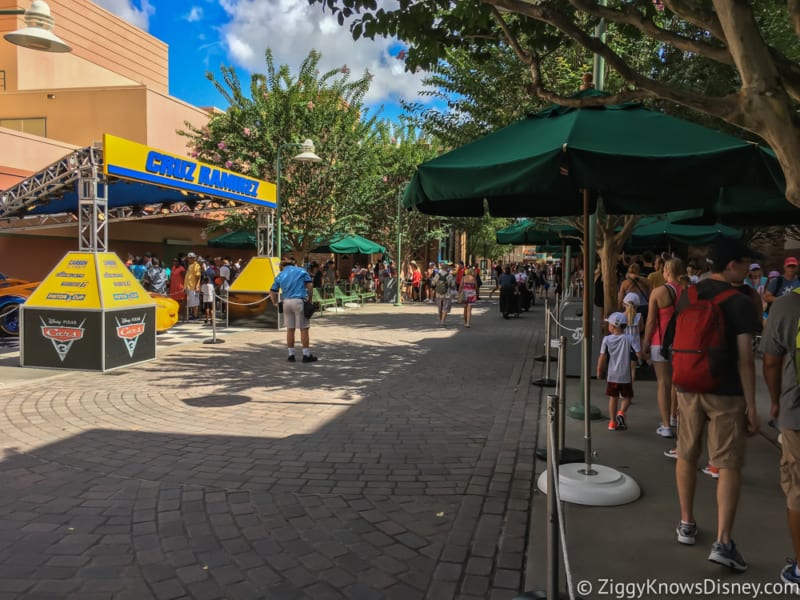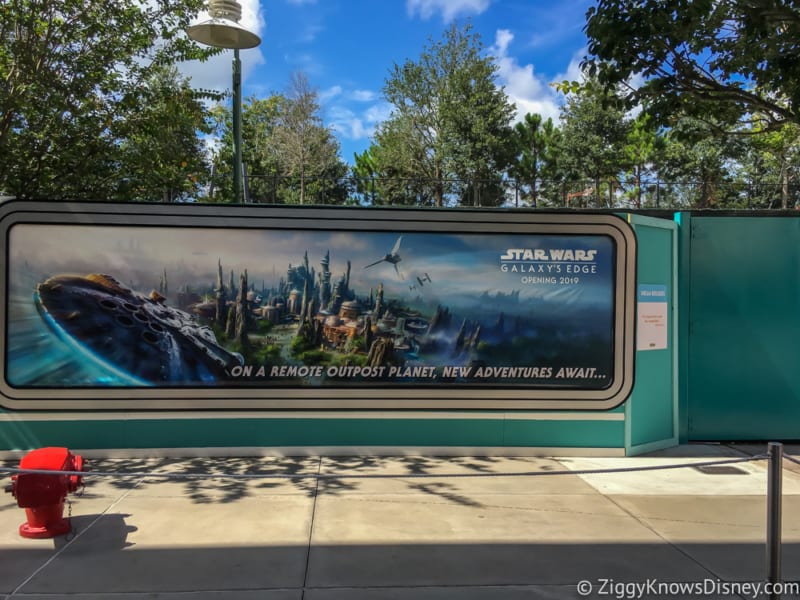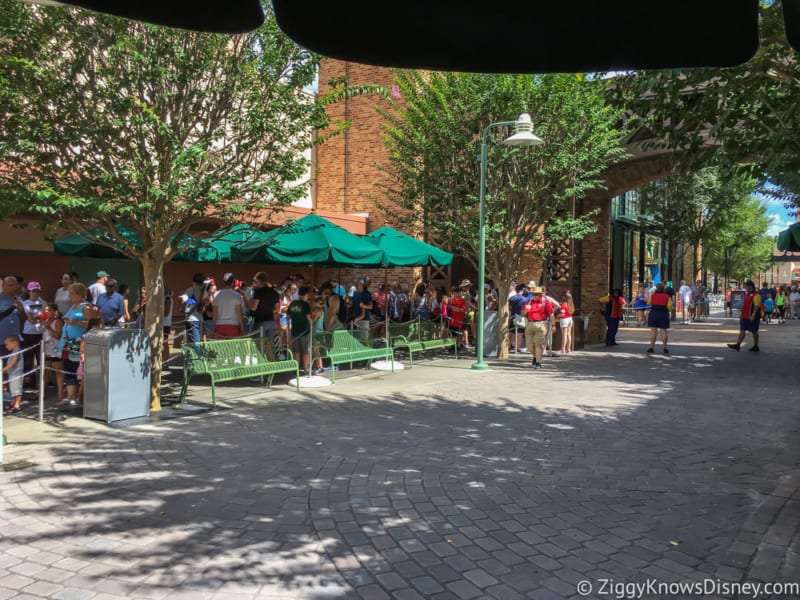 We finally got in and got to see a part of the new queue. This room will take guests from the new queue and then split them off here between the different tracks…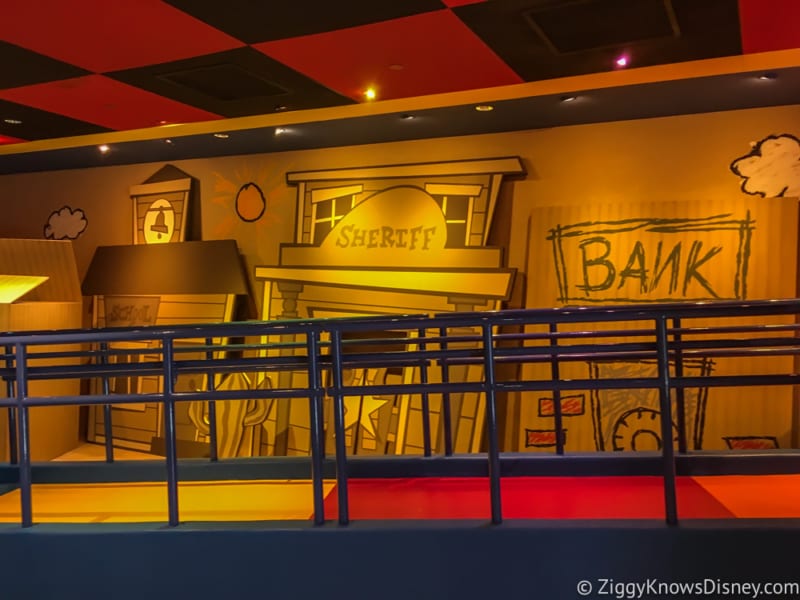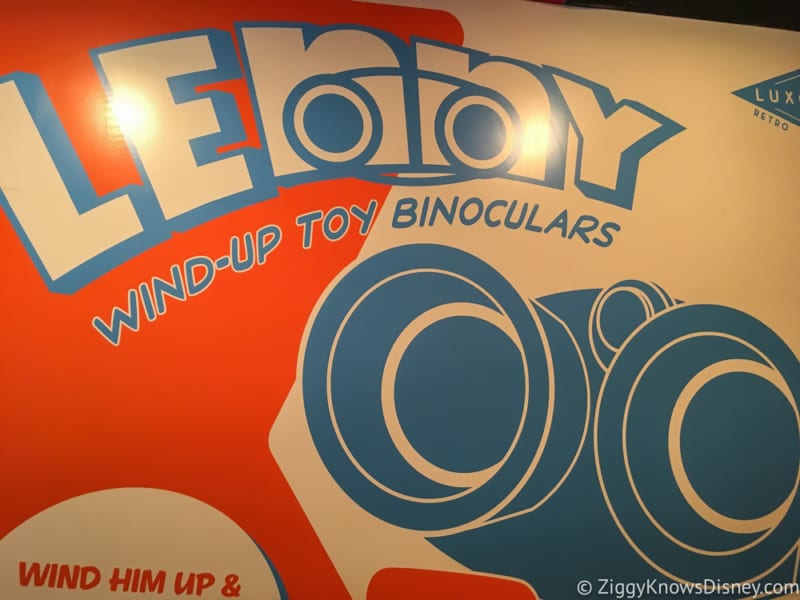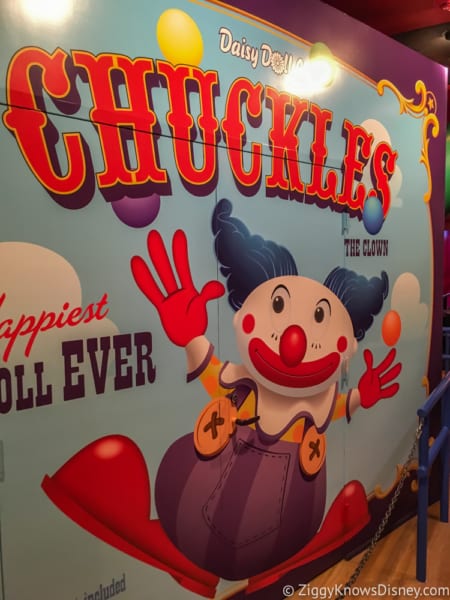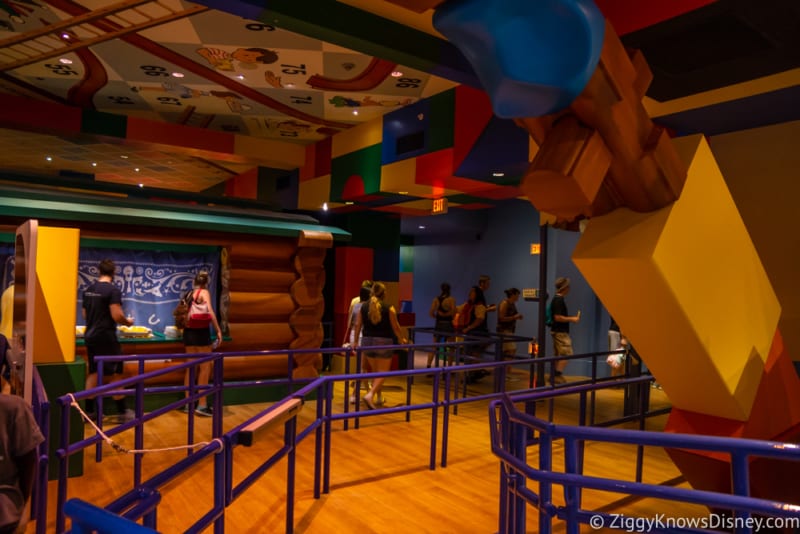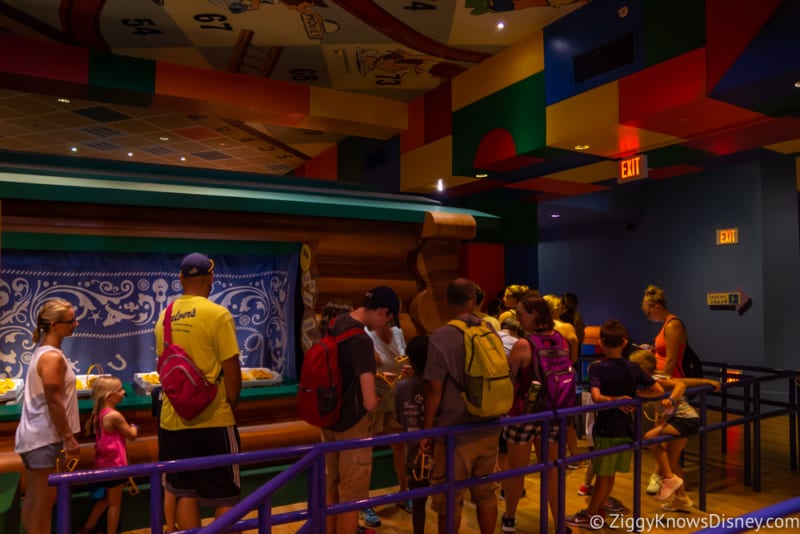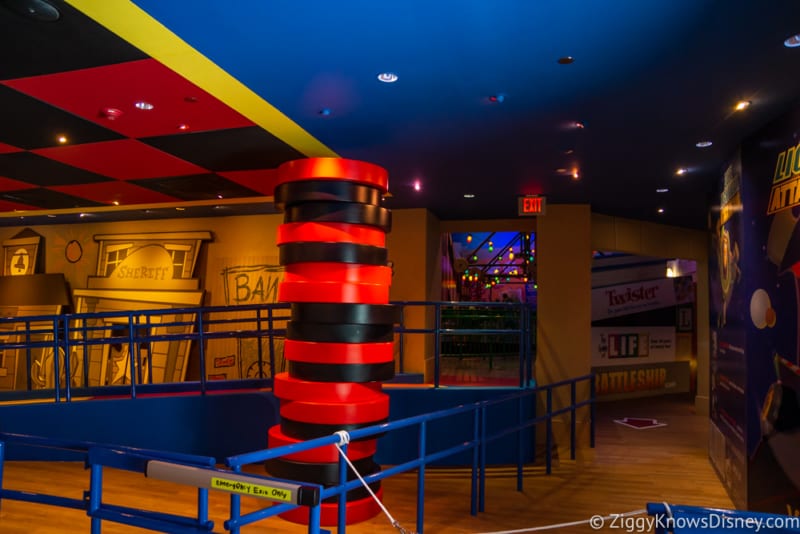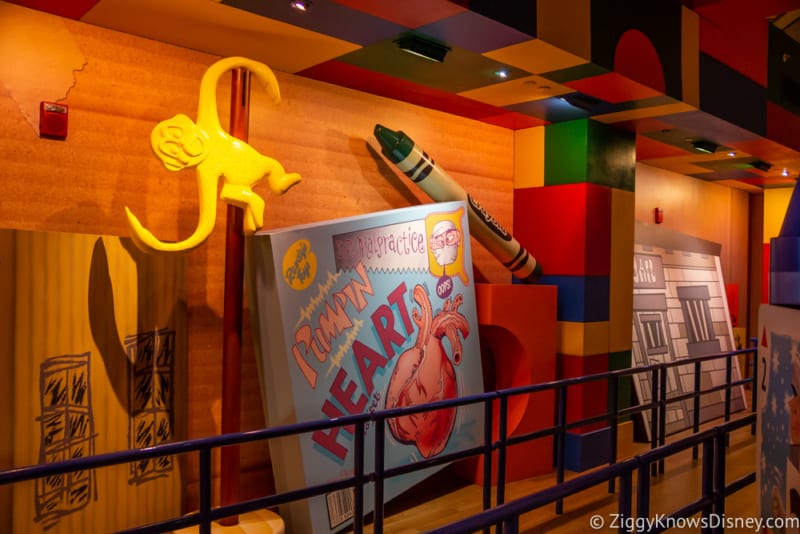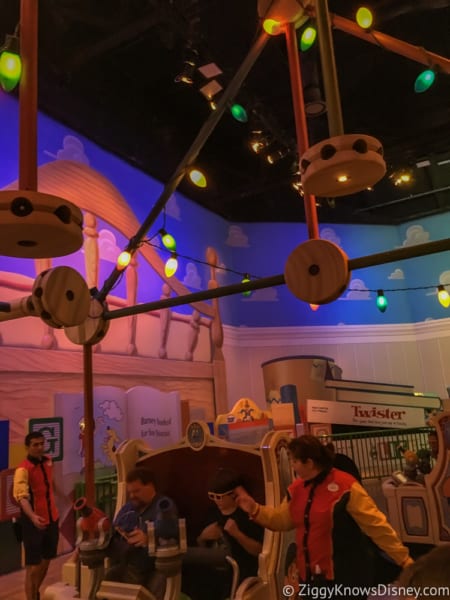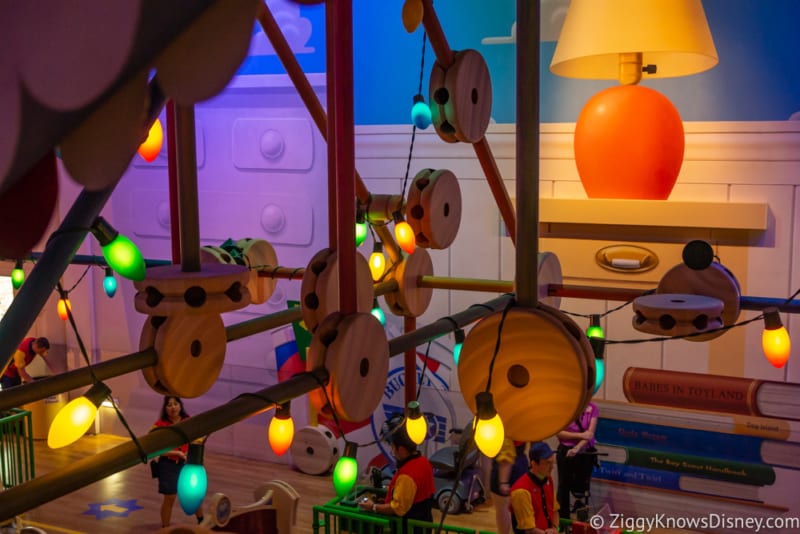 Once we finished up in Toy Story Midway Mania we got a chance to look at Walt Disney Presents…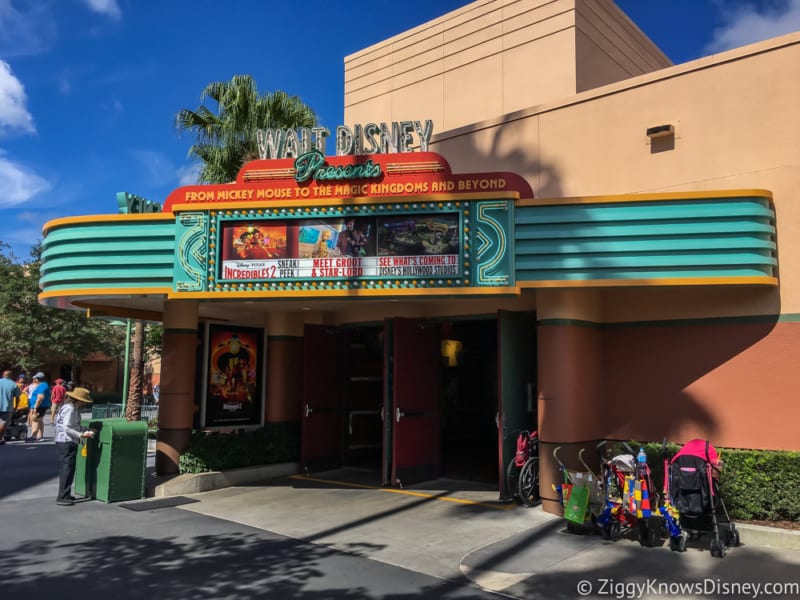 As you may know inside are to huge display windows which formerly held the Toy Story Land model and part of the Star Wars Galaxy's Edge model. Both came on display in September. Cast Members have confirmed to me that both windows will now be used for Star Wars Galaxy's Edge displays. The big window can hold 5 or 6 pieces of the giant 51 piece model that was on display at D23 Expo. So we won't get the whole thing but at least part of it or a scaled-down version…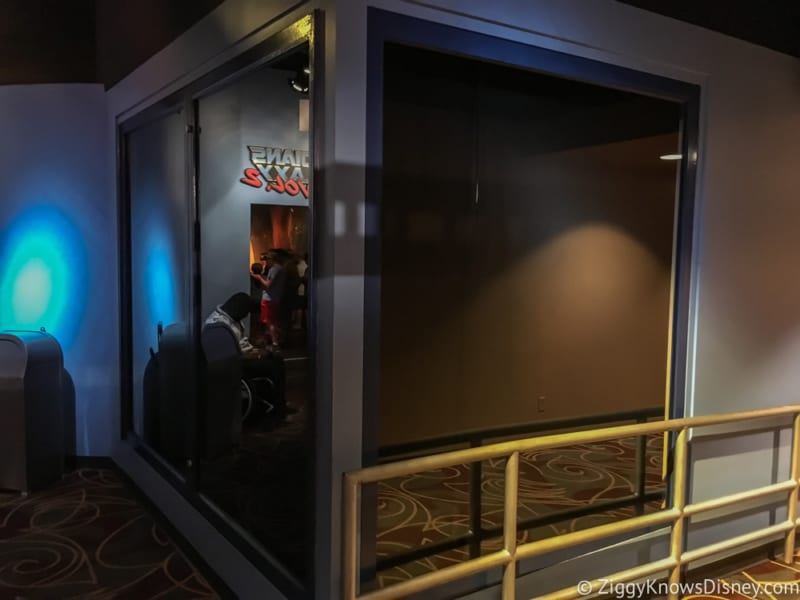 Over at the main entrance to Star Wars Galaxy's Edge everything is pretty quiet. Here is the tunnel that will transport guests to Batuu…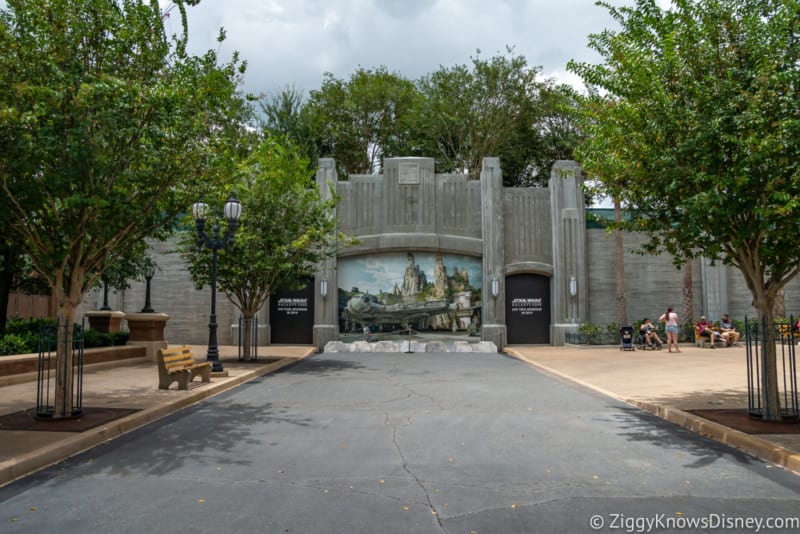 You can't see anything from Galaxy's Edge anymore from this side and Disney has done a great job filling in the backdrop with trees blocking the attractions in Galaxy's Edge and keeping the ambiance right…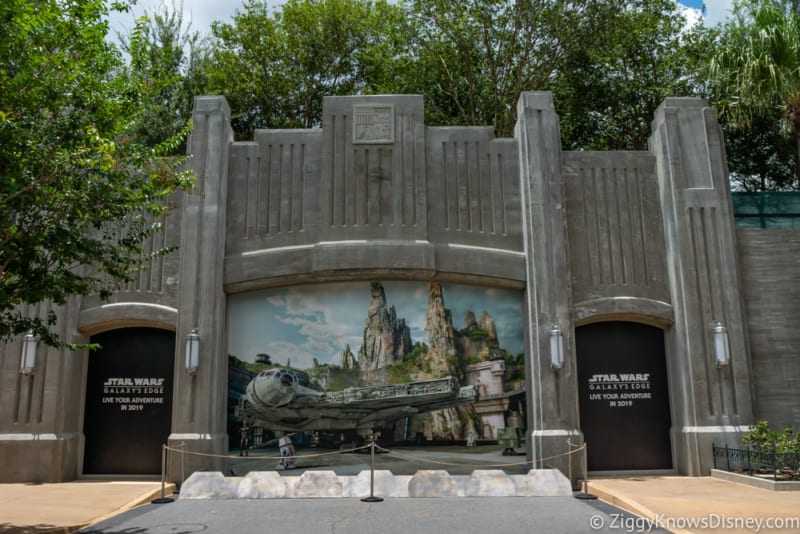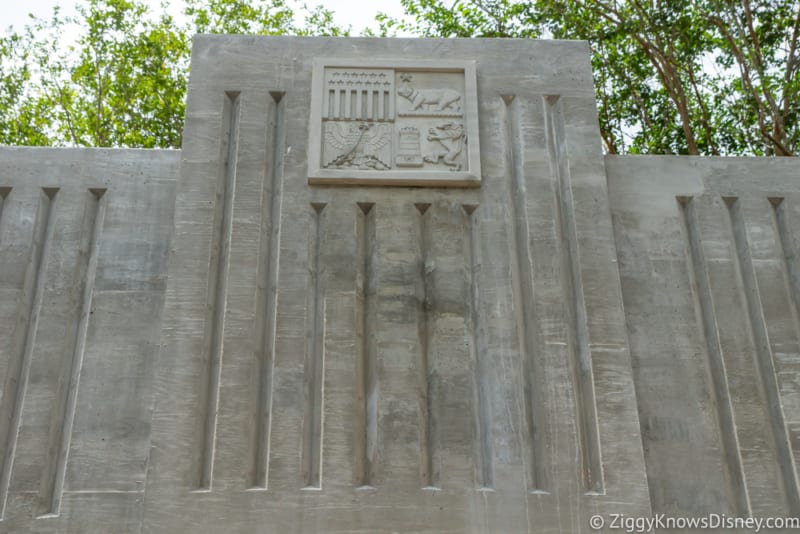 I love seeing the Miss Piggy Statue back up and running!!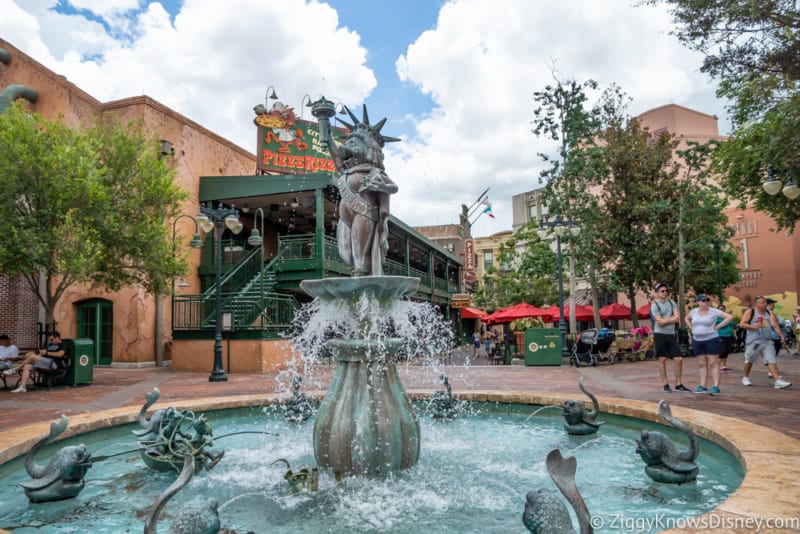 It's gonna storm so let's get outta here!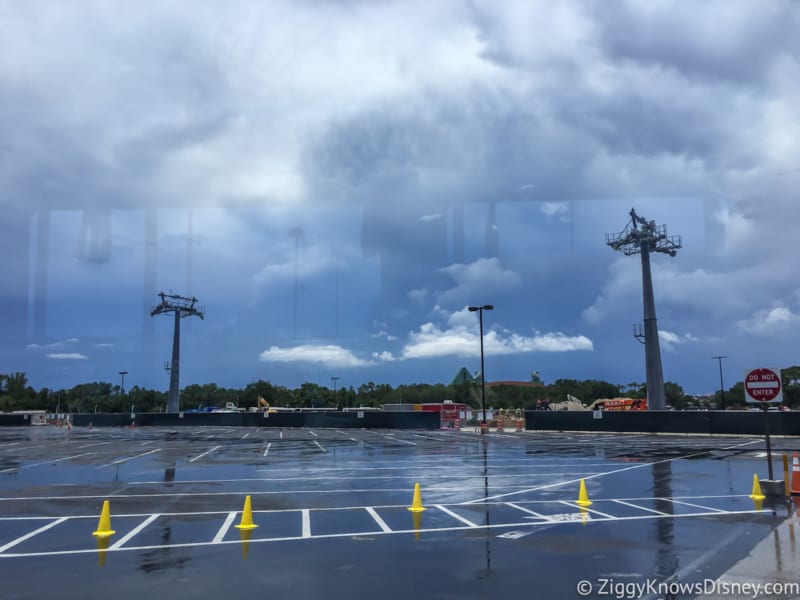 That was my latest Photo Report for Hollywood Studios. Stay tuned over the next few days as there will be lots to report on from Hollywood Studios, including the opening of Toy Story Land. You can follow all the news for Toy Story Land right here as we'll be there live! You can even watch the latest drone footage flying over Toy Story Land for some really unique views!
Your Thoughts:
I want to know what you think about my Photo Report for Hollywood Studios
Are you excited for Toy Story Land?
What models would you like to see replace the Toy Story Land one?
Let us know in the comments section below!
If you enjoyed this article, as always I appreciate it if you'd share it with others via social media. I work hard at making this website into a useful resource for you and your family to plan your visit to the Disney Parks and I hope it can help you! Thanks 🙂