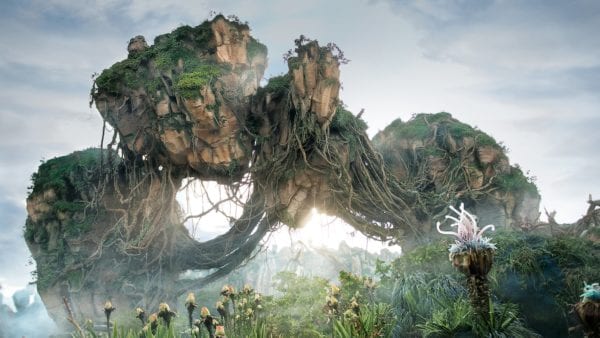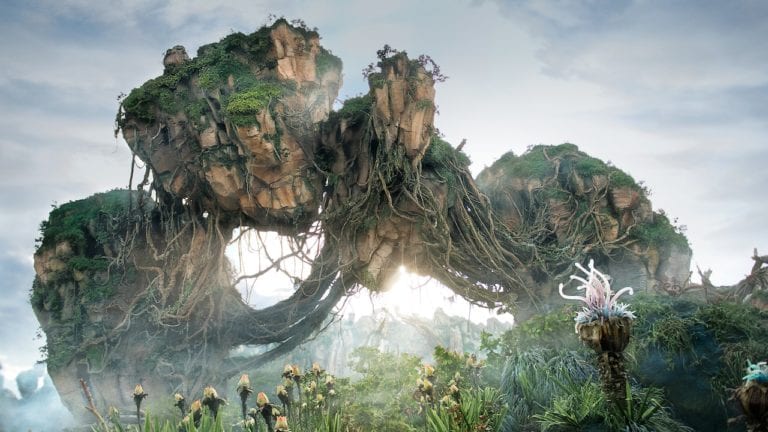 Disney just released some new info on the Pandora: The World of Avatar Attraction Height Requirements and FastPass+ Info. This comes on top of some new information about the Pandora Restaurants and menu options. Now as far as the attractions there are 3 of them: Flight to Passage, Na'vi River Journey and
Flight of Passage: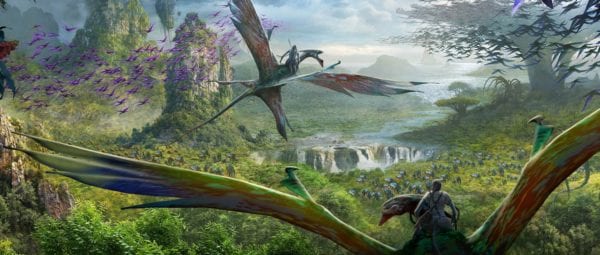 Height Requirements: 44 inches
Ages: Kids, Tweens, Teens, Adults
FastPass+: Yes
Some are saying this will be intense and the 44″ height requirement means it will be a bit more intense that Soarin' which is only 40″. The awesome part is that you get to fly on a "living, breathing" banshee (Disney's version of living anyways), and so you can imagine the feeling flying on the back of one of those as you're going off cliffs and stuff. Therefore some older guests or ones who get scared easily might avoid it. However I don't see this being over the top as Disney has sunk over $1 Billion into Pandora and they won't exclude a majority of guests by making it too crazy.
The official description from Disney goes like this:
"Get a banshee's-eye view of the beauty and grandeur of Pandora on a rite of passage you won't soon forget!
Deep in the heart of the Valley of Mo'ara, discover Avatar Flight of Passage—an all-new expedition that lets interstellar explorers like you climb atop a mountain banshee for a breathtaking, first-person flight over the moon's incredible landscape.
Bonding with a mountain banshee is a crucial step in the life of a Na'vi hunter—and flying on the back of one of these powerful winged creatures represents an important rite of passage.
Now, as a visitor to Pandora, you'll finally have the chance to test yourself in a similar way!"
Na'vi River Journey: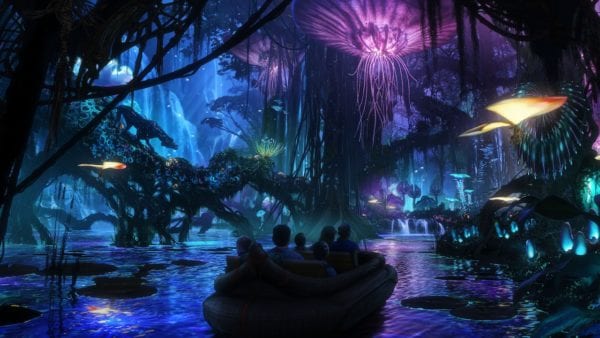 Height Requirements: None
Ages: Everyone
FastPass+: Yes
Here will be the attraction that everyone will be able to do. It's going to be much calmer but just as interesting as Flight of Passage imo, and it uses some insane technology that hasn't been used before in any attractions. The visuals are just incredible and the ride system one that Disney hasn't yet used in its Domestic Parks. Should have a bigger capacity than Flight of Passage and hopefully will be able to handle the huge lines that awaits.
Disney description:
A Family-Friendly Adventure
"Glide down a gentle, mysterious river and feel a sense of wonder as the full beauty of Pandora reveals itself. Located within the Valley of Mo'ara, Na'vi River Journey offers explorers an experience that has to be seen—and heard—to be believed!
As your expedition begins, climb aboard a reed boat and drift downstream. After coasting through a series of caves, and passing by exotic glowing plants and amazing creatures of the rainforest, you'll soon find yourself face-to-face with the Na'vi Shaman of Songs.
The adventure comes to a conclusion as the Shaman demonstrates her deep connection to the life force of Pandora—and sends positive energy out into the forest through the power of her music!"
Valley of Mo'ara:
This is really cool because I guess I wasn't thinking of Pandora and its wildlife to be an attraction but it is. Guests will be able to experience the exotic plants that come to life, explore trails, do wilderness challenges, and more. I'm really hoping you can get up close and even climb the Floating Mountains, if not all the way up at least part of the way! It looks like there will be tour guides as well to show you around Pandora!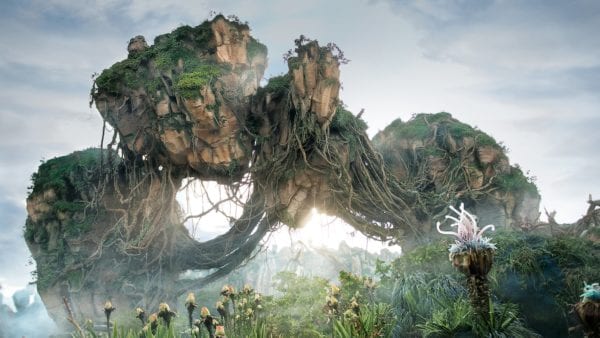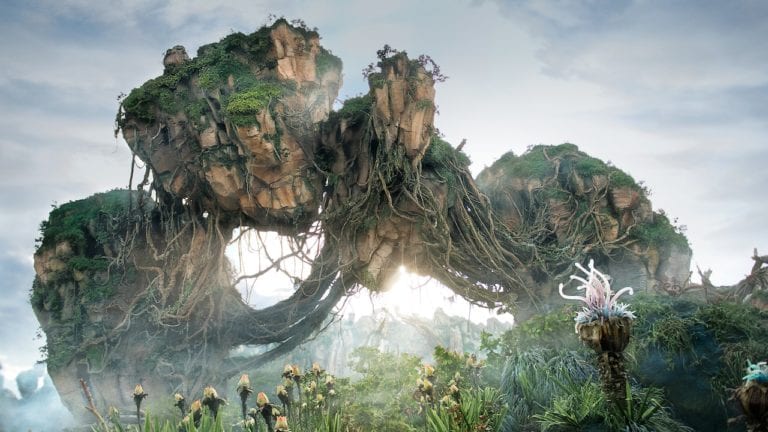 Disney's description:
"Behold A Land That's Beyond Belief
Walk about through the Valley of Mo'ara and get ready to discover a world like no other!
There's more to Pandora than expeditions like Avatar Flight of Passage and Na'vi River Journey… much more! All around its enormous floating mountains, you'll quickly uncover the valley's one-of-a-kind dining and shopping experiences—along with sights, sounds and experiences that include:
Exotic plants that come to life with beautiful bioluminescence each night
A Na'vi-built drum circle, containing instruments playable by all
Na'vi totems and other cultural items found throughout the land
Brand-new Wilderness Explorers challenges and badges to collect
You may even come across tour guides from Alpha Centauri Expeditions (ACE), scientists from the Pandora Conservation Initiative (PCI), or even an eclectic expat or two!"
FastPass+ reservation info is still missing for all attractions. Some are expecting the FastPass+ system to go to a tiered system for the opening of Pandora. While I hope that's not the case, I fear it will be because everyone and their mother will be going for FastPasses on Flight of Passage and Na'vi River Journey and they will be the new "Frozen Ever After" of wait times. When this info comes out I'll let you know.
Your Thoughts:
I want to know what you think about the Pandora: The World of Avatar height requirements and FastPass+ info. Do you think the heights are appropriate? Which attraction are you more looking forward to? Let us know in the comments section below!
If you enjoyed this article, as always I appreciate it if you'd share it with others via social media. I work hard at making this website into a useful resource for you and your family to plan your visit to Walt Disney World, and I hope it can help you! Thanks 🙂
Photo Credit: Disney