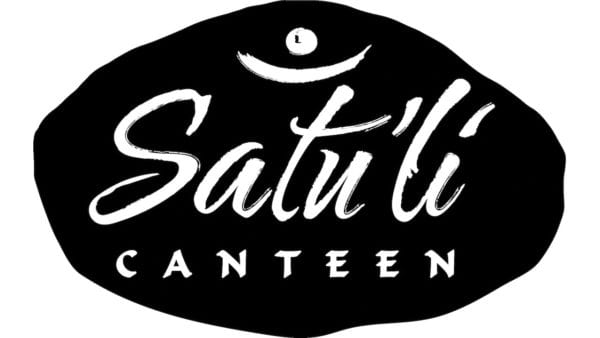 Recently we had a look at the Satu'li Canteen Food Menu in Pandora: The World of Avatar, and it's full of all sorts of innovative yet yummy looking food that you will be able to try once it opens on May 27th. Well besides the Food, we now have a better look at some of the Drinks that will be available at both Satu'li Canteen and Pongu Pongu.
To go along with the "pods" theme in the Satu'li Canteen there will be the Pandoran Sunrise – a non-alcoholic drink with a mix of tropical Juices and Powerade Melon. There's also a souvenir Satu'li Canteen Flute Flask to take home if you want.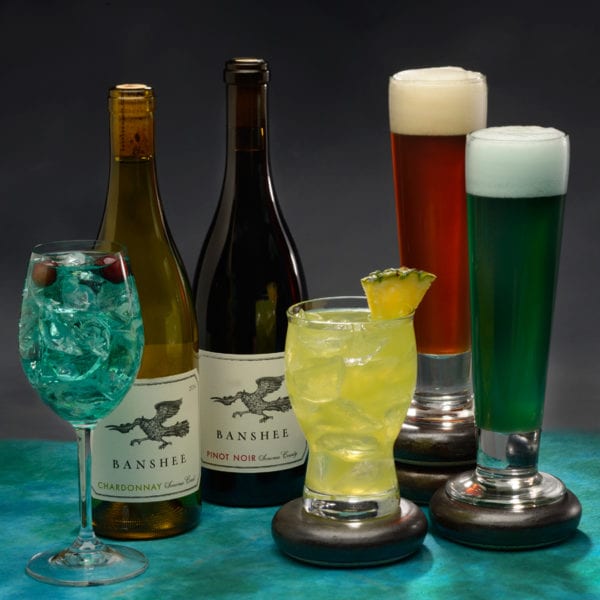 There will also be a nice variety of Wines and Ales.
Wines by the glass include Banshee – from a small Napa Valley winery with a very ironic name! 🙂 There will be Banshee Chardonnay and Banshee Pinot Noir are on the menu by the glass.
One of the Cocktails is the refreshing Dreamwalker Sangria waith a splash Blue Curaçao. I'm a big Sangria guy so this is a must try for me.
Ales include: Hawkes' Grog Ale with a fruity hop character (a taste of apricot and peach, a hint of wheat on the finish), and Mo'ara High Country Ale, a malty amber ale with the aroma of herbal spice hops and tastes of caramel, toffee, and nuts.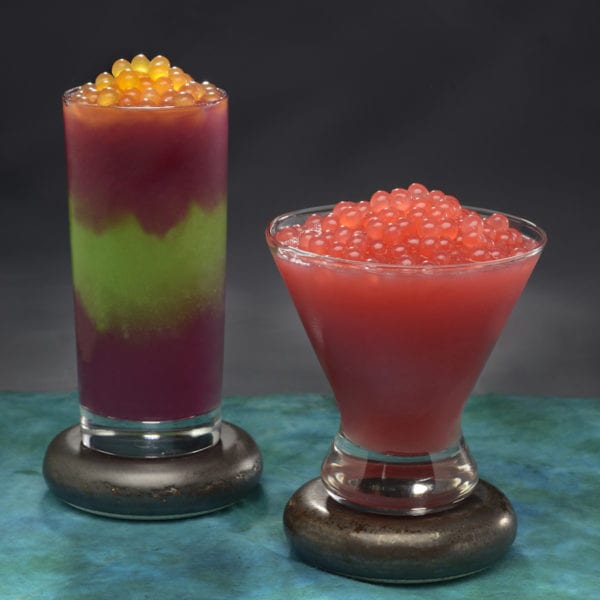 The most striking of the drinks are at Pongu Pongu though. This is a walk-up window where you can order your drinks and enjoy them in the ambiance of Pandora.
The Night Blossom frozen drink is a non-alcoholic mixture of limeade with apple and desert pear flavors topped with passion fruit boba balls (You can also get a souvenir Pongu Pongu mug with a glow cube).
The Mo'ara Frozen Margarita is another frozen drink with Sauza Conmemorativo Añejo Tequila with strawberry and blood orange flavor topped with strawberry boba balls (also available in a souvenir mug).
Pongu Pongu has a nice selection of Ale as well with: the Hawkes' Grog Ale and the Mo'ara High Country Ale are on tap here too, with the option of the souvenir mug.
I can't wait to get over there and try all of them out when Pandora: The World of Avatar opens May 27th.
Your Thoughts:
I want to know what you think about the Pandora The World of Avatar Drinks. What are you most looking forward to trying of the drinks? What else would you like to see? Let us know in the comments section below!
If you enjoyed this article, as always I appreciate it if you'd share it with others via social media. I work hard at making this website into a useful resource for you and your family to plan your visit to Walt Disney World, and I hope it can help you! Thanks 🙂
Photo Credit: Disney Parks Blog