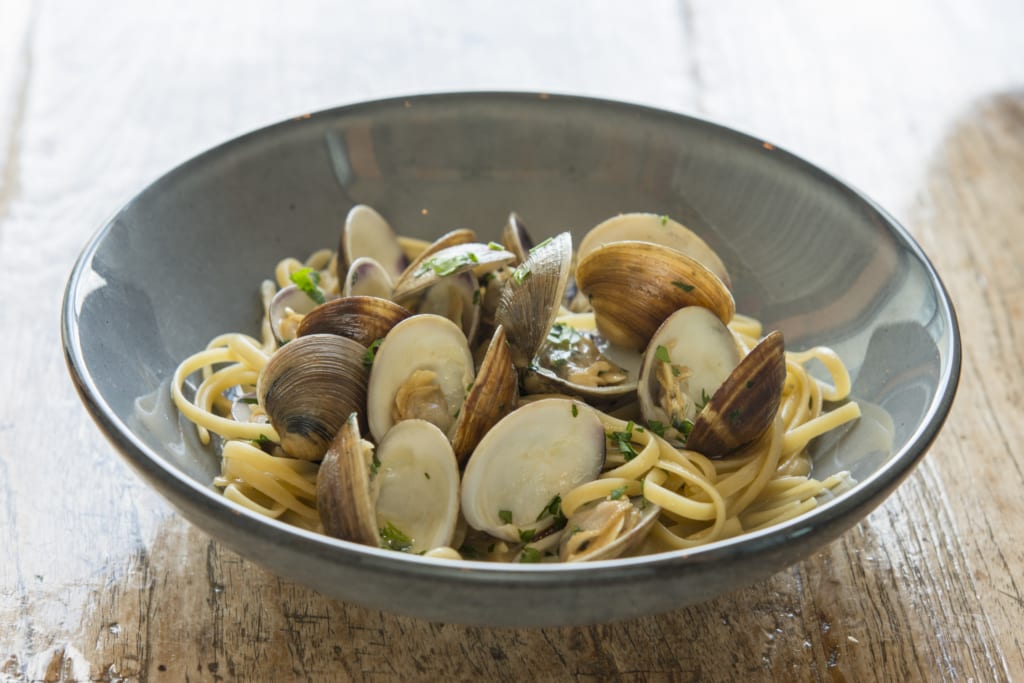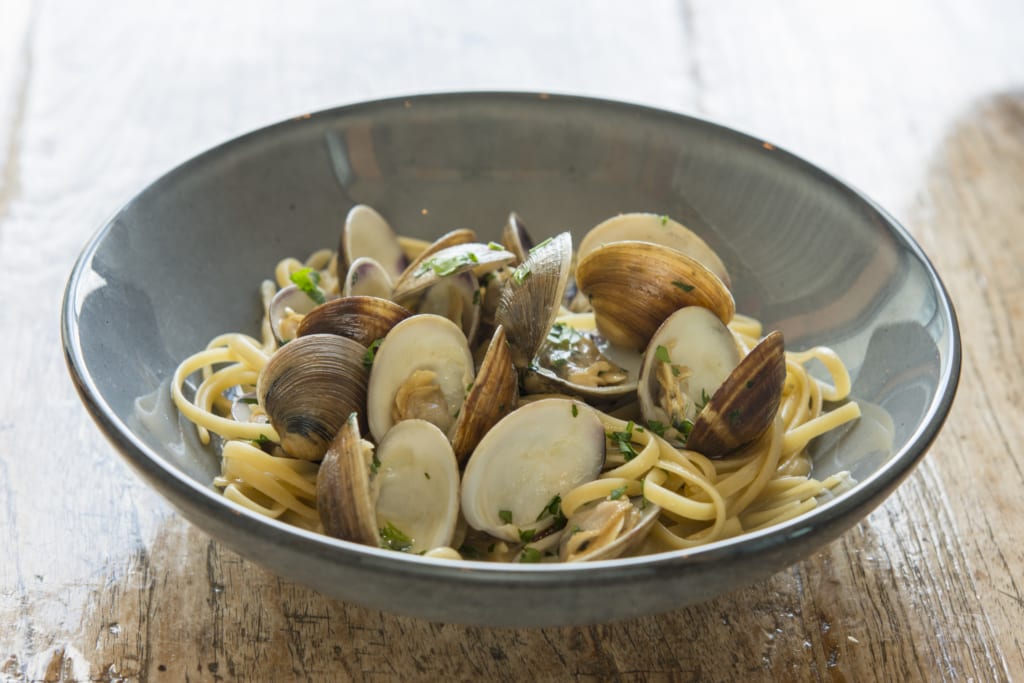 This is an exciting time in Disney Springs because not only has the new Planet Hollywood Observatory just opened up, but on February 4th we have the debut of another restaurant we've been waiting for, the Paddlefish opening! This is the multi-million dollar renovation of the Downtown Disney staple restaurant, Fulton's Crab House.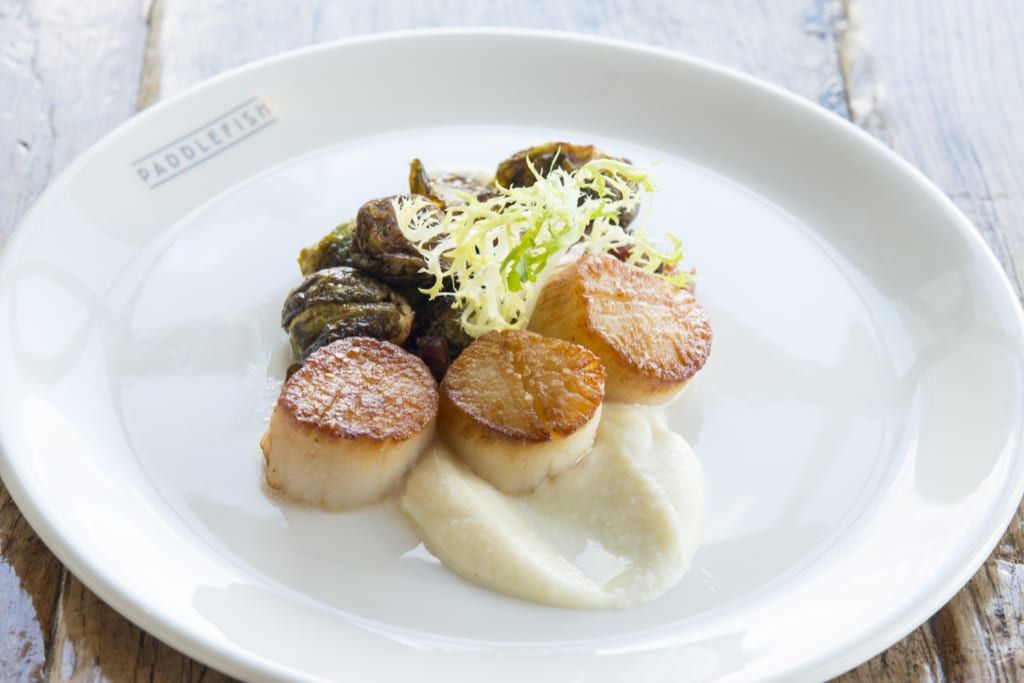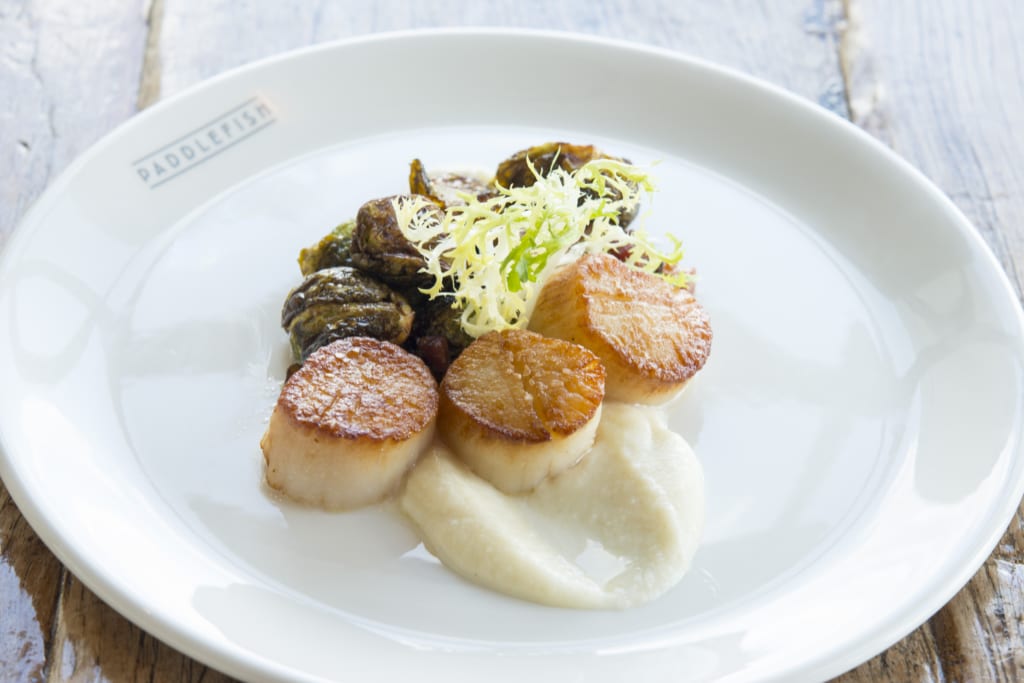 Paddlefish like it's predecessor will focus on a Seafood-centric menu featuring classic dishes from the old menu such as: Lobster Corn Dogs, Maine lobster, King and Snow crabs, Sea Bass, Catfish and Salmon and Crab Legs, as well as adding new more contemporary options like Lobster Guacamole or Branzino for Two, which will be carved right in front of you at your table.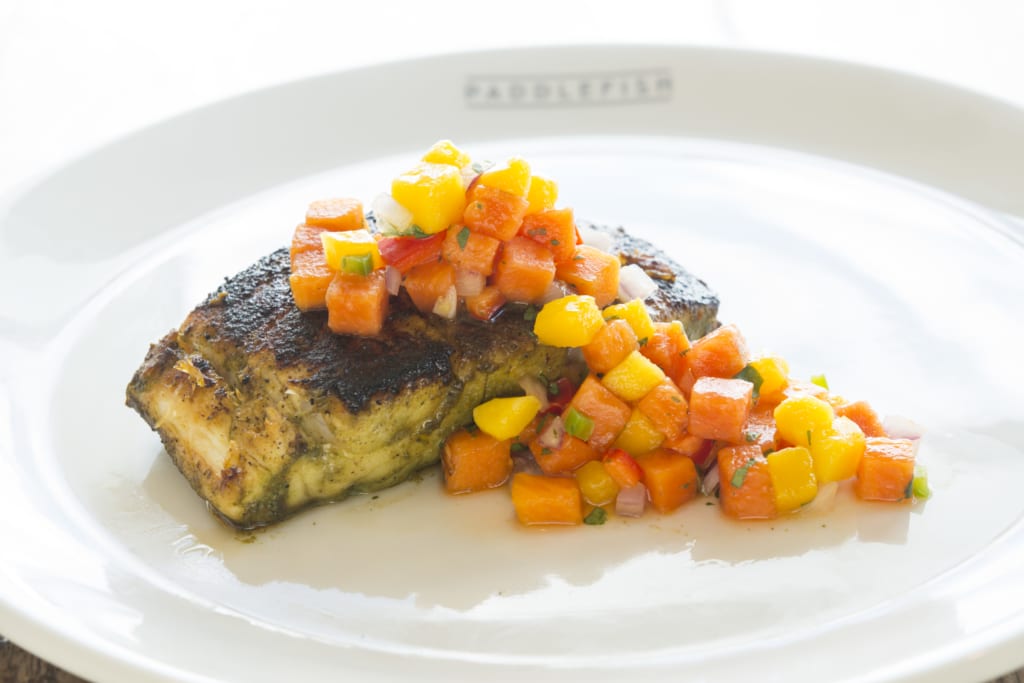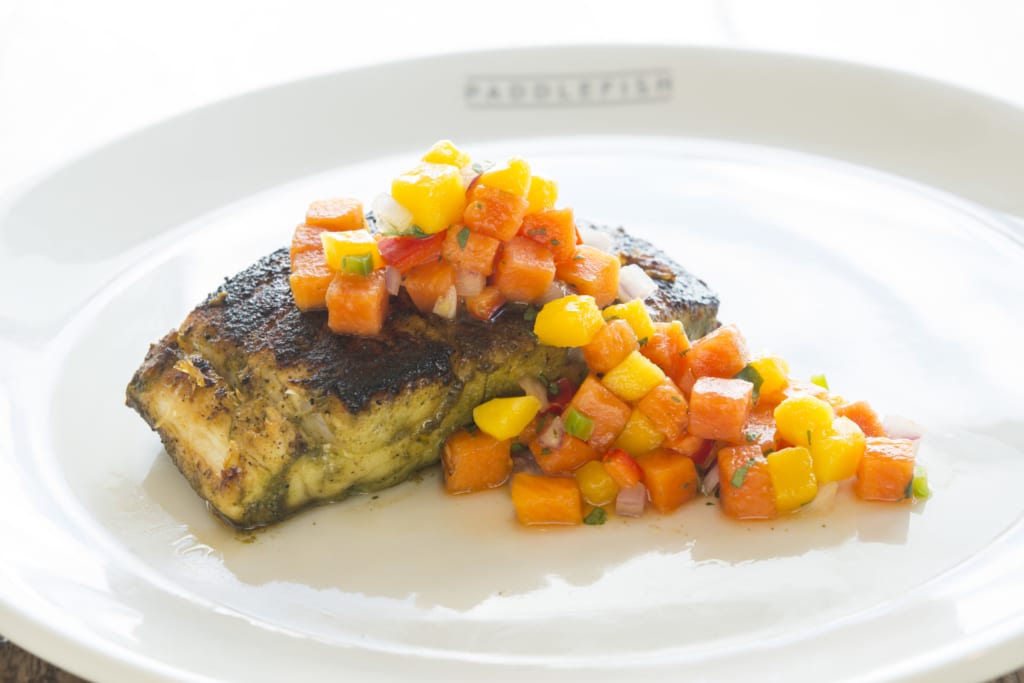 Cocktails are inspired by classic turn-of-the-century American cocktails, and there will also be an expansive wine list including something from both the Old and New Worlds.
"We're excited to embark upon Paddlefish's next voyage, and can't wait for guests to share this new experience with us," said Levy Restaurants President and CEO Andy Lansing in a prepared statement. "As Disney Springs evolves and grows, we're looking forward to sharing this newly re-imagined restaurant with both vacationers and Florida locals."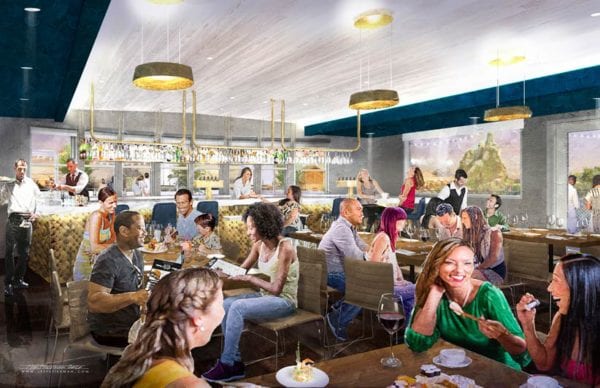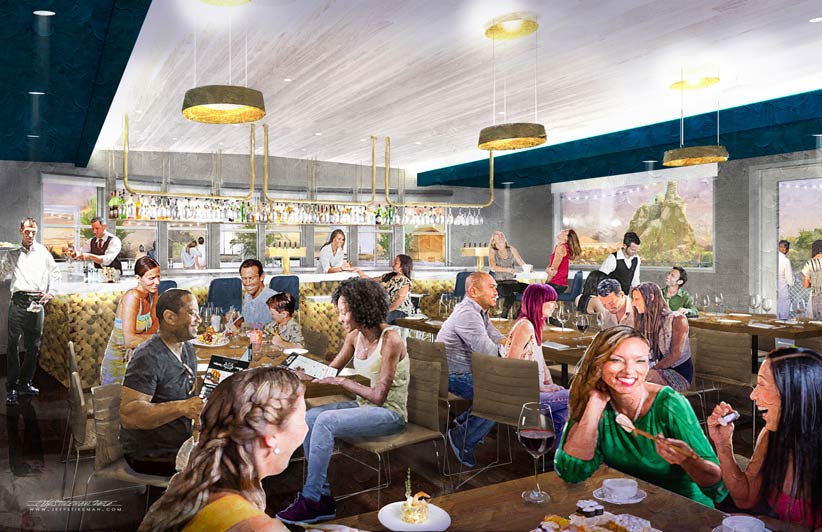 If you're familiar with Fulton's Crab House and the design of the old boat, then you will be shocked seeing this new, sleeker design which was designed after more modern yachts. Paddlefish will now feature a main dining room, private dining rooms, rooftop deck serving drinks and snack plates, and "Boil Room" for guests to create their own seafood boils. The interior features clean lines, refined wood and a mix of blues and gray. There will also be booths that give you a view of the paddle wheel on the outside of the boat (that's where I want to go!)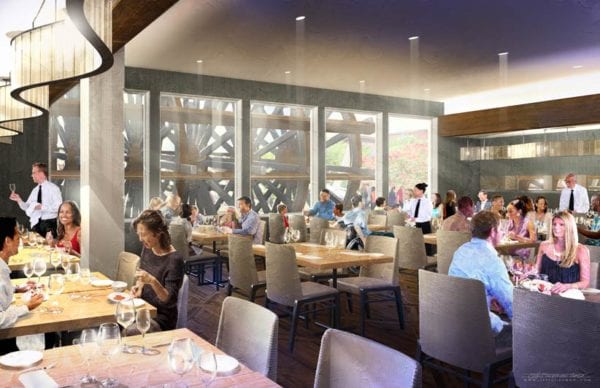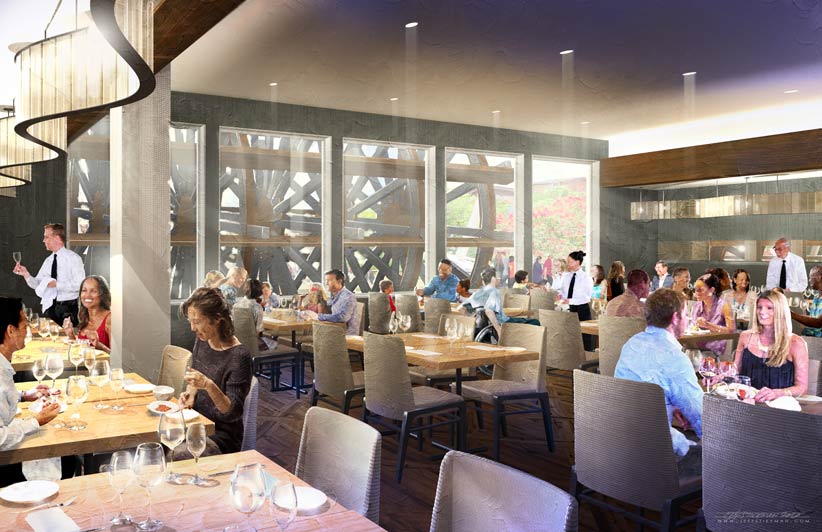 "It's been incredible to have this opportunity to not only completely redevelop the menu, but also the kitchen design to accommodate it," said Executive Chef Mark Boor in a prepared statement. "I've put my heart and soul into creating a well-balanced menu that will have something that appeals to every palate and I'm excited to finally welcome guests on-board and see that hard work and vision come to life."
Paddlefish will be open daily for Lunch and Dinner, and is also bringing back the popular Sunday Brunch as well.
To me Paddlefish is really an iconic landmark in Disney Springs and links part of the past with the more modern, forward vision of the future. It's always been a family favorite for us and here's hoping it will continue to bring us back for years to come!
Your Thoughts:
I want to know what you think about the Paddlefish Opening. Do you like the menu? What about the design of the boat itself? Let us know in the comments section below! 🙂
If you enjoyed this article, as always I appreciate it if you'd share it with others via social media. I work hard at making this website into a useful resource for you and your family to plan your visit to Walt Disney World, and I hope it can help you! Thanks 🙂
Photo Credit: Paddlefish