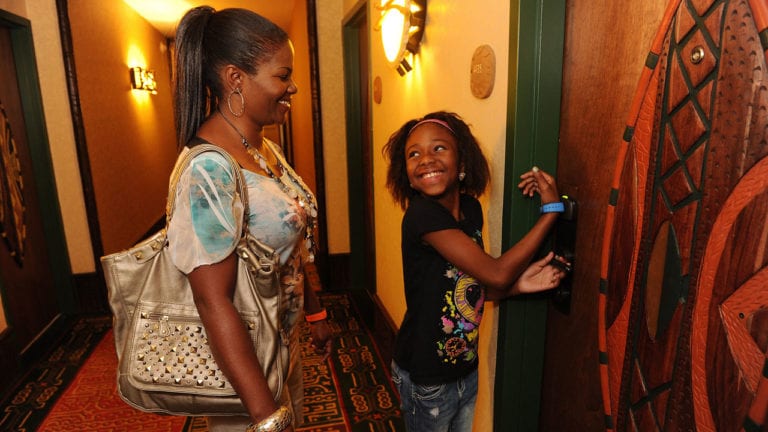 Seeing the technology at Walt Disney World advance is truly an awesome thing and today we just got word of a brand new feature that will put your My Disney Experience App and MagicBands to work in a whole new way. Now it's possible to to use the My Disney Experience App Online Check-in for Walt Disney World Resort guests. That means that guests will no longer need to go to the Check-In Counter when they arrive, but will skip this step entirely.
How will it work? Up to 60 days before their arrival, guests will use Disney's Online Check-In service on the My Disney Experience App up to check-in. They have to fill out the check-in form on the app, and if they are in possession of their MagicBands sent to them by Disney, all of their stay information will be transferred to their MagicBands. This means skipping the front desk and go straight to your room.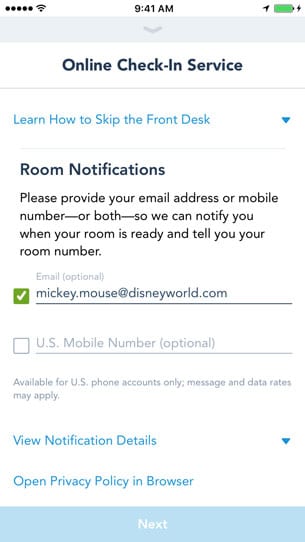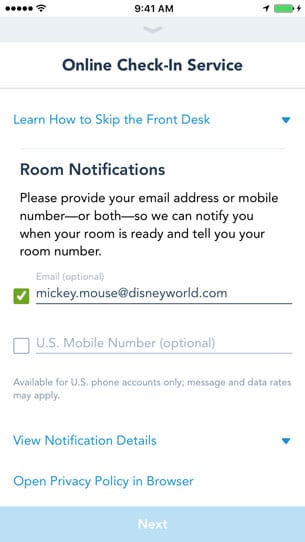 Right from the My Disney Experience App on your smartphone, you can make room requests, add credit card information and authorize charges, submit an estimated arrival time to help prompt room access, receive a notification when your room is ready and more. And again, you can start the whole process anytime up to 60 days before your arrival date, or even wait till you're on the Magical Express Bus going to your resort.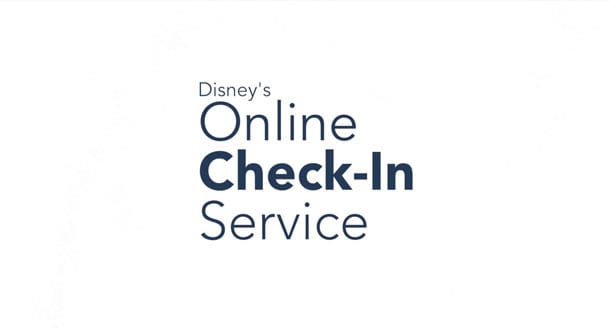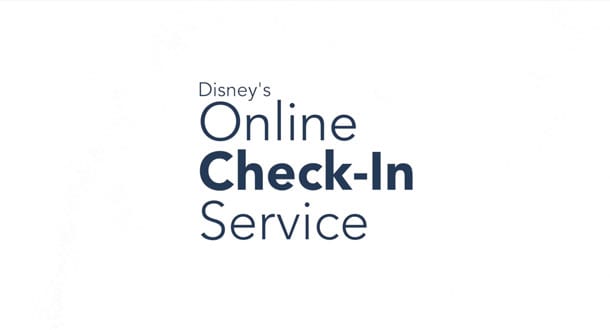 I absolutely love this idea. I think it adds convenience and flexibility to a Disney Resort experience. I also love the fact that Disney is continuing to put their technology like MagicBands and the App to use in new ways. This reminds me of the Disney Mobile Order system being rolled out in the parks for guests to be able to skip the lines. Anything that Disney can do to make guests save time is great. Guests who have already used the Online Check-In during a test period had nothing but glowing things to say about the experience!
My only concern that doesn't really seem like it will be much of a problem is that if too many things start getting automated, it cuts down on the personal touch we come to expect while traveling to WDW. I don't want customer service jobs to all be taken by droids in the future or anything, I want to keep that personal feeling that Disney gives you when you stay there. Disney of course has responded to this saying that cast members will still be available at the Front Desk to handle whatever needs the guests have, and I think the ability to make special requests on the app for your room is perfect.
As long as they don't eliminate that I'm more than fine with this addition and think it's just one of many changes coming down the line that Disney will use to continually enhance the guest's experience. And it's one more reason Why you should Stay at a Disney Resort when coming to Walt Disney World.
Here's a video explaining the Disney Online Check-In:
To take advantage of the Online Check-In service and other features, be sure to download the latest version of My Disney Experience, now available in the App Store for iOS devices and Google Play for Android devices.
Stay tuned to for future updates on My Disney Experience as Disney continues to roll out new experiences with its technology!
Your Thoughts:
I want to know what you think about the Online Check-In for Walt Disney World guests. What do you think of this new technology? Do you think customer service could start to suffer because of it? Let us know in the comments section below!
If you enjoyed this article, as always I appreciate it if you'd share it with others via social media. I work hard at making this website into a useful resource for you and your family to plan your visit to Walt Disney World, and I hope it can help you! Thanks 🙂
Photo Source: Disney Parks Blog