UPDATED 5/21/19 – We're getting closer and closer to Toy Story 4 hitting theaters on June 21, 2019, and with that we now have a look at the final Toy Story 4 Trailer before the opening.
We're going to breakdown some of the best parts from the trailer and what it means for the film.
The trailer starts off with Woody talking to the gang about Molly's newest toy Forky and how important he is to her: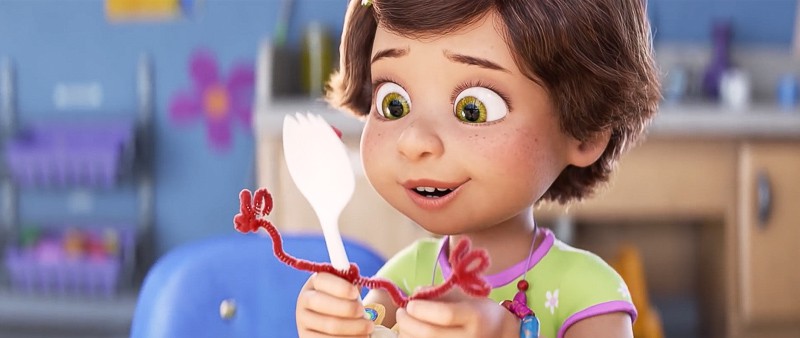 We get a few scenes of them going on a road trip and of course Woody and the rest of the toys are going along for the ride, including Forky: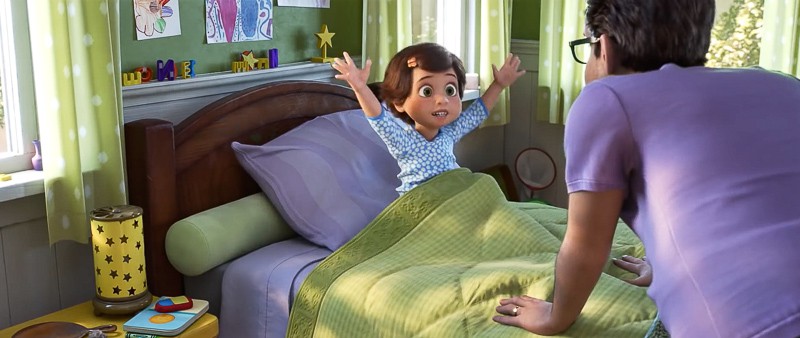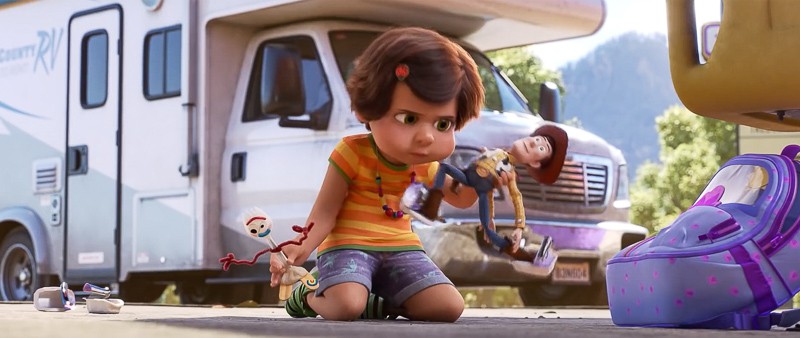 By this time we know the main plot of the story is that Forky gets lost and of course Woody knowing how important he is to Molly, comes up with a plan to get him back: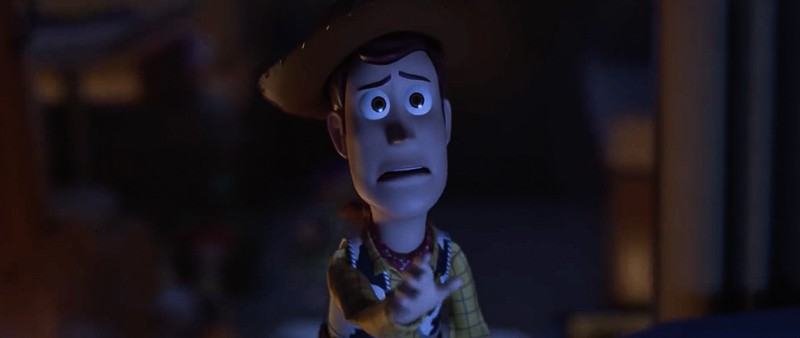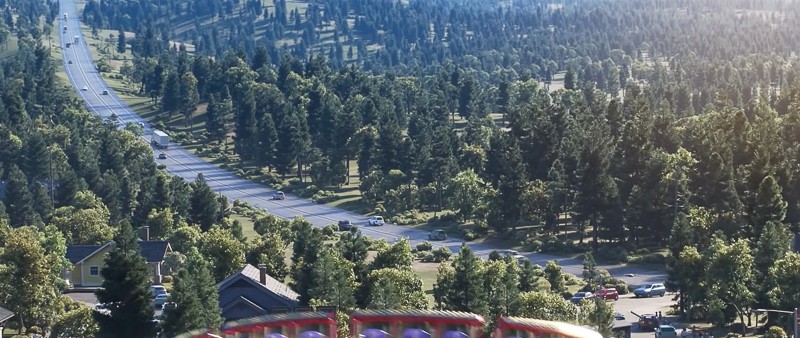 Buzz Lightyear along with the rest of the toys are involved in the plan, but more help is needed: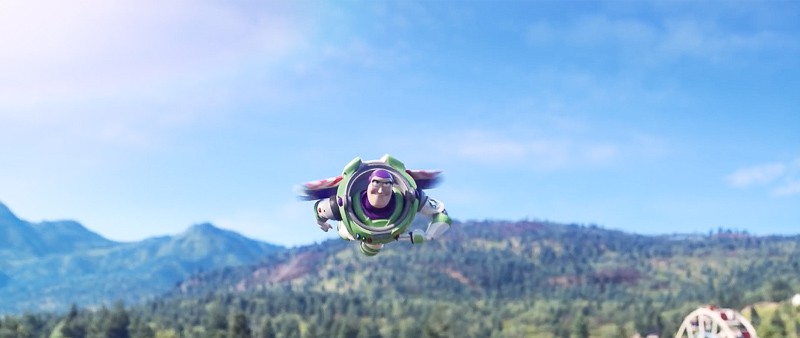 Enter: Duke Kaboom, Canada's greatest stuntman!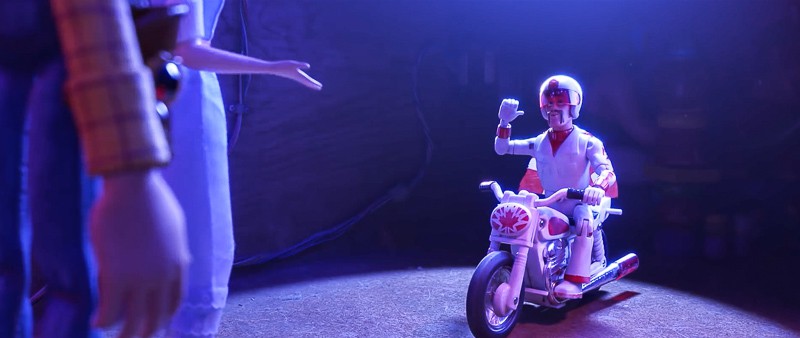 It looks like Duke is going to have a big comedy role in the film, much like Ken was in Toy Story 3, and he's showing why he will be so useful to get Forky back!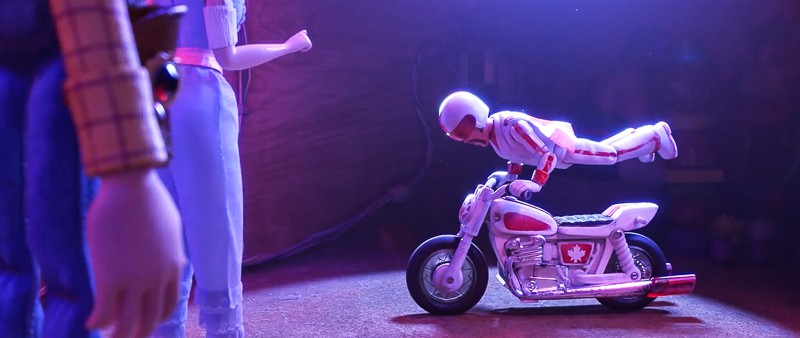 We find out that Forky is being kept under lock and key in an antiques store and Woody, Bo Peep, Buzz and everyone else are going to have to come up with an ingenious plan to get him back: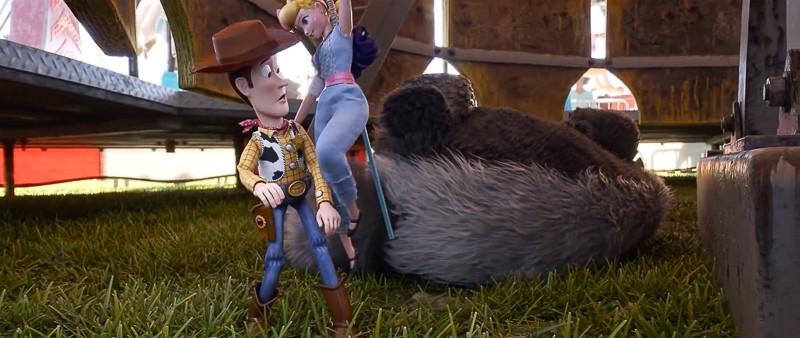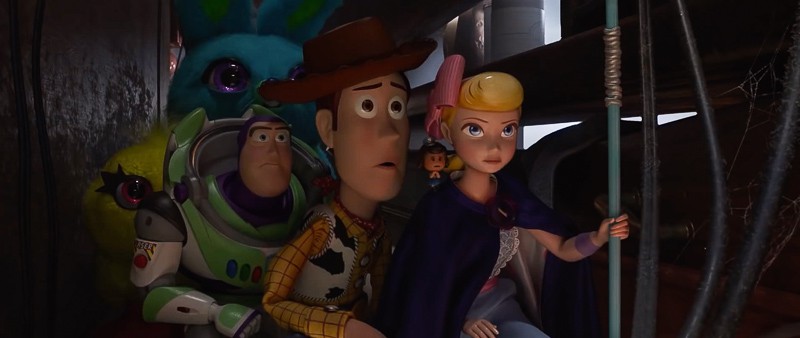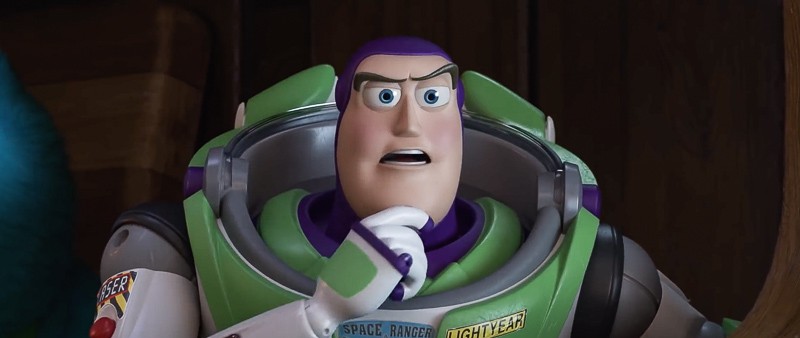 The plan of course carries on and Duke and Woody are going to have to make a huge jump in order to break Forky out of captivity: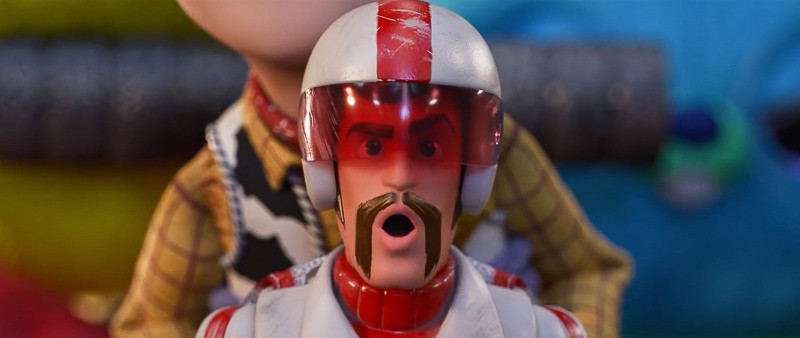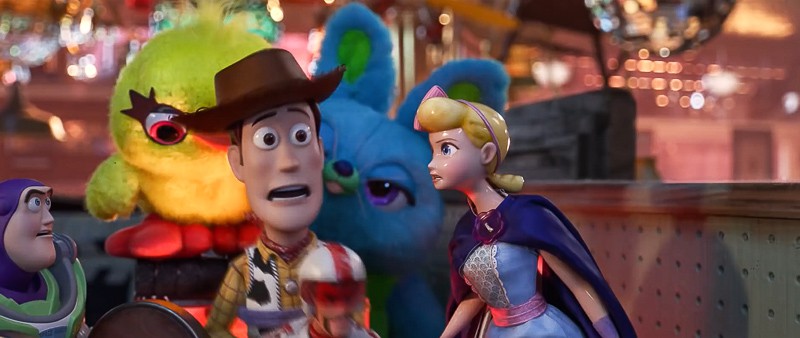 One of the funnier moments was when the new plushes, Ducky and Bunny see what is on the inside of a plush and question themselves…really great stuff!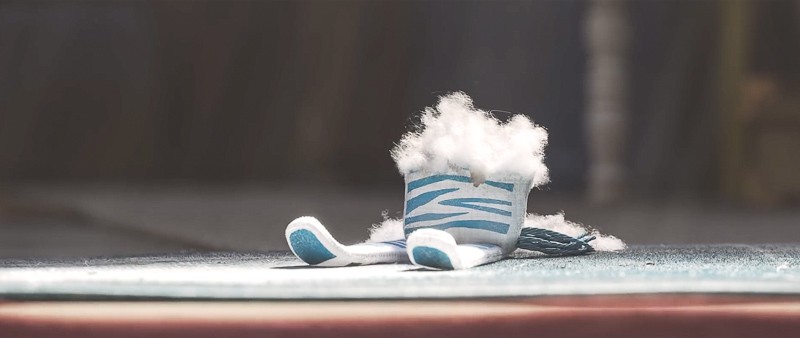 I also loved the end scene where Bunny and Ducky want to give the old lady the old "plush rush." hahahahaha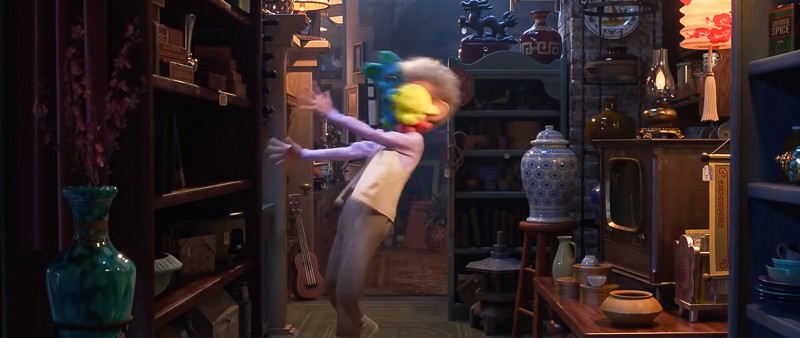 Overall we loved the trailer and even though I was questioning if Toy Story 4 was going to have legs after the incredible ending to Toy Story 3, I'm quite convinced that it's going to be yet another amazing addition to the franchise!
Here's the final Toy Story 4 trailer:
Continue reading to find out more about the first official Toy Story 4 trailer…
3/19/19 – We've had a few teaser trailers so far from Disney-Pixar studios, but today on Good Morning America we finally got a real official Toy Story 4 trailer and we finally get to see some of the story that's going to be in the film as well as a new Toy Story 4 poster!
We're going to break down some of the footage from the Toy Story 4 trailer and the parts we liked the best, but first let's look at the poster: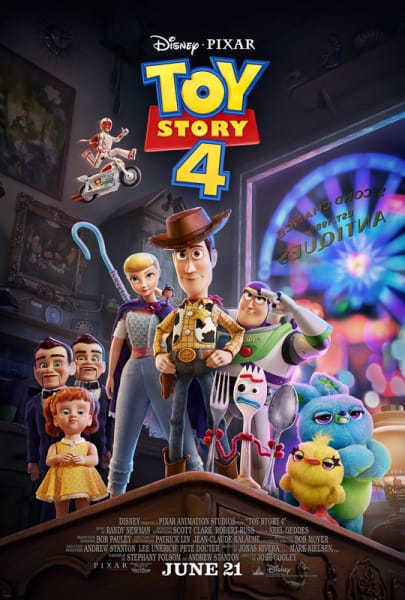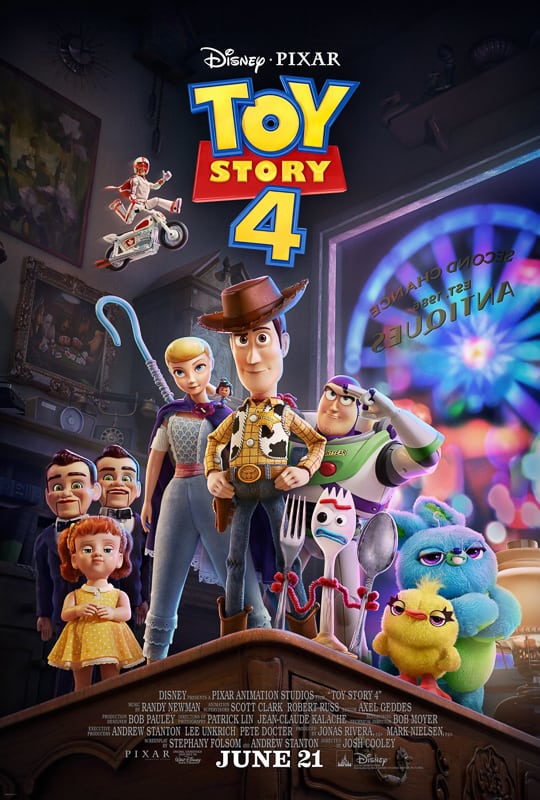 Your favorites are there of course like Woody and Buzz, but the poster is also dominated by the new characters Forky, Gabby Gabby (voiced by Christina Hendricks), Duke Caboom (Keanu Reeves), Giggle McDimples and some freaky ventriloquist dolls!
The trailer starts out with Woody introducing Bonnie's newest toy Forky to the rest of the gang: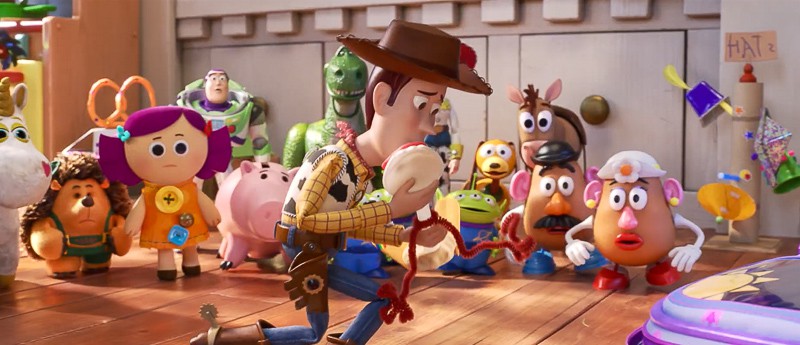 Only problem is, Forky isn't really a toy, he's a spork!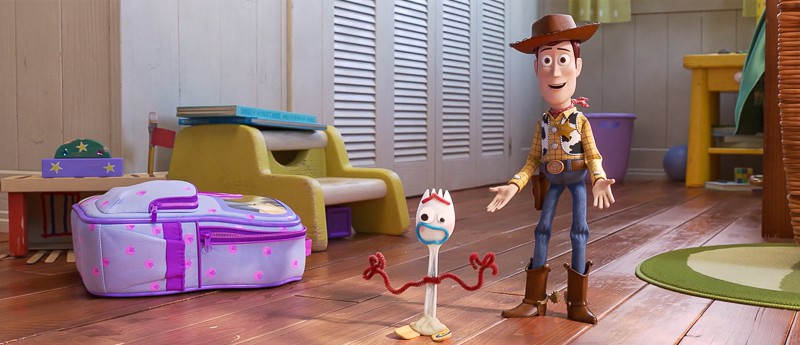 It just shows you that toys don't need to be anything special to little kids, they love the simplest things sometimes, and Bonnie sure loves Forky.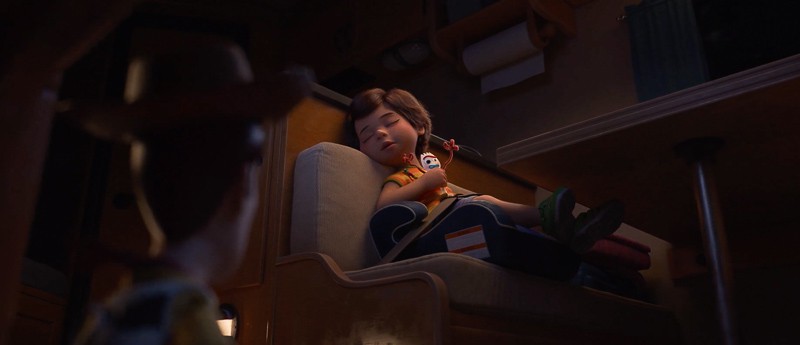 Only problem like you and me, Forky also knows. he isn't really a toy and he bails, jumping out the back of the RV. Woody of course being the hero as always knows how important he is to Bonnie and tries to rescue Forky.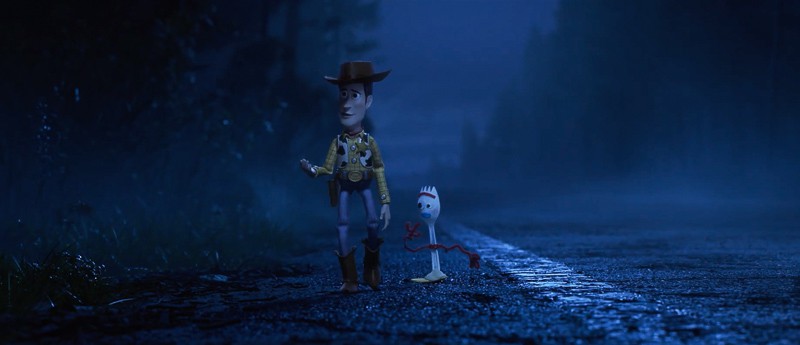 It's cool we finally get to see some of the "adventure" part of Toy Story 4 since everything up to this point has been kind of hush hush. As they make it into a nearby town, Woody and Forky run into some really strange new characters…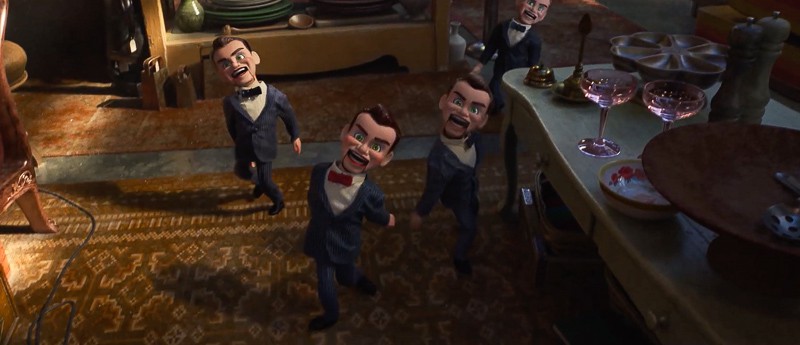 But luckily they also meet Bo Peep who is showing off her new duds and the new life she's made for herself out in the world.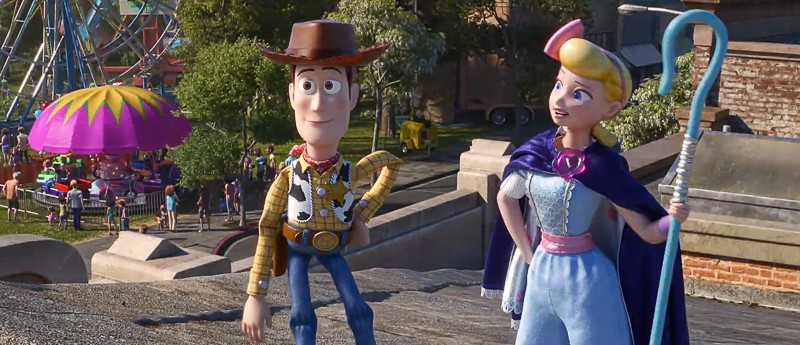 She shows Woody that there is more to life than just having one kid and there's a whole world to explore. That's when we make it to the amusement park where it looks like a big part of the story is going to center around and even more new characters.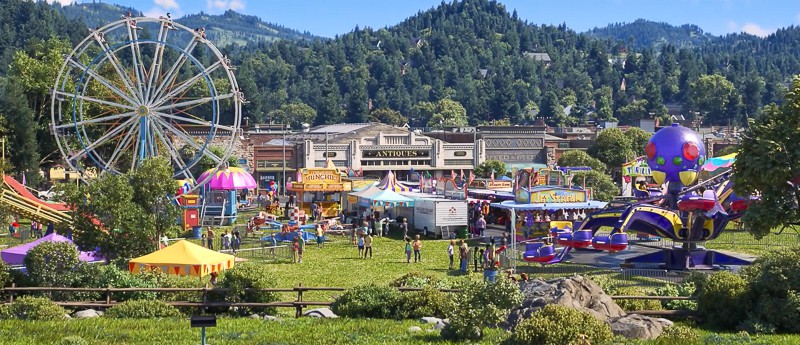 It looks like Bonnie's family and the rest of the gang make it to the amusement park too and that's how they'll end up back together.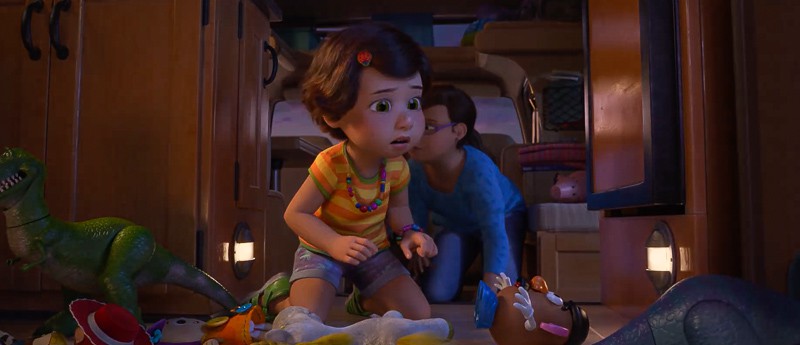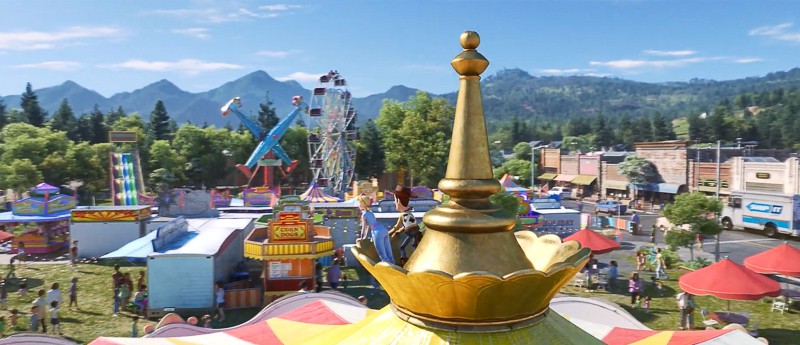 It looks like Bo Peep is opening up Woody's eyes and as the trailer goes on he starts to change his point of view that he belongs to one kid (or family) which he has held on to for so long. Could Woody have a complete philosophical change?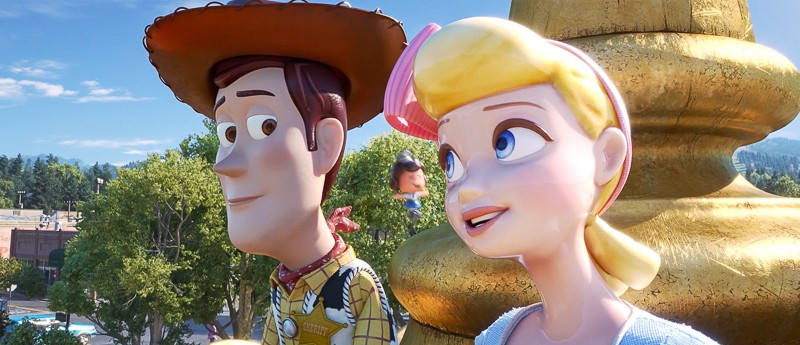 Buzz to the rescue!! I think he'll get Woody to come around and in the end be back with Bonnie, but I'm prepared for a big twist of some kind too…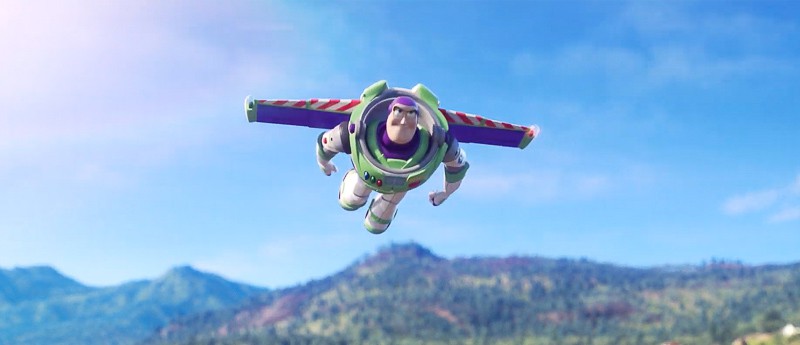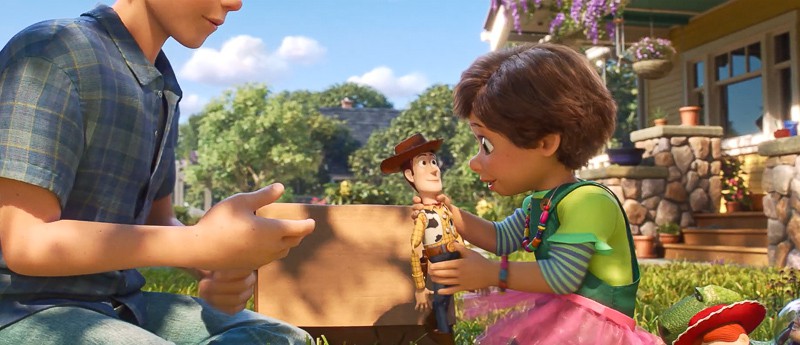 I think Toy Story 4 looks amazing from what we've seen so far and I'm happy that we now have some clearer idea of what exactly will be happening in the film. I'm also excited to meet all the new characters, some of them look really funny!
Here is the new Toy Story 4 Trailer…
Toy Story 4 hits theaters June 21, 2019!
Be sure to check our complete list of Every Disney Film coming in 2019 for more great movies you won't want to miss this year.
Your Thoughts:
I want to know what you think about the Toy Story 4 official trailer…
What was your favorite part?
Which new character are you most excited to see?
Let us know in the comments section below!
If you enjoyed this article, as always I appreciate it if you'd share it with others via social media. I work hard at making this website into a useful resource for you and your family to plan your visit to the Disney Parks and I hope it can help you! Thanks 🙂