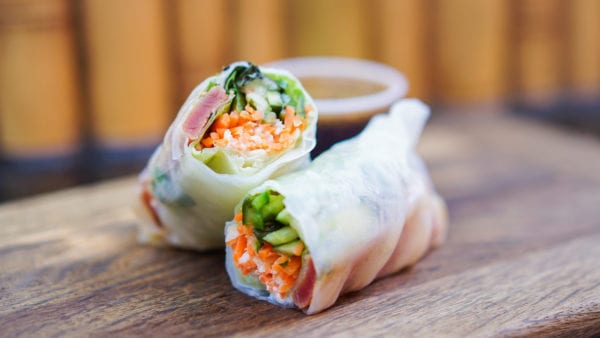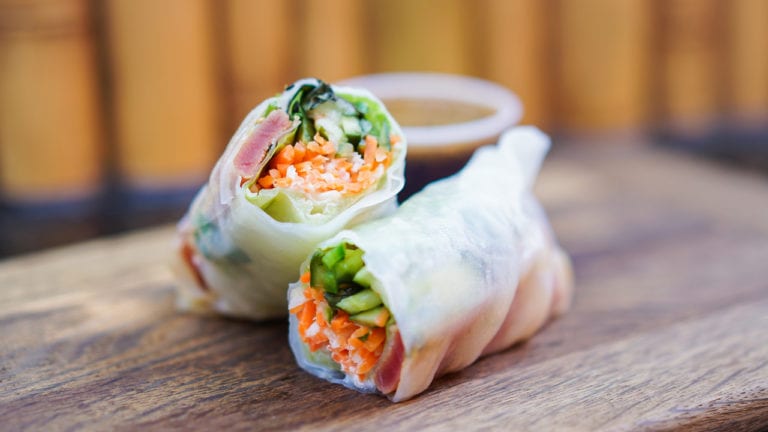 One of my favorite quick service restaurants is getting a menu update and we're excited to share some new menu items at Bengal Barbecue in Disneyland, and they looks yummy!! 🙂
If you've ever been to Adventureland in Disneyland Park, then you've at least smelt the mouthwatering meats and veggies cooking on the grill. It's a fantastic spot and a must try for Disneyland visitors. And now they have a few new options:
Ahi Poke Spring Roll – Marinated Ahi tuna with crisp lettuce, carrots, daikon, pickled cucumber, cilantro, Thai basil, mint, sliced jalapeños and creamy wasabi mayo rolled in a rice paper wrap. Served with a delectable side of ginger dipping sauce.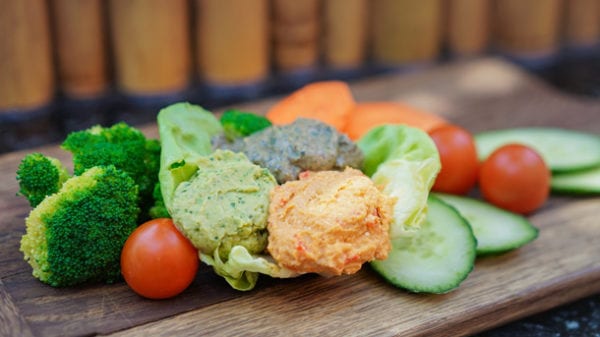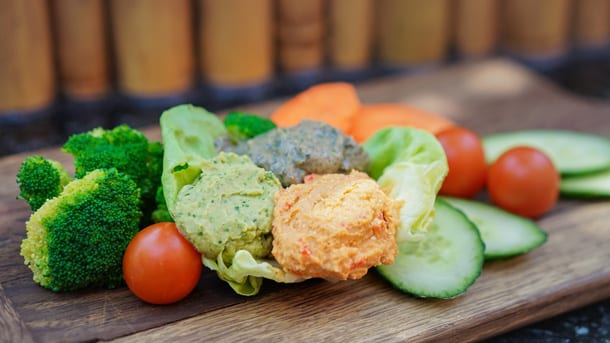 Hummus Trio – Three delicious house-made varieties of hummus, jalapeño, black bean, red pepper and feta are served with an assortment of fresh vegetables.
Jungle Julep – A tropical slush with grape, orange, pineapple and lemon. This drink is sure to take your taste buds on a tropical vacation!
These new menu items at Bengal Barbecue are going to be available for a limited time only, so get over there and be sure to try them out! Also be sure to check out the new indoor seating area at Bengal Barbecue too!