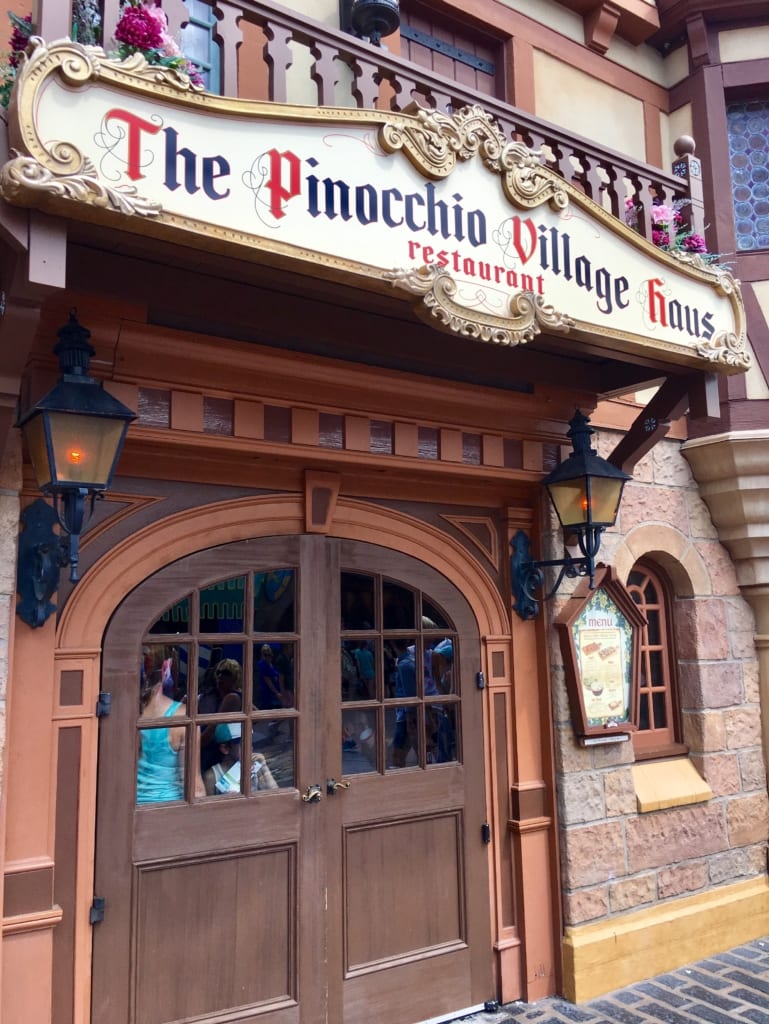 Later this month a new Disney 1 Day Dining Plan will be tested out in the Magic Kingdom called: "Disney-Dine-on-the-Go." Basically it's the Disney Dining Plan which will allow participants to redeem 2 Quick-Service Meals for just the one day at Quick-Service Dining Locations throughout the park. The locations include:
Casey's Corner
Columbia Harbor House
Cosmic Ray's Starlight Cafe
Pecos Bill's Tall Tale Inn and Cafe
Pinocchio Village Haus
Tomorrowland Terrace Restaurant
What will be included in each dining plan is:
One lunch quick service meal that includes (1) entree and (1) non-alcoholic single-serving beverage (must be used by 4p.m. or sooner)
One dinner quick service meal that includes (1) entree and (1) non-alcoholic single-serving beverage (can be used from 4p.m. until park closing)
*Dessert is not included in the meals
There will be plans available for both Adults ($29 per person, plus tax) and Children 3-9 ($12, plus tax)
Again this will be a test and for the moment only in the Magic Kingdom at the above mentioned Quick-Service locations. Tests will run from January 12 – February 22, 2017.
The question in all this is is it worth it for you?
The short answer is no, probably not. When Disney first offered the dining plan back in the day it was a tremendous value. Now in my experience the way things are setup, the majority of people won't find value in the dining plan, and this version doesn't look any different.
For example: Adults pay $29 plus tax to have a quick service lunch and dinner, with a soft drink but no dessert. That means you have to spend $14.50 per adult per meal to make it worth it for you. Glancing quickly at the menus I broke down some figures.
If you go to the Columbia Harbour House for example, the average Lunch/Dinner meal is: $11.84, then with a bottle of water it becomes: $14.84 or with a soda: $15.13. So you got your money's worth by 0.40 – 0.60 cents. If you do that exactly you will save a little money. But if you order a meal that costs less than the average you now lose money. Or if you like me, just ask them for a cup of ice water with your meal (which is free), then it really isn't worth it and you lose money. Or if you snacked a lot throughout the day and don't really feel like a whole meal, it's not worth it. Or if you feel like sharing a burger or something with your mate, again not worth it.
If you are one that always orders the most expensive item and will for sure eat both meals, it could help, but really even with a family of 4 who do the exact same, we're talking about a savings of maybe $5. I just feel people's eating habits change too much to be sure, and the risk/reward is too low to justify it. If you want my opinion, the New Disney 1 Day Dining Plan is to skip.
Your Thoughts:
I want to know what you think about the new Disney 1 Day Dining Plan. Do you like the idea? Do you think it's worth it for your family? Let us know in the comments section below! 🙂
If you enjoyed this article, as always I appreciate it if you'd share it with others via social media. I work hard at making this website into a useful resource for you and your family to plan your visit to Walt Disney World, and I hope it can help you! Thanks 🙂