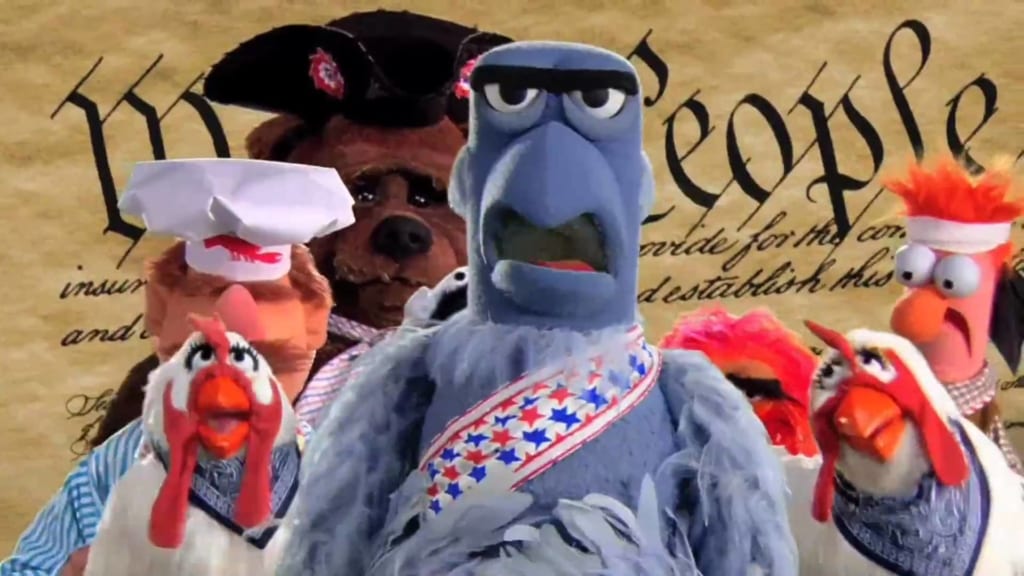 Waka Waka!! The Muppets are coming to Liberty Square in the Magic Kingdom! Yes you heard me right! The Heritage House has been under construction for a long time with many wondering: "what's going on there?" Now we know why there's been a big delay!
Apparently Disney Imagineers and Muppet Studios have designed Muppets characters that will be interacting with guests and teaching them U.S. History. Sounds much more fun than my History class when I was in high school! The characters will be positioned in windows high above liberty square. I would imagine some sort of advanced animatronics in play here.
Even though Disney hasn't made a formal announcement, testing of the attraction is in progress. I love when Disney is able to keep things quiet every now and then, and then surprise us with stuff like this! I know some guests(my sister) find attractions like The Hall of Presidents to be boring, and I love this idea! I think this will really be a way to connect with young and old, and a way to entertain guests, but at the same time keep the vision that Walt Disney had, and that is to teach them something too.
I don't know when it's opening, but if they are already testing it means things are far along. Look for an opening sometime this year.
Let me know what you think of The Muppets coming to Liberty Square in the comments section below. As always I really appreciate it if you help spread the word, so if you liked this post and my site then please share it with others! Thanks! 🙂