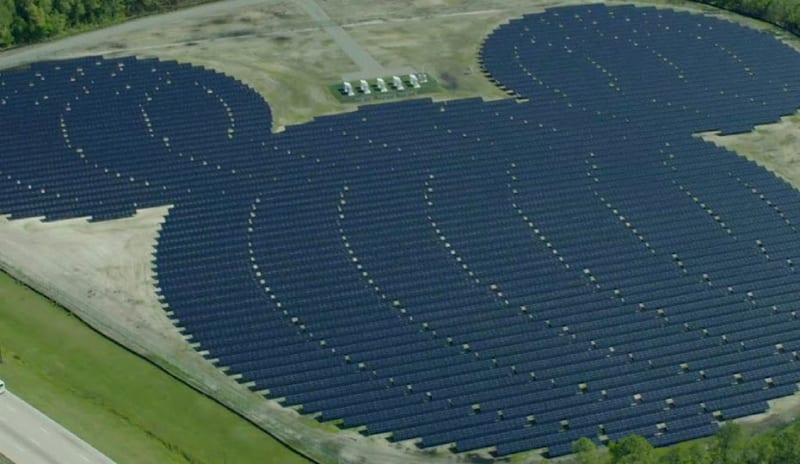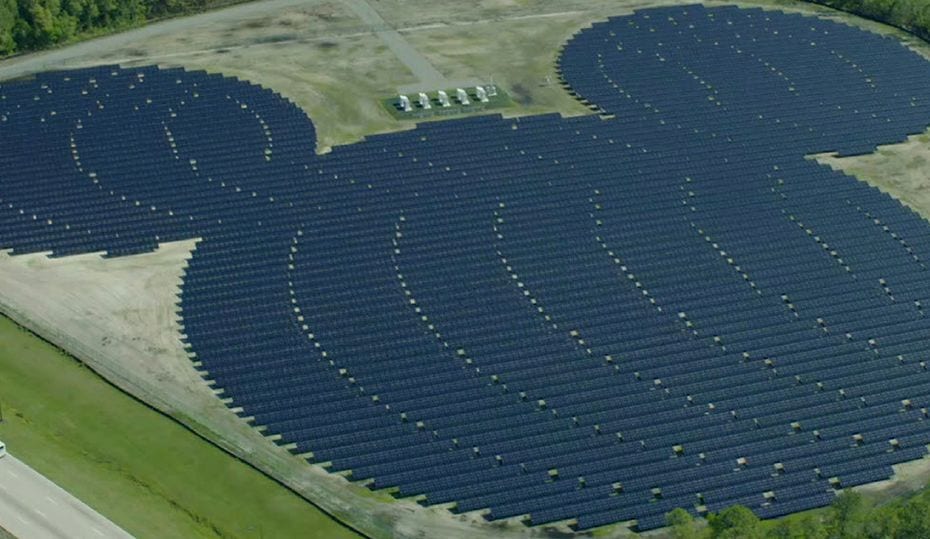 If you thought the Hidden Mickey Solar Farm near Epcot was impressive, get a load of the massive new solar farm coming to Walt Disney World! Origis Energy USA and the Reedy Creek Improvement District have agreed to construct a new 50 MWAC solar energy farm in Orange County. This new solar energy farm will provide power for the Reedy Creek Improvement District and of course Walt Disney World. It's just mind-blowing the amount of power this new solar farm will produce. Look at the difference from the existing solar energy farm on property:
Right now the current Mickey-shaped solar energy farm is 22 acres, with 48,000 panels which produces 5 Megawatts of power for Walt Disney World. Instead, this new farm will be located on the east side of the 429 (close to the Disney-owned Magnolia and Palm golf courses) on a parcel of land 270 acres in size, it will have 518,000 solar panels, which will generate approximately 50,000 Megawatts each year. This means clean energy to the Reedy Creek Improvement District.
Origis Energy USA is a Miami-based company who has active projects in both Europe and the Americas.
We now also know that 2 Walt Disney World Theme Parks will be run on this new Solar Farm.
Reedy Creek district administrator John Classe said: "We're excited to begin work on a new solar facility as part of our ongoing responsibility to oversee land use and environmental protections within the district. This project will significantly enhance our renewable energy abilities and create new environmental opportunities in the future."
"We are honored to assist the Reedy Creek Improvement District leadership team realize their vision for the use of utility scale clean energy," said Johan Vanhee, Managing Director, Operations and Business Development of Origis Energy. "Florida is our company's home state as well. We commend the Reedy Creek Improvement District on the deployment of more solar energy in the Sunshine State."
This is also good news for the job market in the area creating an approximate 300 new jobs during construction until completion in late 2018. What impact will all this have on Walt Disney World? In the 2015 annual report, peak demand for energy per month in 2015 was about 170-180MW. Those numbers should be relatively similar today. That means a 50MW solar farm could put a large dent in the amount of power needed from outside electric providers. Plus the fact that a huge amount of energy use at the resort will now be clean is certainly a positive step.
Your Thoughts:
I want to know what you think about the New Solar Farm in Walt Disney World. Do you think it's a good idea to invest more $ in clean energy? What long-term benefits do you see for the Walt Disney World Resort? Let us know in the comments section below!
If you enjoyed this article, as always I appreciate it if you'd share it with others via social media. I work hard at making this website into a useful resource for you and your family to plan your visit to Walt Disney World, and I hope it can help you! Thanks 🙂