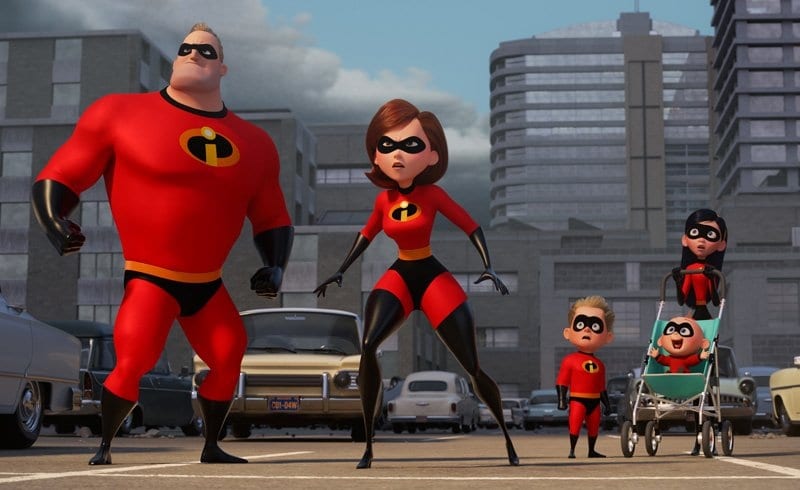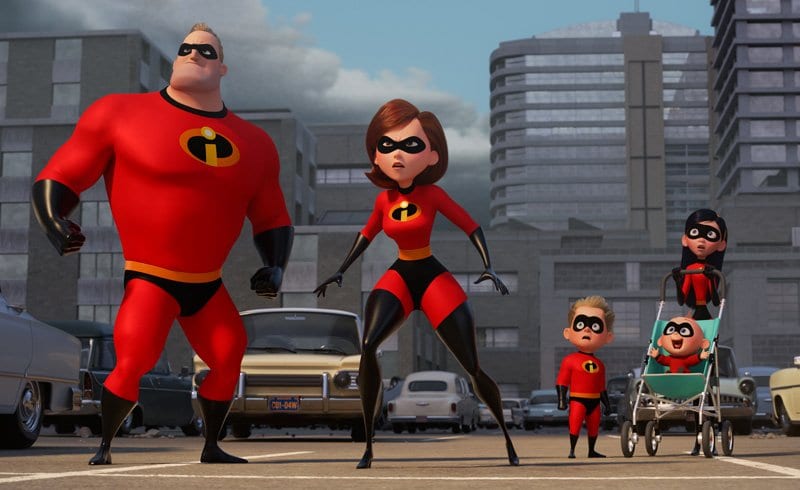 We got a teaser trailer for the Incredibles 2 a few months back and have been salivating for more ever since.  Last night during the Olympics Games broadcast, the Incredibles 2 Full Trailer was released and we now have a much clearer picture of how Pixar will be taking the story forward.
In the trailer we saw that Mr. Parr, aka Mr. Incredible, has renounced his crime fighting and super hero ways to be a stay at home dad.  Instead Helen Parr, aka Elastigirl has found newfound joy in superheroing, and sets out on a mission of her own.  If you remember the roles were reversed in the first film and Elastagirl was the one at home taking care of the kids.  Now Mr. Parr is responsible for baby Jack-Jack and looks like he's going to get into a whole mess of trouble while discovering all the baby's super powers along the way!
Check out the Incredibles 2 Full Trailer below:
We now know why it didn't look like any of the Incredibles have aged, because the story takes place literally seconds after the first Incredibles film ends.  I thought the Incredibles 2 Full Trailer was well done and I'm looking forward to seeing what kind of adventure awaits the whole family!  You just know that Mr. Incredible will have to put the suit back on at some point, probably in an attempt to save his wife later in the film.
Incredibles 2 hits theaters on June 15!
Your Thoughts:
I want to know what you think about the new Incredibles 2 Full Trailer.  Are you excited about Incredibles 2?  What powers do you think Jack-Jack will have?  Let us know in the comments section below!
If you enjoyed this article, as always I appreciate it if you'd share it with others via social media.  I work hard at making this website into a useful resource for you and your family to plan your visit to Walt Disney World, and I hope it can help you! Thanks 🙂