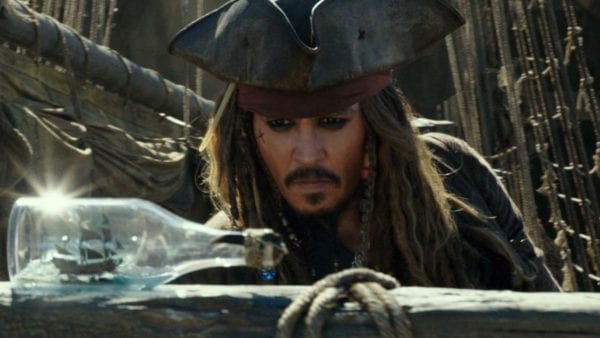 UPDATE: In an ironic twist of events the it's now come to light from the original story that the film that the hackers are holding is Pirates of the Caribbean: Dead Men Tell No Tales. Real life pirates holding imaginary ones hostage…can't make this stuff up.
ORIGINAL STORY: According to The Hollywood Reporter Walt Disney Company CEO Bob Iger announced today at a town hall meeting with ABC employees that a group of hackers have stolen an unknown upcoming Disney movie and are demanding they pay a ransom to not release it to the public. Bob Iger stated however that Disney isn't going to pay and they are now working with federal investigators to find the criminals.
He said the hackers are demanding a large amount of money to be paid in Bitcoin which is an unregulated digital currency. If not, they are threatening to release five minutes of the film the first time and then in 20-minute chunks until their demands are met.
Even though Disney isn't saying which film, there has been some speculation to what it might be. It has to be something that is finished or at least has a rough copy finished already. Some options include: Pirates of the Caribbean: Dead Men Tell no Tales, Cars 3 or even The Last Jedi. Pirates seems like it wouldn't be very fruitful for the hackers seeing as it's coming out in theaters this Friday. Last week there were some rumors that a work print version of The Last Jedi was stolen and being held for ransom, but it was then marked as a hoax….maybe it was actually real.
A similar thing happened to Netflix recently with hackers accessing 10 episodes of Orange is the New Black before its debut and demanding a ransom. Netflix refused and the episodes were released online to torrent sites to download.
Disney hasn't made any other comments on the matter, but it will be interesting to follow in the next few days.
Your Thoughts:
I want to know what you think about the Hackers holding Pirates of the Caribbean ransom. Do you think Disney should pay the ransom? Let us know in the comments section below!
If you enjoyed this article, as always I appreciate it if you'd share it with others via social media. I work hard at making this website into a useful resource for you and your family to plan your visit to Walt Disney World, and I hope it can help you! Thanks 🙂