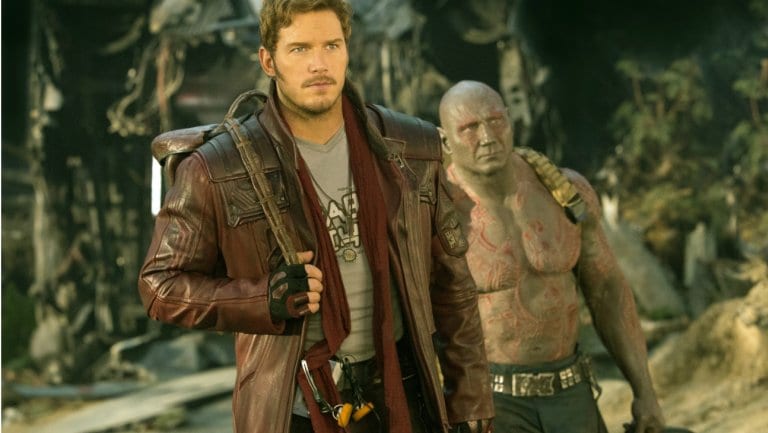 After Disney made it official that James Gunn would not be coming back, The Hollywood Reporter is now saying that the pre-production for Guardians of the Galaxy Vol 3 is on hold until Marvel Studios and Disney figure out their next move.
Filming for Guardians of the Galaxy Vol3 was supposed to start this Winter but instead the cast members were sent home for the time being after having already started prepping for pre-production and are told to look for work elsewhere.
All this comes after James Gunn was fired from Marvel/Disney after some controversial old tweets from up to 8 years ago re-surfaced and caused a lot of negative publicity. His firing was then made final after a meeting with Disney chairman Alan Horn where the decision was made final. Guardians actors have been outspoken for their displeasure with Gunn's firing, especially Dave Bautista (Drax) who continues to make comments against it on social media.
Disney is now currently looking for a replacement director for Gunn to continue the third installment of Guardians of the Galaxy, one of Marvel's most popular franchises. There never was a release date set for Guardians of the Galaxy Vol 3, but it was widely considered to be Spring 2020. That date is now almost assuredly going to be later. That's not a bad thing though because as much of a fan as I am of the Guardians movies, they need to take their time in selecting the next director and make sure it lives up to the elevated standard that quite frankly all the Marvel movies have had recently, instead of trying to rush it in a cash grab. Marvel has plenty of other super heroes they can build stories around until they get this mess straightened out.
Disney hasn't made any official comments about the delay.
We'll keep you up-to-date with any new info that comes out regarding Guardians of the Galaxy Vol 3….
Your Thoughts:
I want to know what you think about the Pre-Production for Guardians of the Galaxy Vol 3 being put on hold…
Do you think it's a fair deal?
What deal should they make instead?
Let us know in the comments section below!
If you enjoyed this article, as always I appreciate it if you'd share it with others via social media. I work hard at making this website into a useful resource for you and your family to plan your visit to the Disney Parks and I hope it can help you! Thanks 🙂
News Source: The Hollywood Reporter