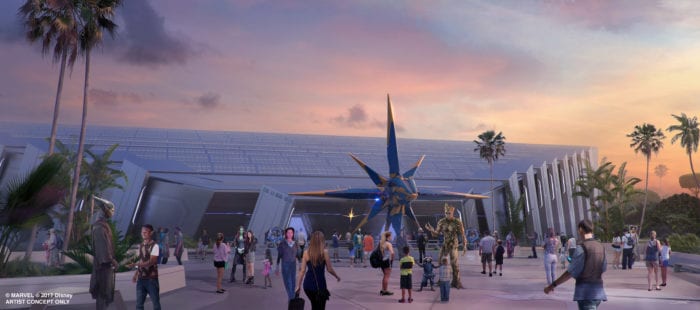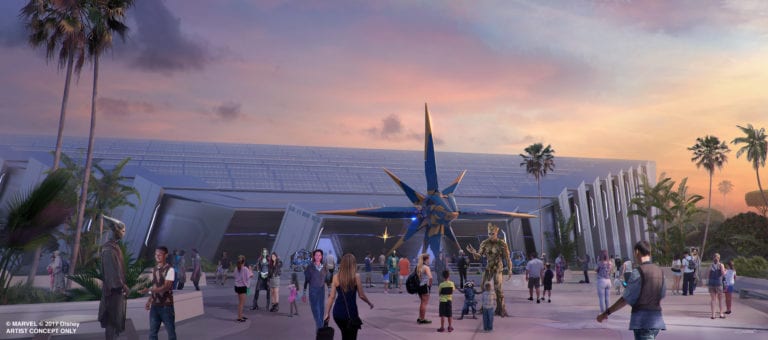 We're anxiously waiting on any new Guardians of the Galaxy Cosmic Rewind Coaster details that we can, and today some new info came out about this soon to be built attraction.  It's not going to have any inversions in it, but be more family friendly like a modern day Space Mountain.
In the documents the attraction layout is described:
Guests start out in the same doorway that the Universe of Energy used to enter, but it will now take them to the Welcome Gallery.  This room will have ramps taking them to the next level, as the structure seems to have multiple levels.
Next you enter the Xander Gallery which is sure to bring back memories from the first Guardians of the Galaxy film will relics from Mandarin culture.
This leads to the first pre-show which is labeled as "singularity", which is a possible reference to the Infinity Stones.  Whether or not we see them here is unknown but they could possibly have a part in the story
The Secondary pre-show room (what you see below in the concept art) is next and call the Transformation Room.  There will be two of these to help with capacity.  At this point it doesn't seem like there will be any audio-animatronic figures in the attraction and the characters and Milano ship here are all projections.
Load Area is next and is located down the hall.  There will be dual-load system for 2 trains simultaneously at the same time.  Each train will hold 20 passengers with 5 cars of 4 people each.
Next is the launch tunnel which will bring passengers from the initial show building and launch them to the main attraction building which will be 133ft tall.  Again it's reported there are no inversions included in the attraction so it should be good for most of the family anyways.  Expect tight turns and long straightaways.  Again it's not yet known if there will be show scenes inside the attraction but expect projection effects.  After that it returns back to the initial show building and guests unload and return downstairs.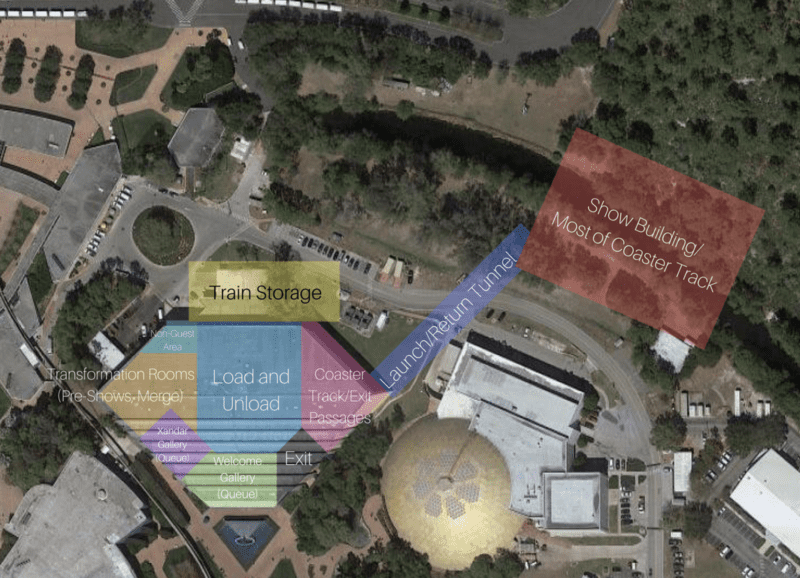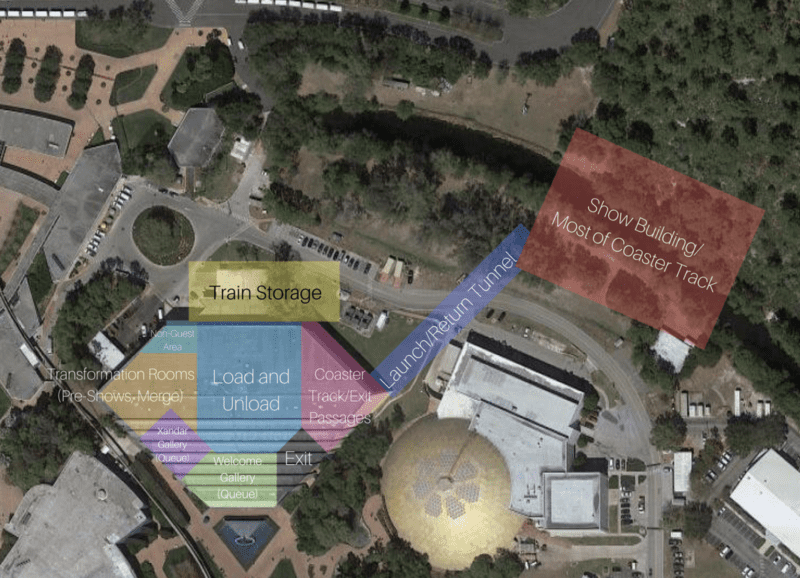 Honestly to me the plans are a little disappointing.  I mean I'm sure the Guardians of the Galaxy coaster is going to be awesome but I was hoping for something a little more thrilling and wouldn't mind an inversion or two like Rockin Roller Coaster.  I also was under the impression that Disney was going to be using a brand new ride system for this attraction that would be different from anything we've seen.  As far as what's in these plans it doesn't say anything about that so we'll have to sit tight.
Again this is coming from a third party source so take it with a grain of salt, but they insist the plans are exactly this way.
Disney still hasn't given a date on the opening but expect no earlier than 2020 but surely in time for the 50th Anniversary celebration of Walt Disney World in 2021.  This is just one of the attractions coming to Epcot before the celebration, with a Ratatouille attraction being put in the France pavilion in Epcot too!  Stay tuned for more details.
Your Thoughts:
I want to know what you think about the New Guardians of the Galaxy Coaster Details.  Are you happy with the layout?  Do you wish there were inversions?  Let us know in the comments section below!
If you enjoyed this article, as always I appreciate it if you'd share it with others via social media.  I work hard at making this website into a useful resource for you and your family to plan your visit to Walt Disney World, and I hope it can help you! Thanks 🙂