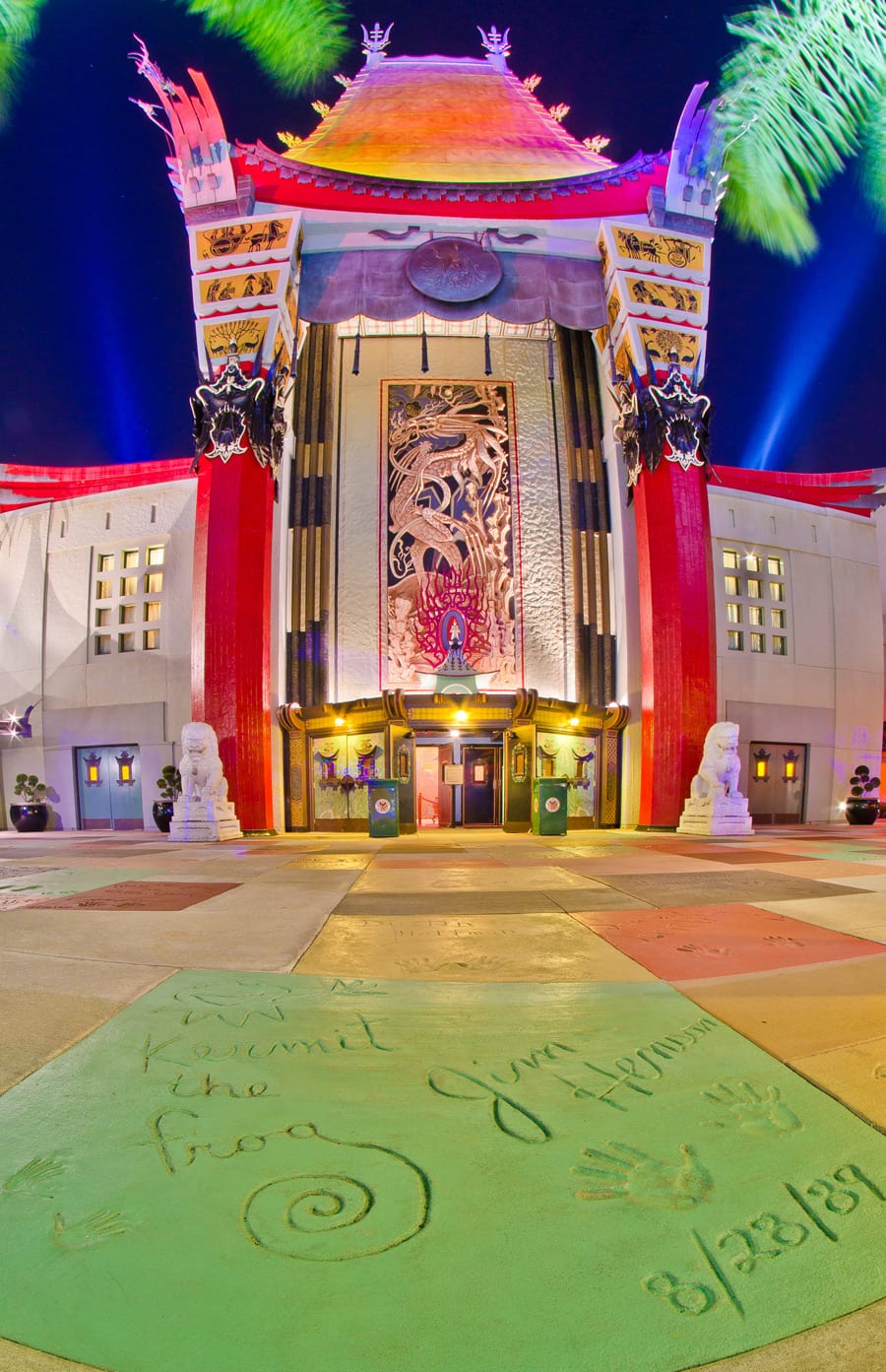 UPDATE – 7/12/17:
Rumors have been strong that a ride certering around Mickey Mouse would be replacing The Great Movie Ride due to the contract expiring with TCM. Now only a couple days in front the D23 Expo Blog Mickey is reporting that permits were filed with the state mentioning a "DHS Project M" (M as in Mickey perhaps???)
According to those documents the address of the The Great Movie Ride show building is listed as the address on the Permits and it has an end date of October 31, 2019. Usually if it was a short-term project it would have a blank expiration date, but this is specific….
Again nothing is confirmed but it sure seems like something big is happening at the The Great Movie Ride andyour favorite mouse Coming is the most likely possibility!
ORIGINAL STORY:
Park rumors have been flying around left and right lately, and one real juicy one that I've been hearing for a while and that is The Great Movie Ride Closing.
What you say?? My mom's first reaction when I told her was: "No….Why???" and honestly that was my reaction as well.
The reason is that Disney's contract with Turner Classic Movies that they renewed in 2015, is only good for 3 years, so in 2018 it will be up and Disney will have a decision to make. The ride also is full of a bunch of movie properties that don't belong to Disney and so I could see a shift away from that and to Disney based properties instead.
Hollywood Studios is already suffering greatly from bad park attendance right now as it is basically a construction zone with half of the park closed off from the Toy Story and Star Wars lands projects. So if The Great Movie Ride were to close I can't imagine they would do it before 2018, and they would have to have one or both of those lands up and operating by then.
Still I feel a big hole in my heart with the thought that The Great Movie Ride might close. I know it is severely out-dated in parts, but I just love it so much, it's classic! I mean it has been with the park since Day 1 and it sits inside the park's icon the Chinese Theater. Would they gut the attraction and put in something else, or demolish the Chinese Theater and start from scratch? I personally love the theater and would not want it to go, I don't think I could handle that!
What might come in in its place? Well one rumor is a Mickey based attraction. In the 60 years of Disney parks, none of them have ever had a real Mickey attraction, and this would be as good a place for one as any. And if I have to give up one of my all-time favorite attractions, then replacing it with the Mouse isn't a bad alternative. Of course Mickey may never come to Hollywood studios and they might decide on something else, but it does seem very probable at least that The Great Movie Ride will be getting some kind of replacement. Although if this does happen and with so much change in Hollywood Studios already, I think it's quite possible we could see a shift away from the Hollywood theme and at that point it's possible a new park name and identity all-together. We'll see…
This is just one park change in a long line this year as we have already seen other rumors confirmed like Guardians of the Galaxy coming to Disneyland California Adventure and The Muppets coming to the Magic Kingdom. Others we are still waiting to hear like Guardians of the Galaxy replacing Ellen's Energy Adventure in Epcot, and really a complete Epcot Future World make-over. It should be very interesting in the coming months, stay tuned…
If you enjoyed this article, as always I appreciate it if you'd share it with others via social media. I work hard at making this website into a useful resource for you and your family to plan your visit to Walt Disney World, and I hope it can help you! Thanks 🙂
Your Thoughts:
I want to know what you think of the possibility of The Great Movie Ride Closing. How do you feel about it? Why do you want it to either stay or leave? Let us know in the comments section below! 🙂