We all knew we were going to have to shell out some bucks when traveling to Batuu in Star Wars Galaxy's Edge, but there are some items available to buy that are so expensive you'll need to pull a Luke Skywalker and sell your speeder to buy. You might even need to do more than that if you want the $25,000 droid from the Droid Depot.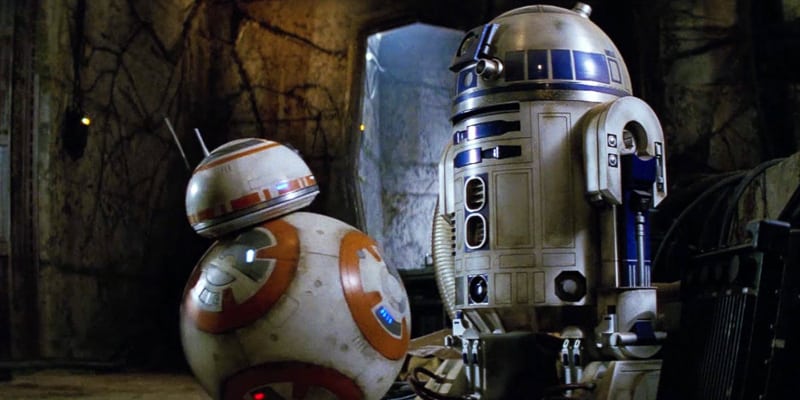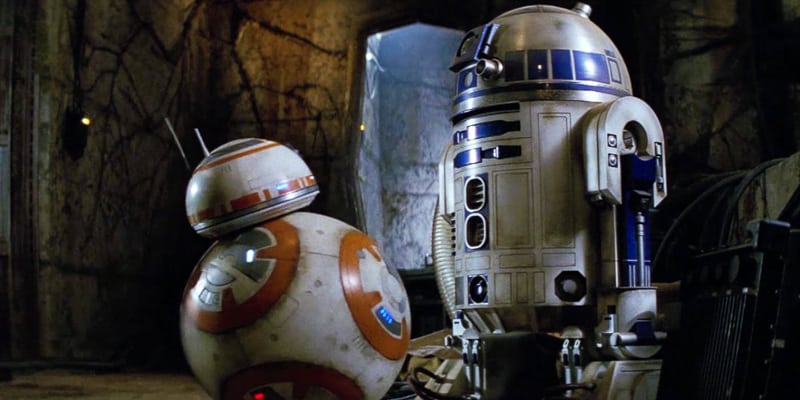 No you didn't read that wrong, I actually said there is a droid available to buy in Galaxy's Edge that costs $25,000. Just what does it do and what are some of the other exorbitantly expensive merchandise available?
This droid is a full-size remote controlled R2-D2 droid that looks and feels exactly like the real one in the Star Wars movies. It's nothing like a toy, and it acts just like R2 would. You can customize it however you want and then take it home to serve you, or I don't know what you would do with it, but it's yours!
Some of the features include: "working lights, sounds, electronics, an aluminum head, wireless remote control, and a charger. The head moves, the lights all light up. This is as real as it gets." The head is aluminum, so again, no cheap toy here, but he real deal!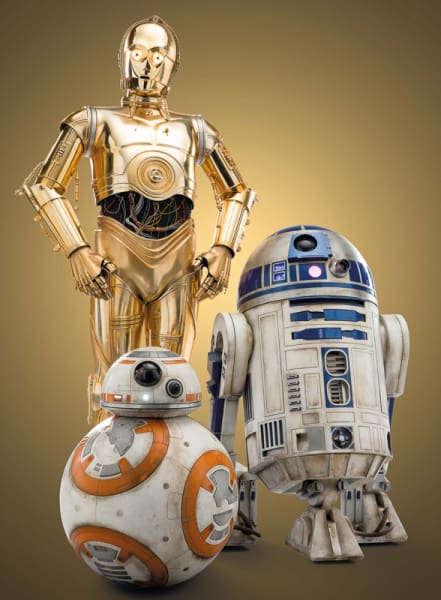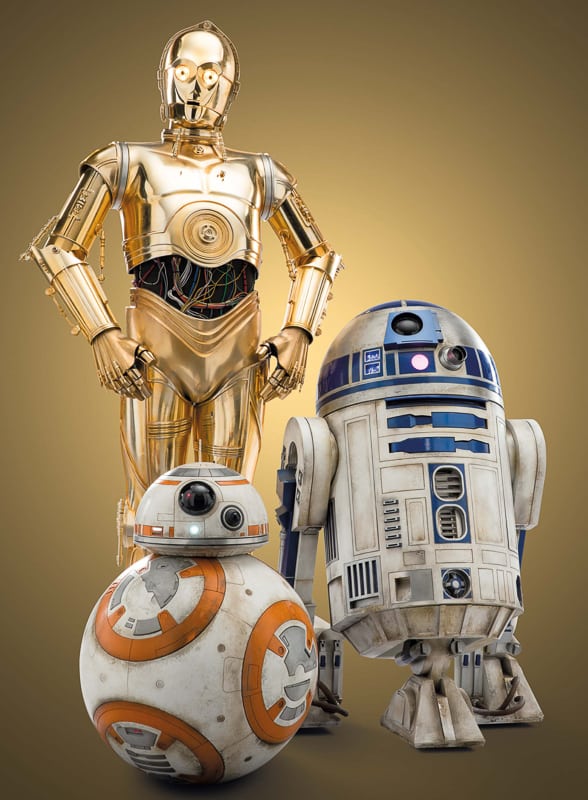 One thing to keep in mind if you want to buy this droid is the $25,000 price tags doesn't include tax nor shipping (yes you get it shipped to your house. Don't even think about using your annual passholder discount either, not gonna happen!
Ok I too am I huge Star Wars fan here, but with $25,000 we're talking about enough to buy a new car, pay off your student loans or pay for that new kitchen in your house. To shell out $25,000 for a droid, you've gotta be one big fan.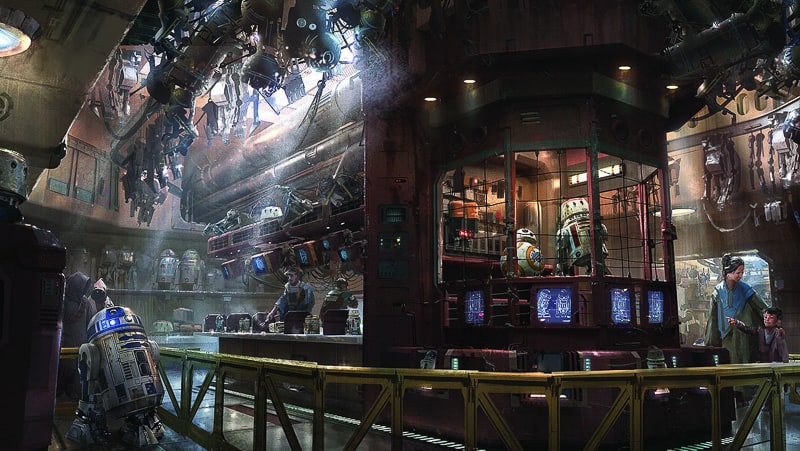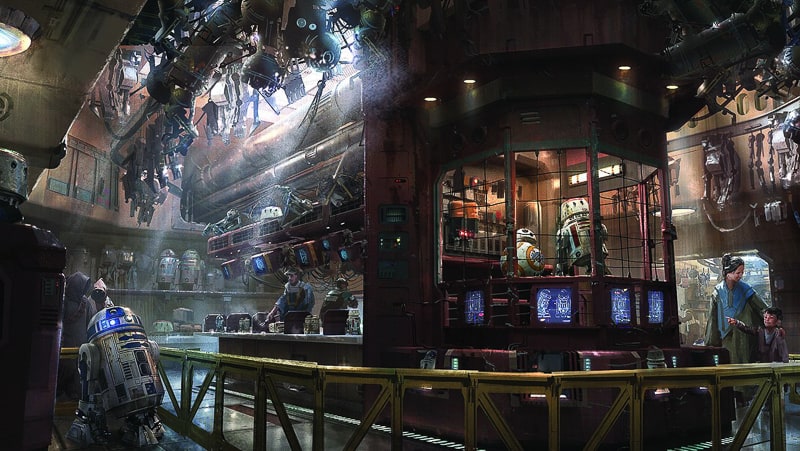 As high as this price is, it's actually quite reasonable when you compare it to past droid purchases by huge fans. For example, one fan spent $2.76 million for a complete R2-D2 droid unit which was put together using the parts collected from the original Star Wars Trilogy and prequel films. So I guess $25,000 is a steal then…??
Some other ridiculously expensive Galaxy's Edge merchandise includes:
$6,615 for a full Stormtrooper Suit of Armor
$750 for a Kylo Ren Replica Mask
That's not to mention the $200+ you'll have to pay if you want one of the handbuilt lightsabers from Savi's Workshop. You can build them yourself, totally customizing it and choosing all the parts. Even though this is still really expensive it's a bit more doable.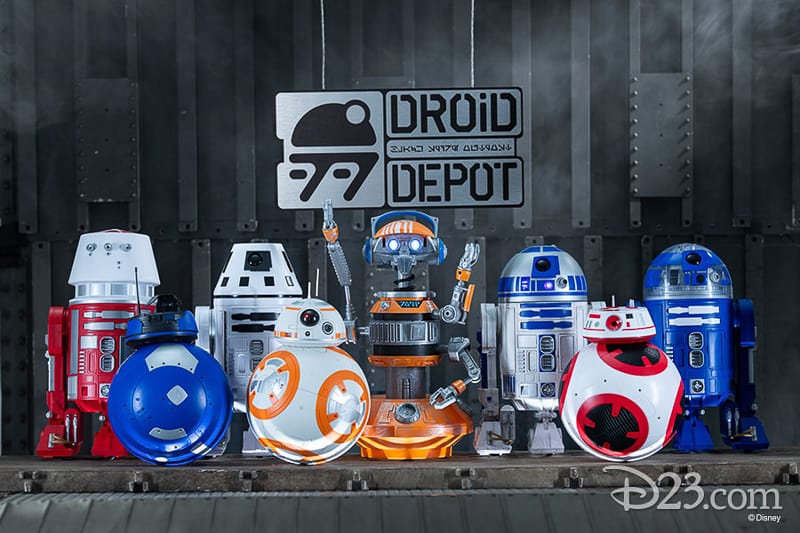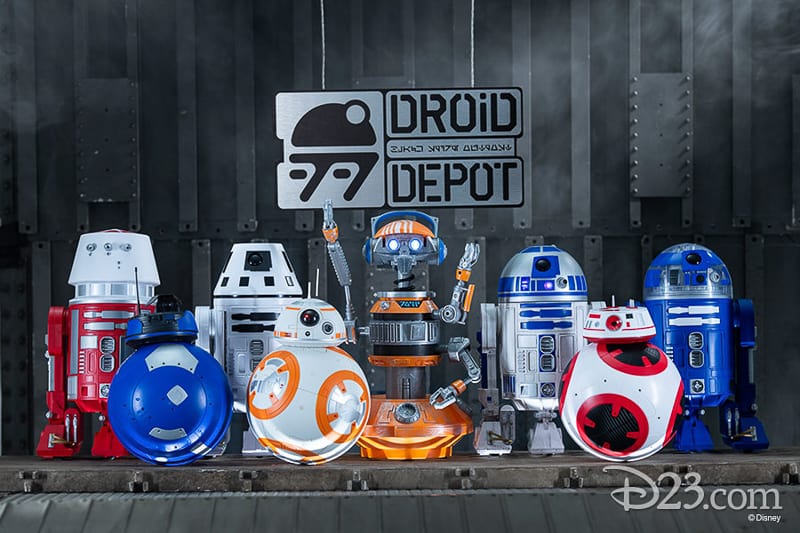 If you have your heart set on a droid to take home, and if the $25,000 one is too high for you like it is for me, then The Droid Depot also has a $99 version with two models to choose from (R2 series and BB-series). You also build these yourself and choose all the parts that you want, you just don't have to sell your house to do it. Read more about the entire droid-building process here.
For more info on what to buy in Galaxy's Edge read our Star Wars Land merchandise guide and also our Star Wars: Galaxy's Edge – The Complete Guide for a detailed look at the attractions, dining, planning and touring strategies.
Also for our first impressions of Star Wars Land read our Galaxy's Edge review.
Your Thoughts:
I want to know what you think about Disney selling a $25,000 droid in Galaxy's Edge…
Would you pay that much for a real droid?
What would you want it to do for you?
Let us know in the comments section below!
If you enjoyed this article, as always I appreciate it if you'd share it with others via social media. I work hard at making this website into a useful resource for you and your family to plan your visit to the Disney Parks and I hope it can help you! Thanks 🙂
News Source: Slash Film