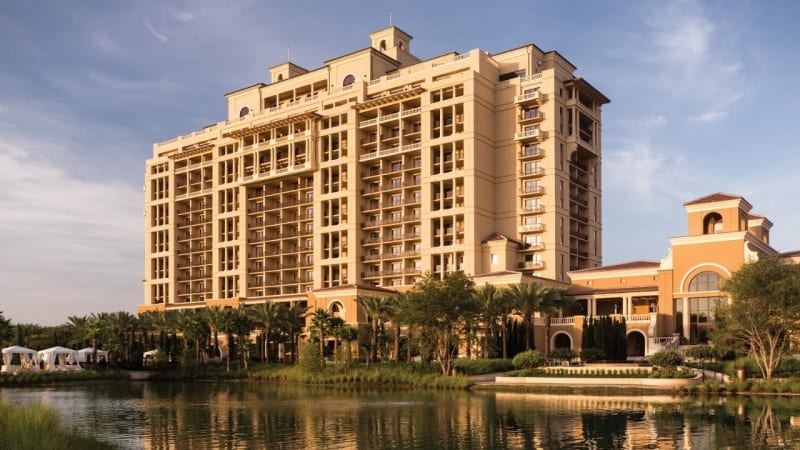 One of the biggest stories from last year was about the Non-Disney Hotels being able to have some benefits usually given only to guests staying at Walt Disney World Resorts. For example the Disney Springs Area Hotels are able to benefit from Extra Magic Hours in the Disney Parks, and also make FastPass+ Reservations 60+ in advance. Today Orlando Weekly is reporting that guests staying at the Four Seasons Orlando will have access to the Extra Magic Hours.
The difference between the Four Seasons Orlando guests though and the other Non-Disney Hotels in the Disney Springs area, is that while the others can make FastPass+ Reservations 60+ in advance, it looks like the Four Seasons guests will only be able to make them 30 days ahead like the rest of the public. The Four Seasons Orlando is located on Walt Disney World property, but not owned by Disney, much like the Swan and Dolphin resorts.
Strange that they wouldn't get the same treatment as the other Non-Disney Hotels, especially seeing as they guests here probably pay 3 times more, but for now the only benefit will be the Extra Magic Hours. Running the numbers I don't think either has a big affect on the guests staying at a Walt Disney World resort where they won't be able to get on their favorite rides, but it does take away one of the reasons why it's better to stay at a Disney Resort.
This isn't the only new arrangement that Disney's working on this year for guests and the benefits they get. Disney is tinkering with with idea of giving guests staying in the Concierge Level of certain Deluxe Disney World Resorts the option to get 3 Extra FastPass+ reservations for a total of 6 per day and increase the 60 Day window to 90 Days. So expect to continue seeing shakeups in the coming months in this area.
For both the Fours Seasons Orlando and the other Non-Disney Hotels, this arrangement is only for 2018 at the moment. No deals have been made past then, so we'll see if this continues.
Your Thoughts:
I want to know what you think about Four Seasons Orlando getting Disney Extra Magic Hours. Do you think it's fair for them to benefit like On-Site Guests? Let us know in the comments section below!
If you enjoyed this article, as always I appreciate it if you'd share it with others via social media. I work hard at making this website into a useful resource for you and your family to plan your visit to Walt Disney World, and I hope it can help you! Thanks 🙂
Source: Orlando Weekly