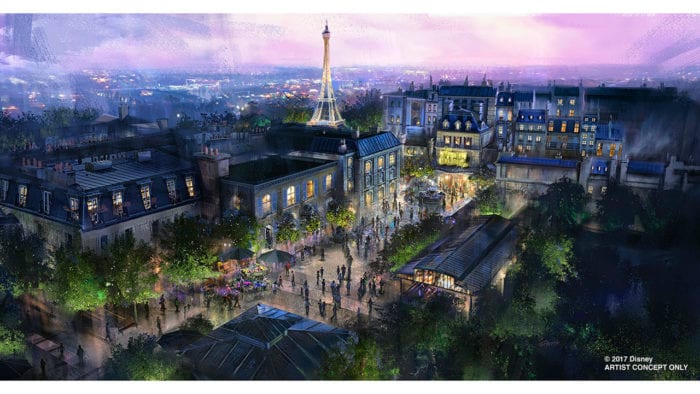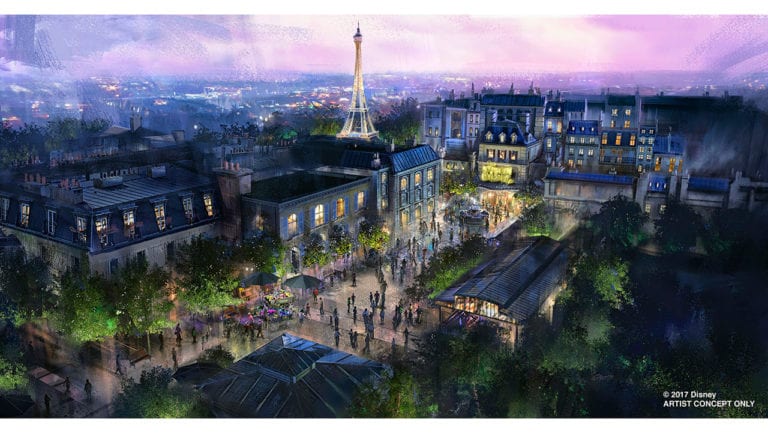 There are a lot of attractions in progress at Walt Disney World at this time, and one of the most anticipated ones is the Ratatouille attraction in the France pavilion in Epcot. It now looks like the opening date for the Ratatouille attraction has been revealed.
According to wdwnt.com, sources within the company are saying that Disney is trying to get Ratatouille open by May 2020. That seems like good timing as Star Wars Galaxy's Edge is looking like Nov/Dec 2019, so 5-6 months after that we'll be getting the Ratatouille attraction. That works out good too because traditionally Disney likes to get their big new attractions and projects done in time for the Summer season.
Walt Disney World has many attractions in the pipeline for its 50th Anniversary celebration in 2021 and along with the Guardians of the Galaxy coaster coming to the old Universe of Energy pavilion, Ratatouille will headline the new, reinvented, more kid-friendly Epcot.
Other estimated opening dates for New Disney World attractions include: Mickey and Minnie's Runaway Railway (Summer 2019), Tron coaster in Magic Kingdom (2021) and Guardians of the Galaxy coaster (2021)
We've visited Ratatouille in Walt Disney Studios, Disneyland Paris, and think it will be a really fun addition to Epcot. Walking around the Food and Wine Festival this past weekend, it's easy to see that Epcot really doesn't have too many exciting things to do when you need a break from the heat or are waiting for your food to digest. Some of the effects in the Ratatouille attraction were incredible and I'm looking forward to seeing it stateside.
As for now this is just a rumor, but stay tuned for more info as Disney announces more details on the project…
Your Thoughts:
I want to know what you think about the non-Disney hotels in the Disney Springs area continuing their perks through 2019…
Should they get these perks?
Does it affect your willingness to stay at a WDW Resort?
Let us know in the comments section below!
If you enjoyed this article, as always I appreciate it if you'd share it with others via social media. I work hard at making this website into a useful resource for you and your family to plan your visit to the Disney Parks and I hope it can help you! Thanks 🙂
News Source: wdwnt
Need Help Planning Your Disney Vacation? Show You the World Travel is Here to Help!
Just fill out the form below and someone will contact you for all your Disney Vacation Planning Needs….
[rainmaker_form id="19792″]