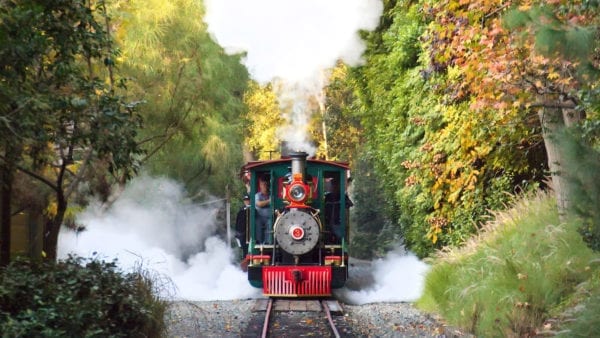 Anyone who remembers Disneyland from back in the day knows how much of a park icon both Disneyland Railroad and Rivers of America are, both part of Walt's original lineup of Disneyland attractions. This Summer they're both returning to Disneyland Park in Anaheim California and you'll get to relive these magical experiences.
The refurbishments are almost complete and when The Disneyland Railroad returns it's going to have a beautiful new waterfront area and elevated trestle over the water for the trains to pass over. All aboard!!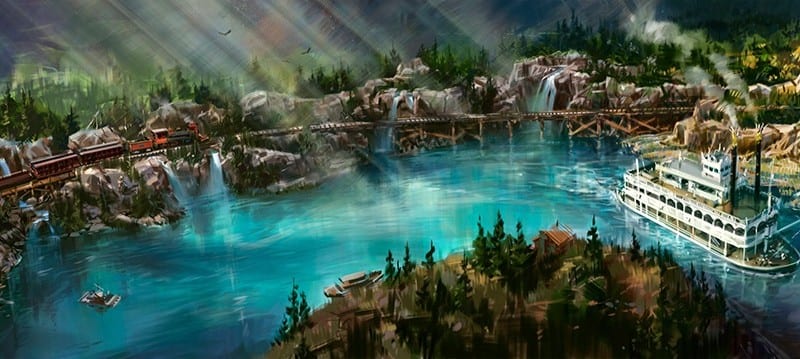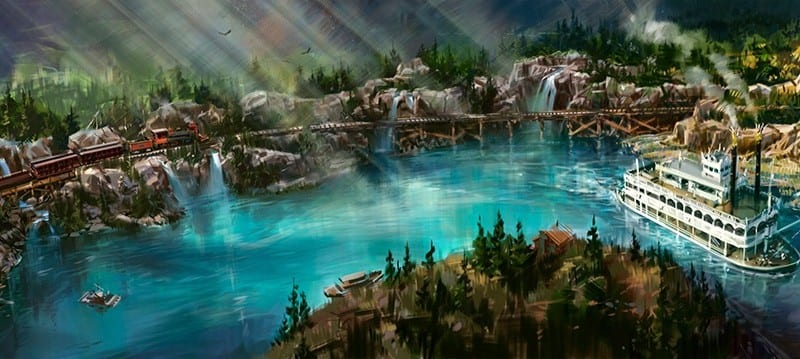 The Rivers of America will continue its original theme by celebrating America's great rivers: the Mississippi, Columbia, Missouri and Rio Grande, and it's now going to be even better adding a whole new Columbia Gorge section with new large waterfalls. Old-timers will remember the Big Thunder River Waterfall and Twin Sisters Waterfall, and now 5 new Waterfalls are being added to pay homage to these fan favorites.
And of course you'll be able to witness all these great new additions waterside from the Mark Twain Riverboat, Sailing Ship Columbia and Davy Crockett Explorer Canoes (if only we could get these in the Magic Kingdom..).
The newly refurbished Disneyland Railroad will also provide fantastic views of the new waterfalls as it roars by on a trestle that's extended over the river! Guests will also be able to see some of the new locations along the river like the Indian Village, which is now in a new location. And for the first time ever the Disneyland Railroad will be circling left when it enters the park.
It's going to be a great Summer at Disneyland Resort, we're also excited about the opening of Guardians of the Galaxy Mission: BREAKOUT! on May 27th. There is still no opening date for the Disneyland Railroad and Rivers of America, but it can't be very much longer now! See you in the parks!
Your Thoughts:
I want to know what you think about Disneyland Railroad and Rivers of America returning to Disneyland Park. Are you excited to experience them again? Will you be making it out to Disneyland this Summer? Let us know in the comments section below!
If you enjoyed this article, as always I appreciate it if you'd share it with others via social media. I work hard at making this website into a useful resource for you and your family to plan your visit to Walt Disney World, and I hope it can help you! Thanks 🙂